Smokehouse Sandwich Co.- Damn That's a Good Sandwich
Great sandwiches are hard to come by. Sure, I can always get a good sandwich at Subway or a good sandwich at Earls, but rarely do I find ones that are special enough to make me crave it again the second I leave.
Smokehouse Sandwich Co. created one of my exceptions and I honestly think it's the bomb diggity. It's quite interesting that this little mom and pop shop is located in a residential area of Richmond close to Westminster and No.2 Road. I remember this property switching owners and businesses every year but somehow I feel like Smokehouse is here to stay.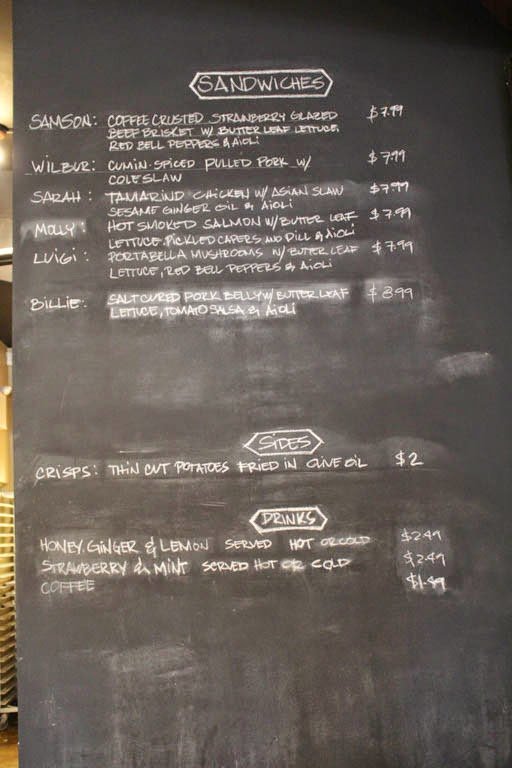 Their menu is plain and simple. 6 different types of burgers. 3 types of drinks. 1 side to choose from.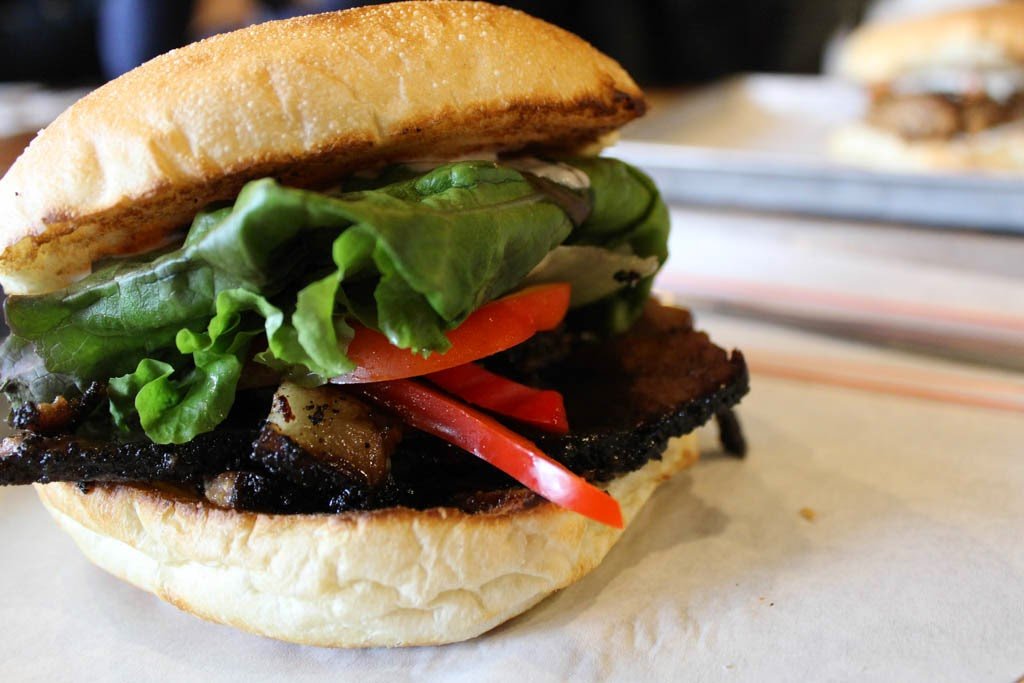 Rae and I shared two sandwiches, a side of crisps, and a Honey Ginger Lemon Drink. All in all it came up to about $10 per person.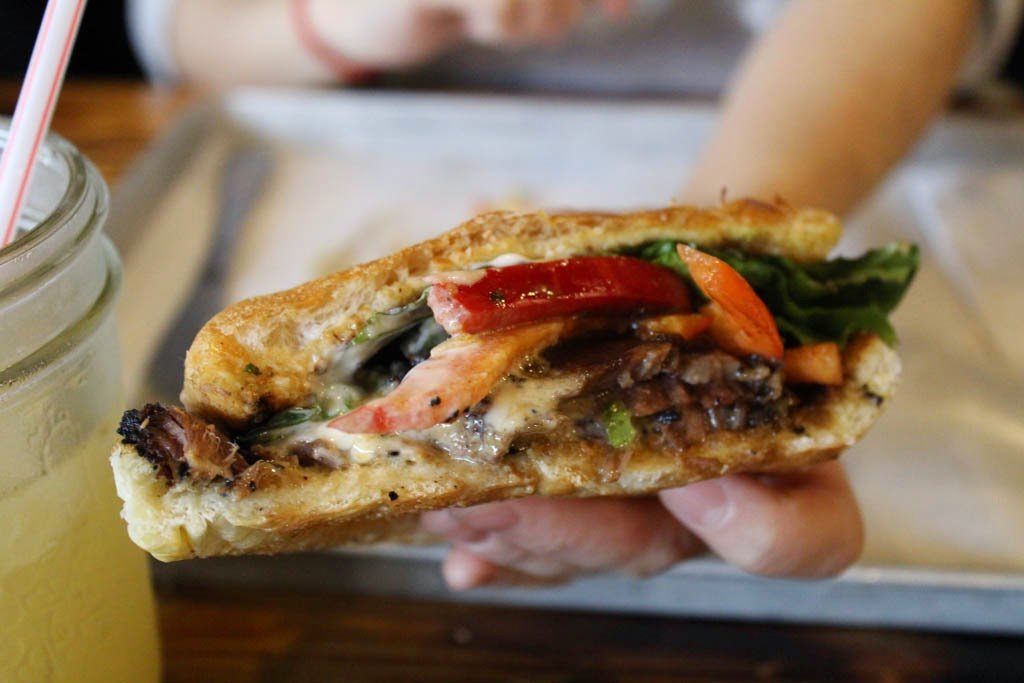 This Samson ($7.99) sandwich is made with freshly baked bread, coffee crusted strawberry glazed beef brisket, peppers, butter lettuce, and aioli. If you are only getting one sandwich this one is THE ONE to get. The brisket was incredibly tender and flavourful, the bread was fluffy yet slightly crusty on the outside, and the aioli just melded all the flavours together beautifully.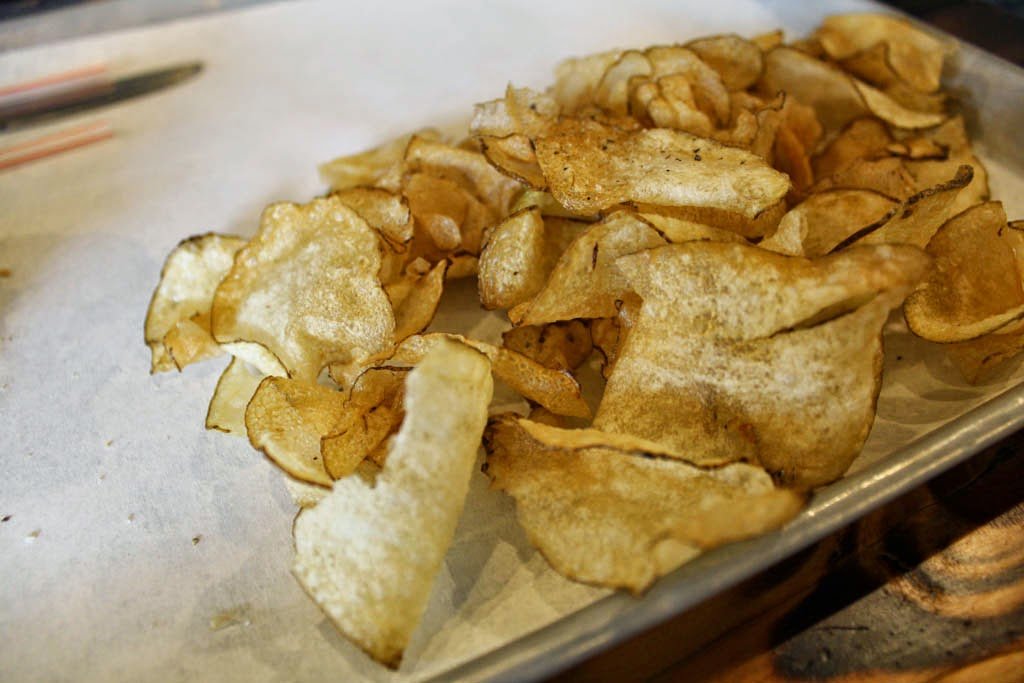 Their side of crisps ($2) are fried in-house. I recommend adding their smoked salt (available on the counter) to give it more depth.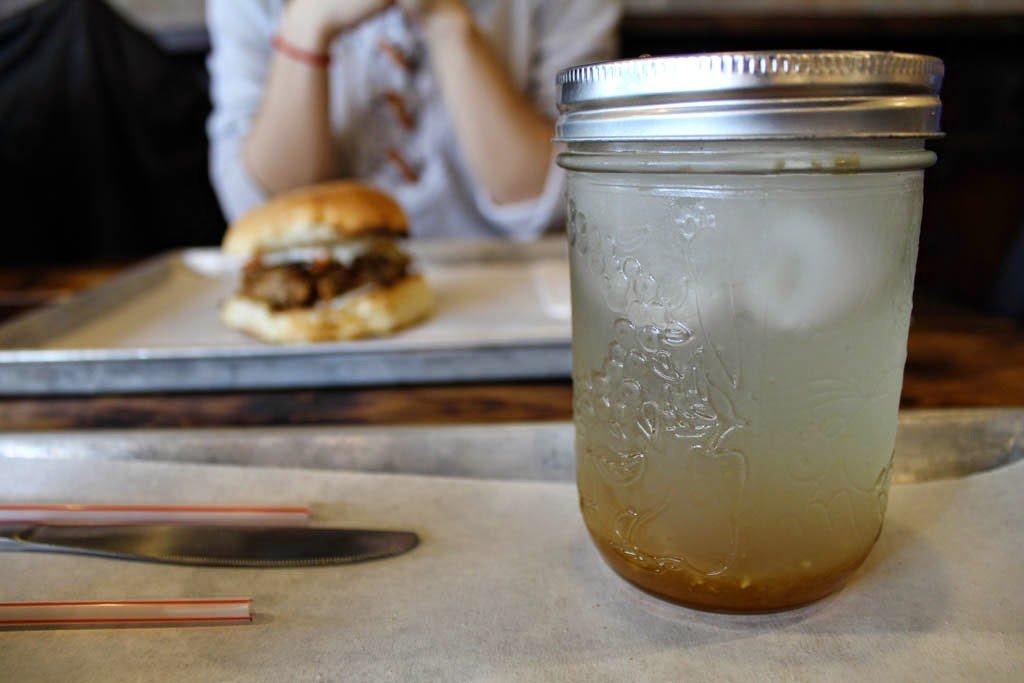 You can get their drinks hot or cold. We chose the latter even though it was freezing outside. They pre-make the drinks and store them in these cute mason jars so you have to give them a good shake before drinking. This drink was the bomb. I was afraid the ginger would overpower my tastebuds but it was the perfect amount of spicy and sweet.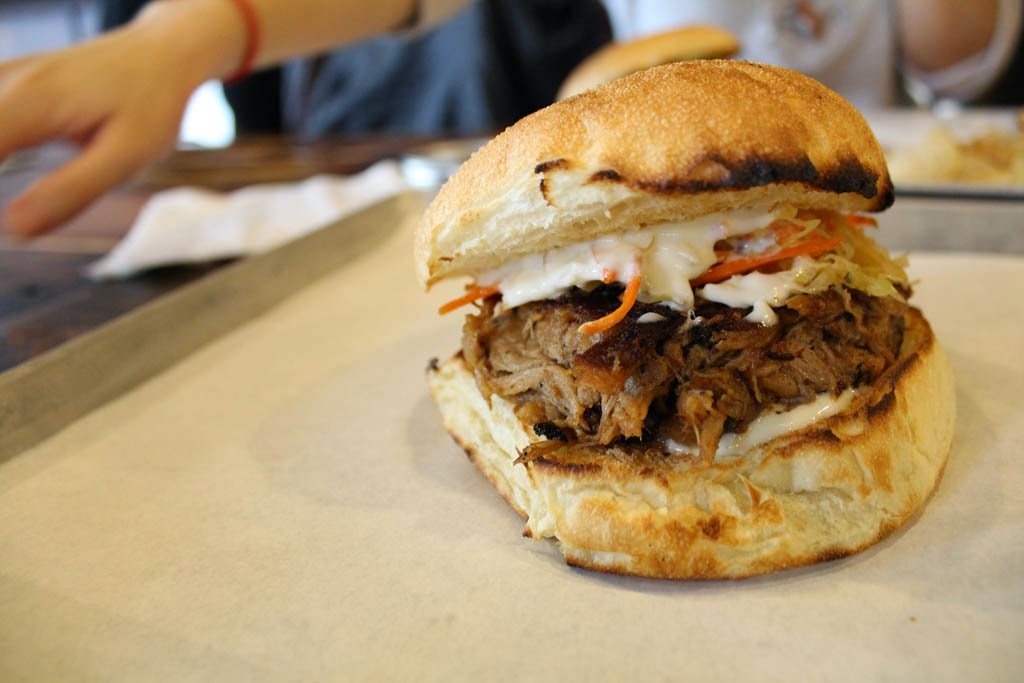 I don't know about you but I for one don't like pulled pork smothered in BBQ sauce. Because of that, the Wilbur ($7.99) was perfect because it was pulled pork at its finest. No heavy sauce to drown the juiciness of the meat,. It's just pulled pork, its own meat juices, your mouth, and sweet glory.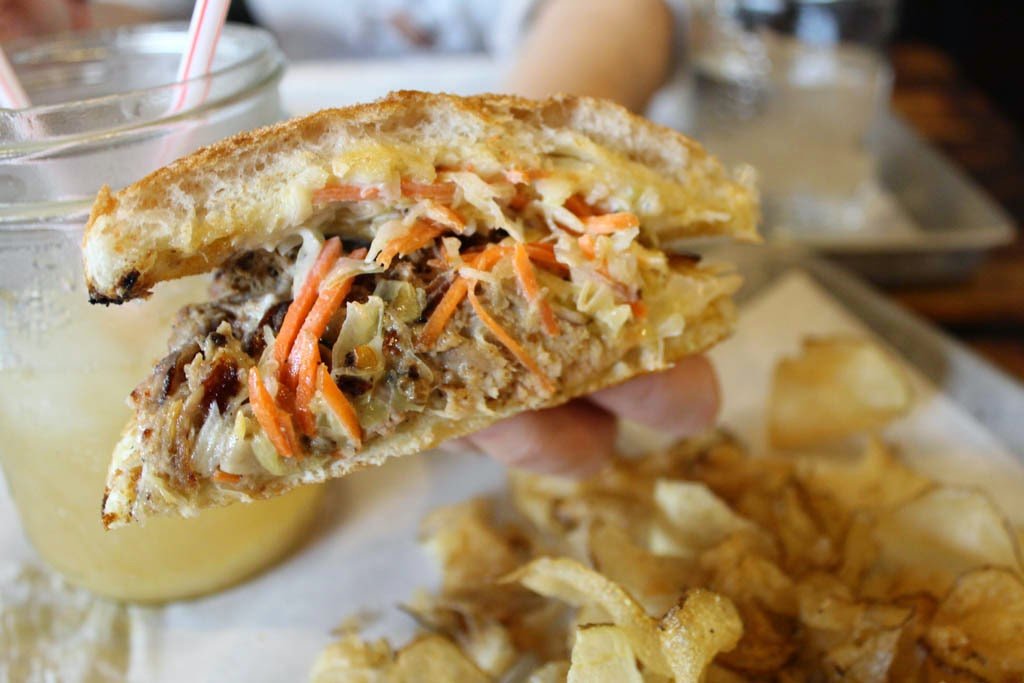 It's hard to tell from this picture but they gave us massive amounts of pulled pork in that sandwich. Great restaurants never skimp on the meat.
I was impressed from start to finish at Smokehouse Sandwich Co. It's got a hipster feel to it (can you say mason jars?) and the interior is rusty yet cozy. The chefs/owners were also really nice and asked us how we liked our food. I can just tell that this restaurant has a lot of heart and that every sandwich is crafted with care.
I'd absolutely recommend Smokehouse Sandwich Co. to anyone wanting sandwiches on par or better than Meat and Bread. But just to forewarn you, their hours are quite limited. It's 7:45am-4pm Monday-Friday and 10am-6pm on Saturdays.
Service Rating: 5/5
Food Rating: 5/5
Price: $
Overall Rating: 5/5
Happy Eating!