Crackle Creme- Hipster Creme Brulee
There's something about cracking that top crunchy layer of a perfectly crafted creme brulee that always gives me the feeling of excitement and satisfaction. No matter where I am, what I ate, or even how much I ate, I will ALWAYS want and have room for creme brulee in my bellah.
FW and I have been wanting to go to Crackle Creme since forever and finally we chose a night to go after Ask For Luigi. Rae joined us as well which was perfect because it increased our overall sampling of flavours. Girls who love to share food know what I'm talkin' about. 🙂
I'm a lover of all things hipster even though I'm not one myself and this late night dessert spot is definitely one indeed. It is located subtly on Union Street near Chinatown yet we saw many people coming in and out in the fifteen minutes we stayed. Thanks to the internet buzz and word of mouth, Crackle Creme can ride the wave without spending much marketing budget on attracting additional customers.
Once inside, there are two menus you should consider. The "Always Flavours" and "Seasonal Flavours". Every flavour on the menu looked like it was carefully thought out and appeal to the what-we-call 'Vancouver foodie'. With flavours like Black Sesame, Durian, Grand Marnier, Lemon Basil, and Organic Earl Grey, which foodie can resist?!
We opted for the Honey Lavender, Guinness Espresso, and Organic Earl Grey ($5.50) and took it to go.
The sugar is torched only when purchased so you know you're going to get a beautifully crisp sweet coating. It stays hard and crunchy only for four hours so the owner recommended we eat it as soon as possible.
My favourite flavour was the Honey Lavender only because it was so beautifully light, yet it exploded with robust lavender notes. Both the Guinness Espresso and Earl Grey were good but didn't blow me away like the lavender one did.
Both Rae and FW thought the custard was creamy smooth and overall it was one of the best creme brulees they've had. I agree in that you can't find these combination of flavours anywhere but I probably won't be eating it too often as the price for each one is a little hefty for a weekly or monthly thing.
Service Rating: 3/5
Food Rating: 3/5
Price: $


Overall Rating: 3/5
Happy Eating!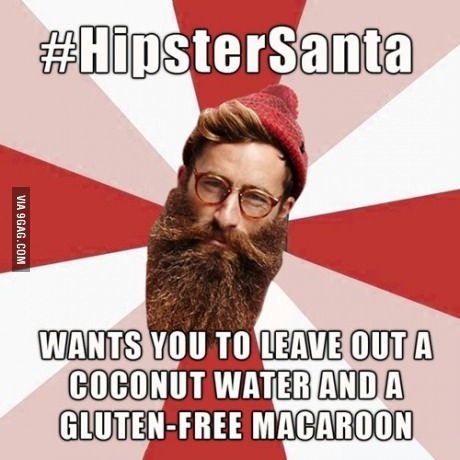 courtesy of stuffchristianslike.net