Screamers Soft Serve & Treats (Steveston) – Dole Whip in Steveston!

Ever since
my vacay to Disneyland
in LA, I've been dreaming of Dole Whip, the pineapple infused soft serve ice-cream. I thought it was going to be a lost love because I didn't know any other place that sold Dole Whip besides Hawaii Dole Plantation and Disneyland.

My friend Stely told me one day that "Screamers" in Steveston, Richmond sold Dole Whip and I absolutely could not believe it until I saw it with my very own eyes! Dole Whip? In the very city which I've lived my whole life? No way…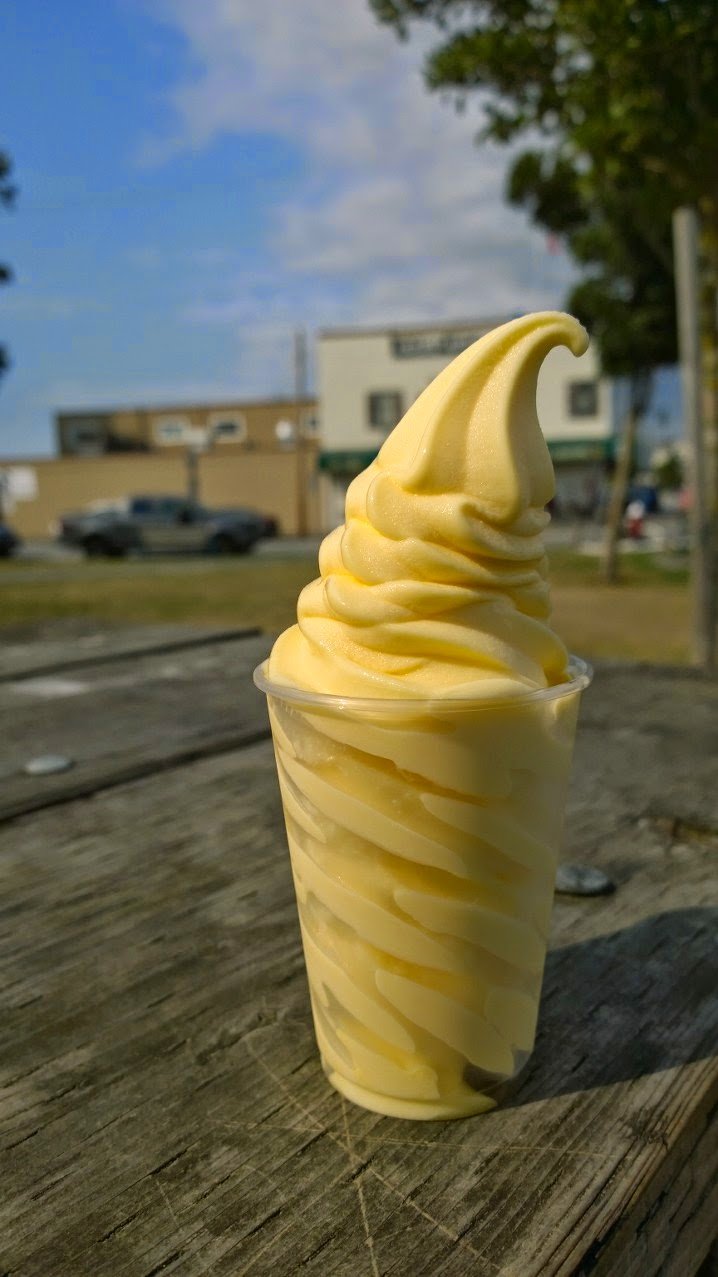 Lo and behold.. he was correct. I got the Mini Dole Whip ($3) in a cup which was filled to the very top. It tasted exactly like how I remembered it in Disneyland. Refreshing, intense sweetness coming from the pineapples, and light. If you've never tried Dole Whip before and want to get your hands on it without purchasing a plane ticket to Disneyland or Hawaii, go to Steveston and give it a try!
They also serve screamers (soft serve swirled with slush), and other ice-cream flavours.
Service Rating: N/A
Food Rating: 4/5
Price: $