Kishimoto Japanese Kitchen & Sushi Bar – My Miku Alternative
I know, I know… almost every Vancouverite has been to Kishimoto at least once except for me. Misu recently recommended this restaurant saying it is one of her favourite sushi joints so it was the perfect time to go!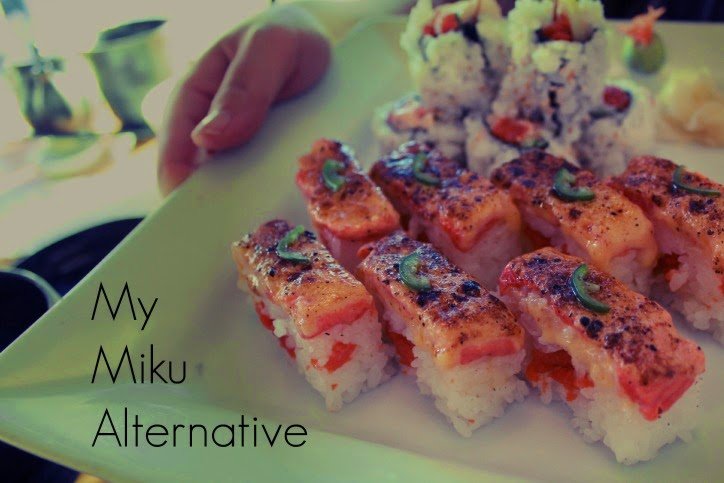 Kishimoto is known for their flame torched sushi made famous by another popular Vancouver restaurant called Miku. It's an incredibly decadent piece of box pressed sushi with charcoal infused mayo on top as flavouring.
Instead of paying $15 at Miku, you can get the same roll at Kishimoto for $11.75!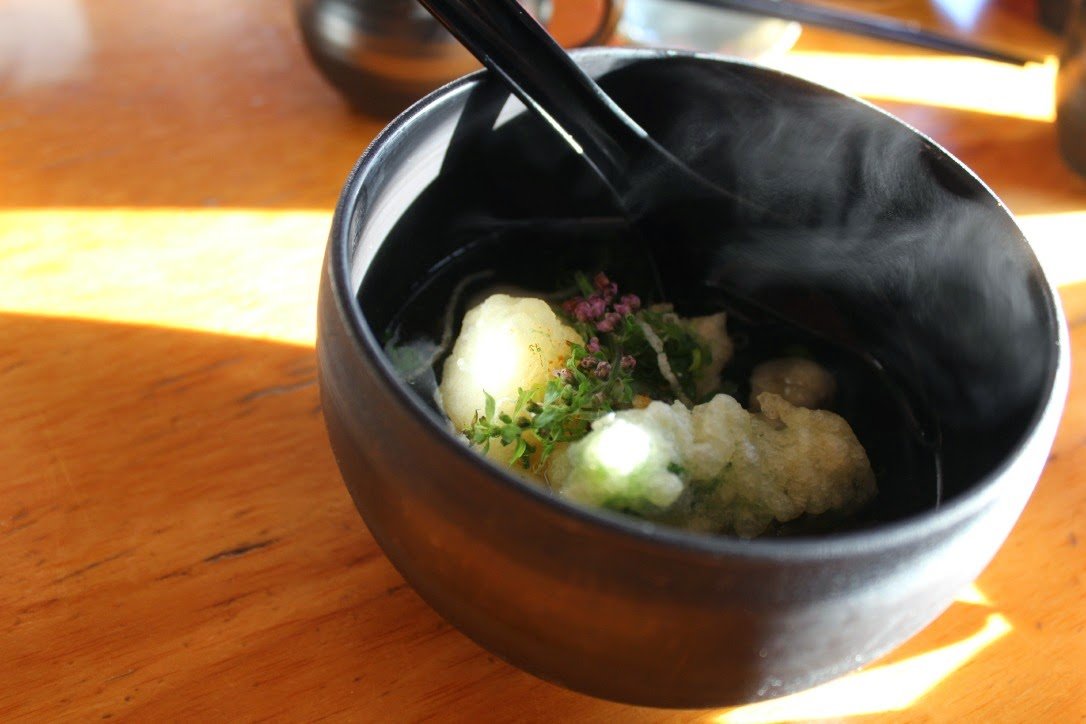 Mochi Agedashi ($9.75) is essentially glutinous rice balls tossed in the fryer with tempura batter. The texture was super interesting, crispy on the outside, chewy on the inside, but that didn't totally justify the price.
I've never heard of Fiddlehead Tempura ($9.95) before so I convinced our table to give it a try. Fiddleheads are young ferns and is often cooked as a vegetable side. This tempura was paired with matcha sea salt which gave it a nice earthy salt kick. Other than that, there wasn't much taste and was also quite expensive for ten bucks. What you see in this photo is all we got.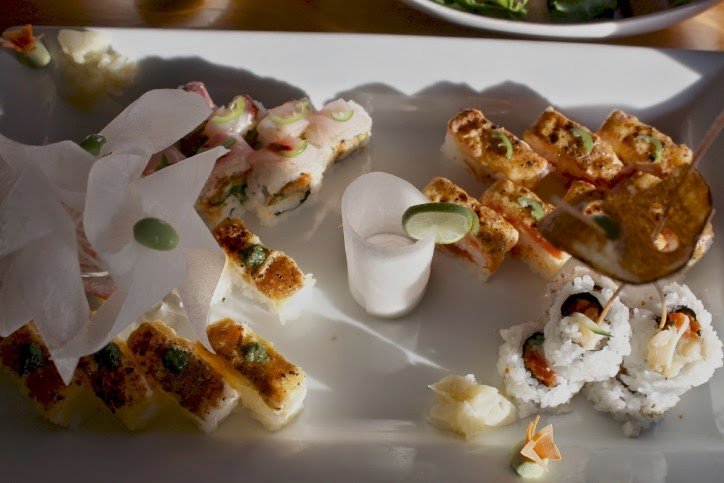 From left top and clockwise: Hamachili Roll ($8.95), Salmon Oshisushi ($11.75), Seafood Roll ($6.95), and Ebi Oshisushi ($11.75)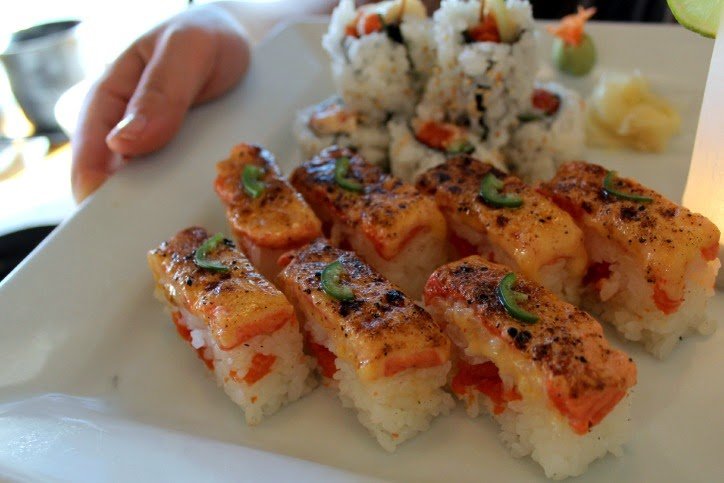 The Salmon Oshisushi was absolutely mouthwatering and tasted pretty much exactly like the one at Miku. The buttery smokey mayo is out of this world when combined with spicy jalapeno and raw salmon. This is a must try item at Kishimoto!
I enjoyed the Hamachili Roll as well but it definitely does not compare to the flame torched variety.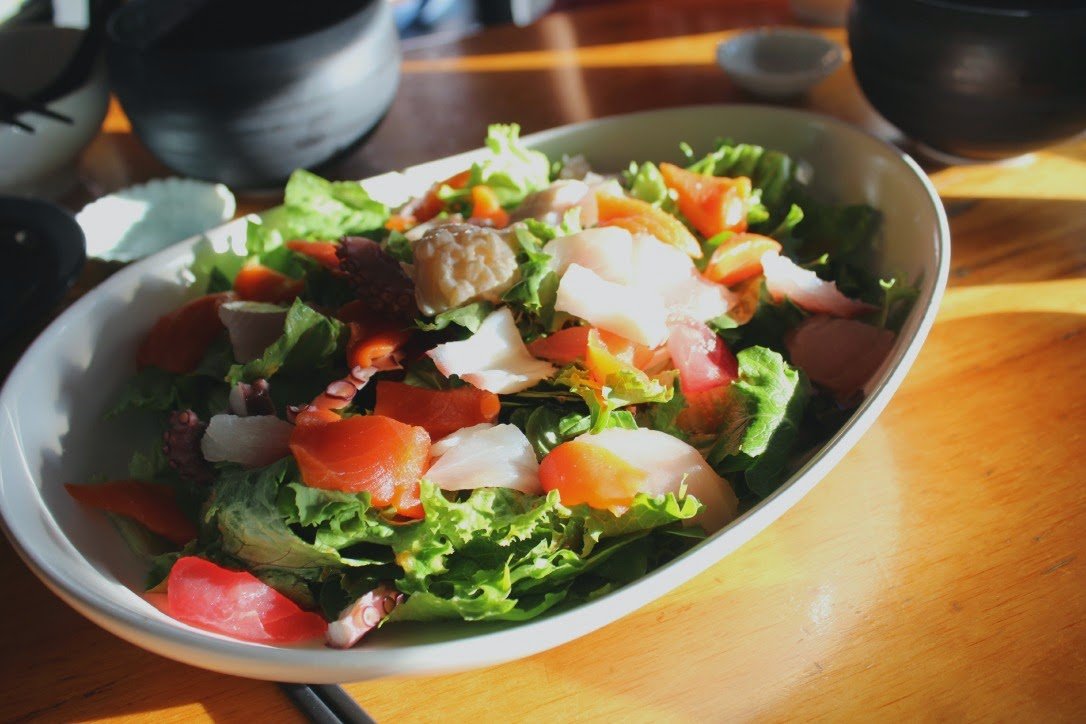 The Sashimi Salad ($10.95) comes in a big bowl so it's a nice item to share. There are pieces of octopus, chopped scallop, tuna, and salmon.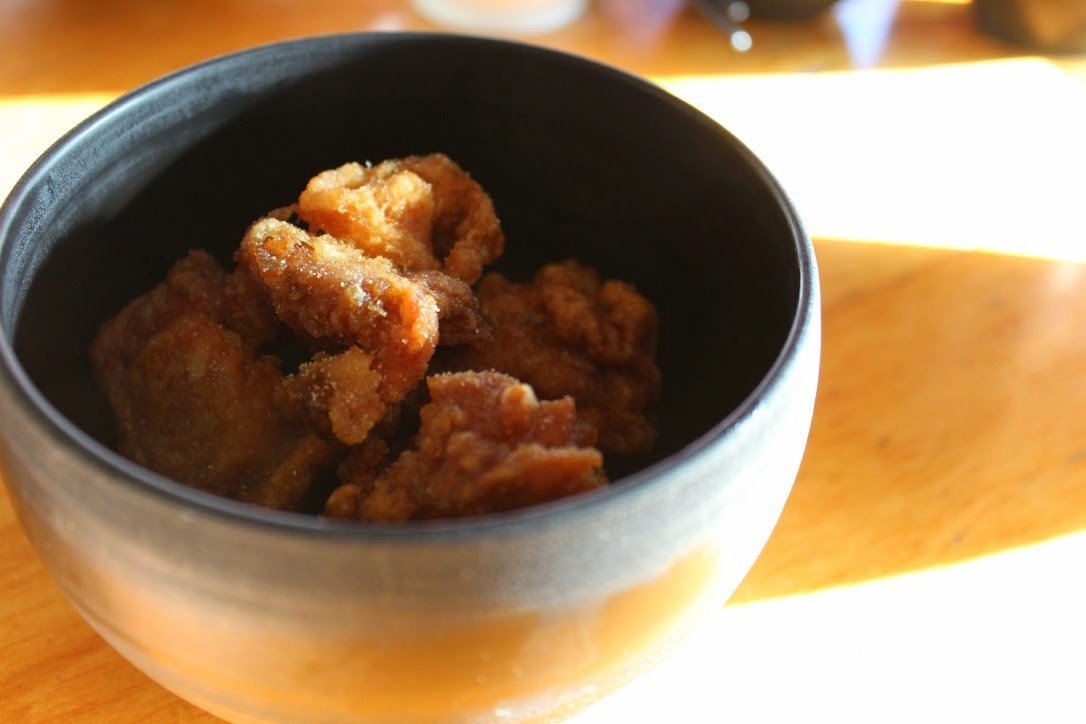 The Chicken Karaage ($6.75) was nicely fried and came in five medium sized pieces. It was pretty good but nothing outstanding.
Overall, Kishimoto is an excellent alternative to the fine dining restaurants like Miku or Minami. You can get the same type of aburi sushi for a cheaper price and a more homey ambiance. Just be prepared to wait because they don't take resos and the restaurant is VERY small!
Service Rating: 3/5
Food Rating: 3.5/5
Price: $$$
Overall Rating: 3/5
Happy Eating!