Hi Genki – Hidden Gem in a Seniors Home
Hi Genki is truly a hidden gem in Burnaby. It is a hidden gem in that it is actually physically hidden… inside a retirement home called Nikkei Home near Kingsway.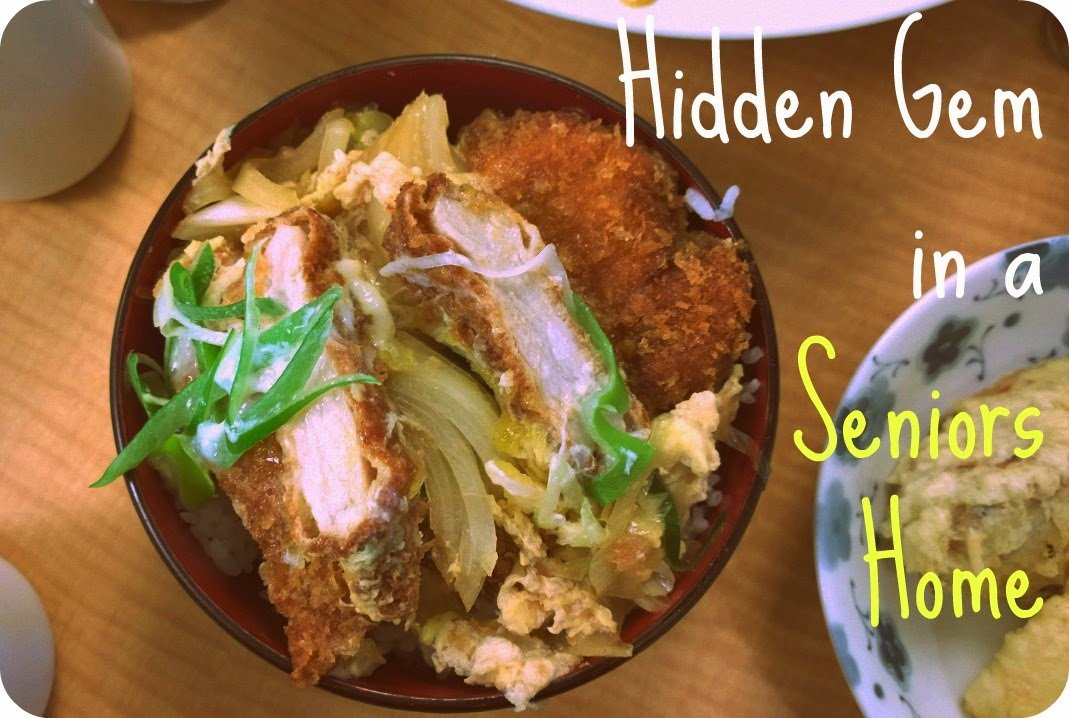 Recently both DJ Fei and Meta Knight came here and raved about the food. Amazing Japanese food served out of a retirement home?! I knew I had to check this place out.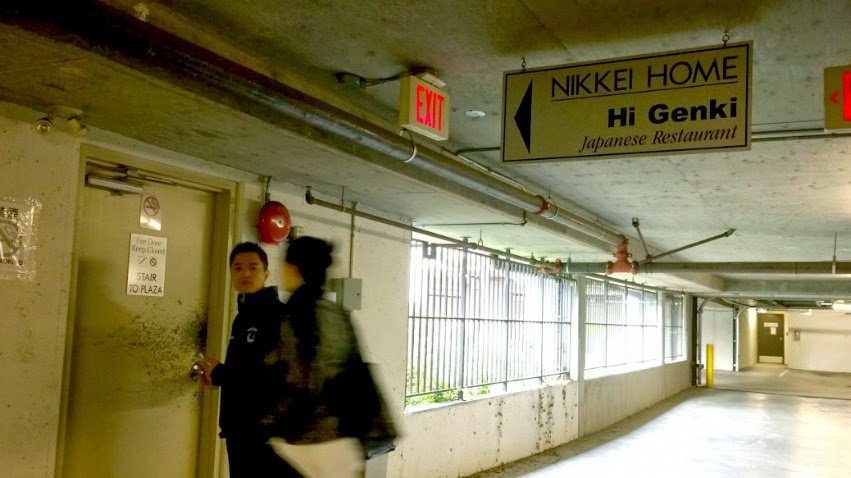 If you park in their free underground parking, just follow this sign to find the Hi Genki Restaurant.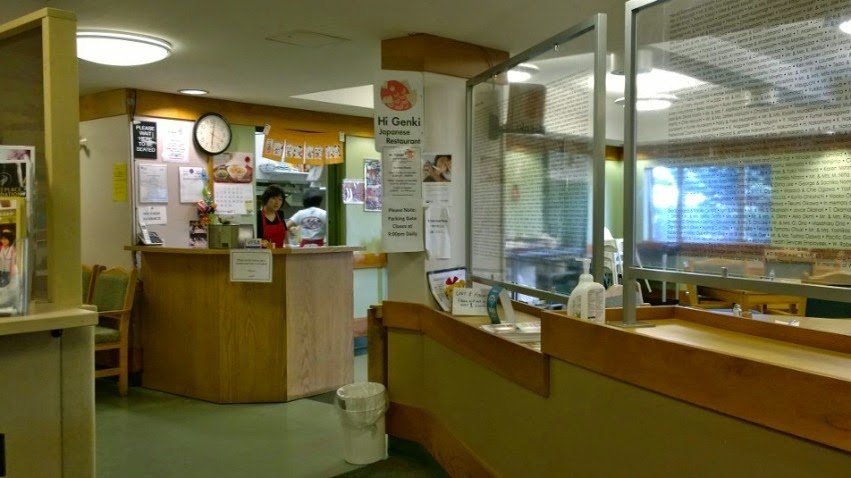 The 'restaurant' just literally consists of a cash register booth and a large cafeteria style seating area. Something to note: they ONLY open from 6:15-8:15pm for dinner service. That's right, two hours! Robot, Bing, and I got here at 6:00pm and we were the first ones there. By 6:10pm…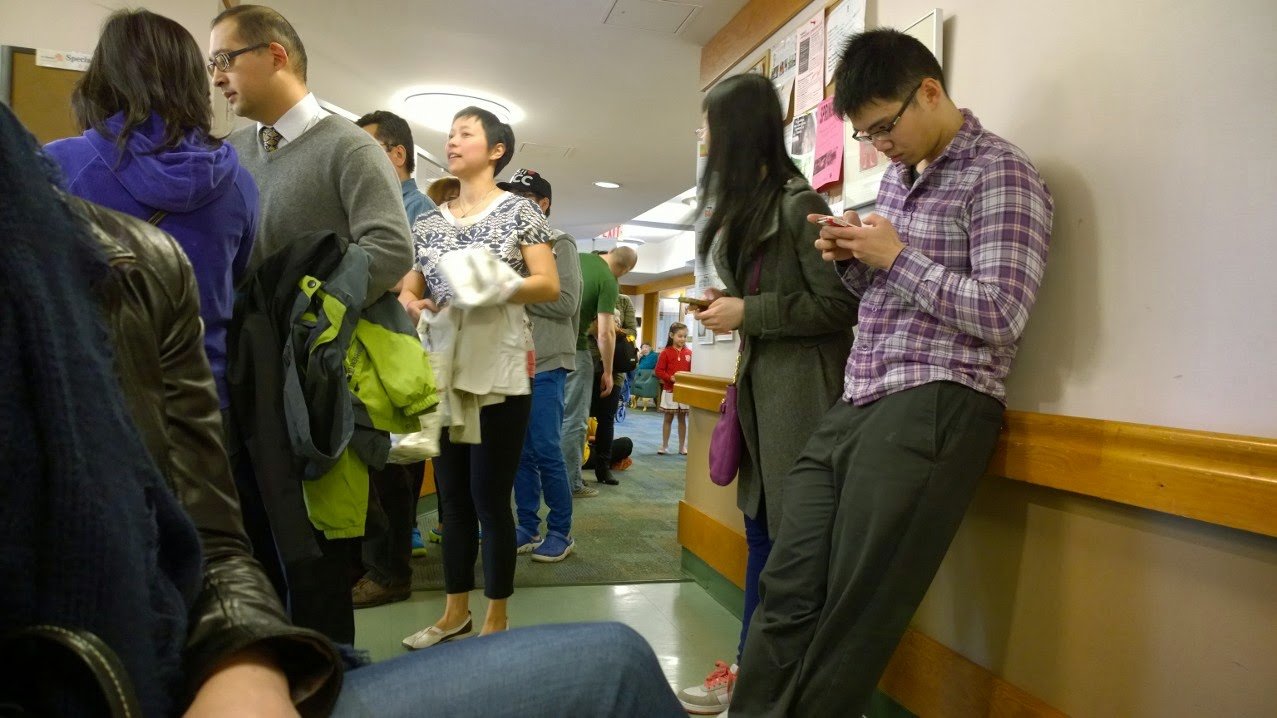 It looked like this. Almost 15 people behind us! And this was all before they even opened. Clearly, locals know of this little place and are just as eager as I was to make sure they get in first.
As I mentioned, the tables and chairs are nothing fancy and seating area looks like a giant dining hall (which it is regularly, for seniors).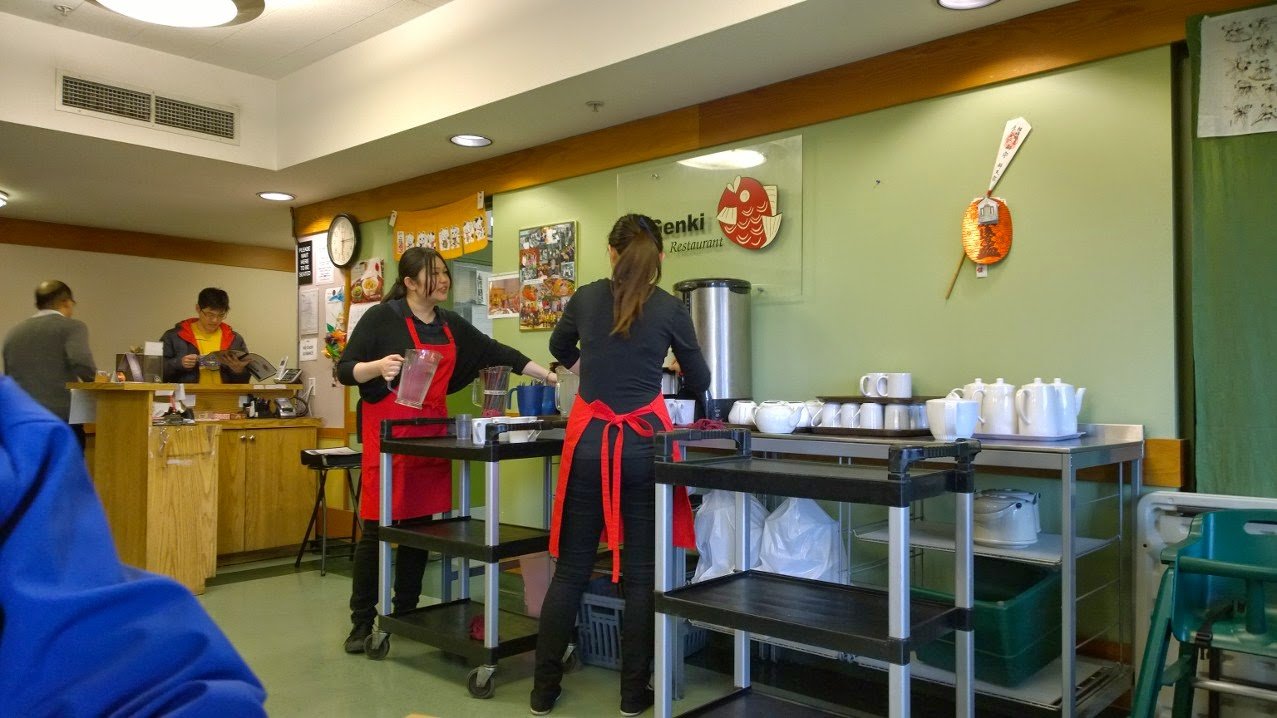 Service was prompt and the servers consistently refilled our teas.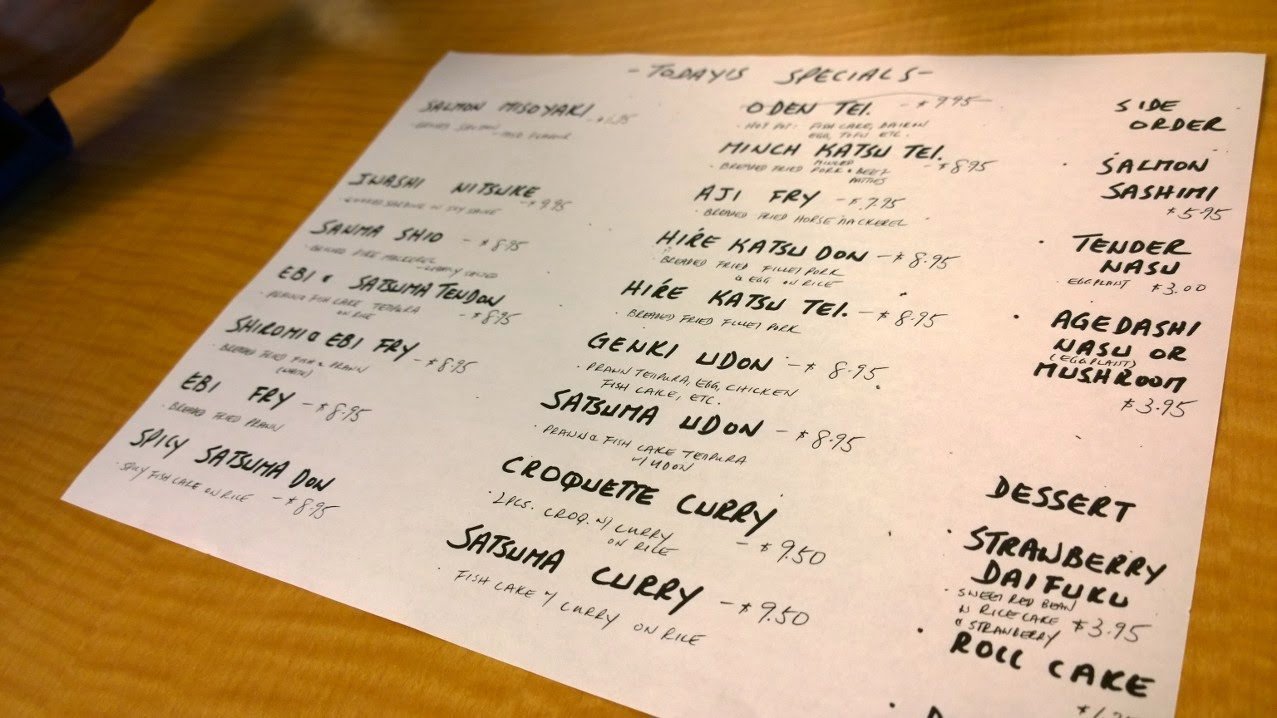 They have a special menu in addition to a set one which keeps things interesting. And you'll notice that they don't really serve sashimi or raw fish here. Their speciality is "Japanese comfort foods" consisting of fried deliciousness, rice, and noodles.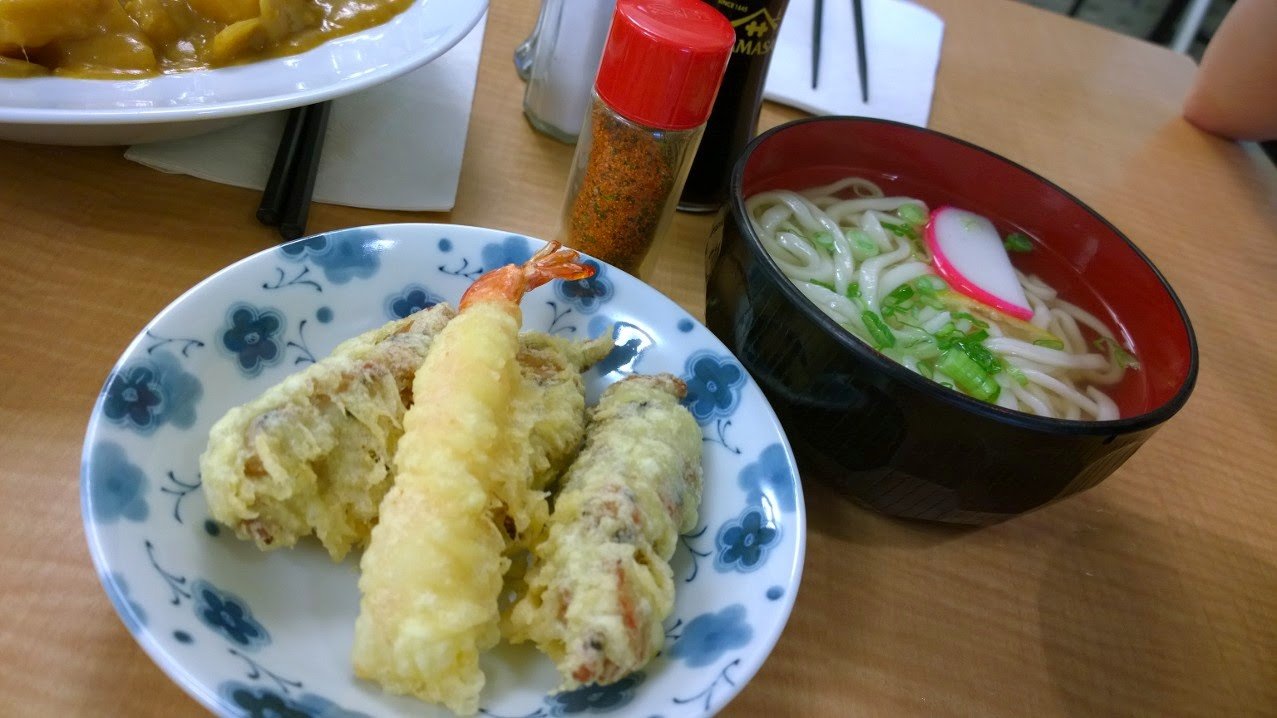 The Satsuma Udon ($8.95) is essentially piping hot udon served with a side of prawn and fish cake tempura. I liked how the batter was thin and crunchy without being oily.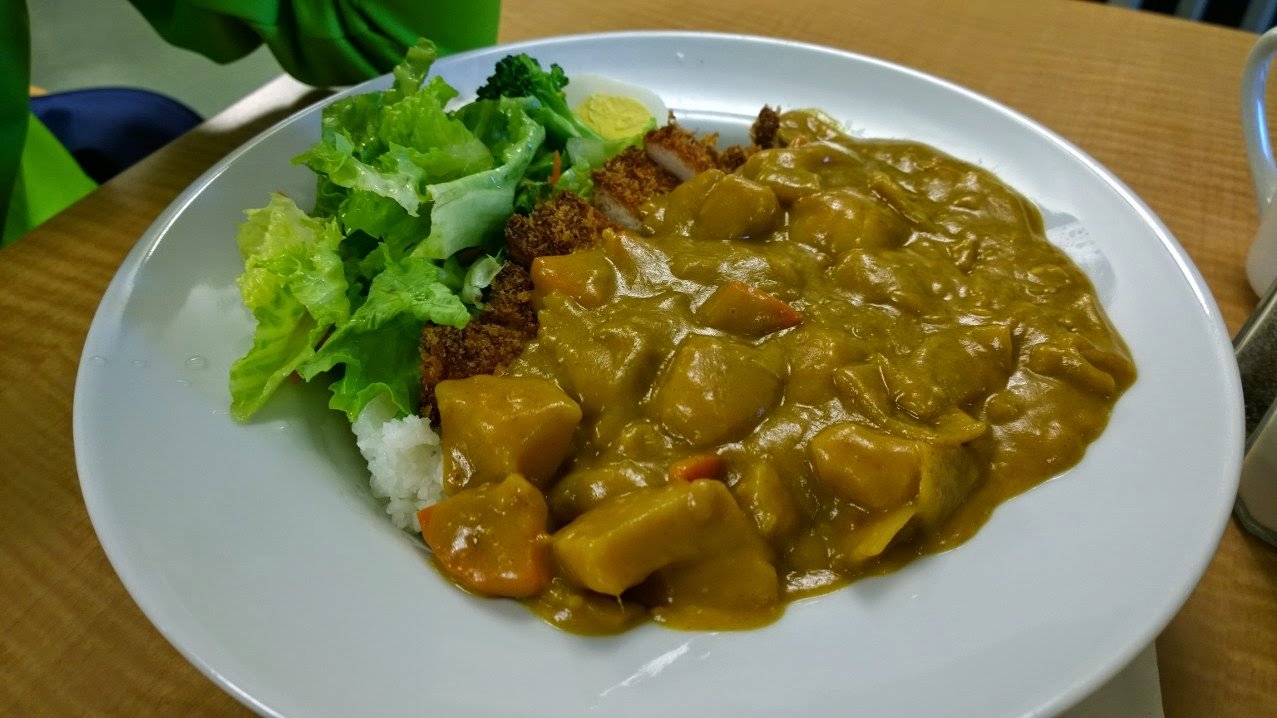 The portion size of the Chicken Curry Katsu ($9.50) was GIGANTIC! Not only was the tonkatsu perfectly fried, it was underneath copious amounts of flavourful Japanese curry, carrots, and potato. Even for a person with two stomachs like me, you will probably have to pack some home.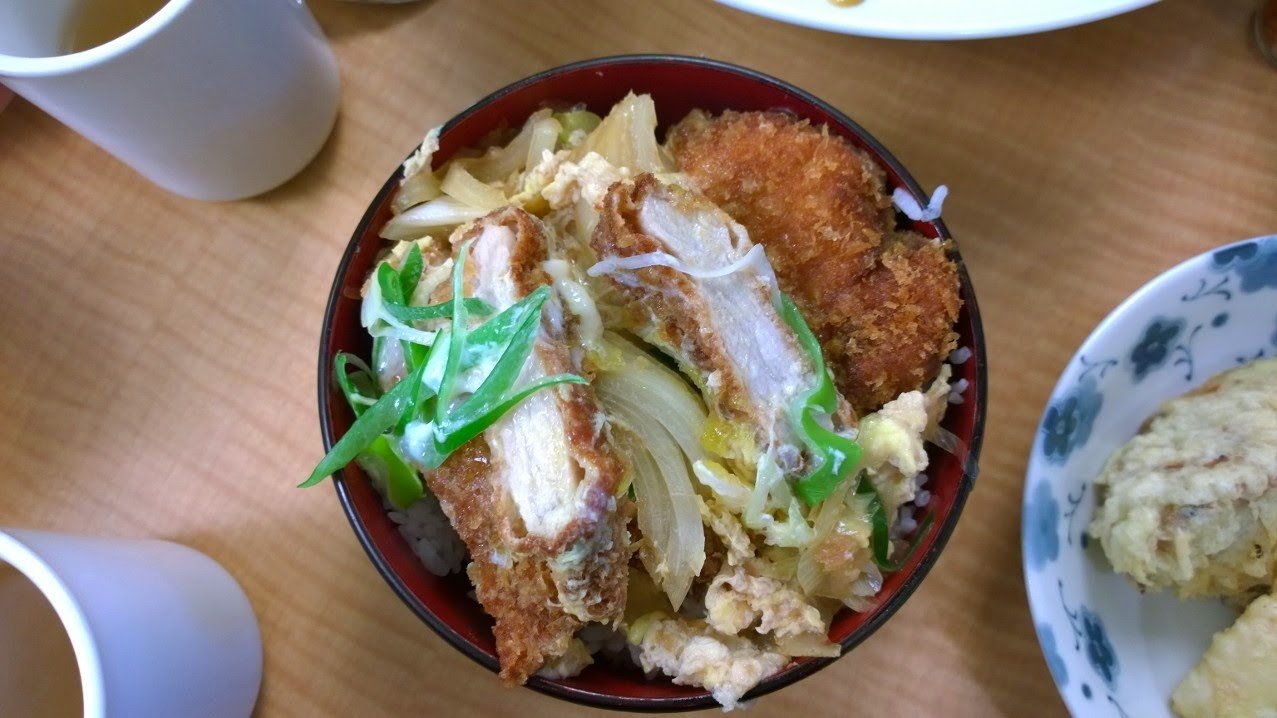 My least favourite of the bunch was the Pork Tonkotsu ($7.95) because it was served in too small of a bowl. It overcrowded all the components so the egg and delicious tonkotsu sauce was lost.
My coworker recommended the Strawberry Daifuku ($3.95) which is a large mochi stuffed with red bean and a whole strawberry. This was delicious! Not overly sweet and you can tell it was made in-house with love and care.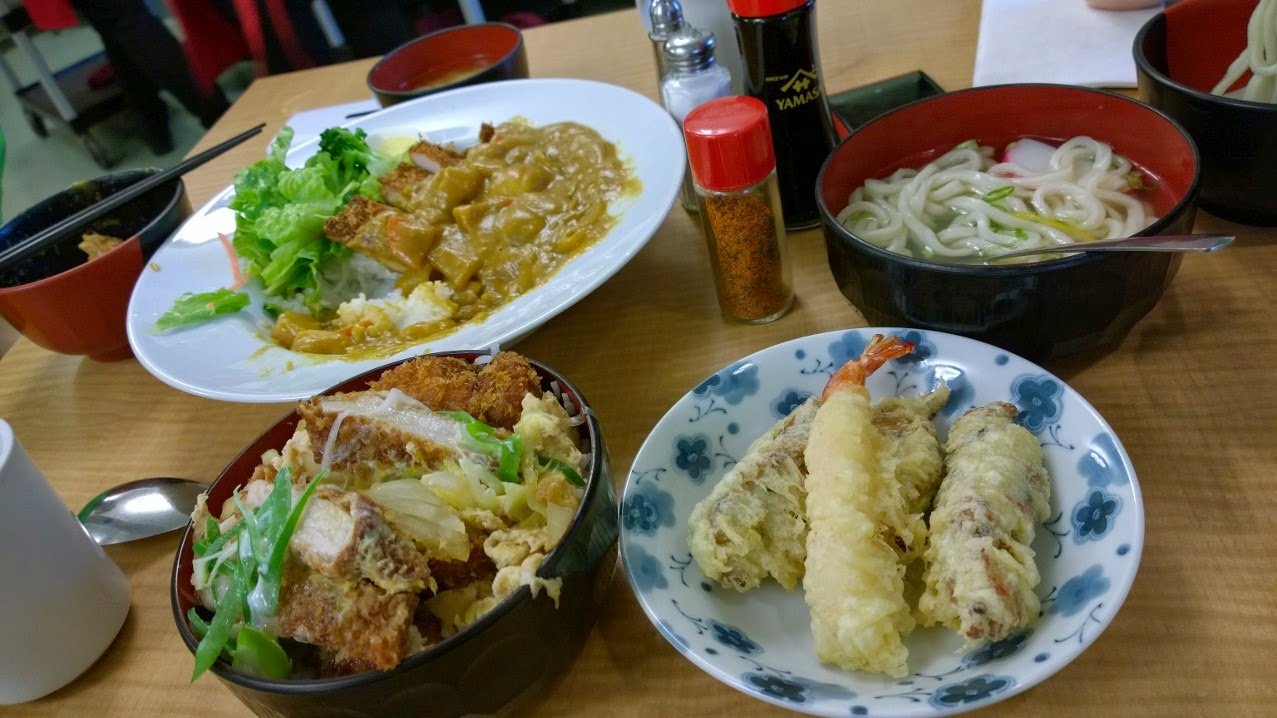 Overall, while the ambiance was different and slightly odd at first, the food more than made up for it, and I felt like I was eating in my make-believe Japanese grandma's kitchen. I'd definitely recommend Hi Genki if you are looking for some inexpensive, nothing fancy, good quality food around the South Burnaby/ Metrotown area.
Food Rating: 4/5
Service Rating: 4/5
Price: $
Overall Rating: 4/5


Happy Eating!