Patron Tacos & Cantina – Shrimp Tacos and Tortilla Soup
When I was working at Yaletown, my coworkers and I loved to get food from Patron Tacos & Cantina. It's a pretty nice Mexican restaurant on Robson if you want to sit down for a nice lunch.
As for ourselves, we opted for the takeout variety and got everything to go.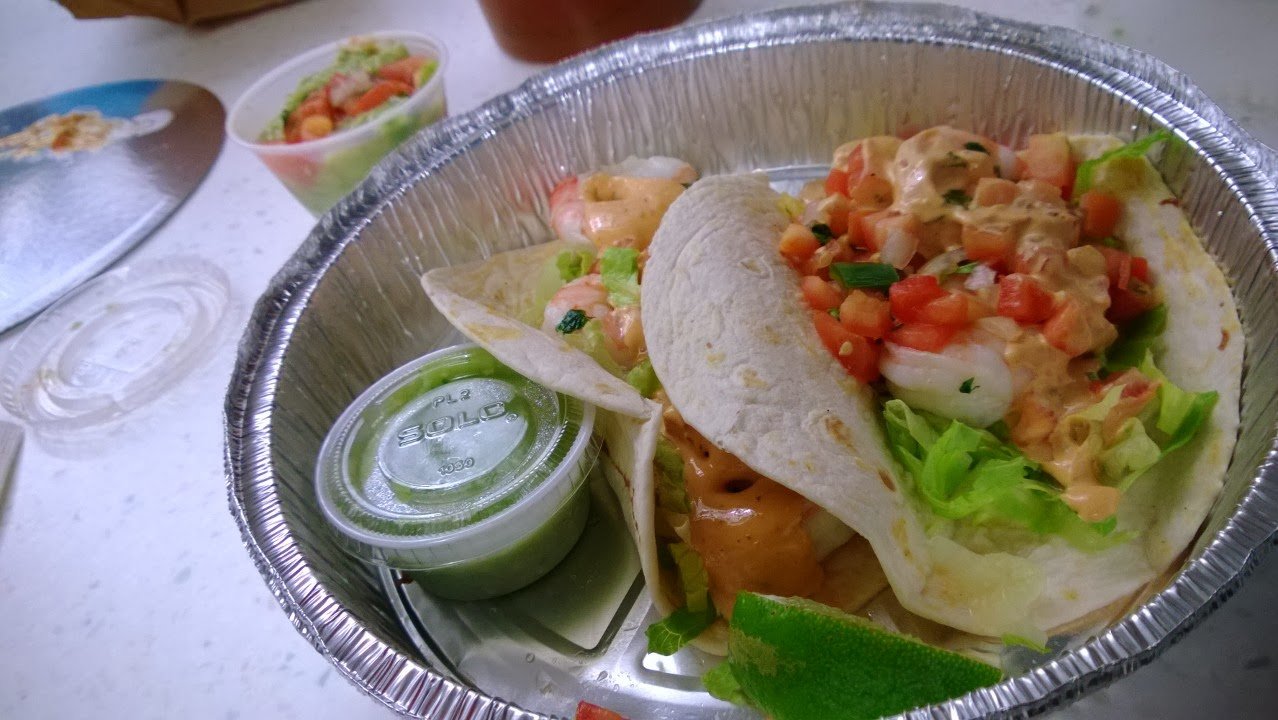 The Taco Lunch Combo ($12) consisted of two Tacos and a choice between Tortilla Soup or Salad. I opted for the shrimp soft shell tacos and tortilla soup.
I don't know why but I wasn't expecting anything great from them. Maybe it's all the Taco Time I've been eating… don't know what real authentic Mexican food is. Darn them Taco Tuesdays. Nevertheless, these tacos completely surprised me in all aspects. From the plump, perfectly cooked shrimp, to the freshness of their homemade salsa, everything was amazing.
Everyone at the office also raved about the Tortilla Soup. I totally agree and would absolutely get this again. Nice crispy tortilla strips, chunks of avocado, spicy hot broth…mmhmm.
Service Rating: N/A
Food Rating: 3.5/5
Price: $$
Overall Rating: 3.5/5
Happy Eating!