Gotham Steakhouse – Get The Bone-In Rib Steak!
If you read my blog often enough, you'll know I rarely go to fine dining establishments. But recently I was introduced to Gotham Steakhouse in Vancouver and I was instantly hooked. For my first visit I was too shy to take pictures so I only have photos from my second visit with Meta Knight.
The first time I went, I ordered the bone-in rib steak. It was so fantabulous that I just HAD to have it again on my second visit. More on the rib steak later…
I've been hearing a lot about the rivalry between Gotham Steakhouse and Hy's Encore for the best steak in Vancouver. I've never been to Hy's so I can't speak to this matter but for people who have been to both, what are your thoughts? Is Hy's worth going to if Gotham is already so amazing?!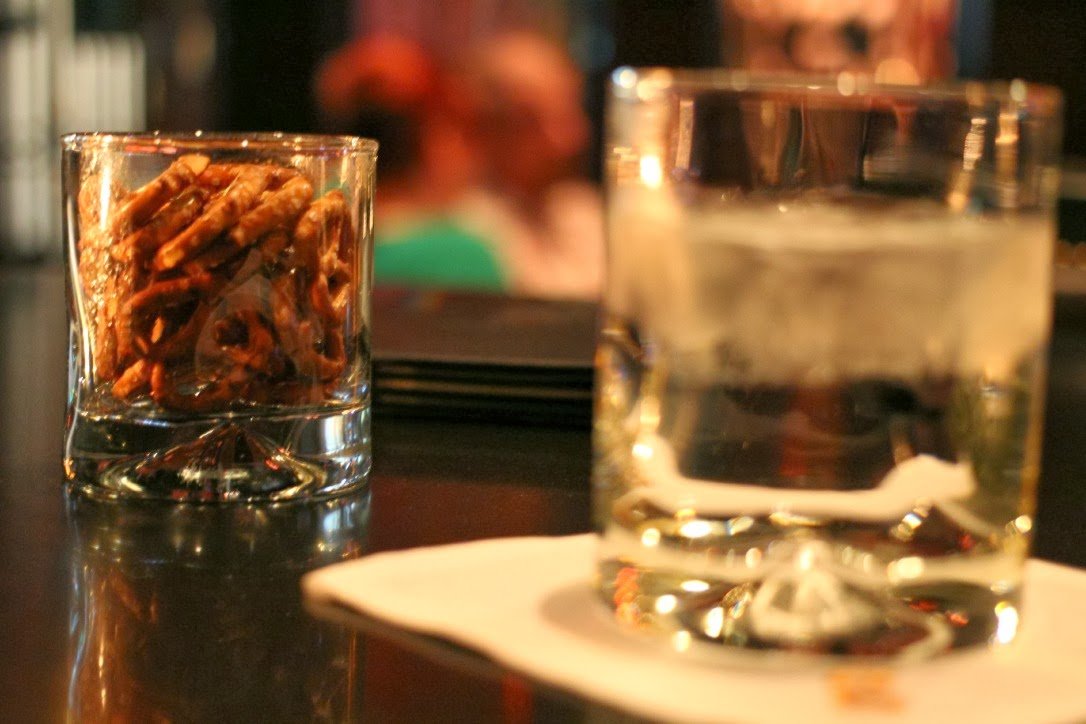 While we were waiting for our table to be set up, they gave us some pretzels to munch on. It was a nice gesture but without it, our 25 minute wait would be unbearable. Having made reservations in advance, waiting 25 minutes for our table seemed a little much.
Meta Knight and I shared a Lobster Bisque ($12.95) and we were pleasantly surprised by the amount each of us got. The lobster flavour was extremely prominent and both of us loved it.
If you are not afraid of a little fat, get the 16oz Bone-in Rib Steak ($47.95)! It is absolutely the most succulent and flavourful piece of meat I've ever had. Meta Knight was skeptical at first but once he took a bite, he instantly fell in love. It wouldn't be a far shot to say we were both closing our eyes and ooing and awing with each bite.
For our sides, we got a half order of Creamed Spinach ($7.12). This is suppose to be a smaller version of their regular sides so your table can try a greater variety. While the creamed spinach was good, I think the creamed corn version would be better.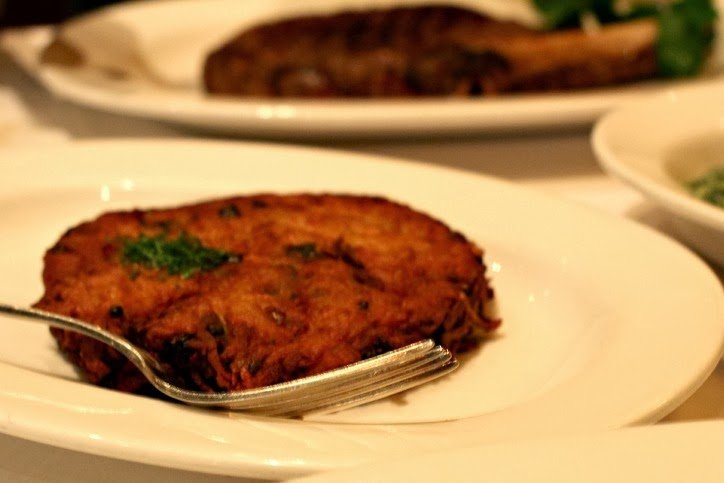 We also got a half order of Potato Hashbrowns ($6.47) which was surprisingly tasty considering how dull it looked. The hashbrowns were light, crsipy, and delightfully flavourful. If you get the full order, I think you get two of these hashbrowns.
All in all, I think Gotham Steakhouse is a fantastic choice for good ol' steak. It beats many other steakhouses in Vancouver and if I earned more money, I would totally eat here more often. For now, once a year is probably as baller as I can get.
Service Rating: 4/5
Food Rating: 4/5
Price: $$$$$+
Overall Rating: 4/5
Happy Eating!