Carl's Jr. – Can You Say FOOD COMA?!
I'm not a person to eat junk food often…but my new foodie friends and I saw Carl's Jr in Abbotsford and we just couldn't resist! This prominent US fast food chain also has a location in downtown Vancouver so if you are not near the Abbotsford area, you can check out the Vancouver one.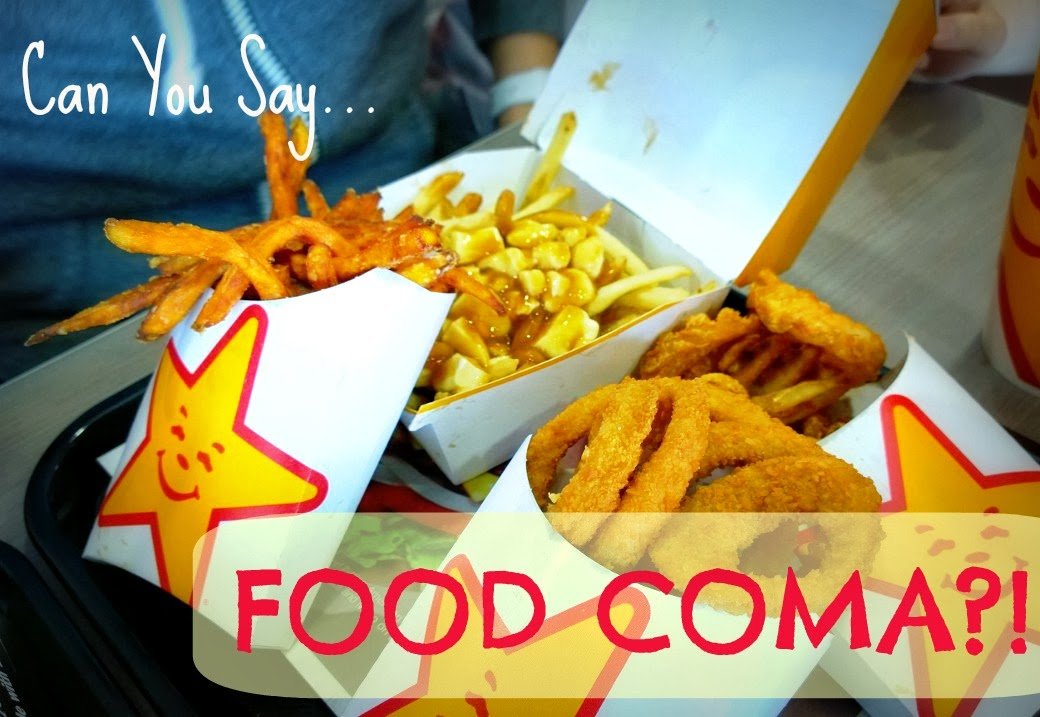 Funny Fact: There were rumours that Carl's Jr paid Kim Kardashian $10,000 to tweet out the following:
If someone wants to give me $10,000, I'll tweet it out too 🙂
My new foodie friends D.J, Kimchi Princess, BB, and Snorlax striking a pose.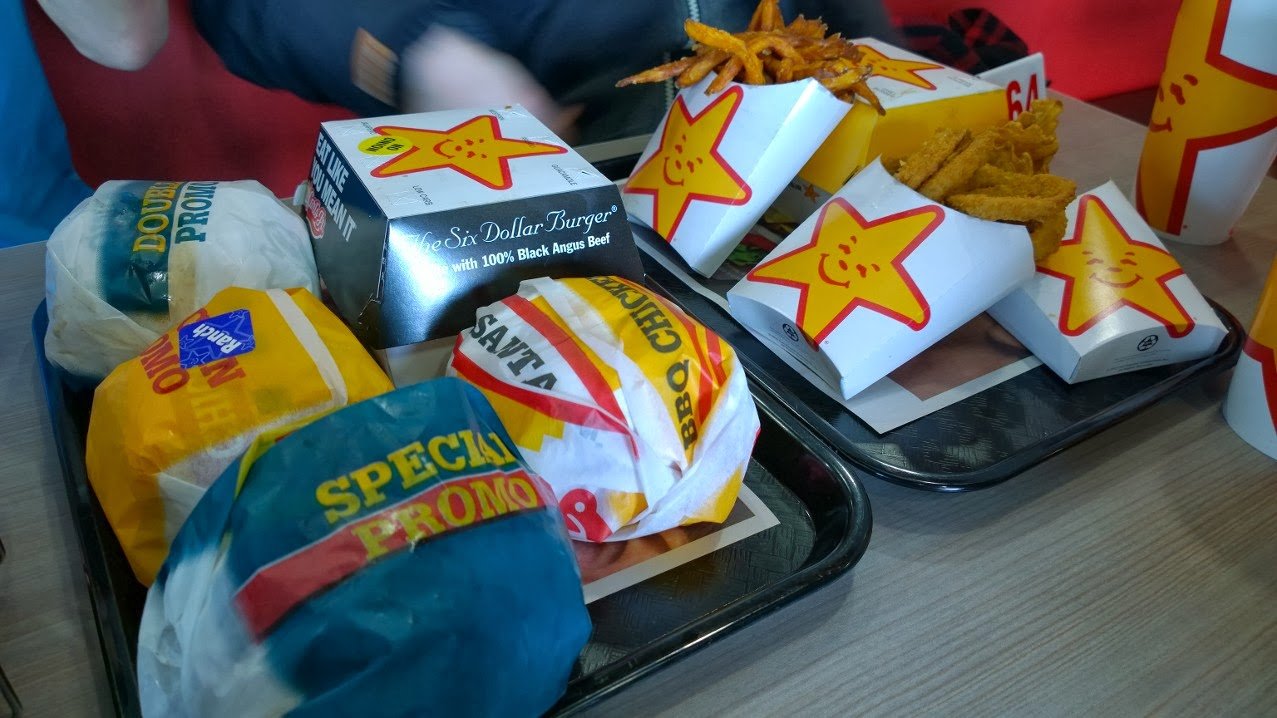 We all ordered a meal and it was a just a big giant feast.
I got the poutine and though I really appreciated the squeaky cheese curds, the gravy was overly salty. The best fries in my opinion were their
Crisscut Fries
…aka Waffle fries. If you have read my old post on
The Burger Pit
in UBC, you know I go the distance for good waffle fries cause they're just that. good.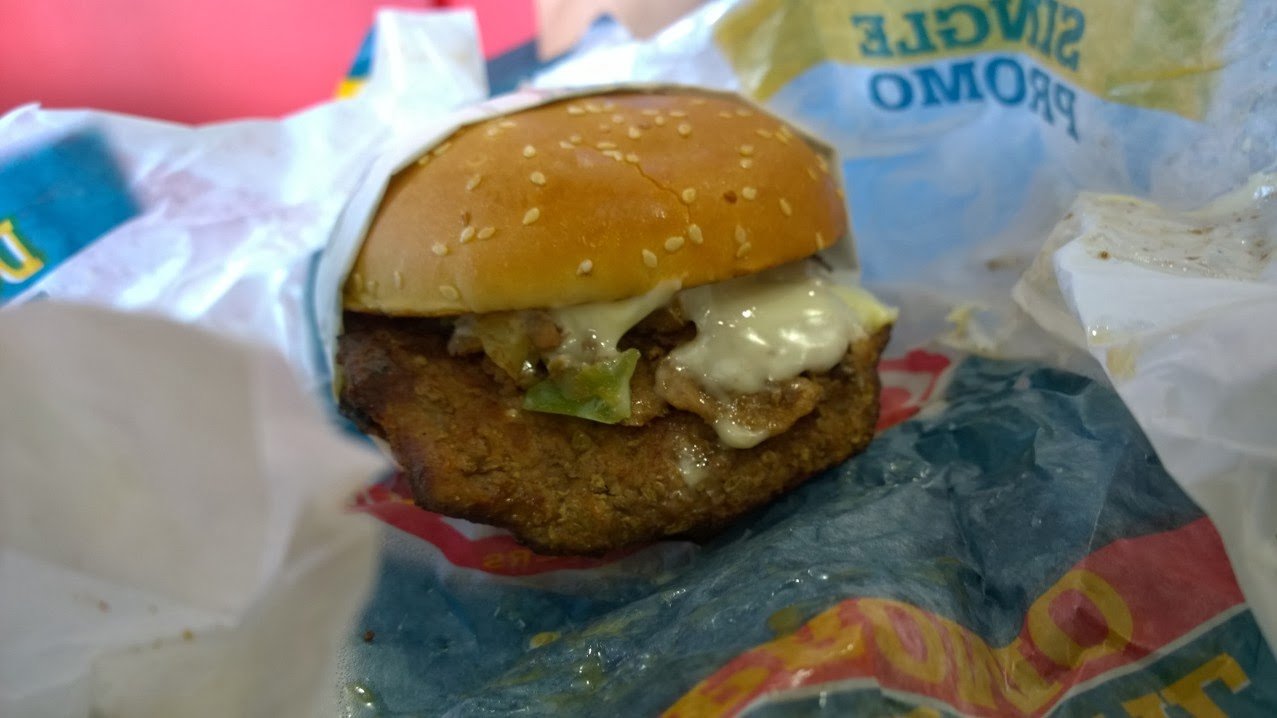 Snorlax got the Double Philly Cheesesteak Burger and though it doesn't look like it from this picture, it was MASSIVE. He thought the steak on top of the patty was dry and didn't add much to the burger.
I got the Single Philly Cheesesteak Burger and I also thought it was underwhelming. Not only was the steak rough, my bun was completely soggy from the oil when I opened the wrapper.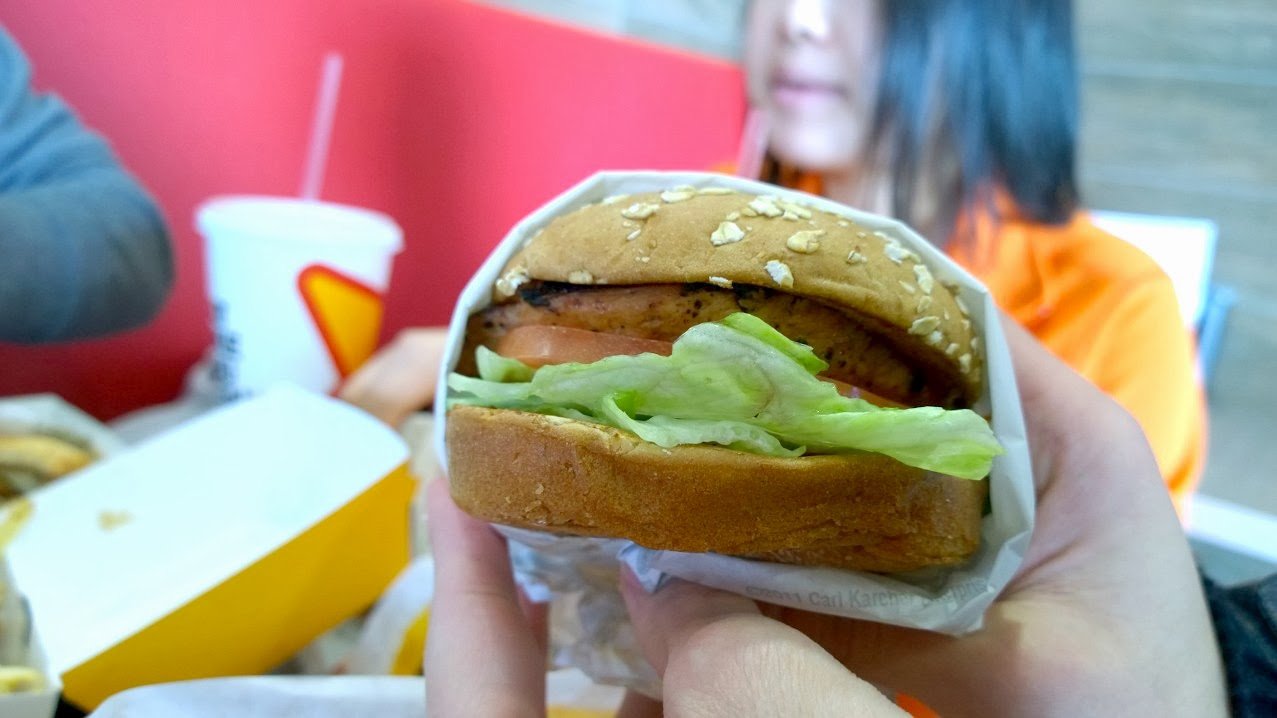 Kimchi Princess ordered the Charboiled Chicken Club Burger and he was pleasantly surprised by how moist the chicken was! He enjoyed it on a multi-grain bun.
After eating our meal, we ALL fell into an intense food coma for the rest of the day which was NOT GOOD. Especially when we had to return back to work. To me, Carl's Jr. was a cool new experience but it honestly is the epitome of junk food. Fatty, greasy, and food-coma inducing…. Okay me go sleep now.
Service Rating: 3/5
Food Rating: 2.5/5
Price: $
Overall Rating: 2.5/5
Happy Eating!