Western Lake Chinese Seafood Restaurant – Why am I the Last to Know?
A couple days ago, Meta Knight and his family brought me to Western Lake Seafood Restaurant on 33rd and Victoria for his brother's birthday dinner. Apparently this is their go-to place for dim sum and it's highly rated on Urbanspoon.
After some investigation, I realized it IS highly rated on Urbanspoon! Yet, I don't think I've heard of this place before.
In any case, we waited only five minutes and were escorted into the back of the restaurant to get seated. The place is noisy, crowded, and service is crappy…typical Asian restaurant.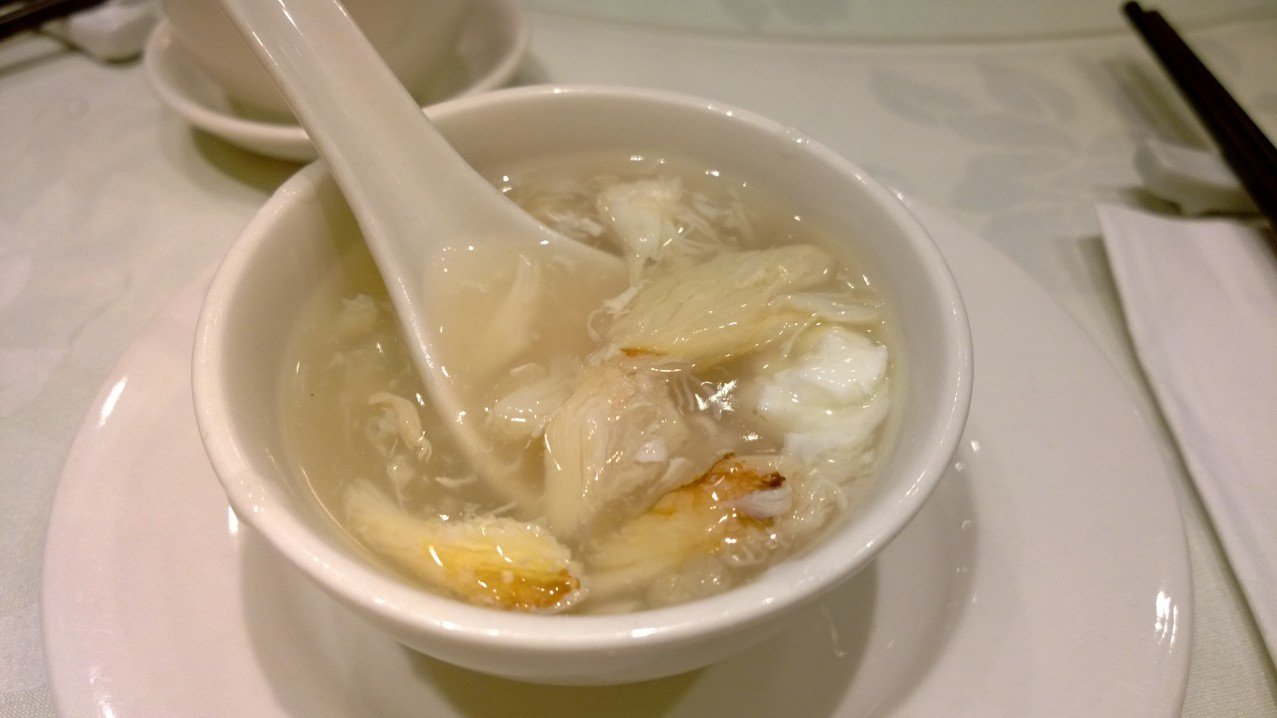 We started off with the Crab Meat with Fish Maw Thick Soup ($15.50) which was super tasty and filled with large chunks of real crab meat.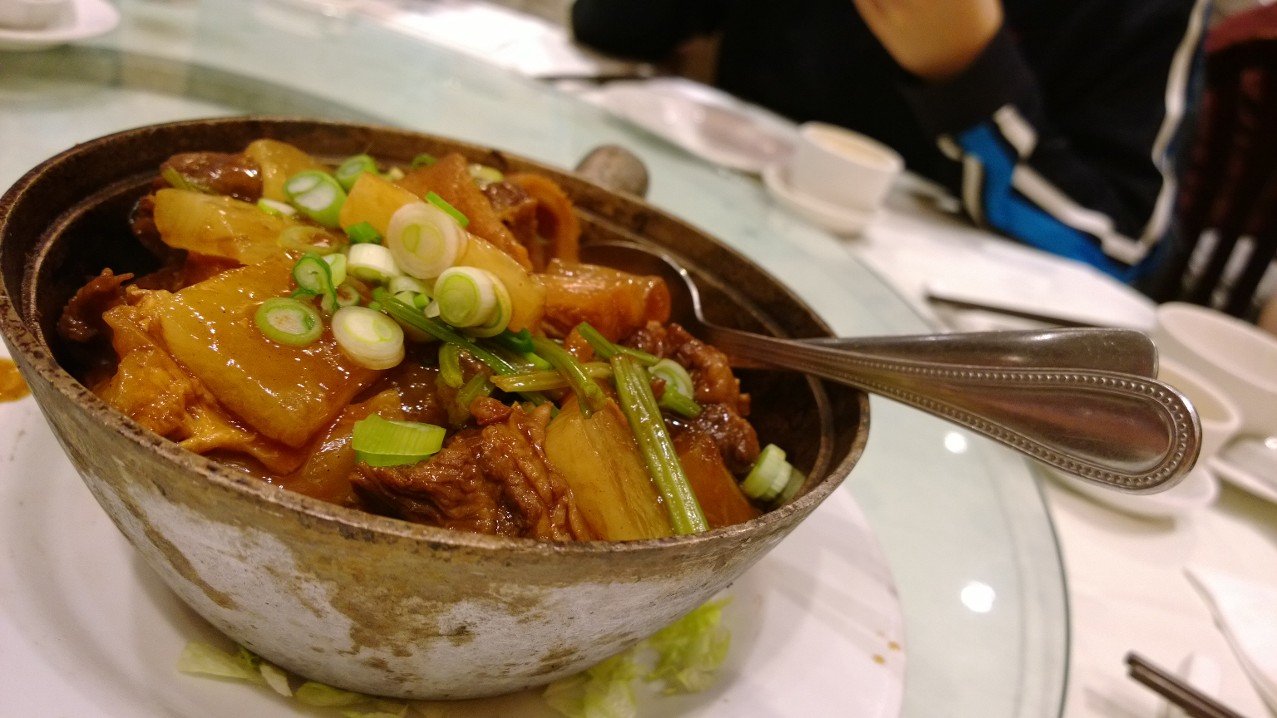 This was a Sizzling Beef Brisket Pot and had tendon, brisket, and radishes. The brisket was a little tough and stuck to my teeth whenever you try to bite into it.
This was my favourite dish of the night. It's made of whipped egg whites, seafood, and tobiko on top of steamed broccoli. It may look bland but it was incredibly light, savoury, and went perfect with rice. I can devour the whole plate myself, no joke!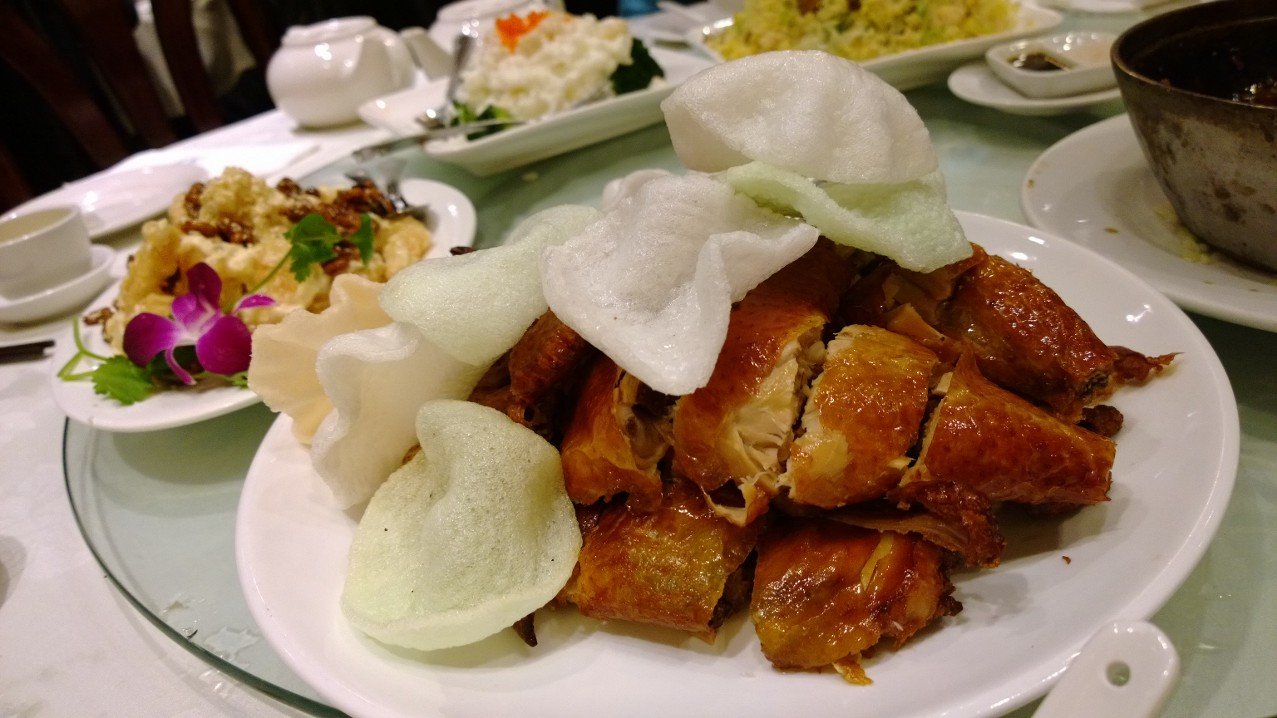 The Deep Fried Crispy Skin Chicken ($18.00) was delicious and was not dry at all, even the breast.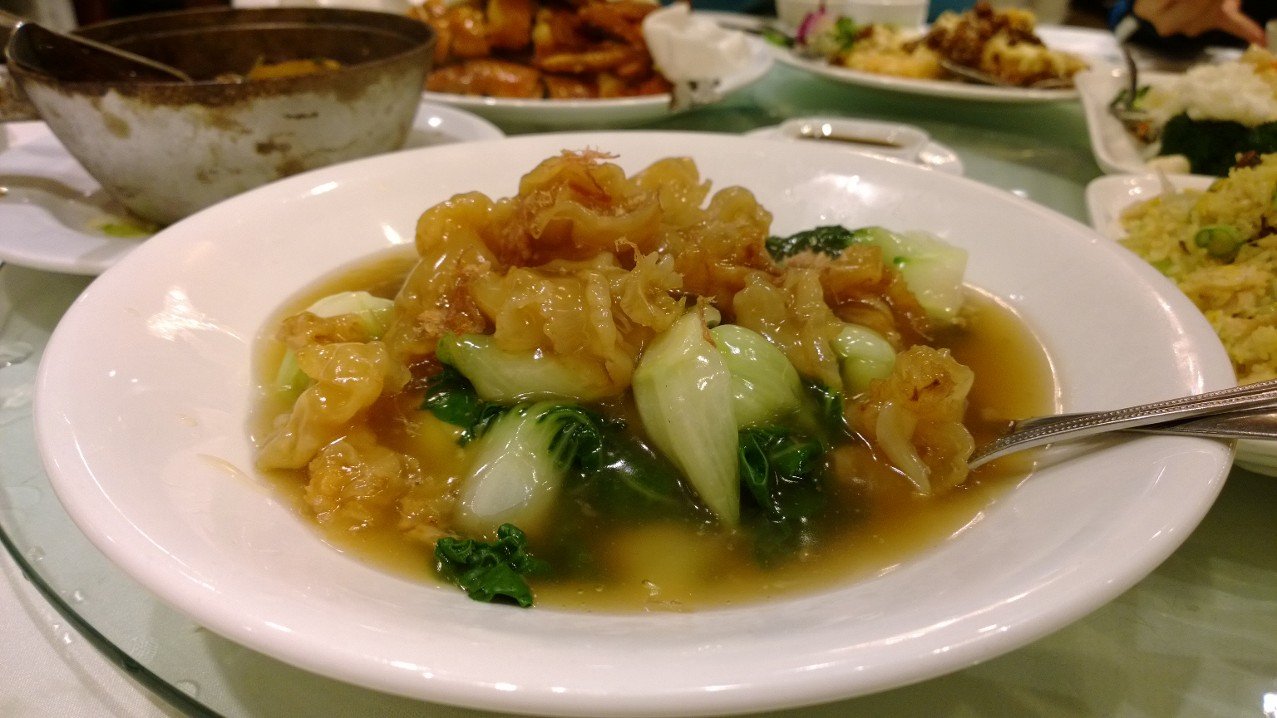 I don't know what this dish is called in English but its essentially stewed veggies and air bladder of the fish. It's hard to describe but the air bladder that allows fish to float in water (and what turns them upside down when they die) is the thing that is cooked and eaten. It's delicious and packed full of collagen which is SUPER good for the skin.
Some people may find the Diced Chicken with Salted Fish Fried Rice ($12.00) a bit too salty because of the salted fish but I really liked it. Great dish.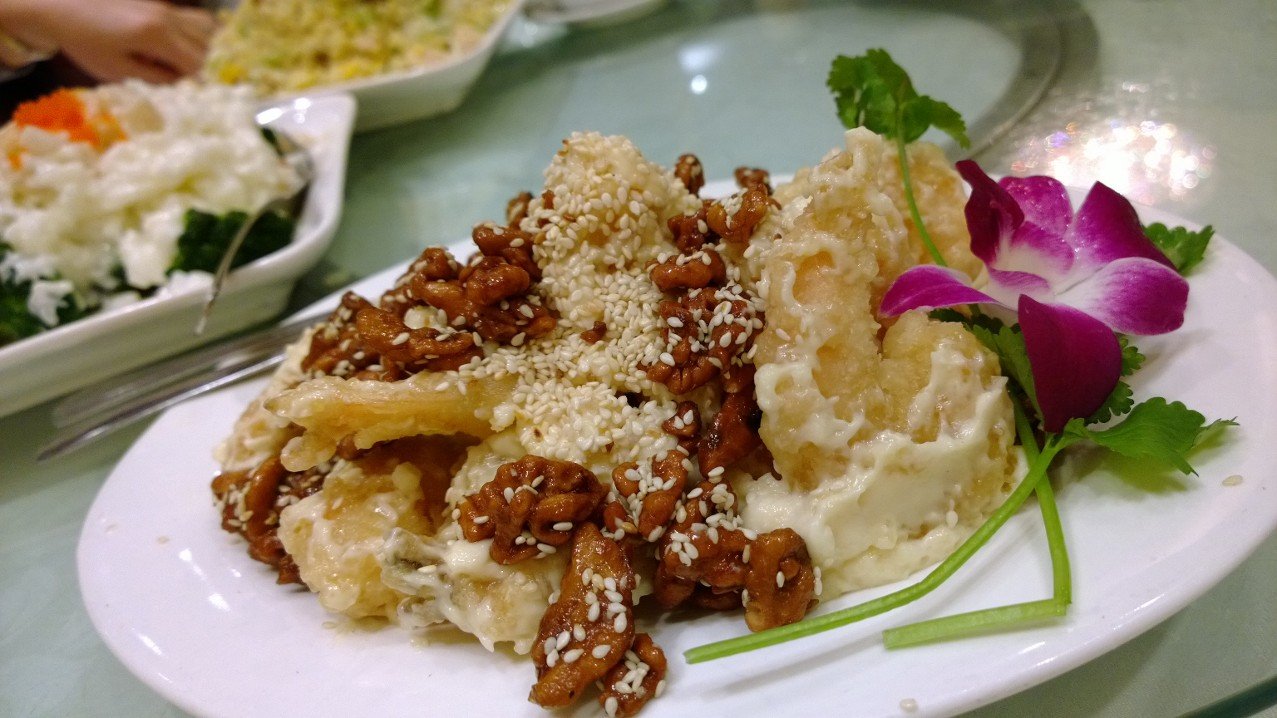 This was my favourite dish of the night and a favourite all around the table. Deep Fried Prawns with Salad Dressing and Walnuts is exactly as it sounds. Deep fried prawns, slathered in a creamy savoury salad dressing, and garnished with candied walnuts. I don't know what it is about this dish but you've got to order it. Especially if you like prawns, because this is amazeballs. Yes I said it. Amazeballs.
Overall, Western Lake Chinese Seafood Restaurant really impressed me so I can't wait to come back for dim sum. Parking is free around the restaurant and not too hard to find. I feel like most people know about this restaurant already but to me, this is a new hidden gem and I'm glad I was finally introduced to it!
Service Rating: 2/5
Food Rating: 4/5
Price: $$
Happy Eating!