Le Crocodile – Perfect For a Romantic Night
For my birthday, Meta Knight brought me to Le Crocodile, the restaurant I've been dying to try ever since I heard about it a year ago.
Le Crocodile is a fine dining French restaurant located on Burrard near the Scotiabank Theatre. The restaurant was packed full of people even when we arrived at 8:45pm.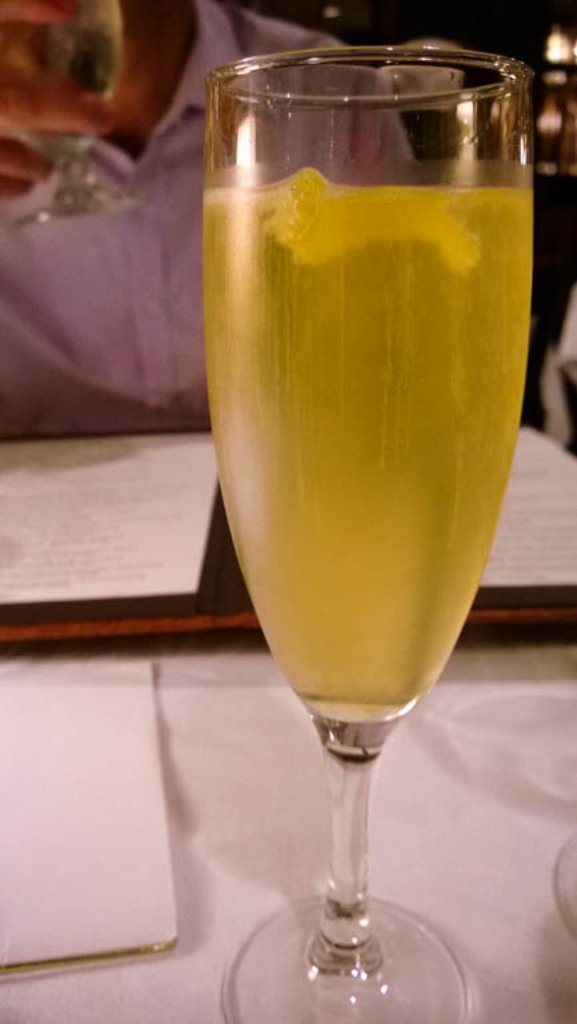 I started off with a cocktail consisting of champagne and some citrus notes. I can't remember the name of the drink but it was absolutely delightful.
The complimentary Dungeness Crab, Spinach, and Lemon Tart was nice and flaky but I thought it was a little heavy to start off a meal.
We chose the Escargot Maison ($14.50) as our appy which were snails baked in pastry 'shells' soaked in a pool of garlic butter. Aside from the overwhelming amount of oil drowning our snails, the escargot was indeed cooked perfectly.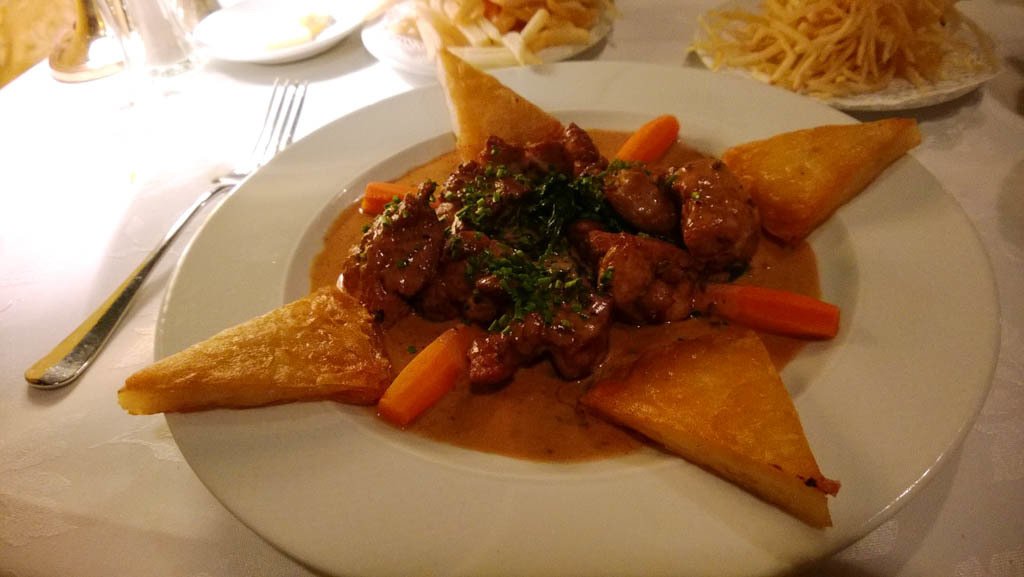 For my main, I had to go with the Pan-Seared Veal Sweetbreads w/ Black Truffled Foie Gras Cream Sauce ($34). It came with four pieces of crispy scalloped potatoes which were incredibly addictive.
I was surprised by the abundance of sweetbreads they gave me (btw, sweetbreads = pancreas for anybody that doesn't know :D). There was so much I could barely finish it all. This is an awesome, awesome dish for all you adventurous eaters.
Meta Knight went with the Double Cut Veal Chop on the bone, Pan-Seared with Caramelized Onions, Chanterelles, Artichokes, and glazed Pan Jus ($39). The veal was tender and amazing but he found the sauce to be a bit on the fruity, sweet side. It was a little odd and he just wasn't use to that taste.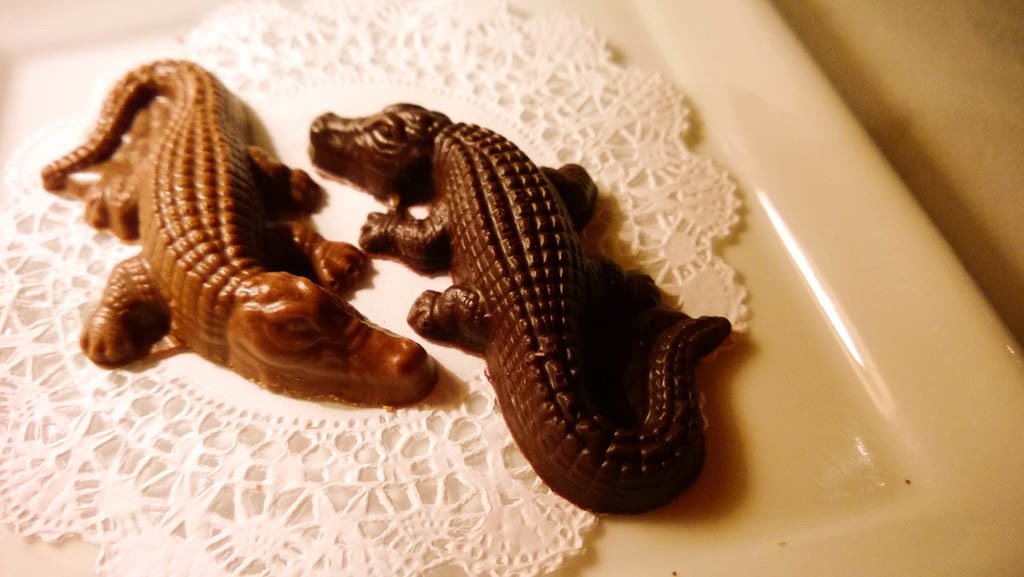 At the end of our meal, they served us a complimentary palate cleanser, sorbet of lime or some sort, and two delectable milk and dark chocolate crocodiles. We were so full we only bit off the heads and legs. 😛
We had a fantastic time at Le Crocodile and would highly suggest this restaurant to anyone looking for a quite, romantic night out on the town. The prices are reasonable for the quality you get so it is definitely worth the splurge once in a while.
Service Rating: 4/5
Food Rating: 4.5/5
Price: $$$$$+
Overall Rating: 4.5/5
Happy Eating!