MoMa Contemporary Bistro – This Dish.
This dish you see here is probably one of the best pork belly dishes I've tasted to date. Let me tell you where I ate it.
Everyone goes to Richmond for the abundance and variety of Asian food, so I found it interesting that a little bistro popped up out of nowhere and bravely decided to serve up contemporary Western fusion cuisine.
MoMa is located on Cambie Road and can be hard to spot if you are not purposely looking for it.
The interior was very quaint and romantic, with its mason jars and candlelights. 🙂 They served us some hummus along with our bread… delicious.
The prices are a little steeper than the average restaurant in Richmond, but their menu is quite unique and features many Ocean Wise products!
The little sampler of Seared Toro with Arugula and Grape Tomato was clean and refreshing on the palate.
I asked for a tasting menu so the portions may be a little small in comparison to what you would normally get off the menu. People raved about their Roasted Beet Salad ($9) and I could see why. Their feta foam was incredibly light and the marinated local beets were packed full of flavour.
Their Prawn Fritter ($13) was coated in a sake batter and served with togorashi aioli. Need I say more? I think the seaweed dusting on top really elevated the prawns into more of a Japanese fusion dish. I like, I like.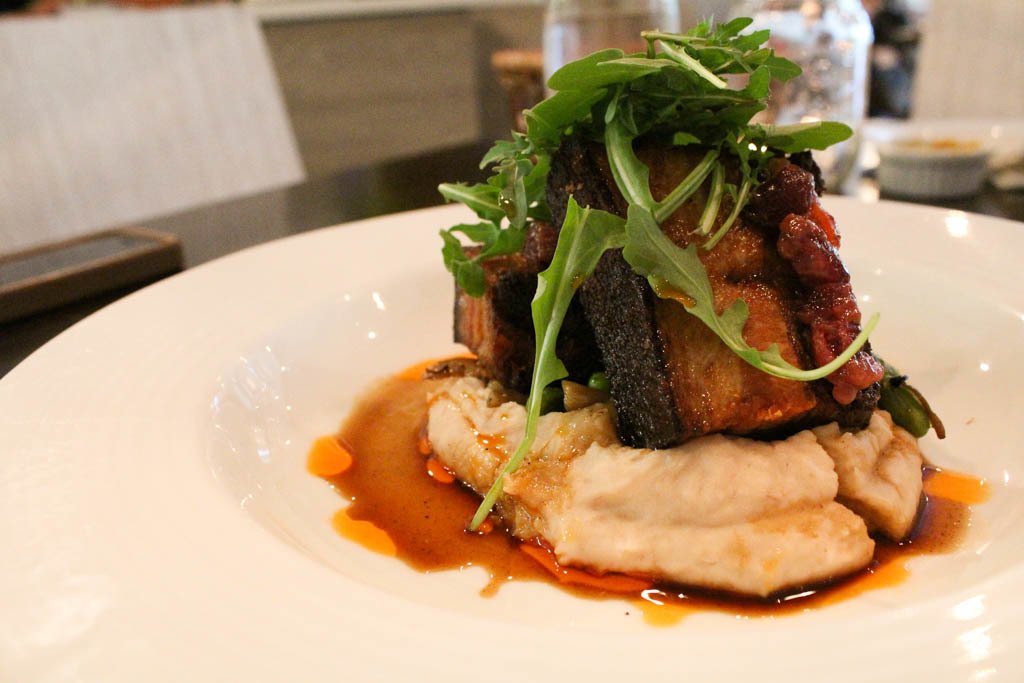 Truth be told, I am not a fanatic of pork belly just because of the high fat content…but if I denied this Crispy Pork Belly ($22) dish, I wouldn't have been able to live with myself. The pork belly was served with a magnificent taro root puree, mostarda, soybeans, mushrooms, and natural jus. Oh god, I think I just drooled on myself while typing this.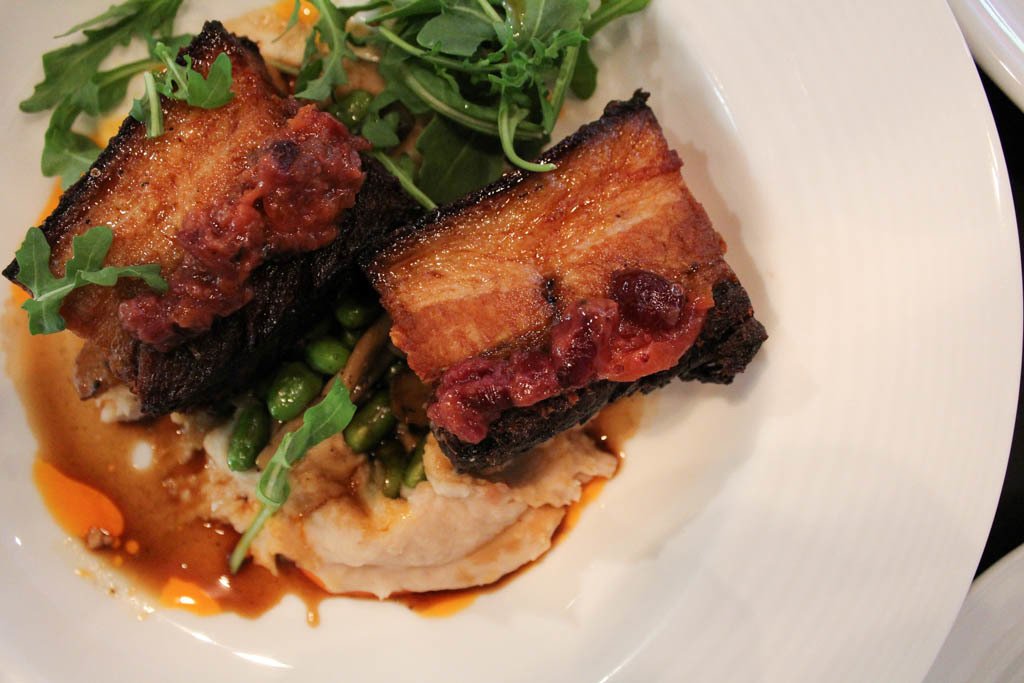 I have absolutely no idea how they made this but they managed to crisp up the entire exterior of the pork belly while conserving all of that rich fatty goodness. When the meat is combined with the taro puree (I just call it mashed taro), it is like heaven in your mouth. Seriously. If there is only one dish to get at MoMa, it's this.
While the Smoked and Crispy Cornish Hen ($23) was good, it just could not compare to the amazing pork belly.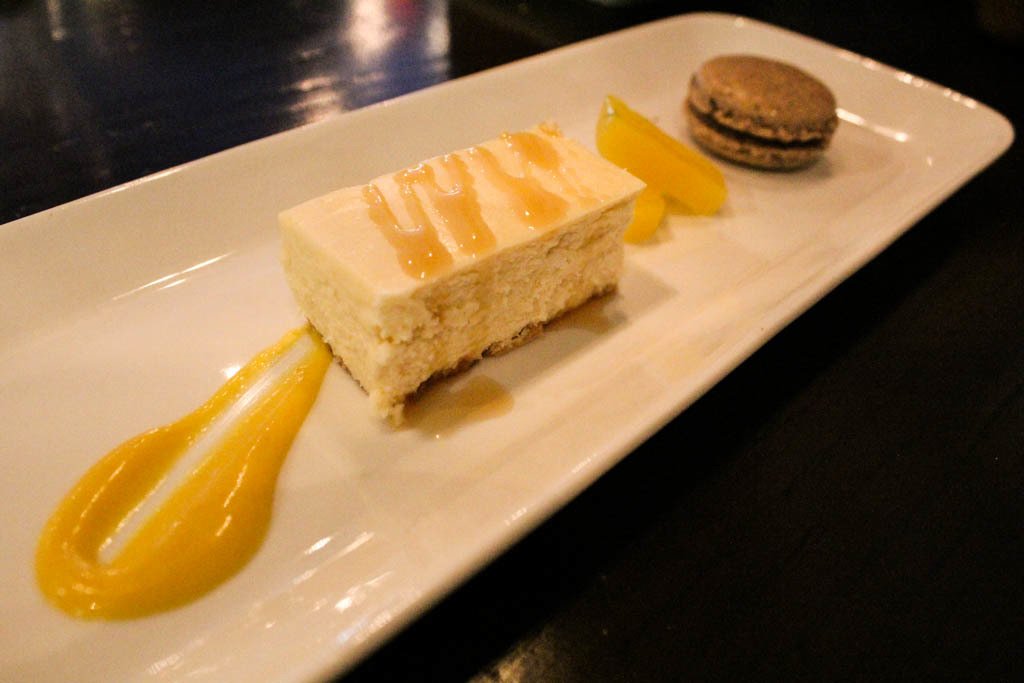 For dessert, we had the Maple and Mascarpone Cheesecake ($8) which came with kumquat coulis and compressed fruit. While the concept sounded delicious, I thought the sweet maple was a little overpowering and didn't quite fit with the compressed fruit (I believe ours were pineapple).
I found the macarons to be too dense in the middle, though the outer shell was good and light.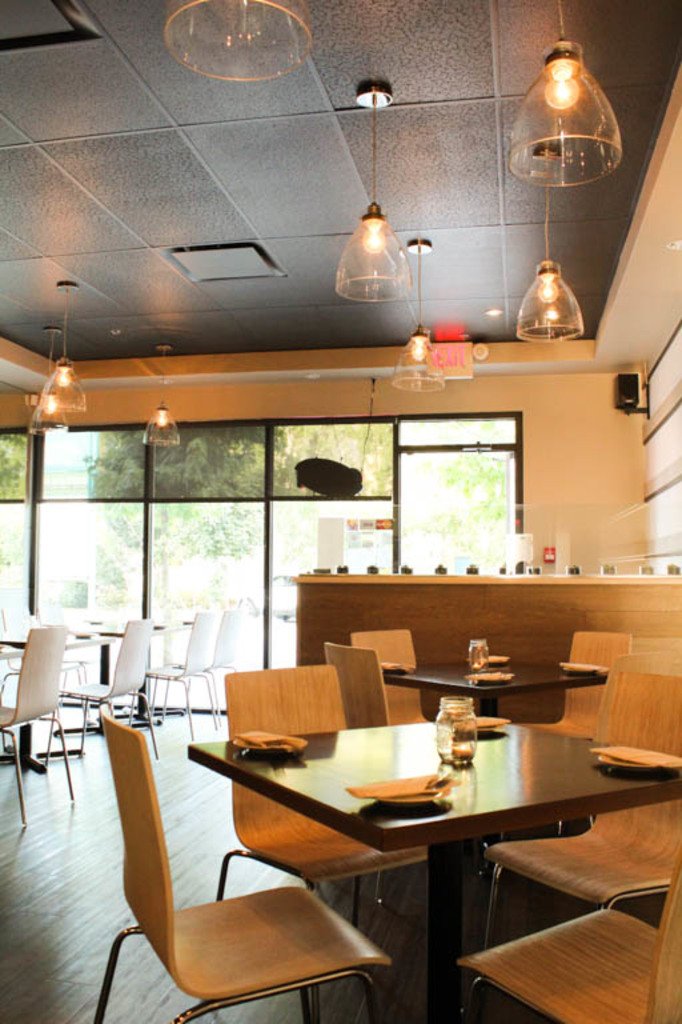 MoMa is a very cute unique contemporary bistro in the Richmond dining scene and is worth a visit if you are looking for food that is a little more elevated without the downtown Vancouver traffic or price. The restaurant is still relatively new so with improvements over time, I can see this little bistro taking off quite well. I wish them the best of luck!
Service Rating: 4/5
Food Rating: 4/5
Price: $$$-$$$$
Overall Rating: 4/5


Happy Eating!