Gang Nam BBQ – It's BBQ Time
With the rare summer heat wave happening in Vancouver, it seems only fitting that we enjoy the sun, suntan on the beach, and of course, BBQ our little butts off.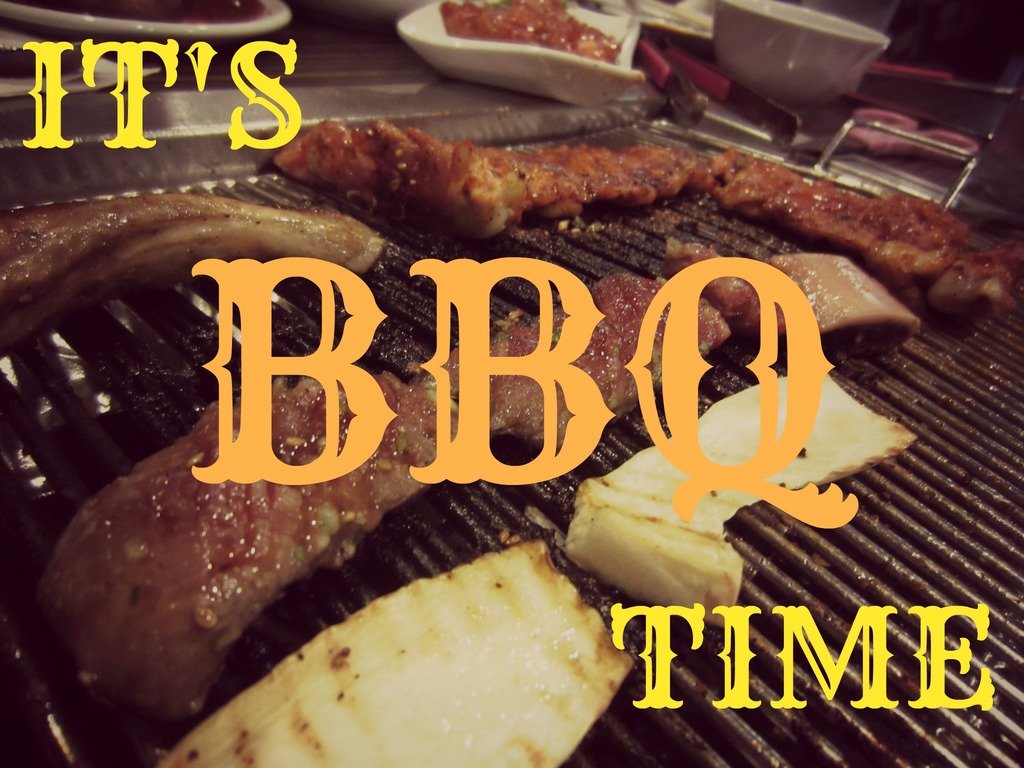 I've been in search of authentic samgyeopsal (popular Korean dish consisting of grilling meat and eating it with lettuce) for a while now and I so far have not found a single Korean restaurant that serves unlimited lettuce. The traditional way of eating samgyeopsal is by wrapping the meat in lettuce so it's quite frustrating that none of the 'authentic' Korean restaurants in Vancouver do it this way.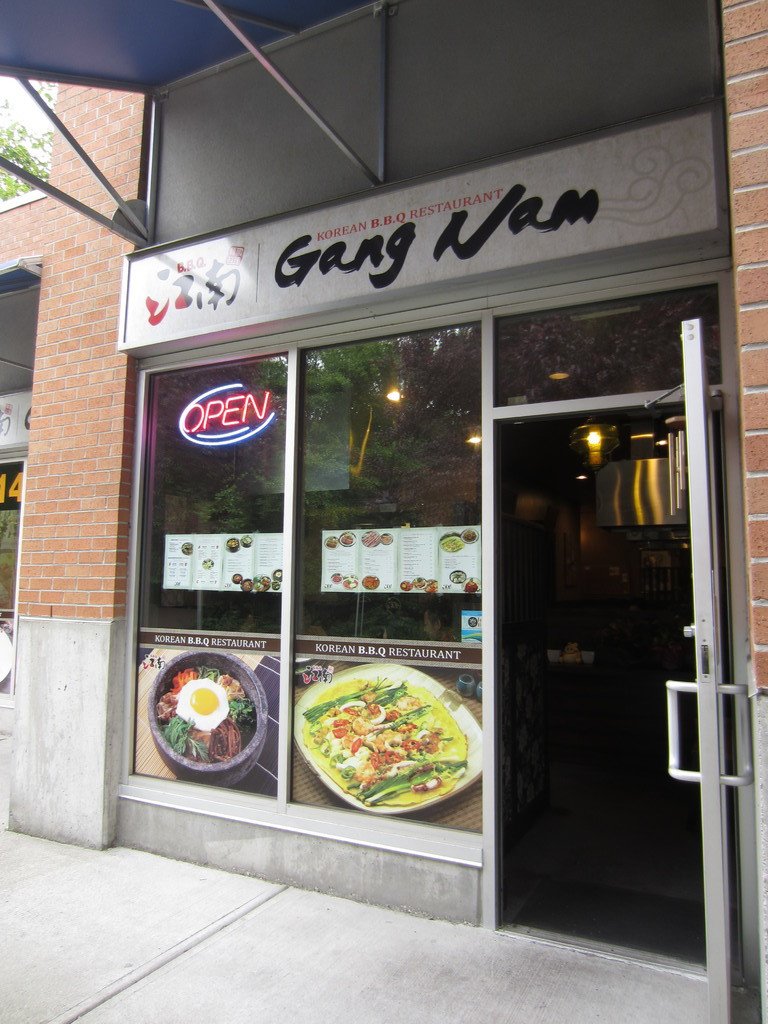 Gang Nam BBQ is a new Korean restaurant that just opened in Richmond. I know what you're thinking… it's not Gangnam (like Gangnam Style or Gangnam – the Korean district), it's just Gang Nam. 😛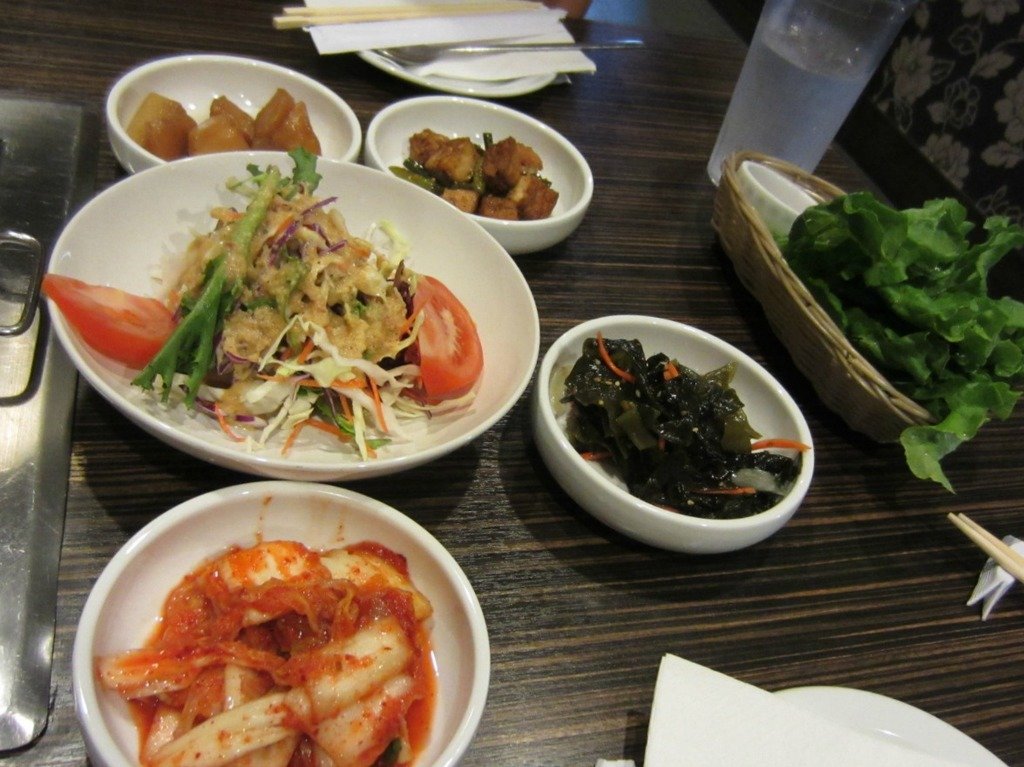 Their banchans included kimchi, seaweed, house salad, tofu, and sweet potatoes. They also served some lettuce on the side so I got super excited thinking these were unlimited! Little did I know, that was not the case. You apparently only get two refills and the third refill of lettuce is $2 extra. For 3-4 lettuce leaves per basket, that is an extremely expensive price to charge. We had 6 people in our party and I felt like the portion size of lettuce did not correspond to the number of people but rather per table. Very unfortunate for us.
We shared Dinner Combo C ($54.95) between 5 of us and it consisted of marinated pork short rib, chicken bulgogi, marinated beef short rib, and premium boneless beef short rib. This looked like beef at first but the waitress said it was the marinated pork short rib. The meat had great depth and I could tell they really marinated the meat well.
The Premium Boneless Beef Short Ribs are marbled with fat so you know you're getting the good stuff. It came with oyster mushrooms and that was honestly the only vegetables we had to eat that night… except for the few lettuce leaves.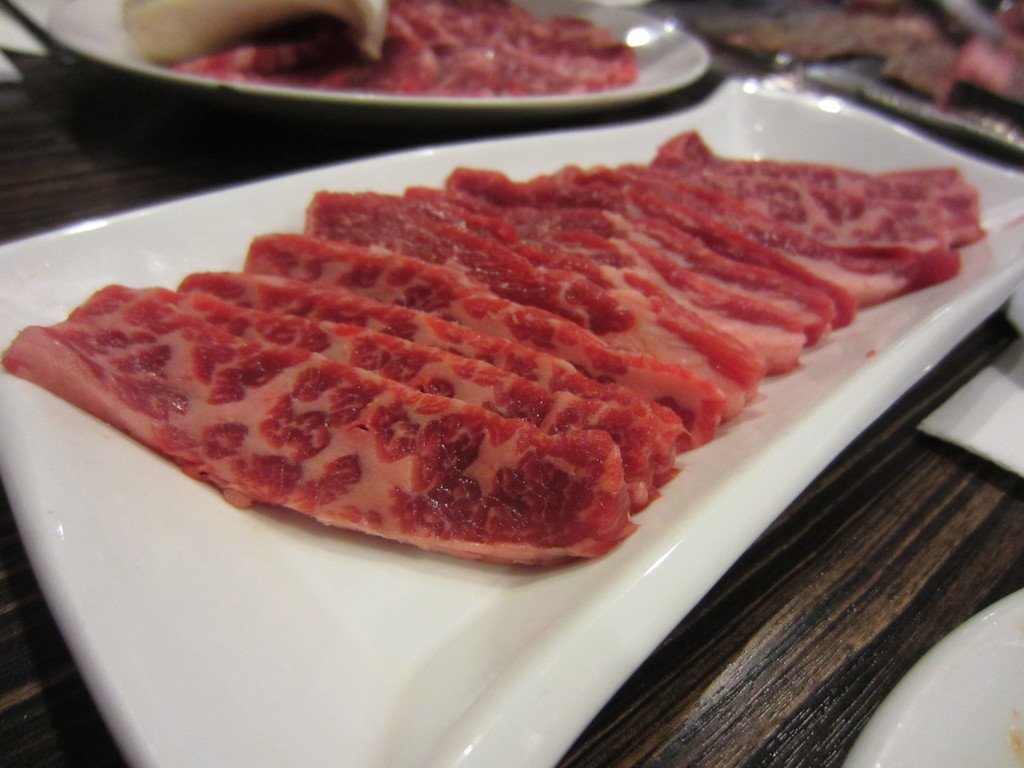 Another plate of boneless beef short ribs. These are best cooked to 80% or else you risk it getting dry and overcooked. As for me, the jackpot is having it SLIGHTLY pink on the inside so it still has a nice char on the outside but remains tender on the inside.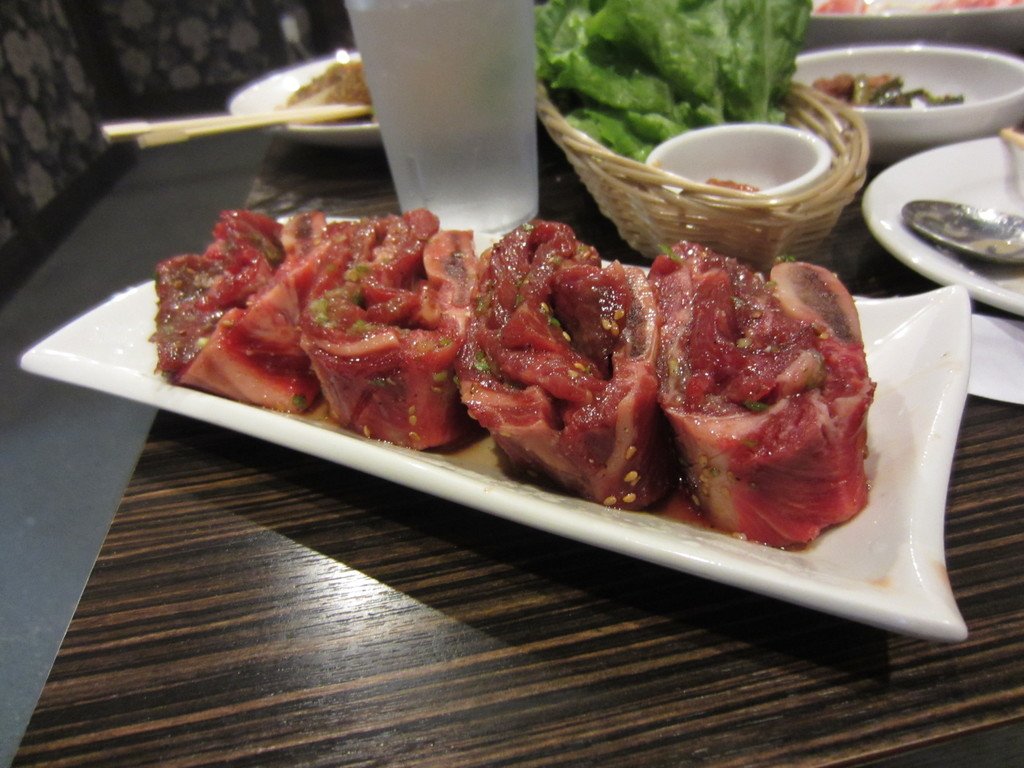 We didn't know if we would have enough food so we ordered an extra portion of Marinated Beef Short Ribs ($19.95). At first it didn't seem worth the price, but once you roll out each beef short rib, it actually is a lot of meat. These were delicious and tender as well.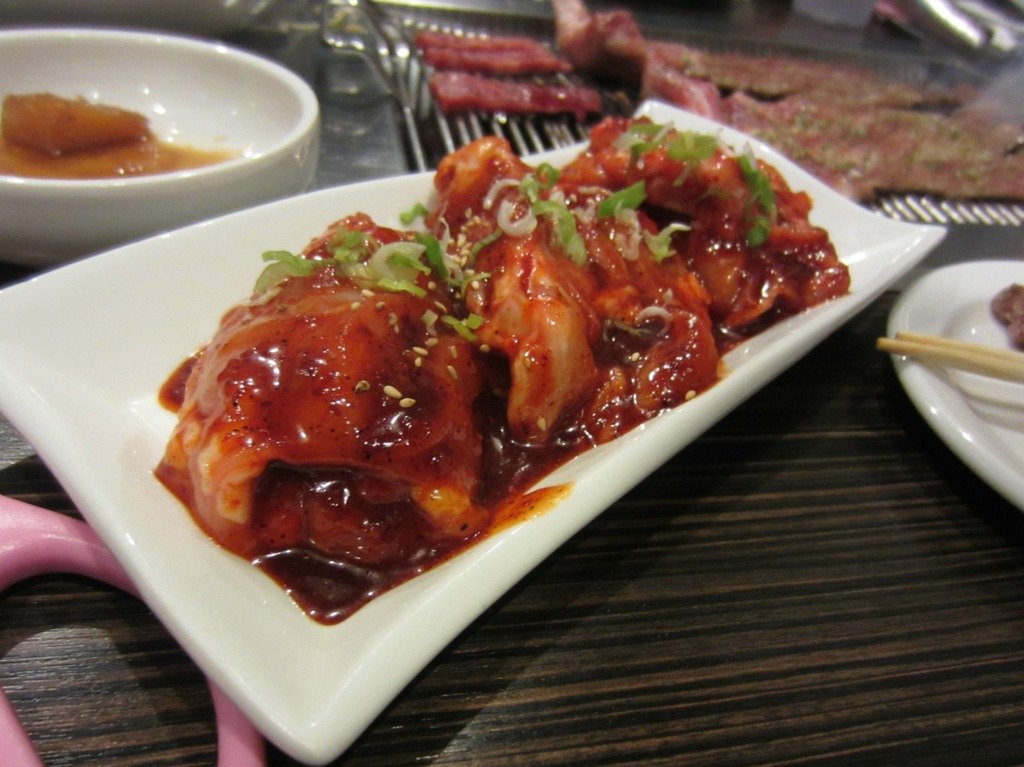 The Chicken Bulgogi was oh so spicy but extremely tender. I'm not sure what part of the chicken they used (breast, perhaps?), but they somehow were able to get the meat incredibly soft and not dry at all. The thick spicy marinade also helped coat the chicken while grilling which helped seal in the moisture.
Some oyster mushrooms, beef short ribs, and chicken bulgogi on the grill.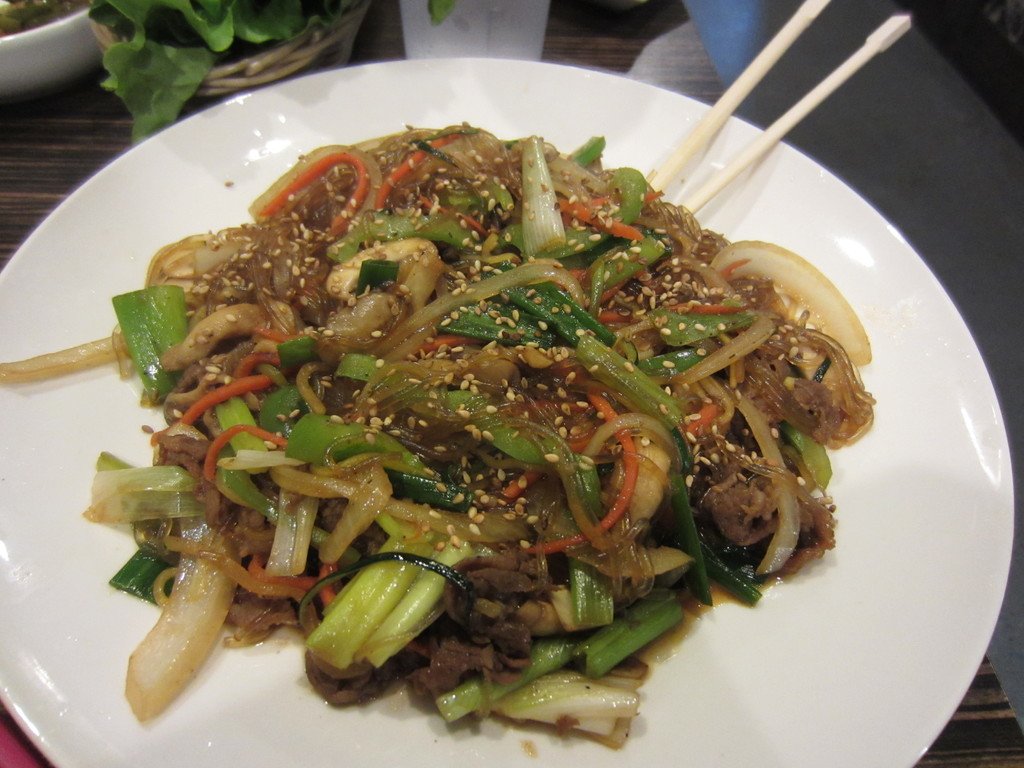 In addition to the BBQ, you also get two choices of entrees. We chose the Japchae and I'm so glad we did. The noodles were packed with ingredients throughout and there was no shortage of umami flavour. Incredible dish.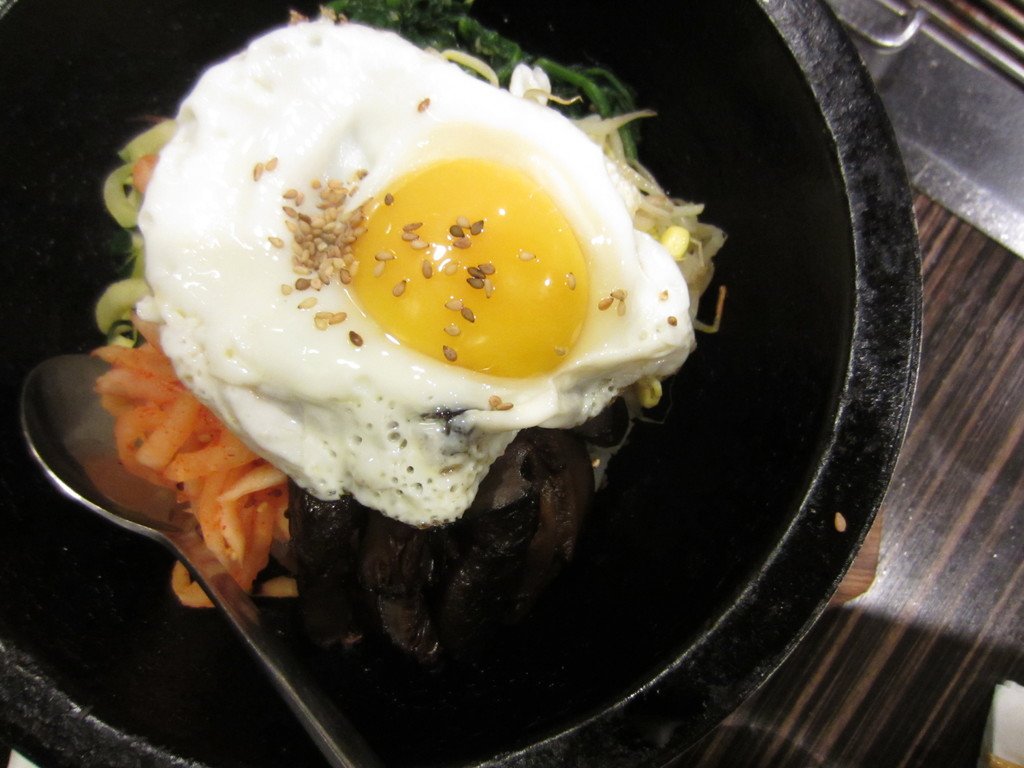 Next up was the Veggie Bibimbap in a hot stone bowl.
Bibimbap is a Korean rice dish that consists of assorted vegetables like mushrooms, julienne carrots, cucumbers, and bean sprouts on top of rice, and topped off with a runny sunny side up egg. You are suppose to pop the egg yolk, get all the gooey goodness onto the sides of the burning hot bowl and mix, mix, mix. The surface of the hot stone will cook the egg and simultaneously unite the flavours and ingredients to make for an excellent fried rice type dish. Make sure you add gochujang (Korean red pepper paste) to even further enhance the flavour.
Overall, Gang Nam BBQ is a good place to have Korean BBQ although I think coming for lunch might be a better bang for your buck. Also, the restaurant is very small so coming in large groups (like us) is probably not a good idea because you might get poorer service.
Service Rating: 2/5
Food Rating: 3.5/5
Price: $$$
Overall Rating: 3/5
Happy Eating!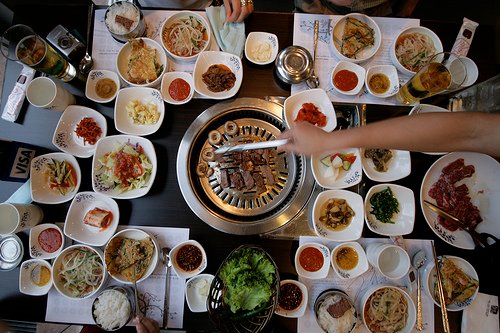 courtesy of http://prettylittlewords.wordpress.com/2011/03/