Two Chefs and a Table – Lamb Burger. Pulled Pork. Duck Fat Tater Tots.
I'm sure it's safe to say that Richmond has no shortage of amazing and truly authentic Asian food. But, for people who want to enjoy a great burger from time to time, there honestly aren't many places to choose from.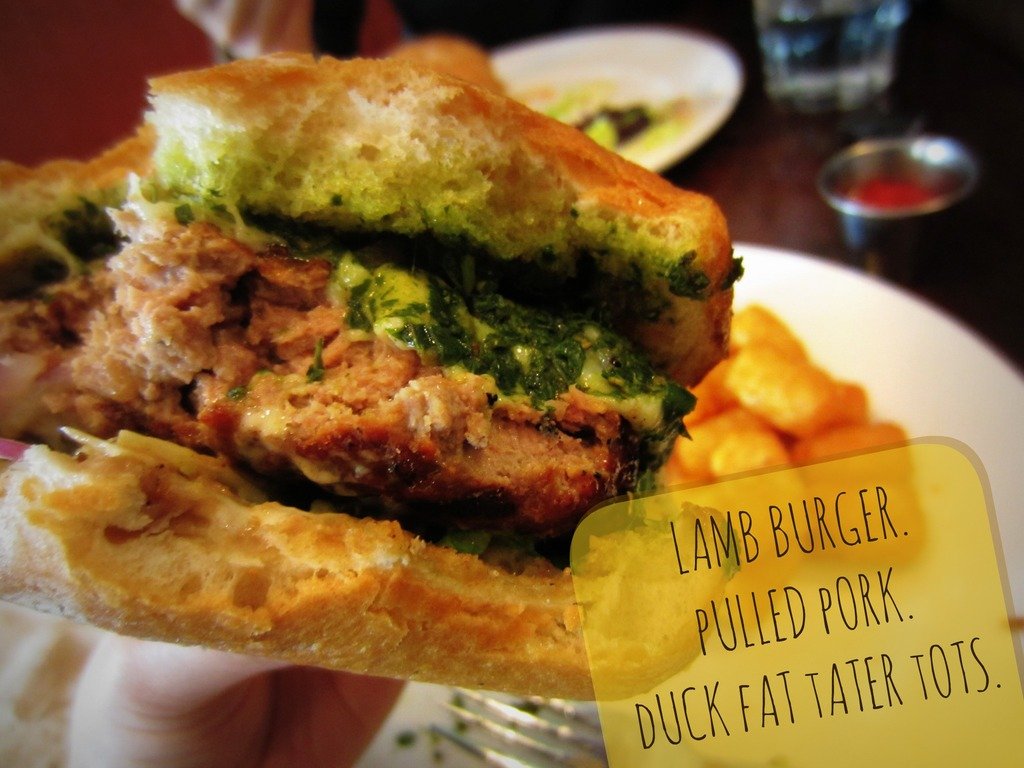 But people, don't fret! I have found one. It's called 'Two Chefs and a Table'. Cool name, eh? When I was dining there, I actually counted the number of chefs behind the counter and indeed, there WERE two chefs!!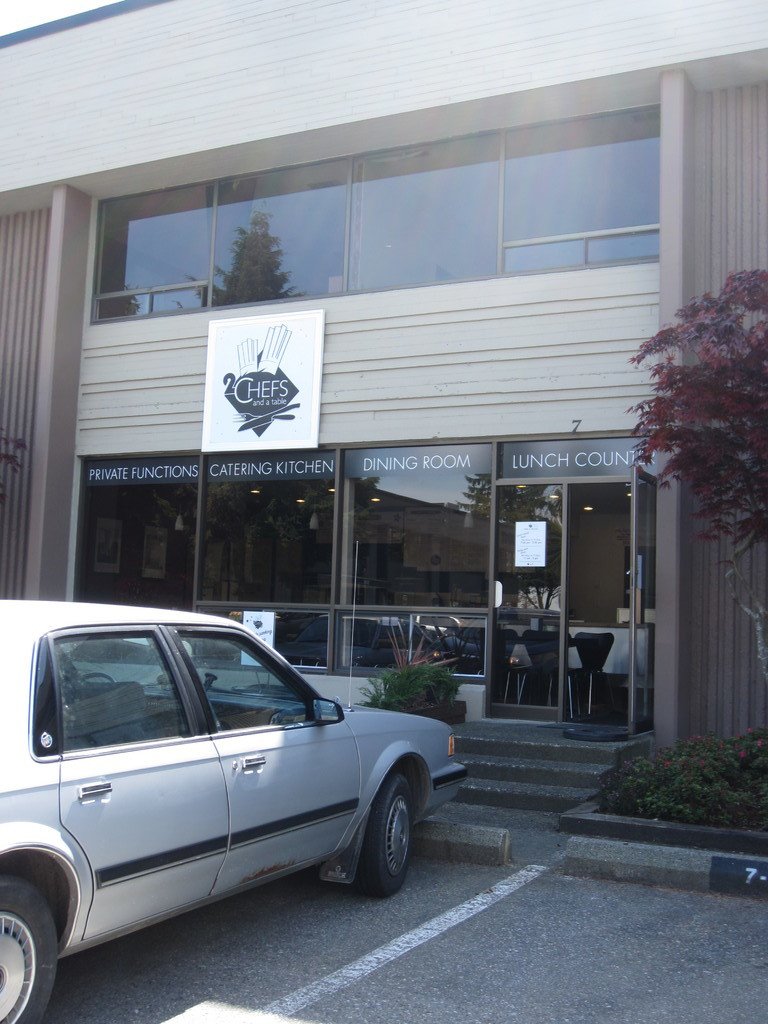 Two Chefs is only open for lunch from Monday to Friday so unfortunately if you don't work or live in Richmond, it will be quite difficult to dine here. They do have another location in Gastown though that is open for dinner.
If you have been reading my posts regularly, you know I'm a chicken-and-waffles kinda girl. So guess my excitement level when I discovered they serve chicken and waffles here! 😀 I didn't order it on this particular visit though because I had just worked out earlier in the day and didn't want to sabotage my healthy day.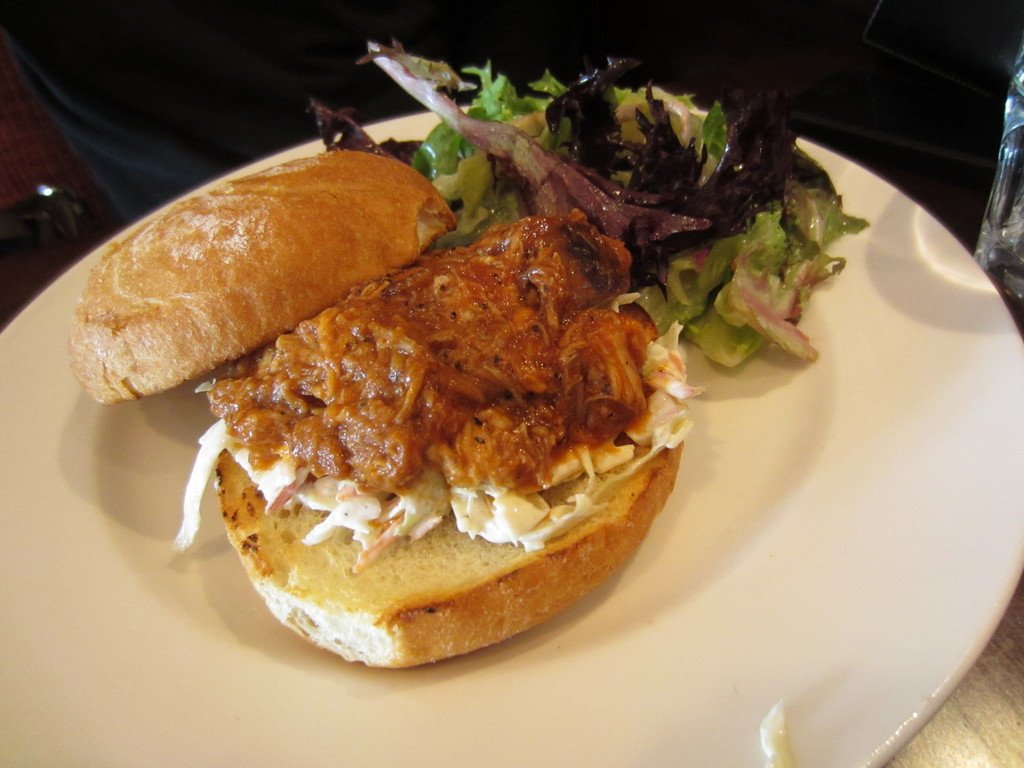 Meta Knight has been on a bit of a 'pulled pork' streak so he ordered the BBQ Pulled Pork Sandwich ($11) which was made with in house smoked pork with bbq apple sauce and granny smith coleslaw.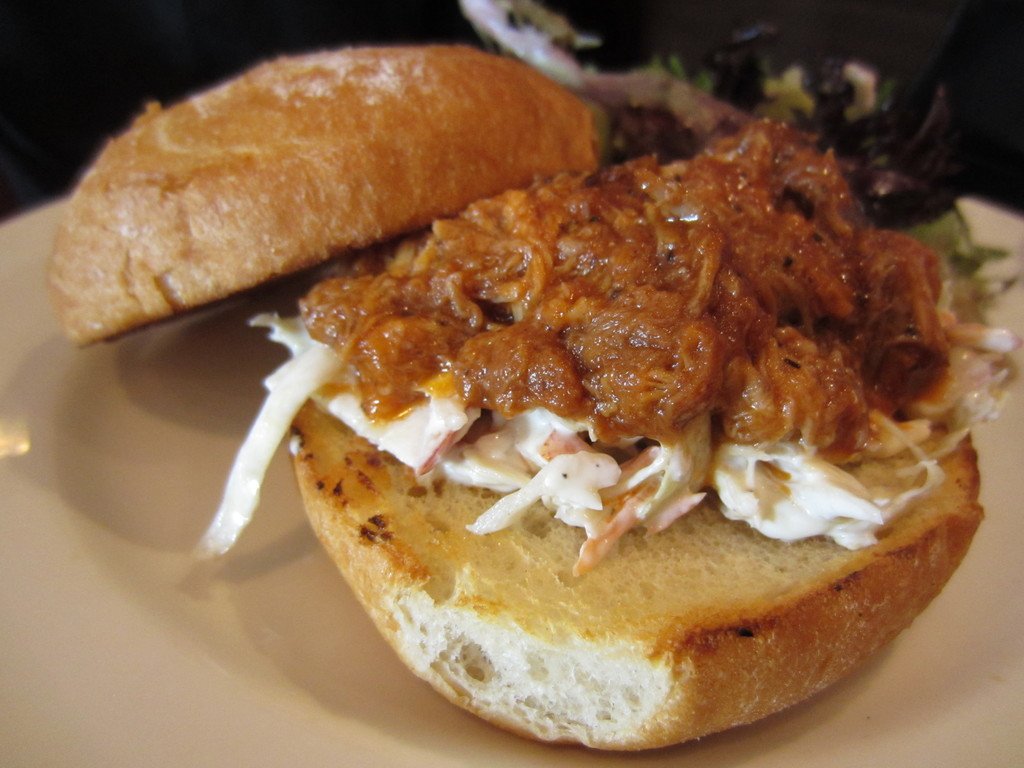 The pulled pork sandwich was absolutely amazing and is definitely a two hander. You would think apple and pork don't mix, but in reality, the tartness of the granny smiths balanced the bold BBQ flavours out beautifully.
I opted for the In House Made Lamb Burger ($11.75) + sub Duck Fat Tater Tots ($1.50). At first we were just going to order tater tots on the side as an appy but the waitress kindly suggested us to sub our fries for them instead because it'll be a lot cheaper. I LOVE when employees do things like that because it makes me feel like they truly care about their customers.
The purpose of frying tater tots in duck fat is to establish a crispier crust and a more savoury flavour. Meta Knight and I couldn't stop poppin' these in our mouths. Too delish. The lamb burger was surprisingly huge and didn't have that gamey lamb taste most people detest. The patty was a little too charred on the outside for my liking but some people might actually enjoy that.
Based on these reasons:
too bad they aren't open on the weekdays or in the evenings
try their chicken and waffles!!
unique menu items at reasonable prices
Service Rating: 4/5
Food Rating: 3.5/5
Price: $$
Happy Eating!