Lucky's Doughnuts – Living in Sugar Heaven.
Lucky's Doughnuts have been on my 'to-visit' list for a really long time now but I never found an occasion to purposely drive 30 minutes for donuts. Luckily, my friends Rae and FW also wanted to give it a try so we came here bright and early for breakfast. Nothing like a sugar high at 10 in the morning.
Lucky's Doughnuts is located inside 49th Parallel Coffee Roasters on the corner of Main and 13th.
The interior has a cool rustic feel with cool wooden finishes. We sat at this large communal table. Communal tables have been the trend lately, hasn't it?
Even if you come with no intention of ordering a donut, it'll be hard to resist this display case full of delicious goodies. Especially since you have to walk pass it to pay at the cashier. They have a Coffee and Donut special in which you get a regular coffee and a regular plain donut for 4 bucks.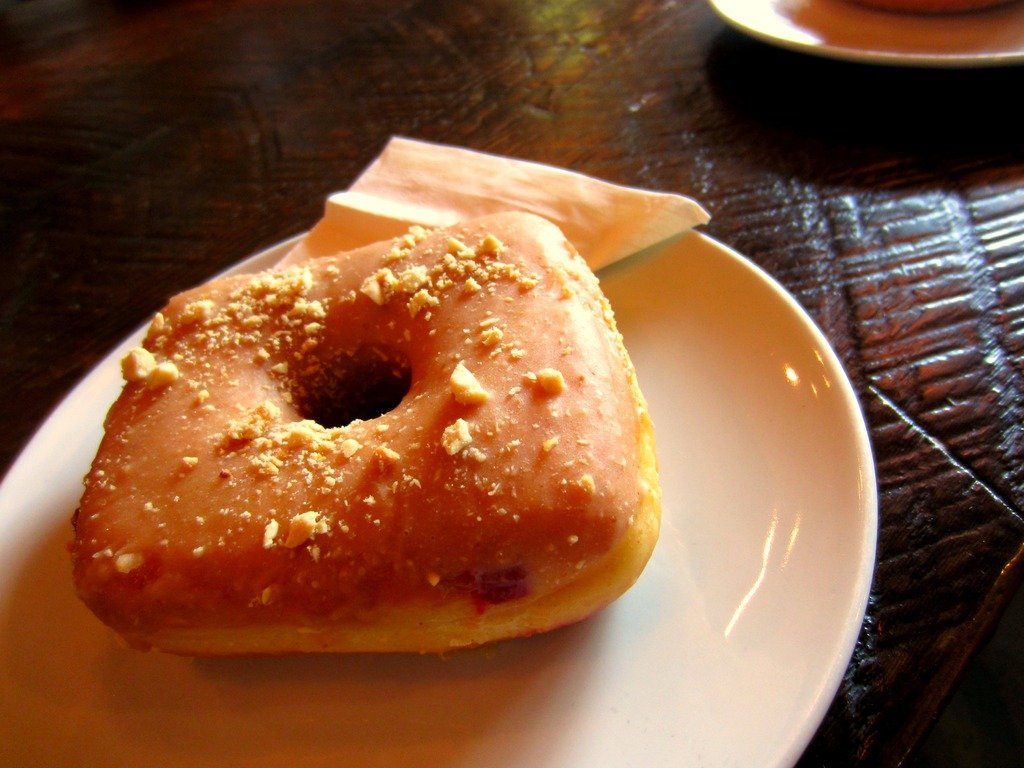 Rae opted for the PB & J Donut ($3.75) which is essentially a peanut butter and jelly sandwich, but in donut form. It is filled with strawberry jam in all four corners and dipped in a peanut butter glaze.
They make all of their donuts from scratch including the filling and it is pretty apparent when you taste it because everything just tastes so…fresh. However, by the end of it, Rae was suffering from a sugar coma.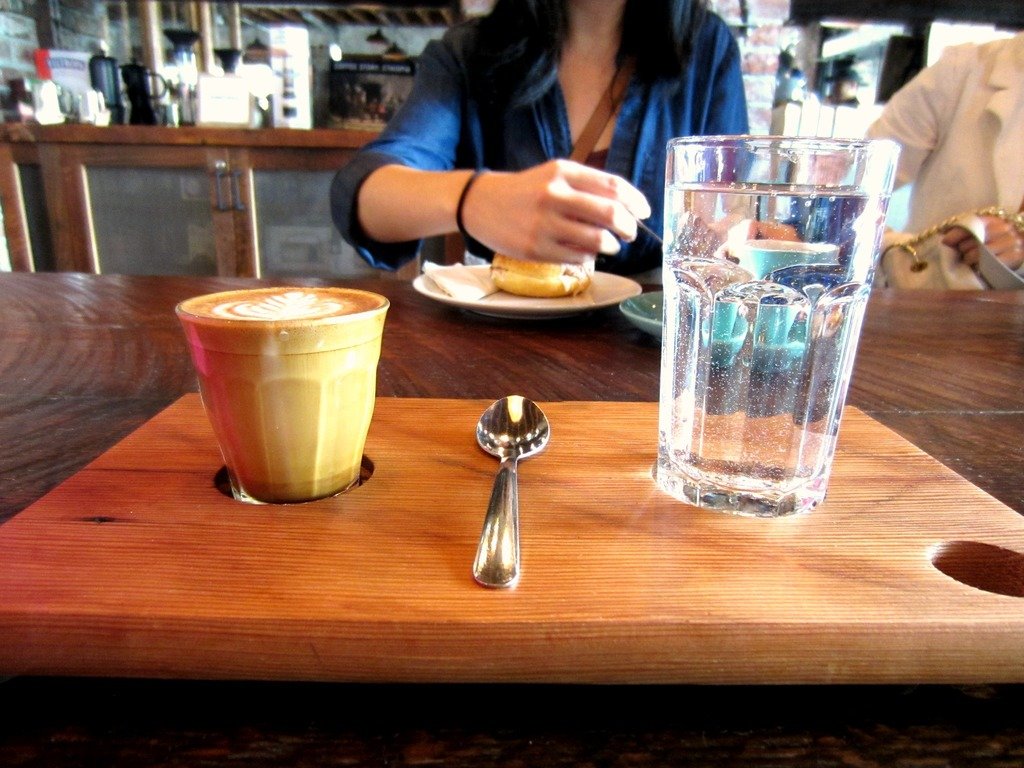 I ordered the Macchiato ($3) and it was definitely not what I expected. Either I got the wrong drink (the barista did call out 'Espresso Macchiato' instead of just 'Macchiato') or I am just oblivious to the world of coffee. Anyways, the espresso macchiato was strong but very drinkable. Highly recommended for an energy boost.
Once I saw this, I could not NOT have it. Introducing… the Creme Brulee Donut ($3.75).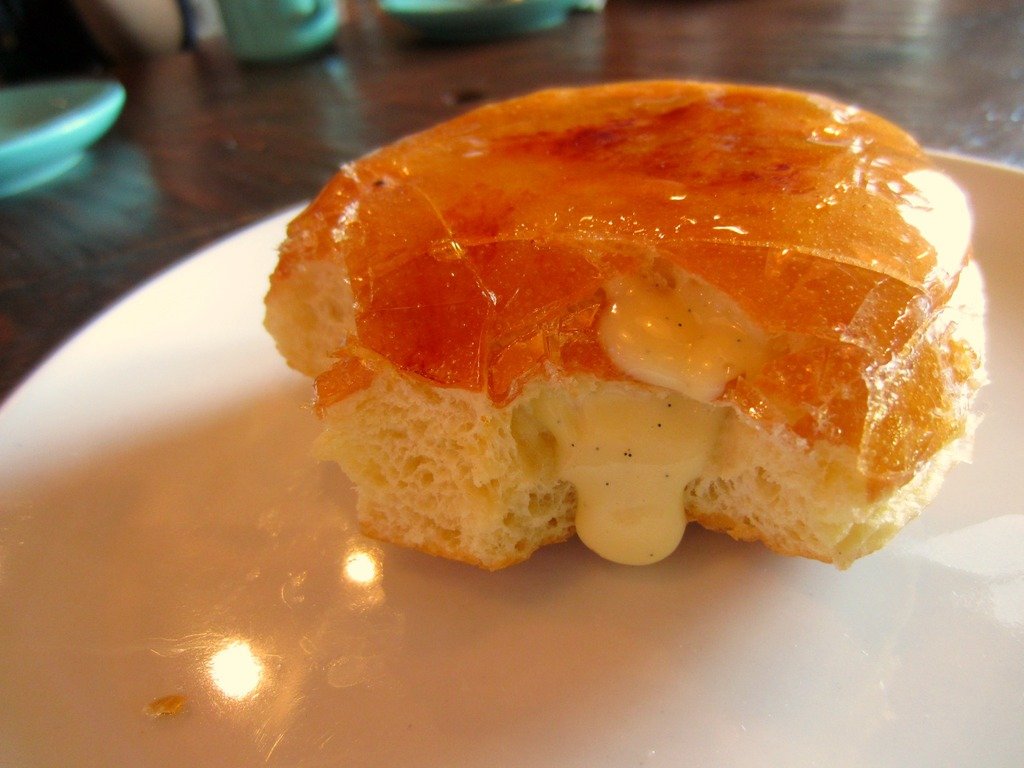 It is a yeast based donut jam packed (and I'm not kidding) with creamy vanilla bean custard. They crust the top of the donut with sugar and then torch it to achieve a creme brulee effect. If you like creme brulee, you HAVE to get this donut. Trust me. Eating the caramelized sugar top made me so incredibly happy that I didn't even care about the sugar induced food coma it put me in.
FW ordered yet another dessert inspired donut, Tiramisu ($3.75). It is filled with a coffee cream and topped with what I believe to be mascarpone cheese glaze and cocoa powder. It tasted pretty much like a Tiramisu but with no detectable hint of liquor.
Based on these reasons:
these donuts are truly gourmet. Can't compare to Timmy Ho's donuts
pretty price for what they are
great place to chill or have coffee with friends
Service Rating: 3.5/5
Food Rating: 4/5
Price: $
Happy Eating!