Yuu Japanese Tapas- Best Chicken Katsu Curry On Rice
I've written about Yuu Japanese Tapas
once before
, way back in 2011 when it first opened and I said their chicken katsu curry was really good. I stand by it because I have yet to find another place in Vancouver that provides the same quality dish for the same price.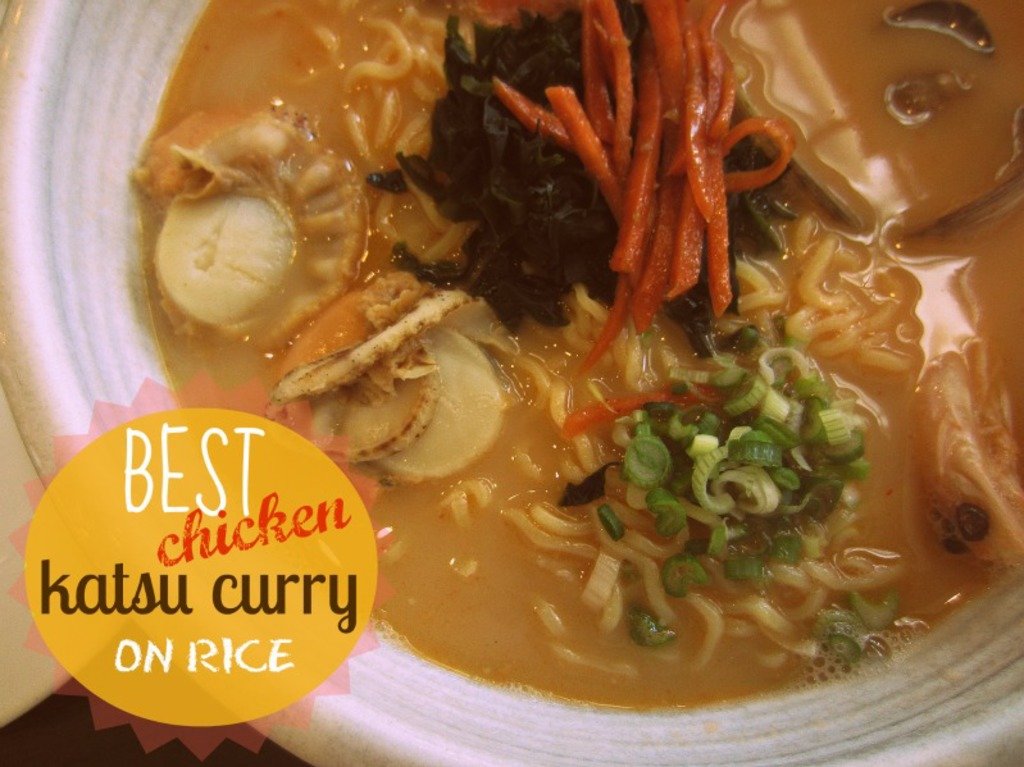 Because Meta Knight, me, and my friends all get pretty much the same thing every time we come, it took a long time before I had enough pictures and variety to make a post.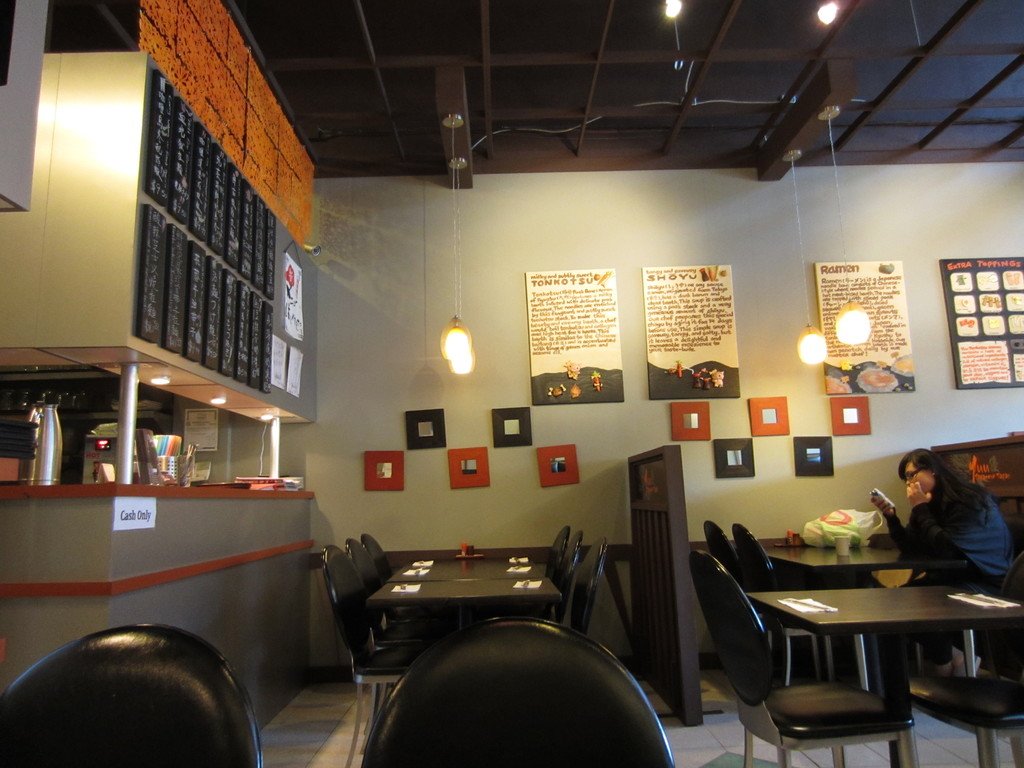 The interior.
I heard their Yuu's Poutine is actually pretty good. It is basically a Japanese style poutine which sounds intriguing enough for me to order it next time if someone wanted to share with me.
Though I've never ordered any of their special drinks, I love looking at the drink menu because it sounds pretty cool.
The famous Curry Chicken Cutlet Rice ($8.99). Looks so simple yet it is one of the most satisfying and hearty meals you can have on a cold rainy day.
It comes with a side salad consisting of mixed greens, cherry tomatoes, cucumber, corn, and a light vinaigrette.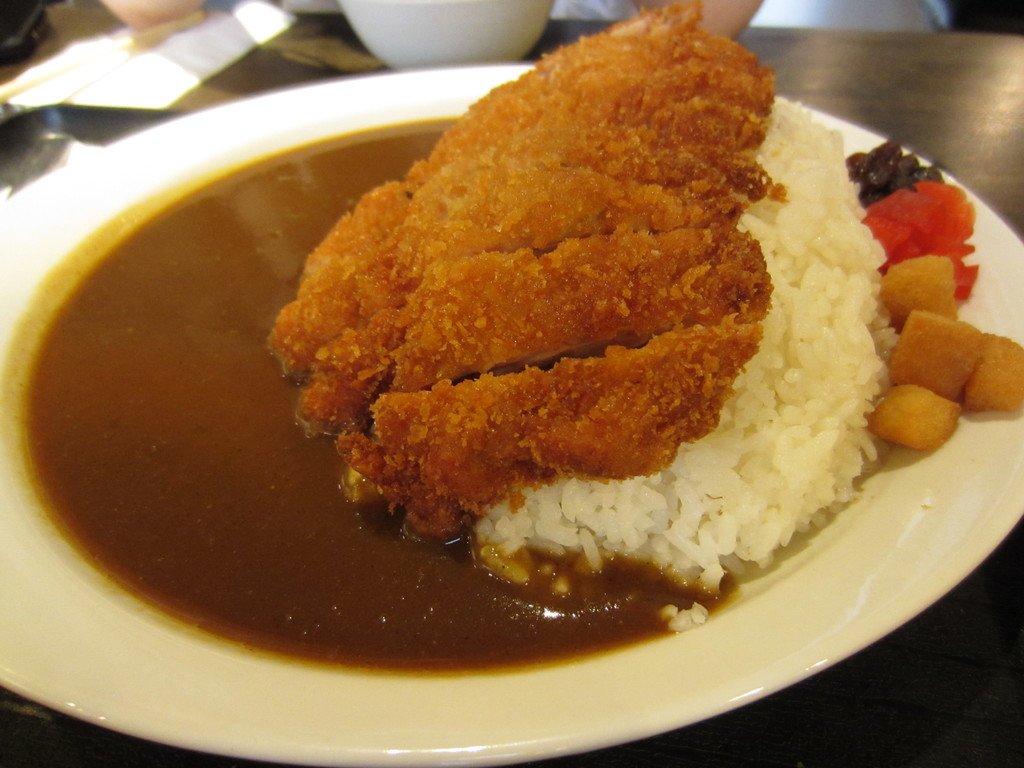 You will always think they gave you too much sauce but will end up eating every last bit of it because it tastes THAT good with the rice. The chicken cutlet is consistently crispy, juicy, and freshly fried every time I order it.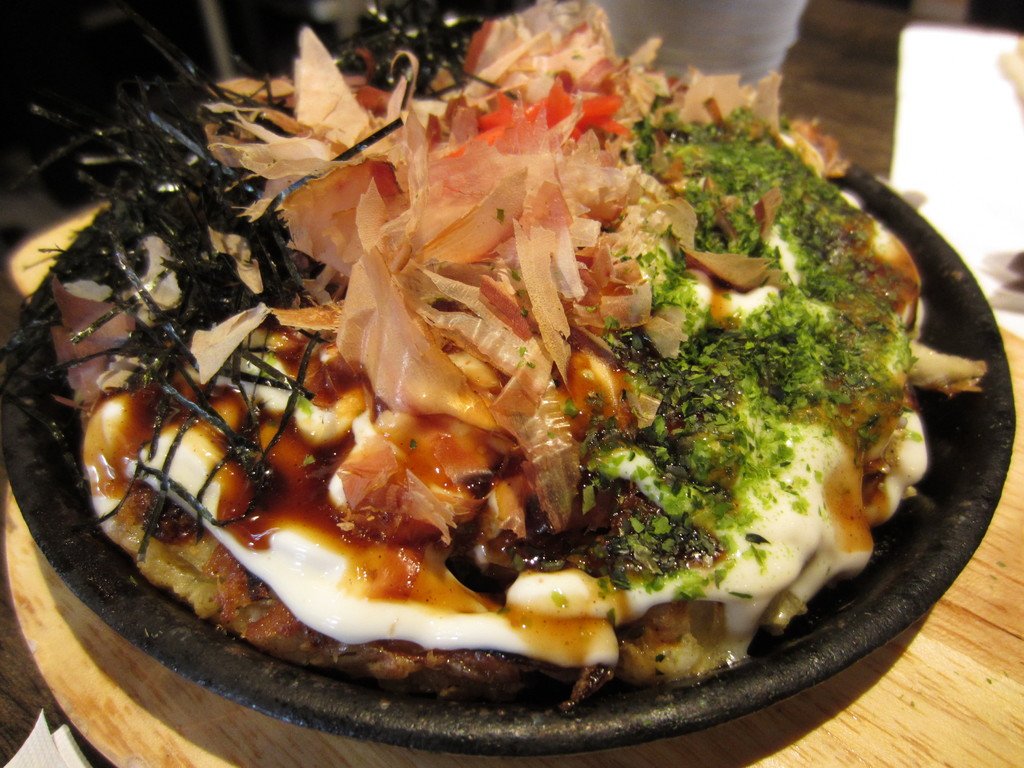 Once, I shared a Homemdae Japanese Style Pancake ($5.99) aka 'Okonomiyaki' with Trixie and we both thought that while it was tasty, it was too much on the oily side for us to enjoy more than one piece each. It tastes good though, don't get me wrong, so it is a good appy to get if you aren't hungry enough for a full meal.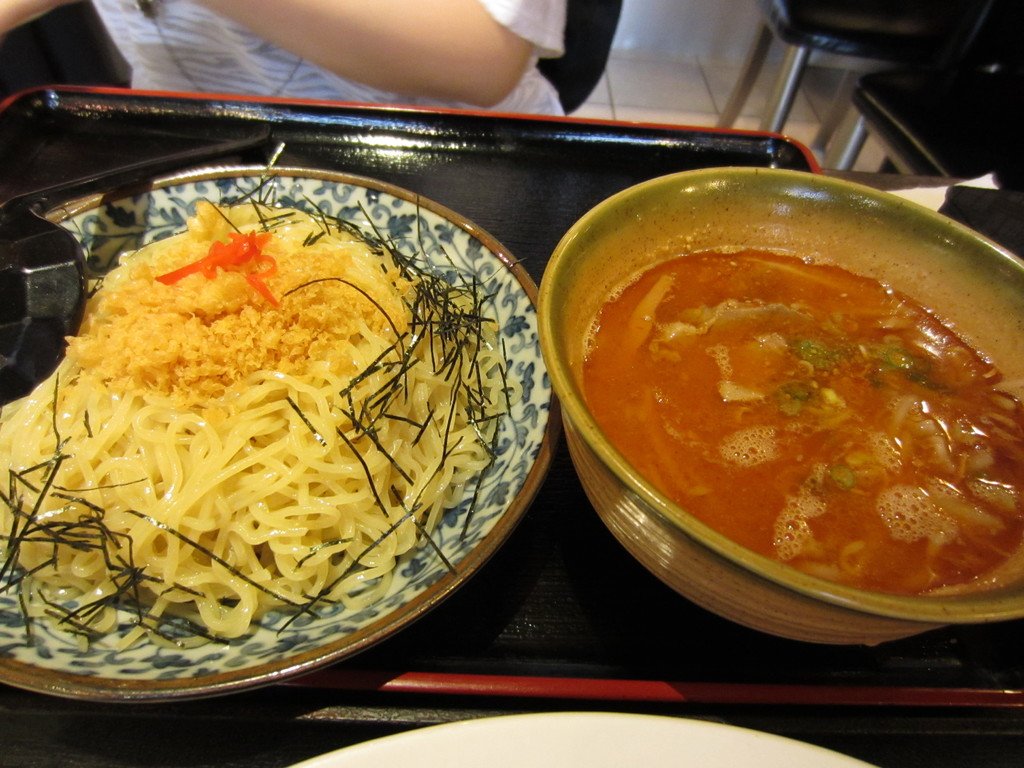 Tsukemen Ramen is a style of ramen which require the noodles to be served separately and then dipped into a thickened tonkotsu broth right before consumption. The one here at Yuu is called Traditional Japanese Ramen in Dipping House Sauce ($9.50).
The incredibly rich tonkotsu broth has amazing flavour but will probably kill you if you try to drink it like regular ramen broth. But when dipped with ramen and slurped… it tastes divine.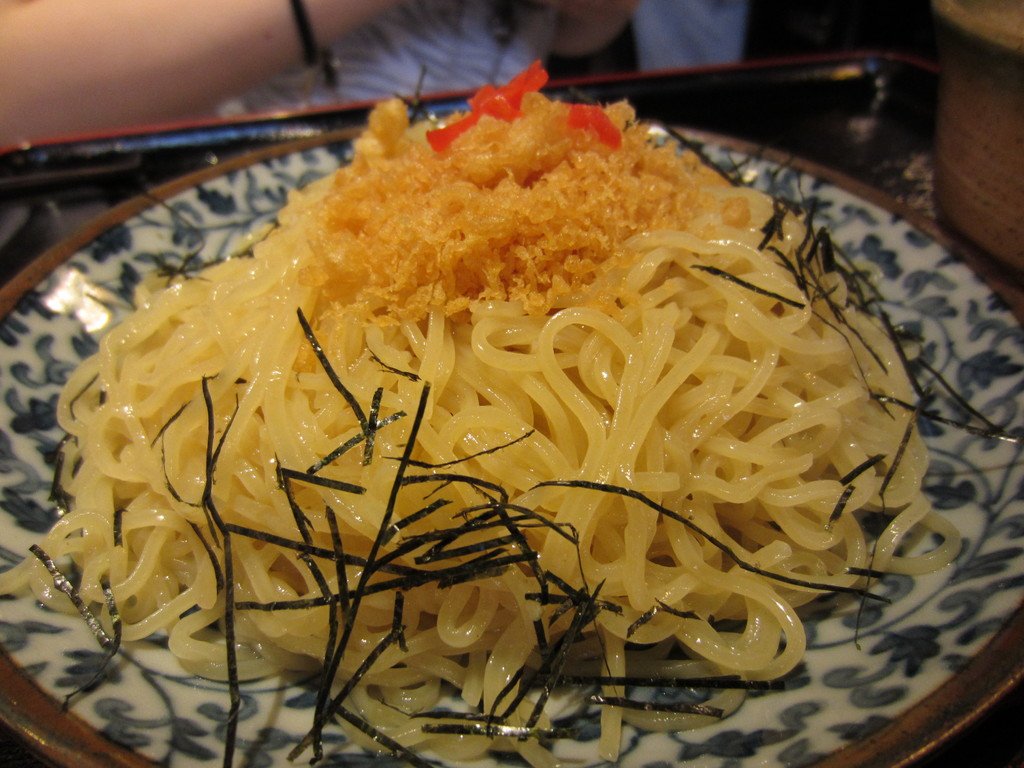 The ramen noodles were cooked to a perfect al dente with a slightly chewy texture.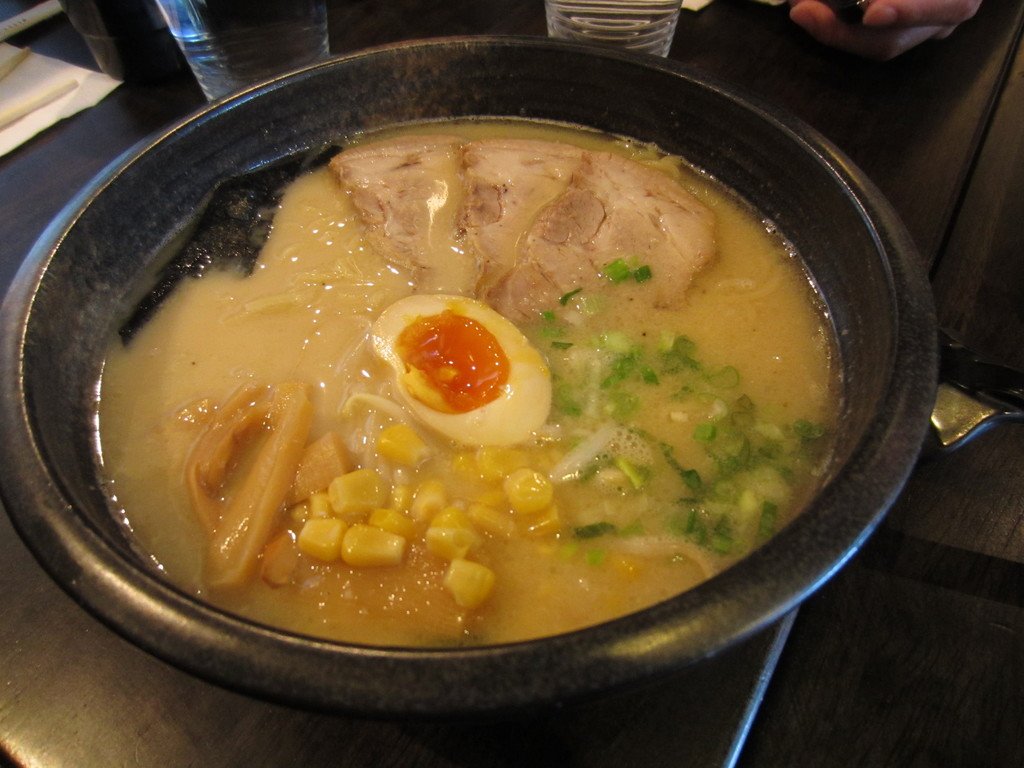 Their Ramen in Special Pork Bone (Tonkotsu) Soup Base ($8.99) was surprisingly done very well. I could tell the broth was simmered for many long hours to get the rich milky pork bone taste.
On another occasion, I chose the Ramen with Deep Fried Chicken Cutlet ($9.50). It was simple enough. A bowl of ramen, and a chicken cutlet on the side. The quantity is pretty substantial for less than 10 bucks so I would come back whenever I'm famished for this.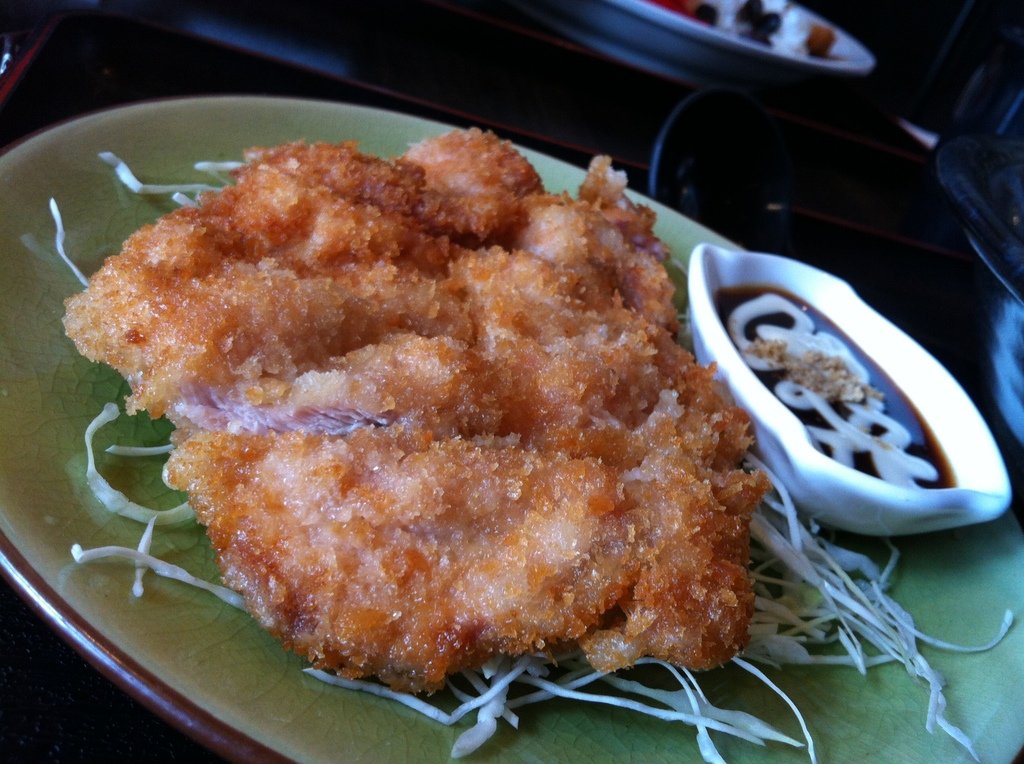 The panko breading was crispy as always and though the dip consisting of (I believe) okonomiyaki sauce, mayo and sesame seeds were good, it wasn't really needed as the chicken tasted great on its own.
I didn't feel particularly thirsty after so I don't think they used a lot of MSG to make this. Thumbs up.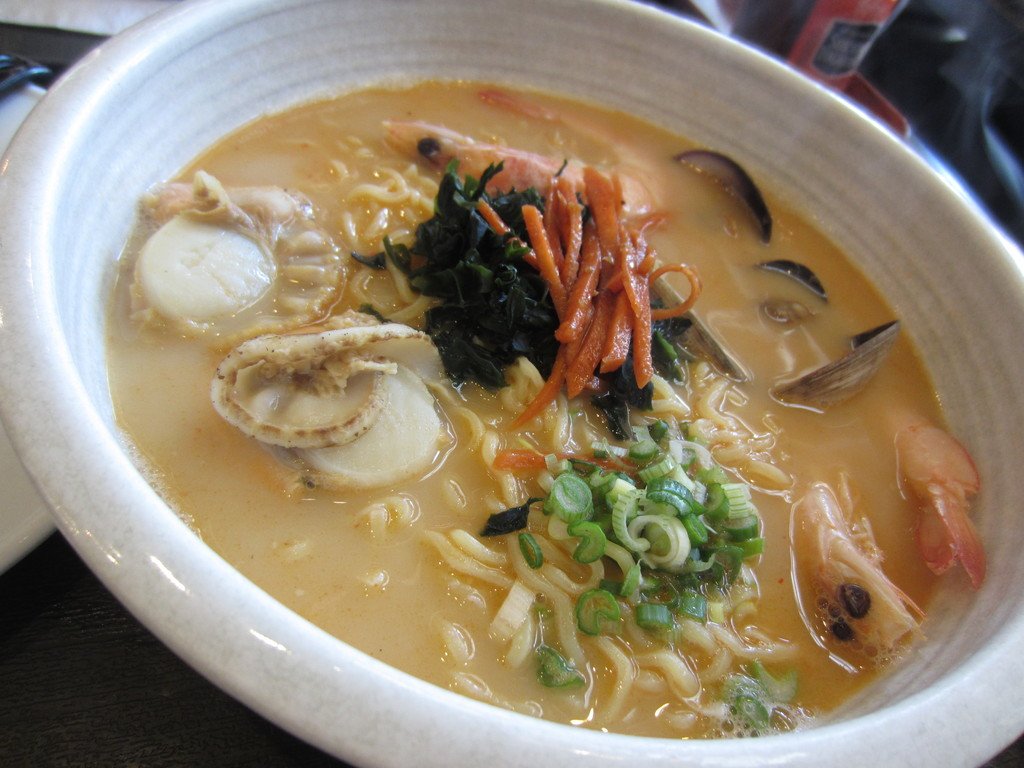 This Kimchi Seafood with Jumbo Scallop Ramen and Tomato Tonkotsu Broth ($11.99) was suppose to be a seasonal item but it's been on the menu for a while now so I think it has became a permanent addition to the menu. If you're wondering why it doesn't look fiery red or spicy, thats because I asked them to hold off on the kimchi so this was completely spicy free! Perfect for non-spicy lovers.
Overall, Yuu Japanese Tapas is a pretty consistent and chill place to hang with friends over a nice warm meal. Their prices won't rob your wallet by any means so even if you're frugal or trying to save up, you can still enjoy a nice large bowl of ramen here.
Service Rating: 3/5
Food Rating: 4/5
Price: $-$$
Overall Rating: 4/5
Happy Eating!


courtesy of http://susanyuen.wordpress.com/2010/04/26/chicken-katsu-bento-past-and-present-75/