New Asia Deli Restaurant- Pho Warms Up the Soul.
For a restaurant focusing on pho and Vietnamse cuisine, I have always wondered why they're called 'New Asia Deli Restaurant' because the name really gives nothing for customers to go on. The only reason I stumbled upon this place was because they plastered their menus on the window and I happened to take a look.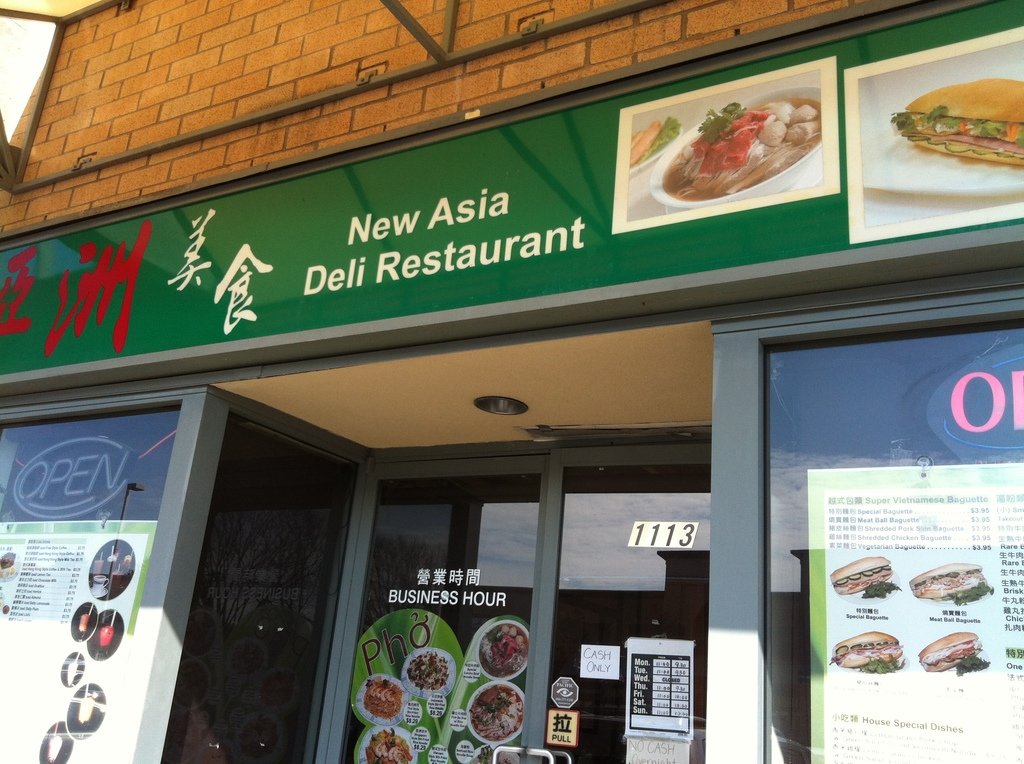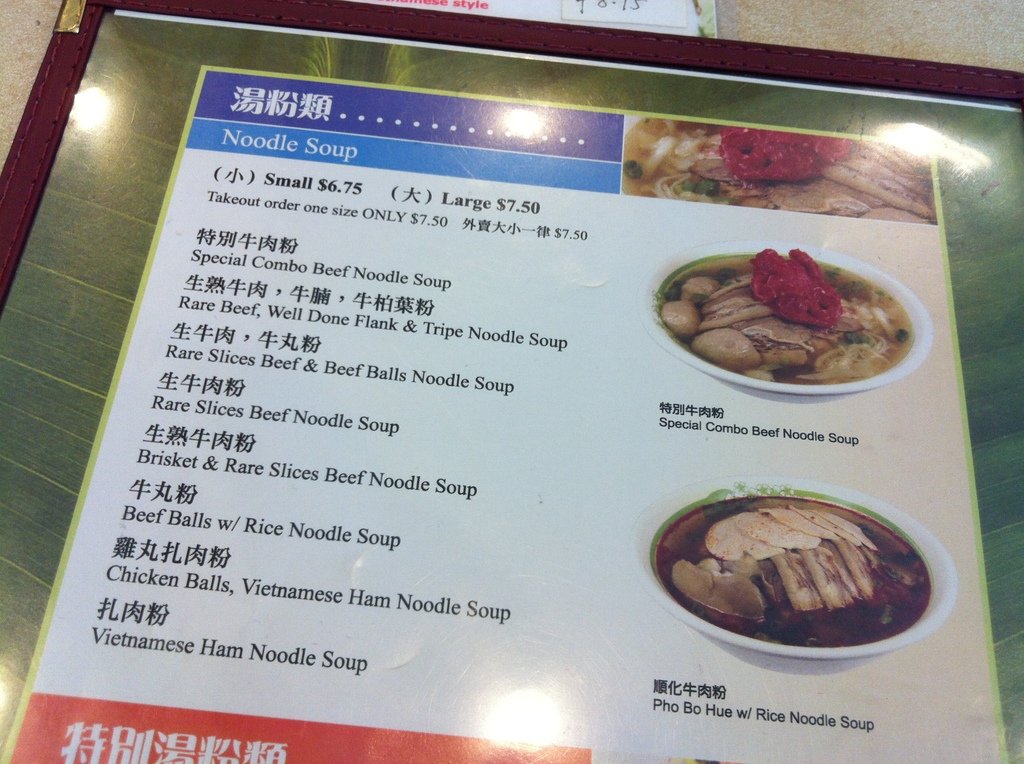 They have a pretty limited menu for pho items but the prices are very reasonable and I normally just get the one with everything in it so I don't mind.
Rae recommended the banh mis here because she said they were inexpensive and pretty good. Judging by the price, I knew it wasn't going to be the best banh mi I've ever had, but if it satisifies the sandwich craving, why not get it from here?
I almost didn't order the Vietnamese Iced Coffee because knowing the restaurant was not authentically Vietnamese, I didn't want to be disappointed. However, it was actually pretty good and was done the traditional way, by letting it drip from the small metal French filter into a pool of condensed milk.
The result is a delicious glass of rich strong coffee. Perfect for a pick me up in the afternoon.
We started off with the Deep Fried Chicken Wings and while it was pretty good, I most likely will not get it again. The coating was crispy but lacked the crunch from Wu Fung chicken wings. And it sadly also lacked the bursting juiciness that I like.
The Special Baguette comprises of multiple 'mystery meats', pickled veggies, and cilantro sandwiched between two pieces of toasted french baguette. It lacked the depth and flavour that DD Mau's banh mis have but it is overall a decent sandwich. I will probably get one whenever I'm around the area and want a quick snack.
The Special Combo Beef Noodle Soup ($7.50) actually surprised me in that the portion size was huge and the beef slices were extremely tender. I also subconsiously drank most of the soup so it must have been pretty darn tasty.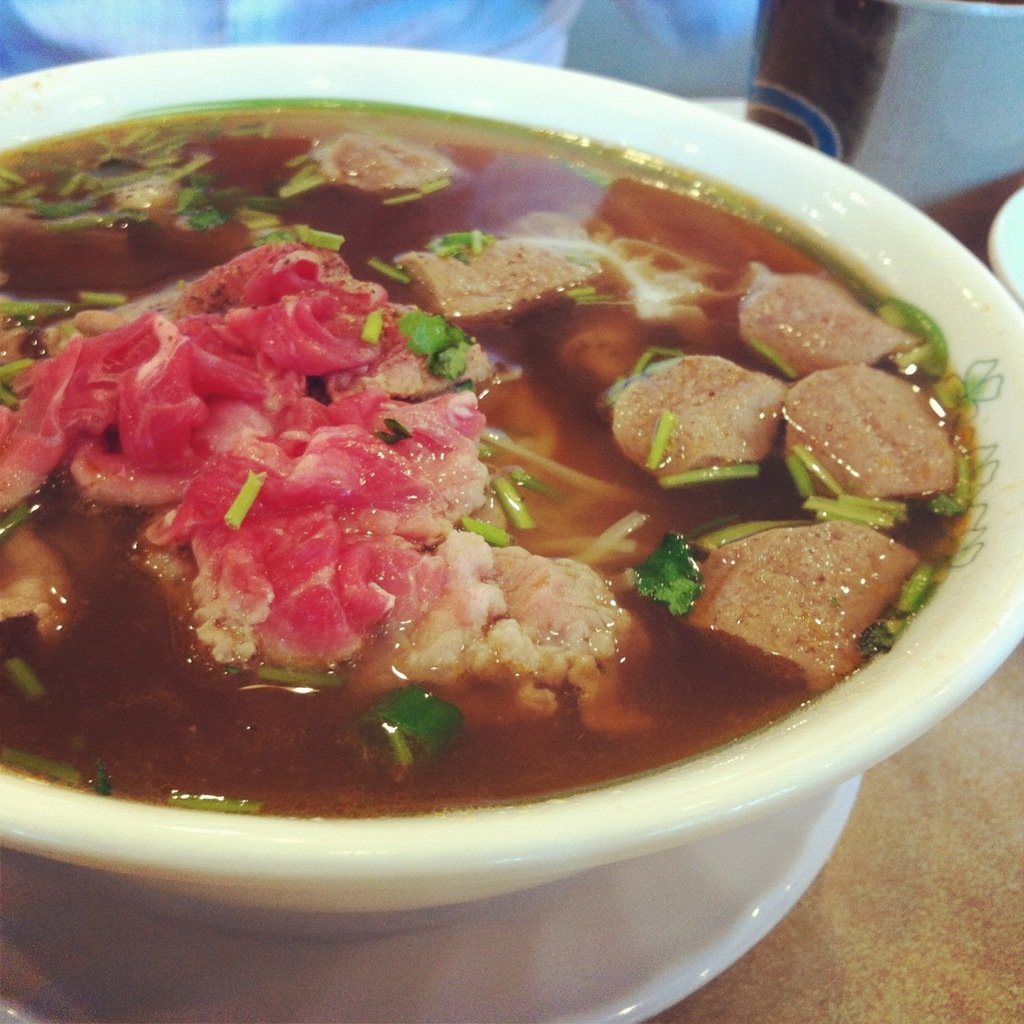 I also didn't get any thirsty symptoms from MSG overload so that was really nice!
All in all, I'd say New Asia Deli Restaurant is a pretty solid place for pho and banh mis. I noticed a lot of people on Urbanspoon saying how despicable the service was but I honestly found it average and not worse than any other Asian restaurants. Granted, I did speak in Cantonese with the owner so I could've been treated a bit better than someone who only spoke English. I wish that wasn't the case but I wouldn't be surprised if it is.
Service Rating: 2.5/5
Food Rating: 3/5
Price: $
Overall Rating: 3/5
Happy Eating!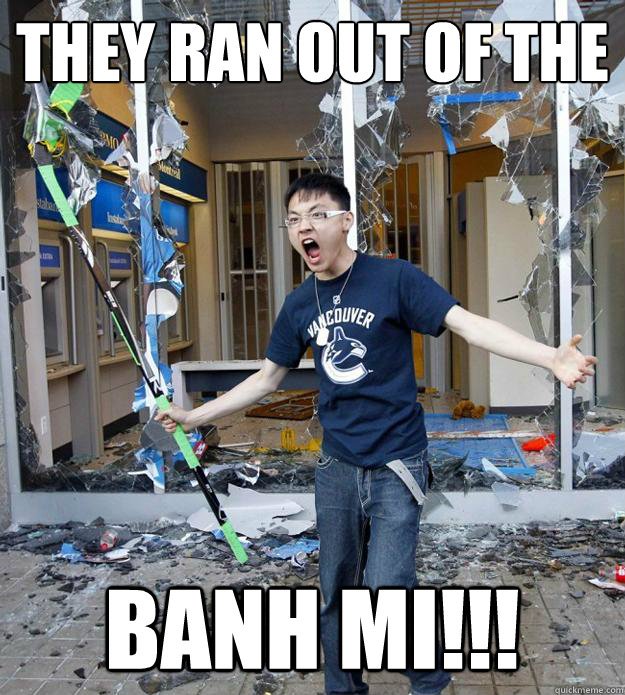 courtesy of http://www.quickmeme.com/meme/361i4z/