Maria's Taverna (Kits) – Can't Go Wrong With Melty Goat Cheese
I don't frequent Greek restaurants in Vancouver because I tend to find them quite pricey for average food. Since I discovered Stephos, I have been even more reluctant to eat at any other Greek restaurant just because their prices are so cheap!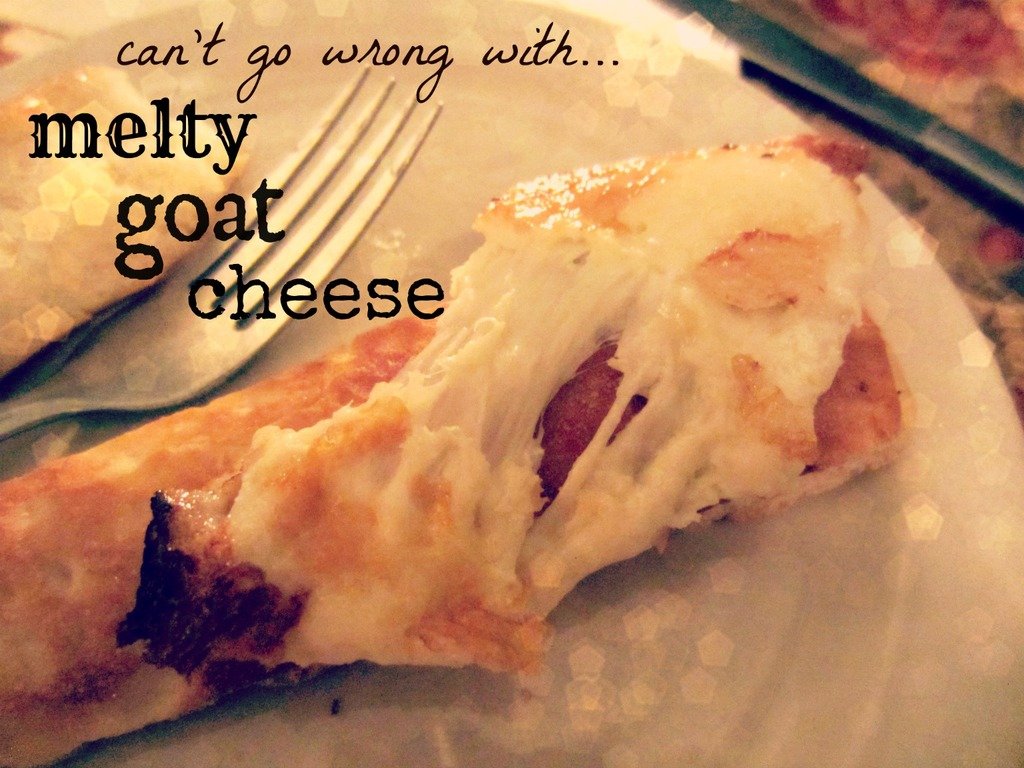 After a meeting, we all decided to go to Maria's Taverna in Kits for a friend's birthday dinner.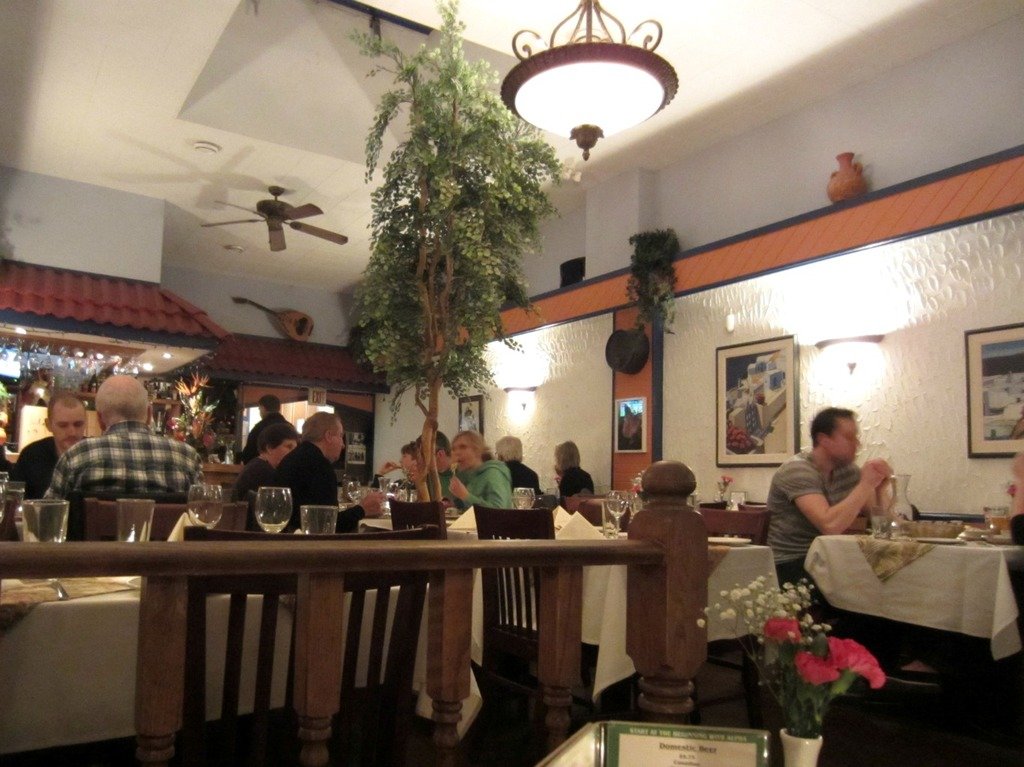 I noticed a lot of their clientele were older and probably people who live around the Kits area.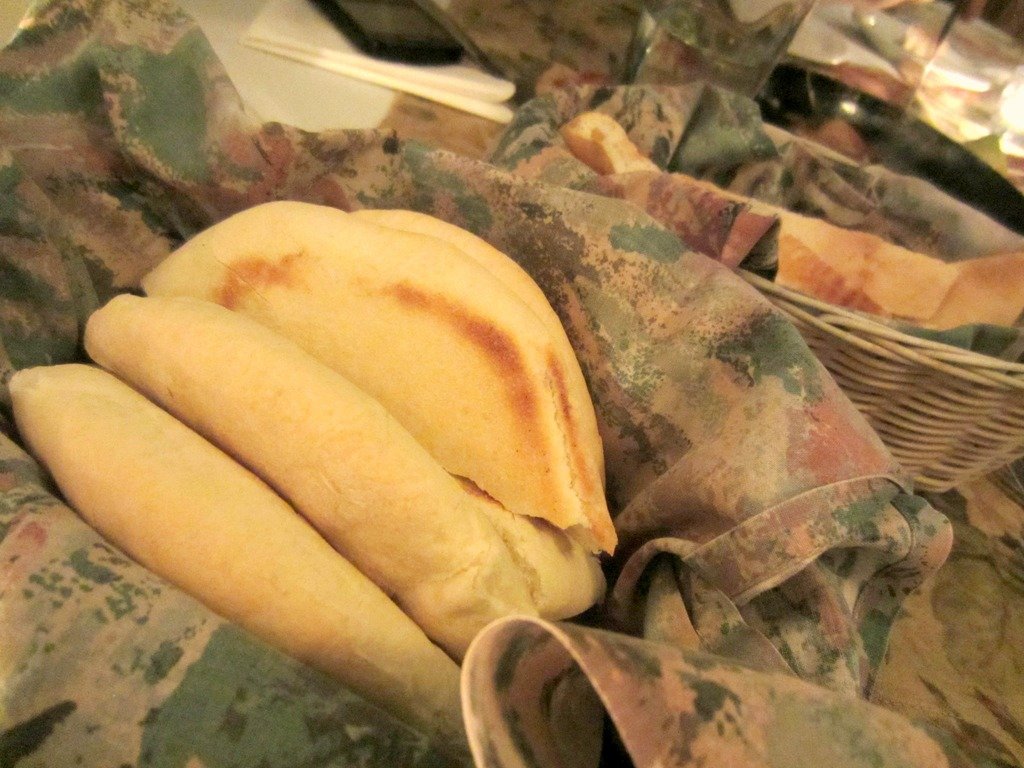 The Pita Bread is complimentary and endless but to have Tzatsiki with it will cost you an extra $5.95.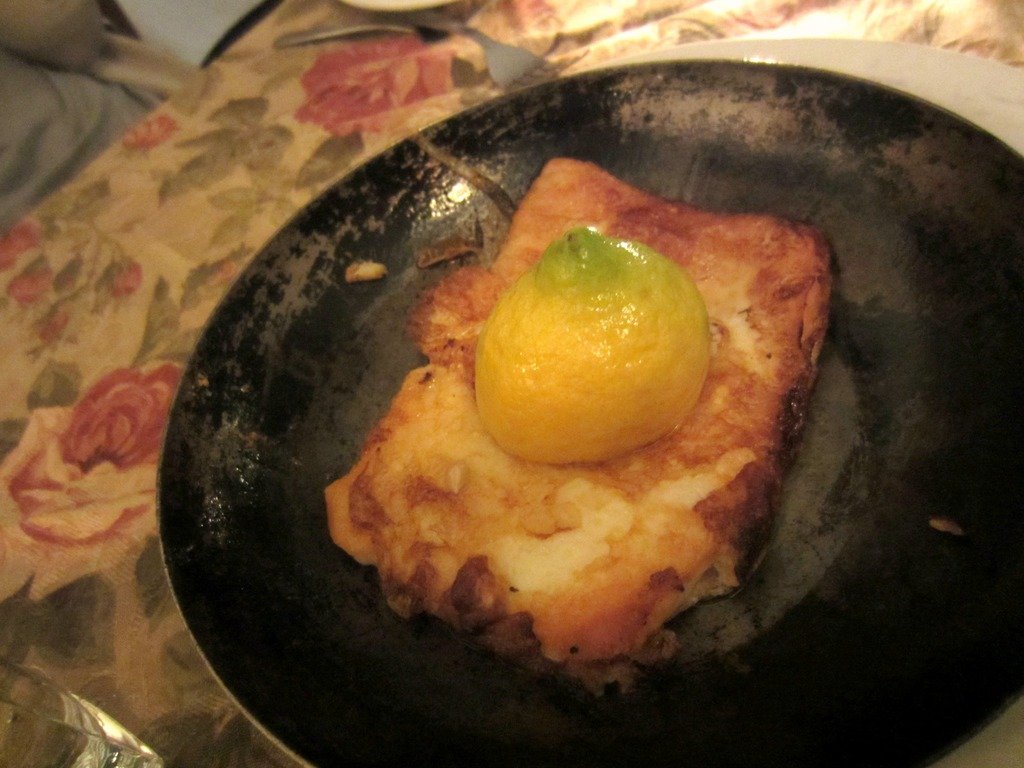 Saganki ($7.95) is pretty much pan fried goat cheese. It comes sizzling on a hot skillet and the waitress will squeeze lemon on it for some extra acidity and flavour.
If you are not worried about your waistline, get this because it tastes marvelous. I can never get enough of ooey gooey cheese on bread.
I chose the charbroiled version of Kalamari called Kalamari Skara ($16.95) which comes with greek salad, two potato wedges, tzatziki, rice pilaf, and a few pieces of grilled squid. It looks a little underwhelming for 17 bucks doesn't it?
Though it tasted quite delicious, I would have preferred to have been served the tentacles along with the squid heads because that's my favourite part. Also judging from the burnt ashy taste I got from most of the squid, they should probably clean their grill a little bit more.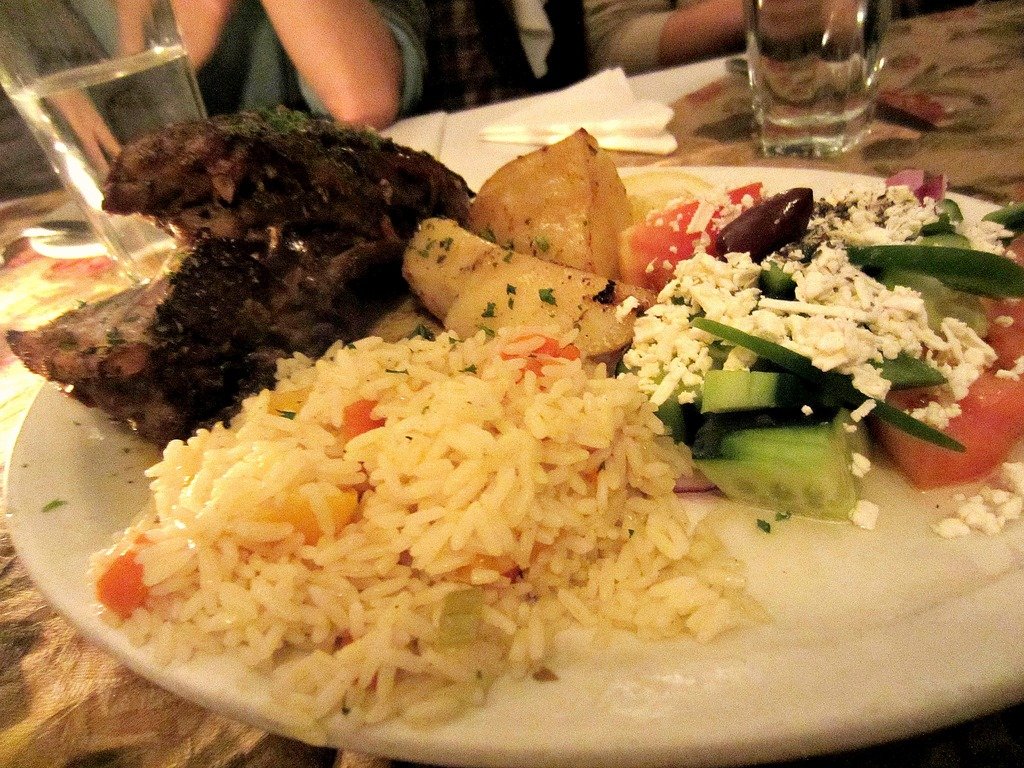 Kleftiko ($18.95) was a highly recommended dish which most of the people at my table ordered. The giant hunk of meat is the roasted shoulder of lamb and from the sample I got to try, the meat was melt in your mouth tender. It was so tender a knife was not even needed to cut through it.
The Kalamari Dinner ($16.95) is the same thing as mine except the squid was fried. Also, they received tentacles!! Jealous…
Anyways, Maria's Taverna is a solid Greek establishment if you are ever in the mood for melty goat cheese or tzatziki on pita.
Service Rating: 3/5
Food Rating: 3.5/5
Price: $$$ ($20-30)
Happy Eating!
<– photogenic goat