Top 10 Cheap Eats Under $10
If you read my recent 'Top 5 Cheap Eats Under $5' post, you probably know that I am into all things cheap food. That is, cheap food without sacrificing quality. I have no need for fancy, decorated-in-edible-gold type of stuff. I just enjoy good old quality food that makes no compromises for anything.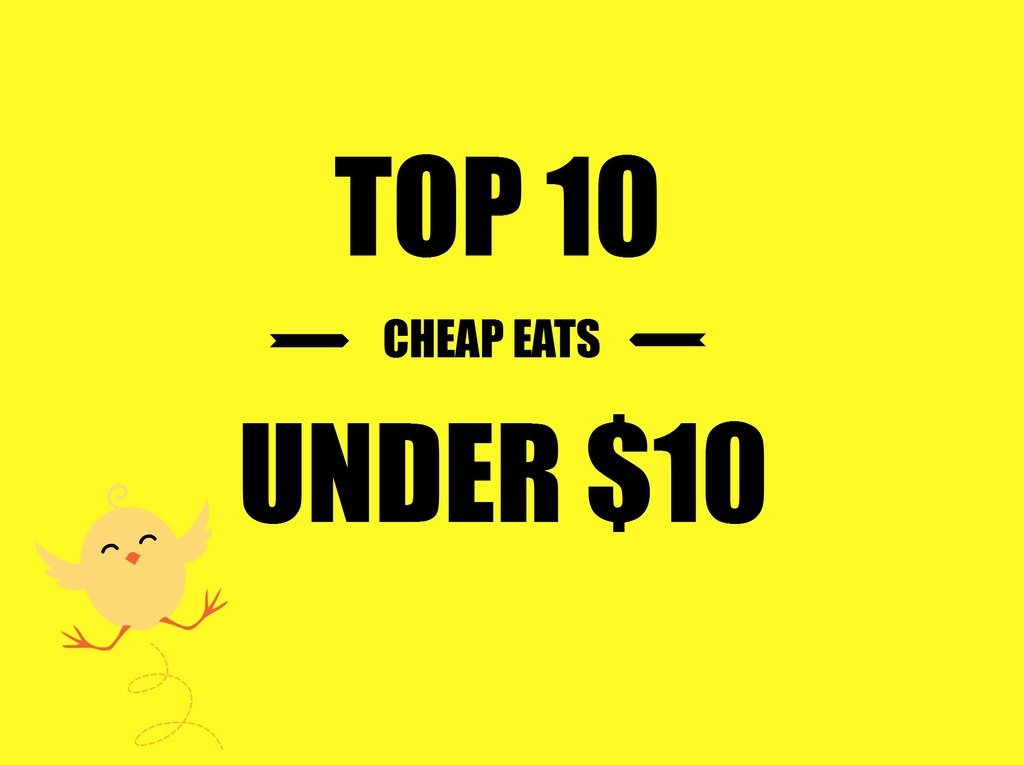 Fortunately for us, food under 10 bucks is not hard to find in Vancouver. However, the trick is to weed the good from the bad. And the exceptional from the good. Here are my Top 10 places to go to for cheap food under $10 in Vancouver.
10. Meat and Bread – Meat. Meet Bread.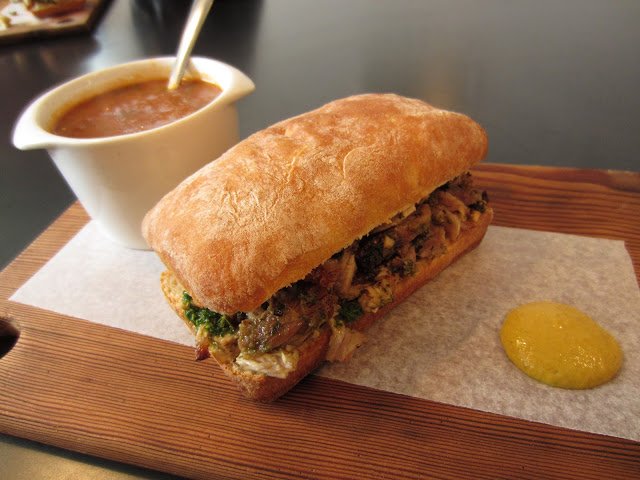 Meat and Bread's porchetta sandwich ($8.00) has been all the rave during the past two years and it is much deserved. Crispy crackling, succulent pork, and salsa verde, all sandwiched between two fluffy pieces of bread. Add a bowl of their daily soup and you can't get any better than that on a cold afternoon.

9. DD Mau– Get Your Mau On!

My number 9 pick is yet another sandwich place that serves up good food under 10 bucks. This time, it is a fusion banh mi that takes the cake with its lemongrass chicken or crispy pork nestled between fresh baguette and killer pickled veggies and aoili.
8. Jimoco Cafe & Pasta– My LOVE of Korean Style Pasta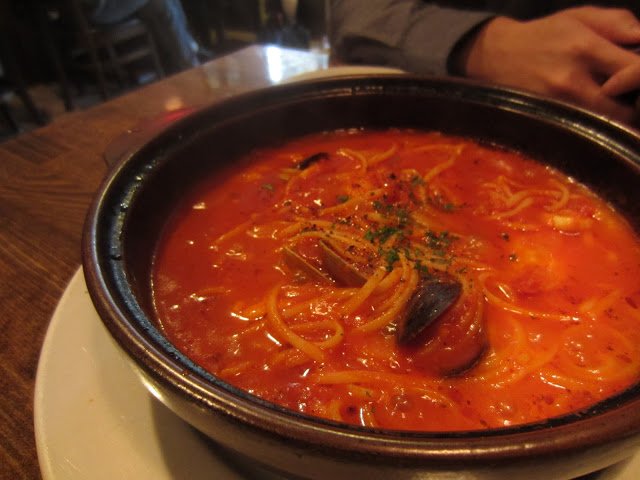 Jimoco is located in Coquitlam so it might be a bit of a drive for some people. However, their pastas (and prices!) are definitely worth the drive. They always have a 2-for-1 deal which is great since each pasta is about $16. All in all, your bill will only come up to about $10 with tax and tips!
7. Vivacity Restaurant– Empress Buns and Fish Maw w/Shrimp!
In my opinion, this restaurant serves up one of the better dim sums in Richmond and their prices are always affordable. Their Empress Buns are the must order item here (try to get them fresh out of the oven!) and they only cost about four bucks for three.
6. Pig On The Street– The Joy of Delicious Double Smoked Bacon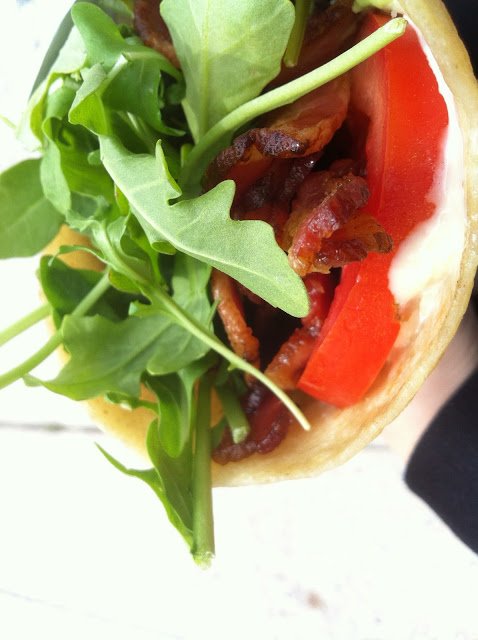 Double Smoked Thick Bacon, Homemade Flatbread, and Bacon & Maple Mayo. Enough Said.
5. Nero Belgian Waffle– I Can Eat Their Waffles All Day

Their Bresillenne Liege Waffle ($8.90) is to die for and makes a delicious tea time or late night snack. They also serve brussel waffles (lighter in texture) for people who want a lighter snack so this little Belgian Waffle place surely has something for everyone.
4. Chez Meme– You Gotta Check This Place Out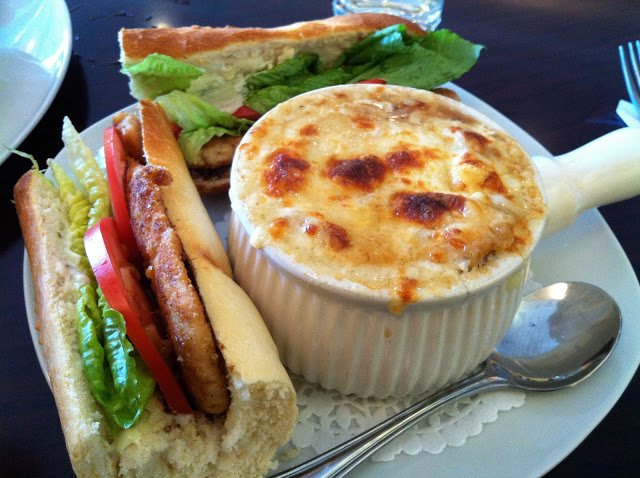 I love this place but it is hard to describe just how wonderful this little french bistro is and what they have to offer. You just have to come and try it out for yourself. This Schnitzel baguette was only $8.75 but I upgraded to their famous french onion soup for three dollars. Word of advice. Upgrade to the french onion soup or else you might regret it.
3. Jethros Fine Grub– That's Some Tasty Grub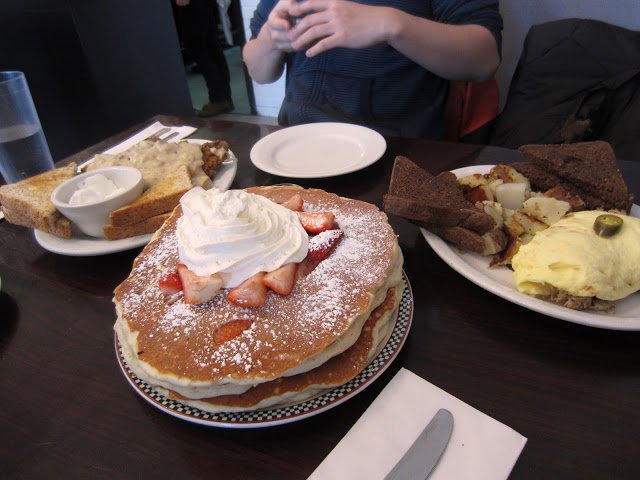 If you watch Tripe D (Diners, Drive-Ins, and Dives) on the Food Network, you will probably know of this awesome eclectic place in Vancouver. They serve everything from alligator nuggets to ginormous pancakes for roughly 10 bucks! The Strawberries and Cream Pancakes that you see here were 10 bucks even. Delish.
2. Kintaro Ramen– Cheese All The Way!

Where else can you go besides Kintaro to get a bowl of piping hot cheese ramen for under 10 bucks?! I always enter hungry and leave happy. My food baby is my witness.
1. Gyo-O- All Time Favourite! Visit 1, Visit 2, Visit 3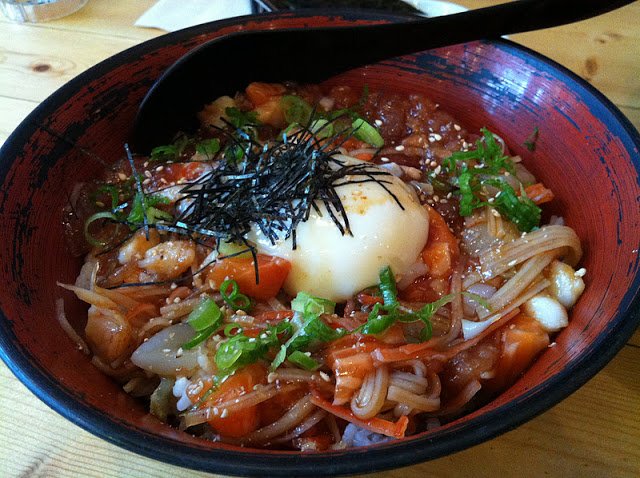 Oh Gyo-O… I love you so. I have been slowly trying to work through their menu and it never ceases to amaze me how fresh their seafood is. I have never been disappointed with any of their offerings and their prices are BEYOND reasonable for the quality of food you get. The only thing to remember is, they are cash only.
Honorable Mention: Earl of Sandwich (Las Vegas)- Move Aside Subway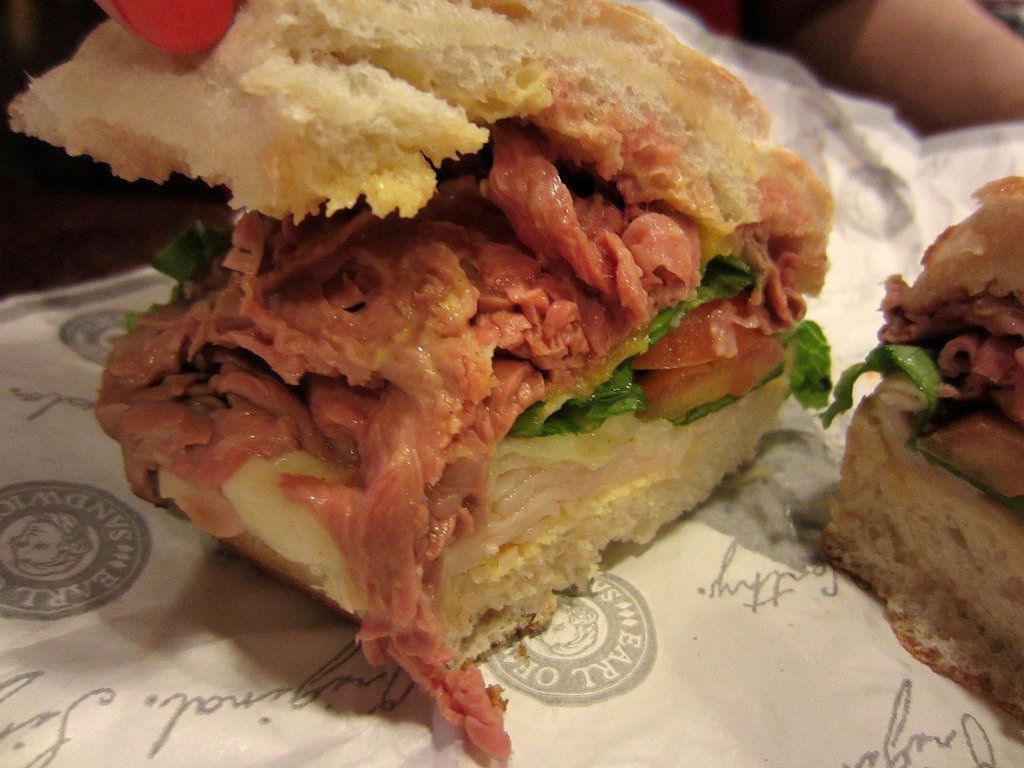 Earl of Sandwich is just an honorable mention because it is located in Las Vegas and isn't readily available to everyone unless you are going there for vacation. However, if you do end up going to Vegas, make sure you check this place out because it is the BEST. SANDWICH. PLACE. EVER.
Happy (Cheap) Eating!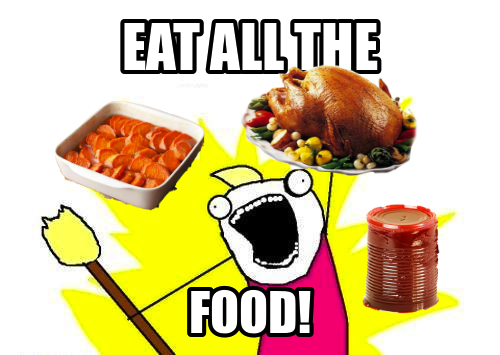 courtesy of http://imgfave.com/search/happy%20thanksgiving