The One Cafe- It's King Crab Season!!
Everybody ready? King crab season is finally back again! Many men face the dangerous waters every year so they can capture these luxurious prickly creatures for us to enjoy. 😀 Lets make those fishermen (?) proud and eat as many as we can!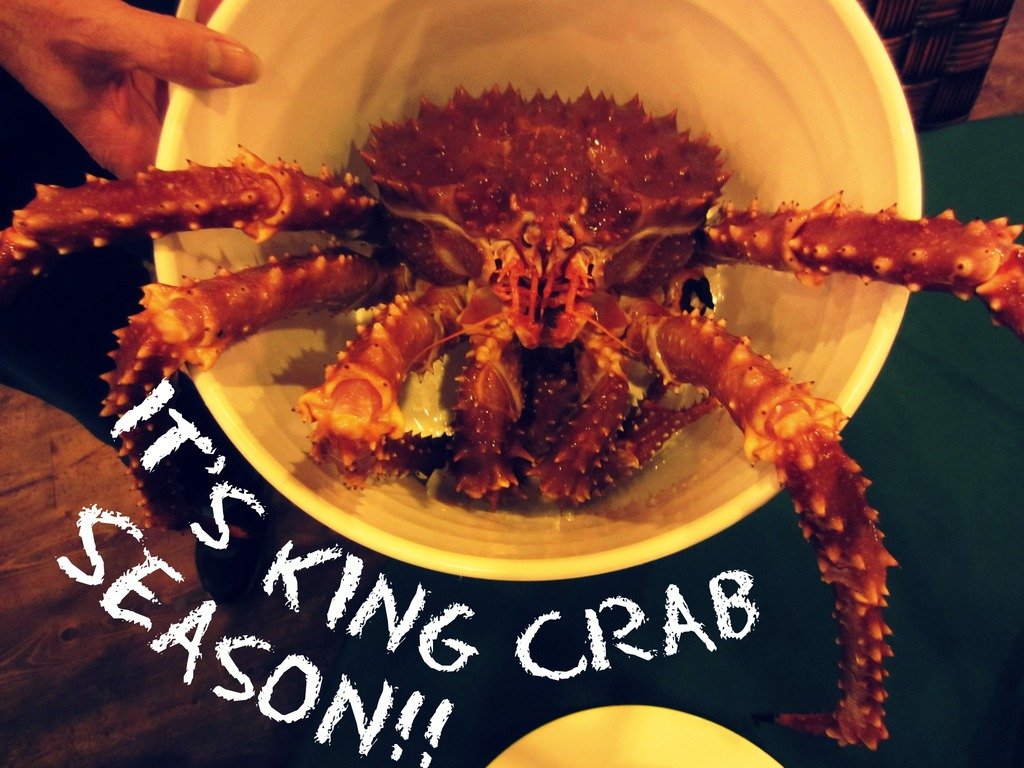 Pretty much all Chinese restaurants are serving king crab now but it is good to inquire about the prices before you walk in as they can vary up to $5/ pound. When you factor a 10 pound king crab into the mix, it can cost you an extra $50 if you're not careful.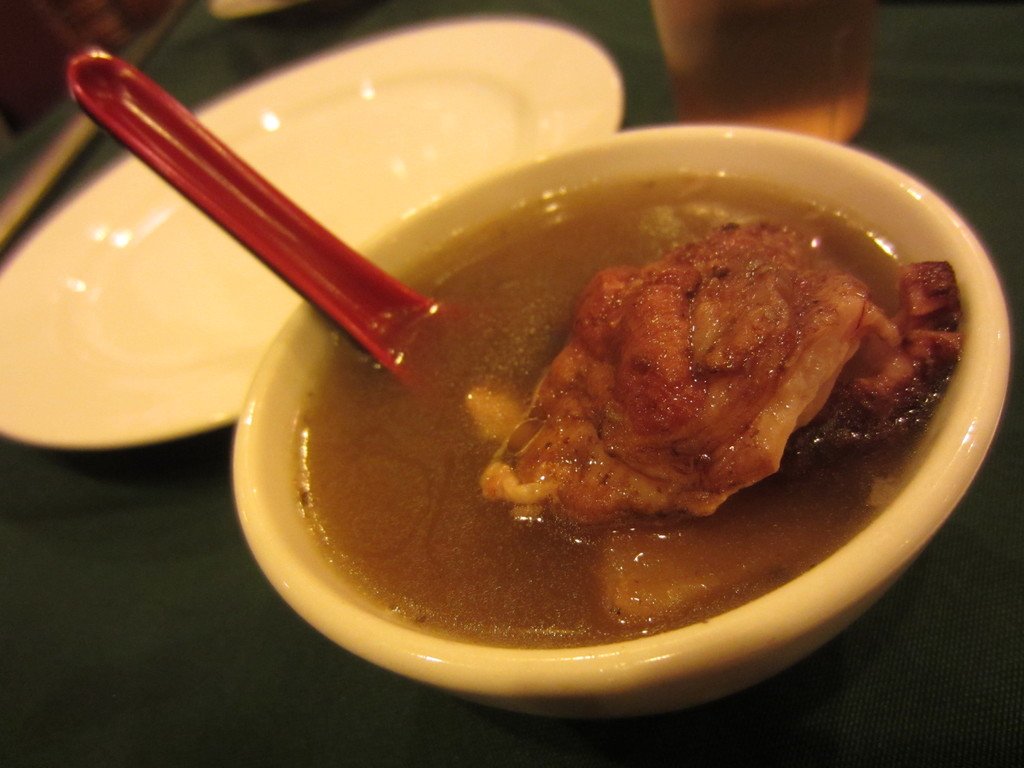 We chose to have king crab at The One Cafe which is a peculiar location since it does not specialize in seafood but Hong Kong diner style dinners. However, we are loyal customers here and trusted them so we gave them a try. We started off with a Chinese Style Soup. To be honest, I don't know what it is called in English.
Le king crab is split into multiple dishes and can be prepared in many different ways. We chose to have the body deep fried with garlic chips, green onion, and fresh garlic.
This is the simpliest, yet most delicious way of preparing the legs of king crab. Just steamed in its natural juices with ample amounts of fresh garlic and green onion. Only through this method can you really taste the natural oceany flavours of the crab.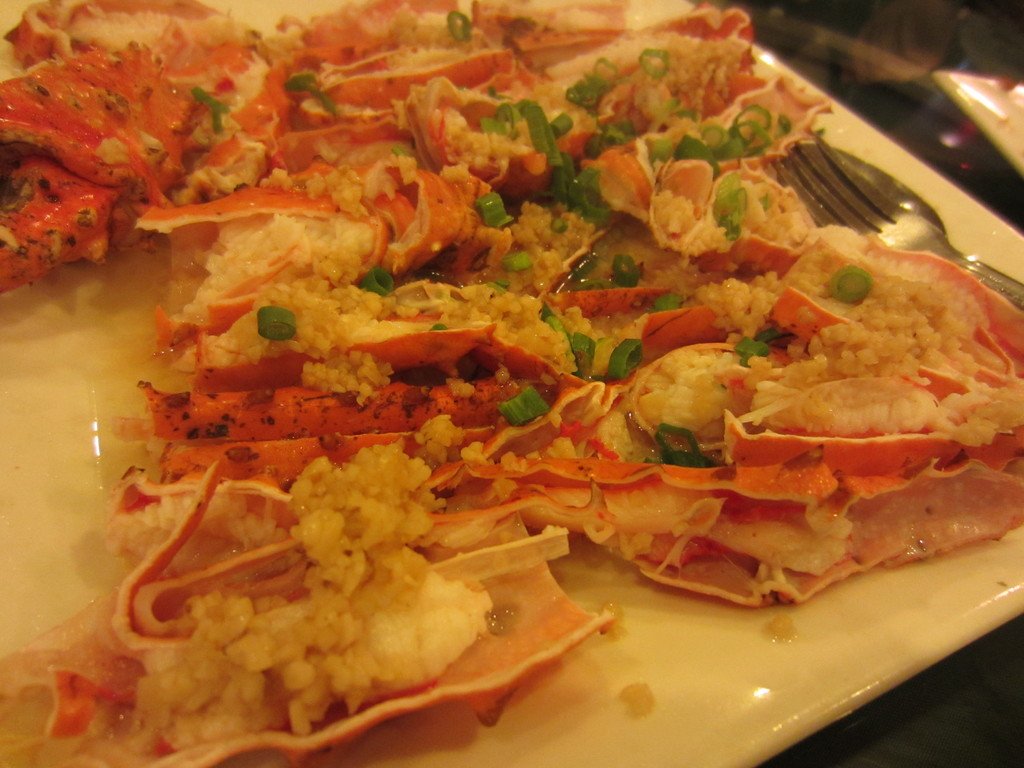 The chef will do all the work for you so the only thing you really need to do is pry the meat into your mouth with a fork. Easy eh?
A simple way of knowing whether the meat was cooked perfectly is to see if the whole chunk of meat comes off in one piece. If it is, then the chef knew what he/she was doing.
Our king crab was roughly 6-7 pounds and cost $18 per pound. It was the perfect amount of crab for 5 people to enjoy.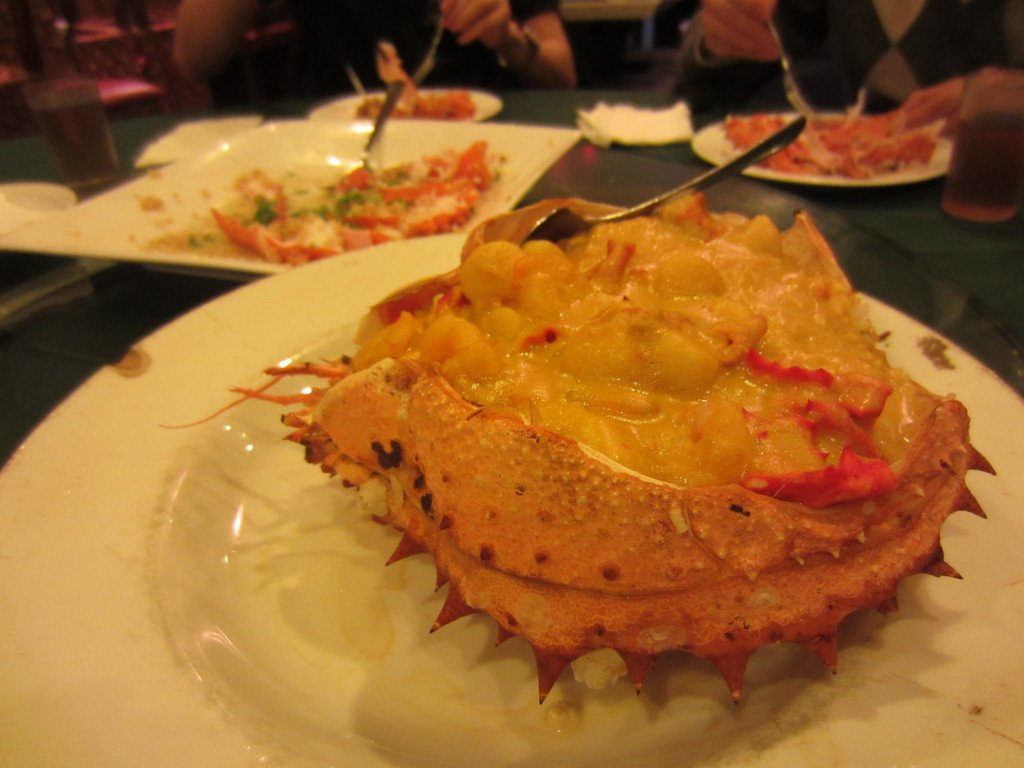 Another reason why we chose The One Cafe for king crab is because they offer Portuguese Sauce on Fried Rice in King Crab Shell.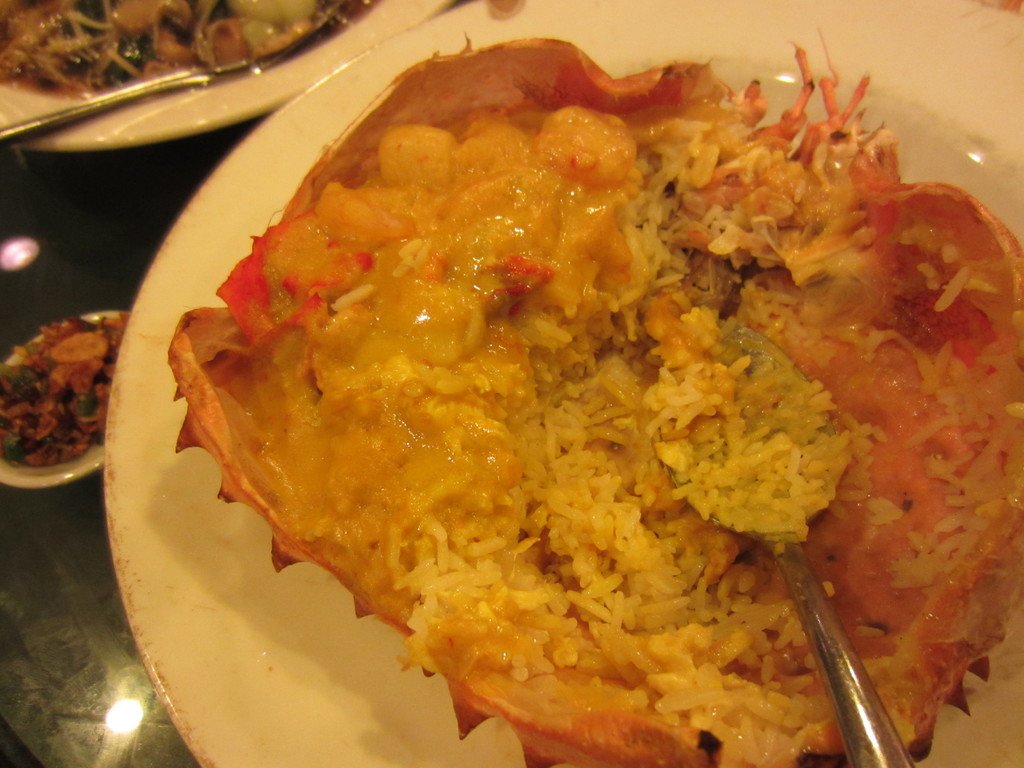 This is honestly more of a novelty item but who can resist when it looks that darn awesome?! The taste was wonderfully flavourful and delicious. I wonder if eating it out of its head made it more delicious…o.O
Just to inject some veggies and nutrients back into our diet, they served us a plate of boy choy and assorted mushrooms.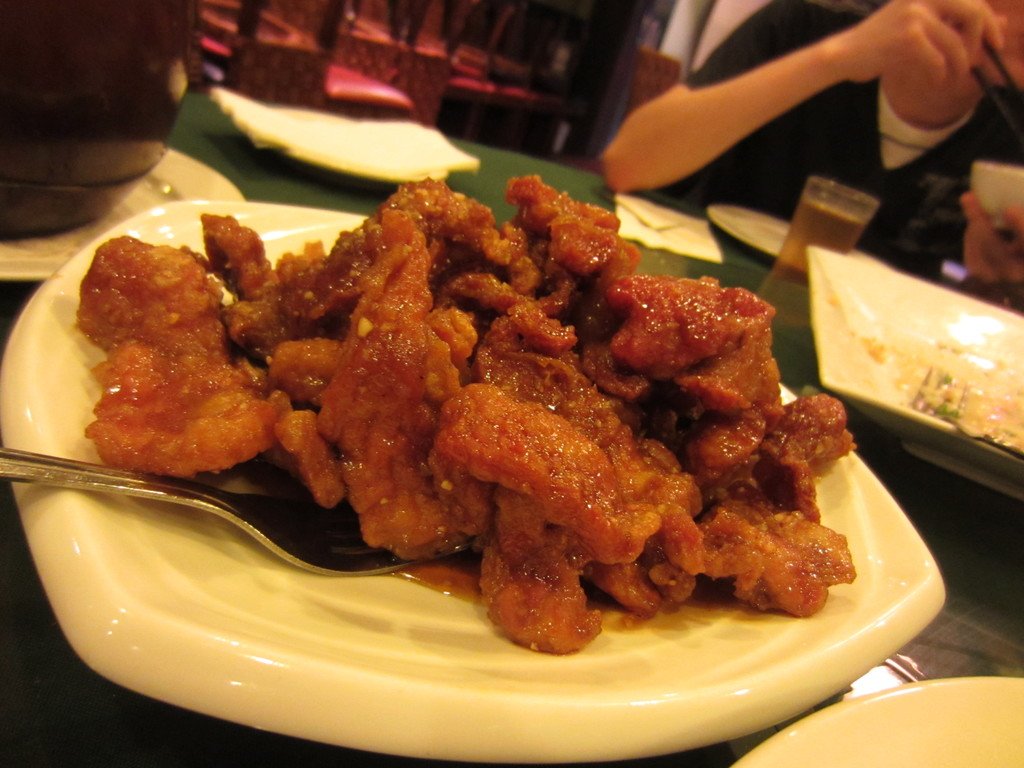 The Honey Garlic Pork Chops were not bad but by this point we were already in a food coma. We took it home but eventually threw some of it away because it didn't taste very good the day after.
I don't know if this sounds gross to you or not but most Asian restaurants usually reserve the juices that were left over from the steamed king crab dish in the beginning and use that to make a noodle dish. The noodles (E-Fu noodles, to be exact) soak up all of the delicious sauce and therefore taste like king crab when you eat it! Its true when people say Asians don't like to waste a thing!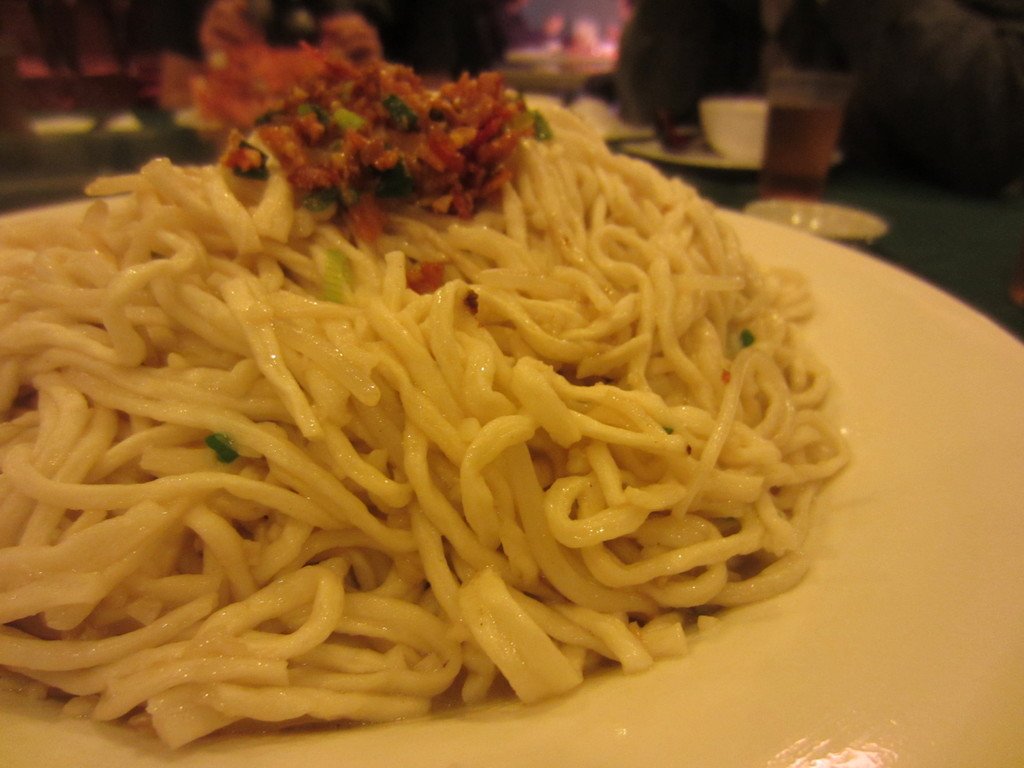 This was surprisingly one of the better E-Fu noodle dishes I've had because the noodles were not overcooked and eating it made me think I was eating king crab all over again. The cost of this dish was an additional $10 on top of the king crab menu.
Everything you saw in this post came up to $188 + $10 (noodle dish) = $198 for 5 people. It is not a cheap dinner but you are eating an extremely expensive crustacean so the price is actually pretty decent for what you get.
Based on these reasons:
le king crab is delicious
le king crab is expensive
le king crab is worth eating anytime in March and April
Service Rating: 4/5
Food Rating: 3.5/5
Price: $$$$$ (for king crab only)
courtesy of http://memegenerator.net/instance/23694926