The Keg Steakhouse and Bar (Burnaby)- What a Beautiful Sight
The Keg is a place I don't go to very often because of its relatively higher price range and fine dining atmosphere.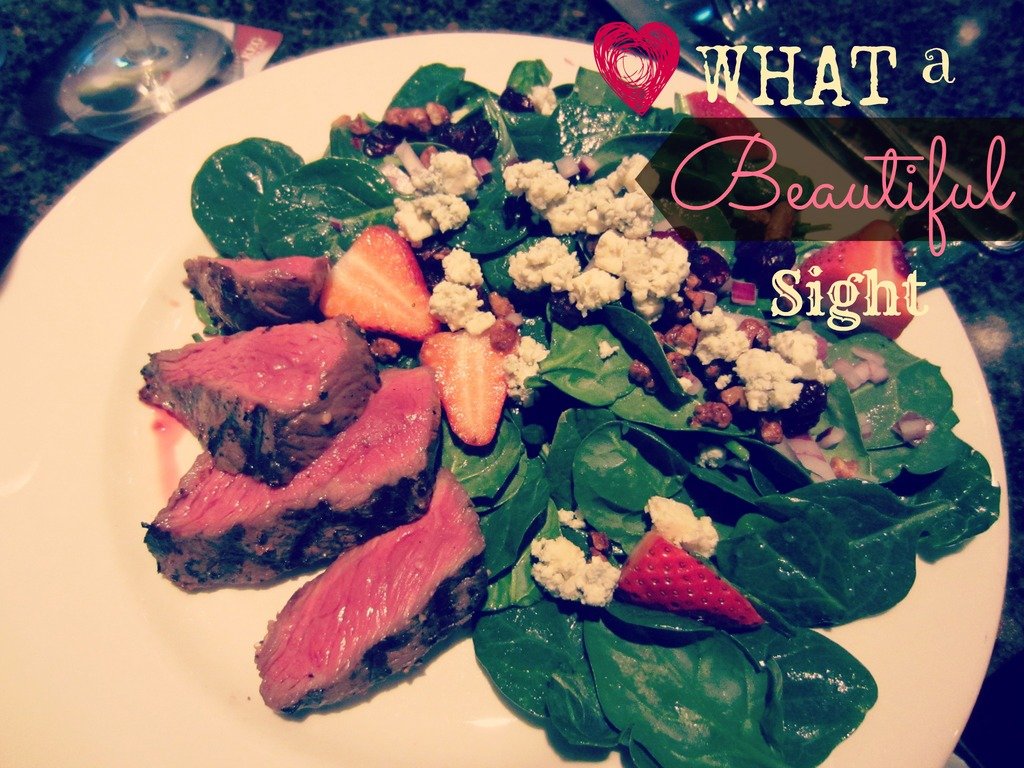 Meta Knight and I recently went to The Keg in Burnaby and we were extremely surprised to see a line up to the door! The wait was around 45 minutes for the dining room so we decided to try our luck in the lounge. We were lucky that day and found two seats at the bar! Perfect for the Canucks game on that night as well!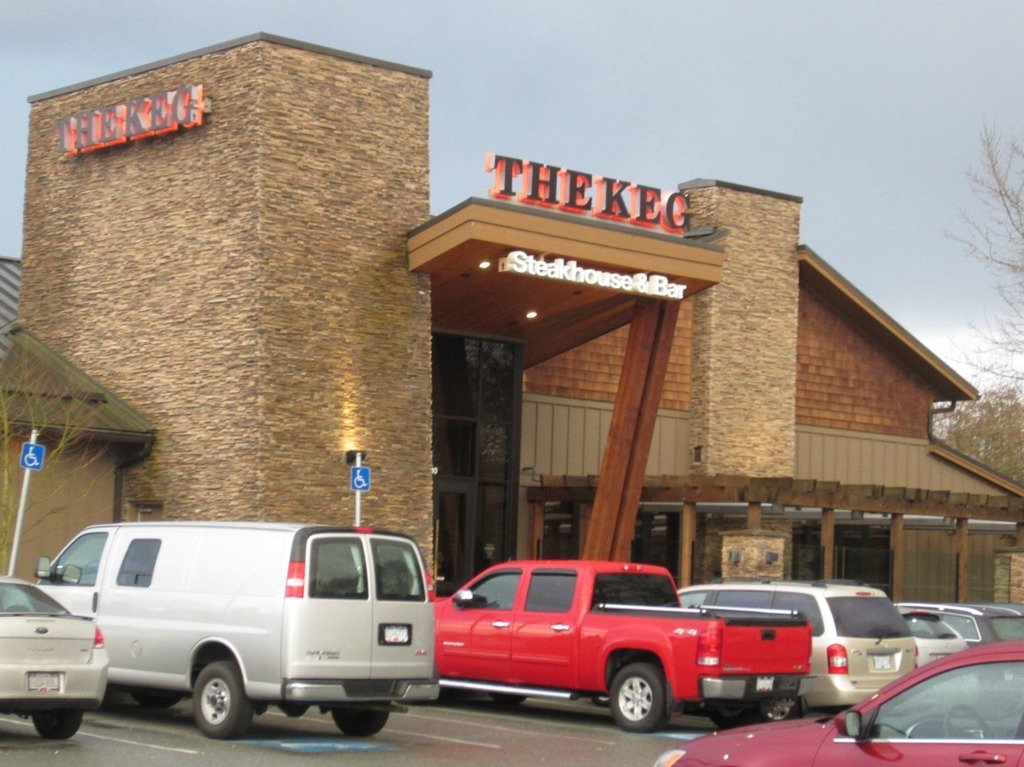 The Keg in Burnaby is probably the most impressive looking location and it is huge in comparison to some of the other locations.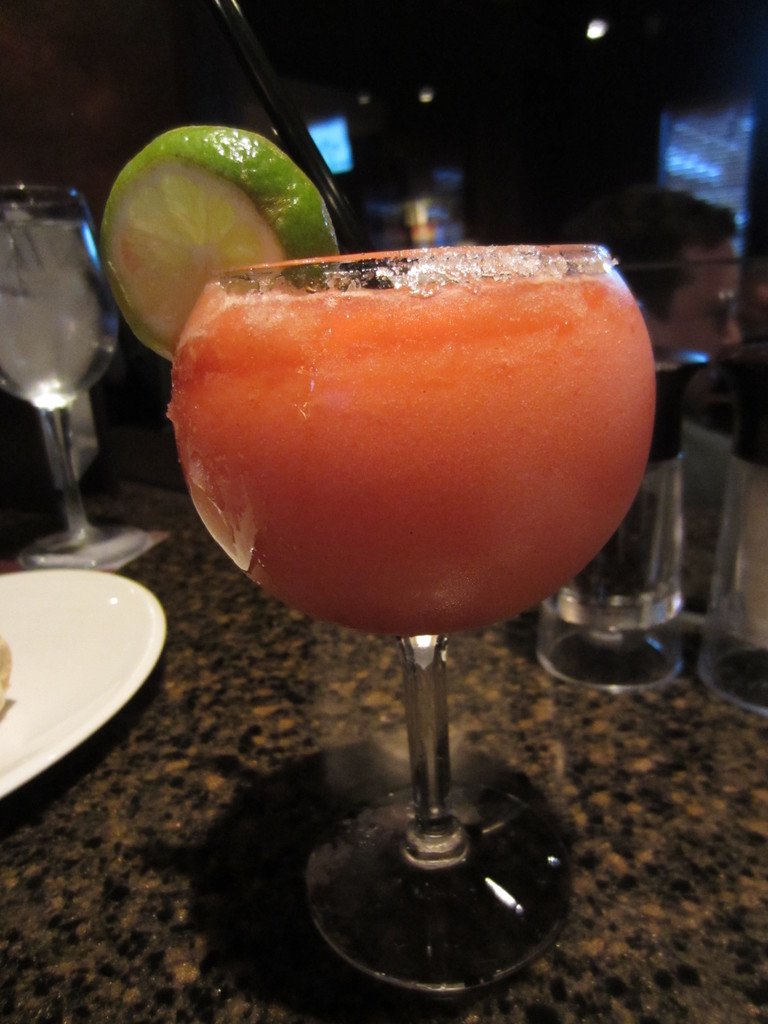 I started with a Strawberry Margarita because I saw a woman drinking it nearby… I know, what a copy cat eh? 😛 The alcohol taste was light so this drink was right up my alley.
Big loaf of complimentary bread and whipped butter. Not much to say here although we did like the fact that it was warm and toasty when it was brought over.
There is apparently a 'worldwide shortage of escargot' (that's what the waitress said) so we had to get an alternative appetizer. The Scallops & Bacon came with a zesty martini cocktail sauce which was a great accompaniment. I would have preferred a little more char or caramelization on the scallops but it wasn't that big of a deal.
Baller Meta Knight went with the Prime Rib & Lobster combo which consisted of a slow roasted medium rare prime rib with oven baked Atlantic lobster tail. The side he chose was the twice baked potato.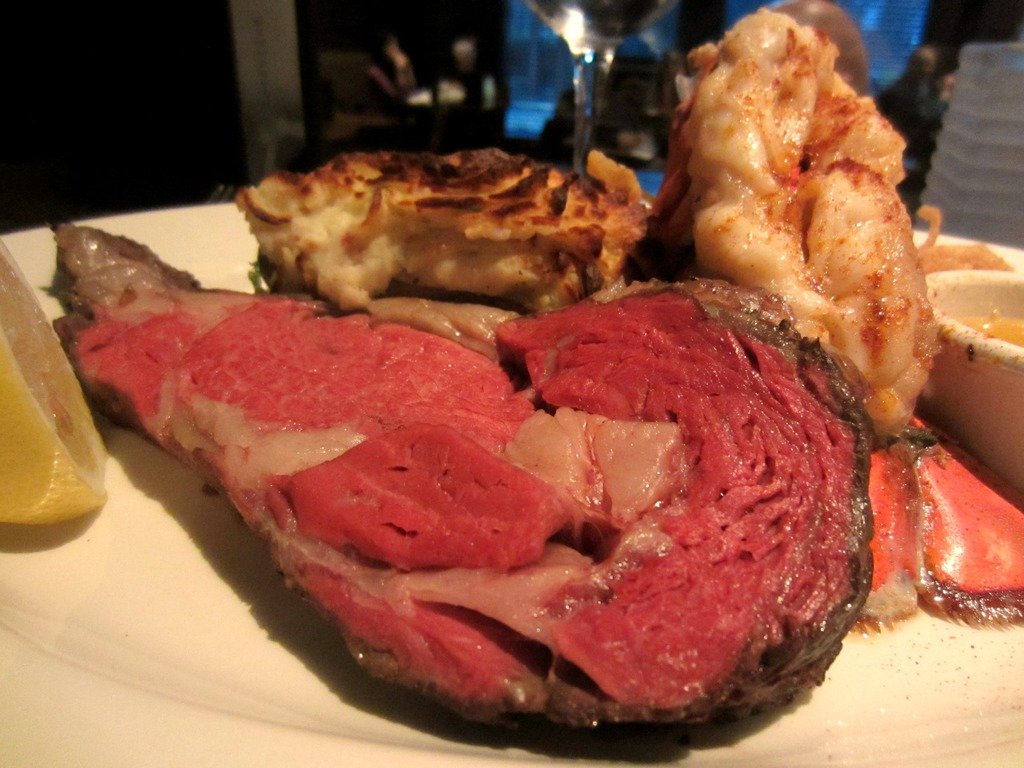 The prime rib had a few large chunks of fat in it but the taste and texture of the meat was great. The twice baked potato is a must get item!! They essentially baked the potato once first, scoop out all the insides, mixed it with bacon bits, sour cream, and green onion, and baked again. It was DELISH!
I tried to go the healthier route and ordered the Spinach Salad w/ Top Sirloin (add on). The salad consisted of baby spinach, strawberries, dried cranberries, pecans, and red onion in a vinaigrette with blue cheese crumble. To be honest, I think I got a total of one and a half strawberries in my entire salad which kind of sucked because I really enjoyed how the sweetness cut through the otherwise pungent blue cheese. If they gave me double more strawberries, this salad would have been perfect.
Overall, we both enjoyed our time at The Keg and will most likely return. FYI, a dinner for one will cost approximately $30-$50.
Based on these reasons:
Make sure you make reservations! Weekday or not!
Salad with a steak on the side is surprisingly good
Great steak
Service Rating: 3.5/5
Food Rating: 4/5
Price: $$$$
Happy Eating!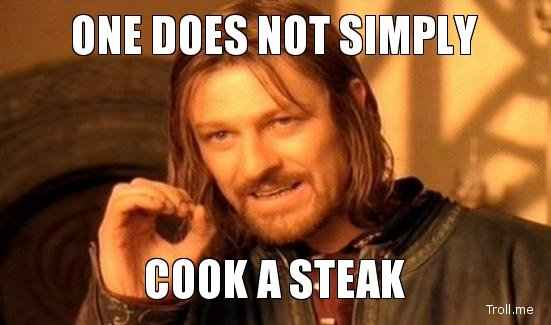 courtesy of http://www.troll.me/2012/01/19/boromir/one-does-not-simply-cook-a-steak/