Indochine Kitchen + Bar – Phnom Penh #2
It has been a while since I've had a foodie night, so last week, I caught up with
foodobyte
and Desmond for some Vietnamese eats at Indochine Kitchen + Bar. And in case you were wondering. Yes. I drew faces on the chicken wings.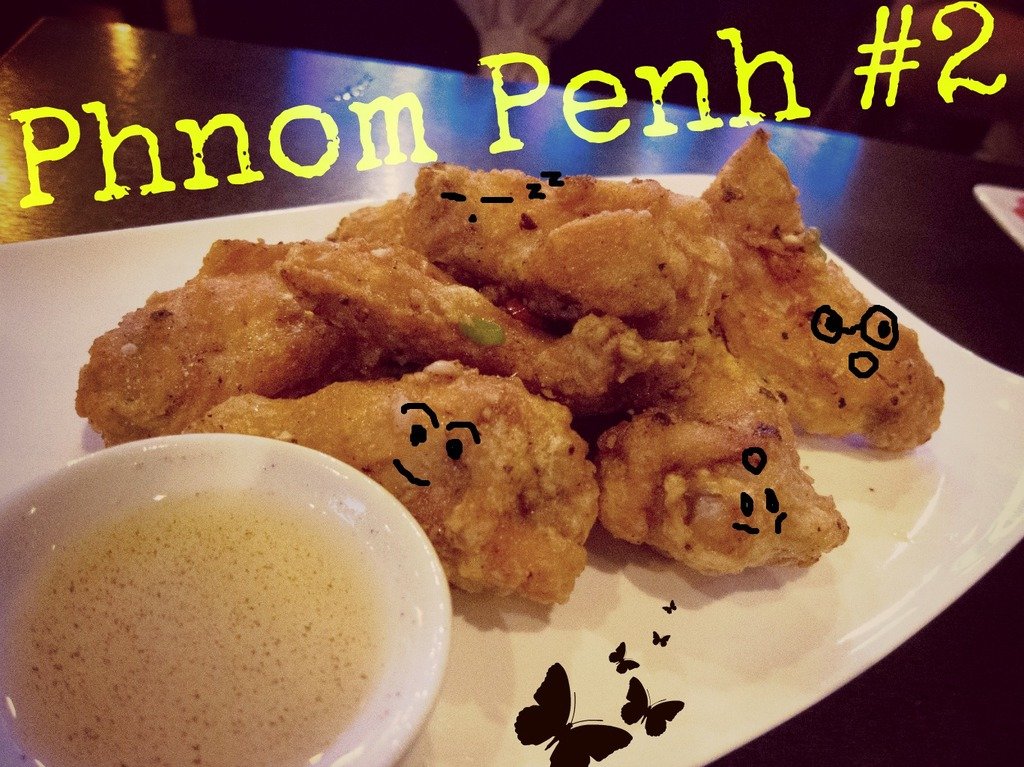 One of the reoccurring statements I often hear about this place is that it is a Phnom Penh #2. They serve pretty much the same dishes, and so far, it seems like they are doing just as well of a job, or better.
We found out from the waitress that Indochine is opened by the grandson of the Phnom Penh owner. THAT's why it's so similar! It makes perfect sense now doesn't it?
Butter Beef ($12.00) is pretty much the staple item most people get when they go to Phnom Penh. This one here at Indochine suited my tastes buds even better so I would definitely recommend this dish to others. That is… if you don't like to eat raw beef of course… because if that's the case, you should run in the opposite direction.
The Papaya Salad ($7.50) was a spontaneous choice made my moi only because I felt like we should get at least one dish with vegetable/fruit as the main ingredient. You can choose between beef jerky or tofu puffs as the topper and we chose the latter. The papaya was incredibly refreshing and kind of acted as a cleanser of the palate in between all the other savoury, salty, delicious, and frankly, MSG filled entrees.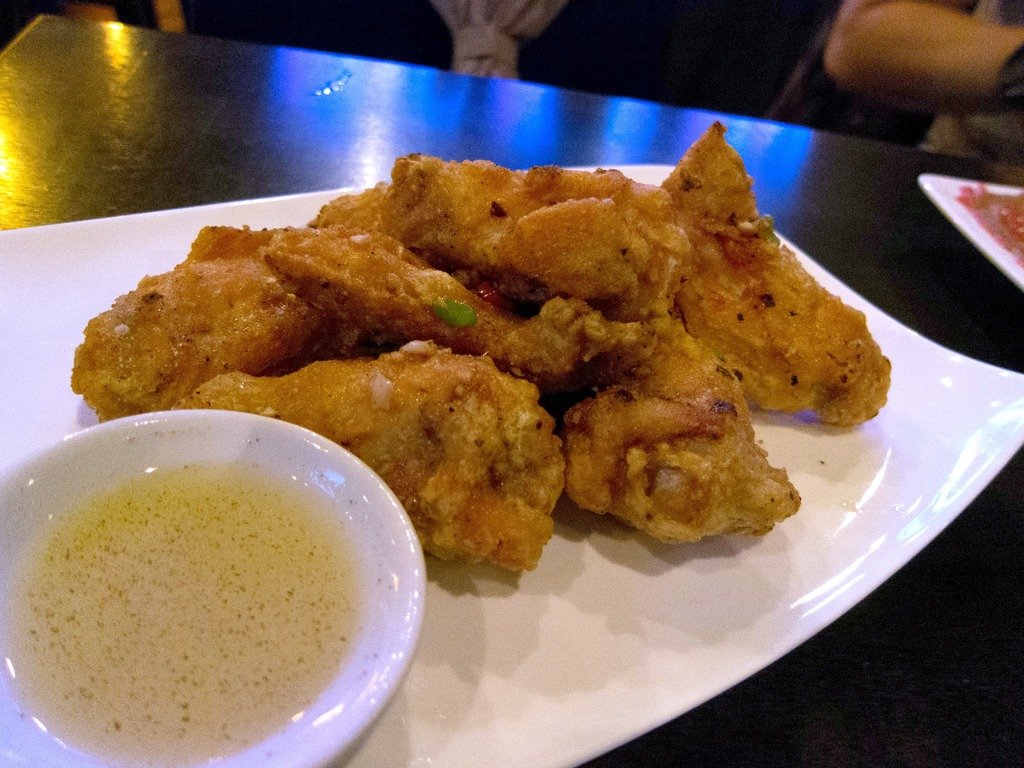 Hallelujah for half priced wings on Wednesday! We chose the ever-so-popular Garlic Butter Chicken Wings ($4.75) and it came with garlic chips and lemon pepper dipping sauce. I thought these were hands down way juicier than the ones at Phnom Penh (see post here).
The Coconut Red Curry ($9.50) had beef brisket in it and came with some untoasted french baguette.
All three of us loved the curry and beef brisket but disliked the baguette. There wasn't enough bread to soak up all the curry goodness and toasting it first would have made it a lot better.
Overall, we had a great time at Indochine and most of the dishes we ordered lived up to our expectations (ie. butter beef and chicken wings). I would definitely recommend coming on a Wednesday though because all chicken wings are half price.
Check out foodobyte's blog as well for his point of view on Indochine Kitchen + Bar. All photos were taken by foodobyte's camera. Thanks again Curtis!
Service Rating: 3.5/5
Food Rating: 3.5/5
Price: $$
Overall Rating: 3.5/5
Happy Eating!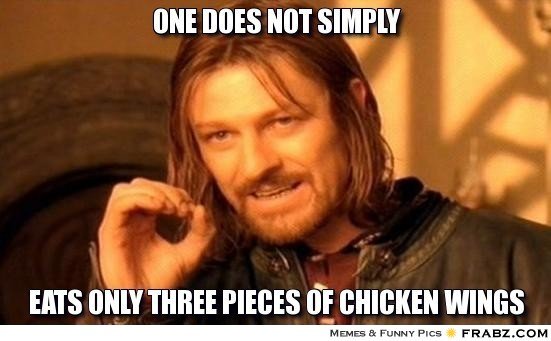 courtesy of http://frabz.com/2rjb