Hog Shack Cook House- Eating Dino Bones Like a Sir
The last post I wrote on Hog Shack Cook House (link
here
) has remained one of my Top 5 most popular posts of all time for almost a year now! Clearly, people (like me) love their BBQ meat. 😀
I came here with a group of meat lovin' male friends who have waited to dig their teeth in some meat for quite some time now.
Dup got the Hog Shack St. Louis Style Side Ribs ($17 for half a rack) and they describe these ribs to be pork side ribs that are meatier than back ribs. He chose corn bread and yam fries as his sides and immediately regretted the corn bread. I don't know why he didn't like them because I thought they were pretty good.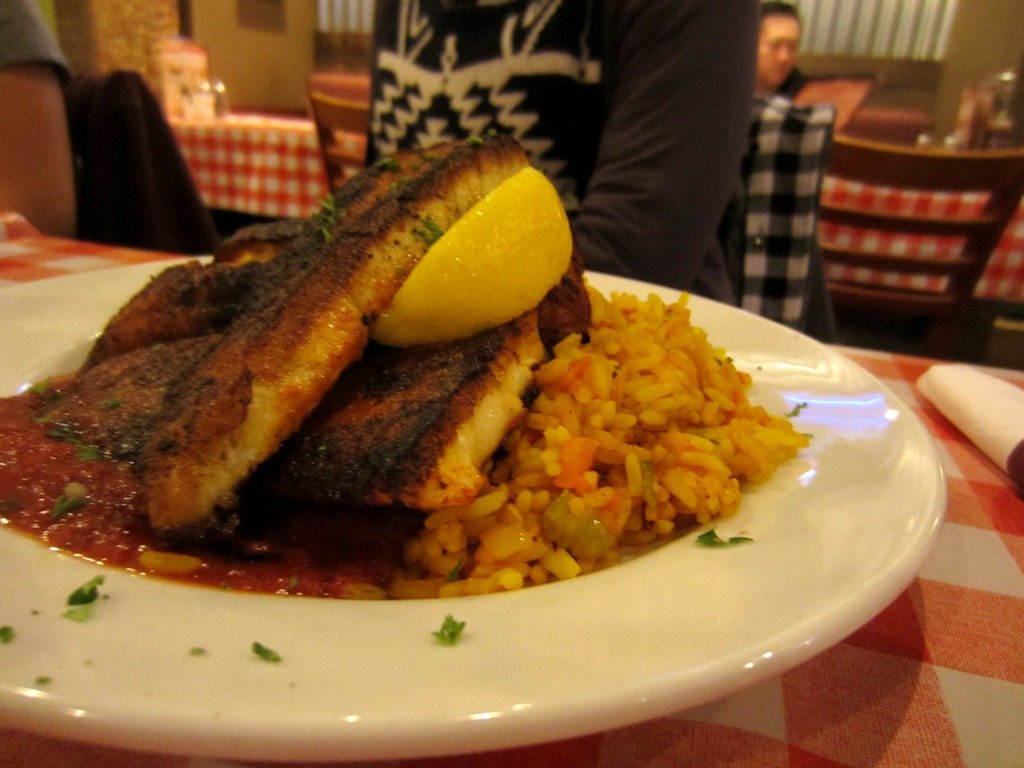 The Black And Blue ($15.00) consisted of a blackened blue cod fillet, served with spicy tomato sauce, spanish rice, and veggies on the side.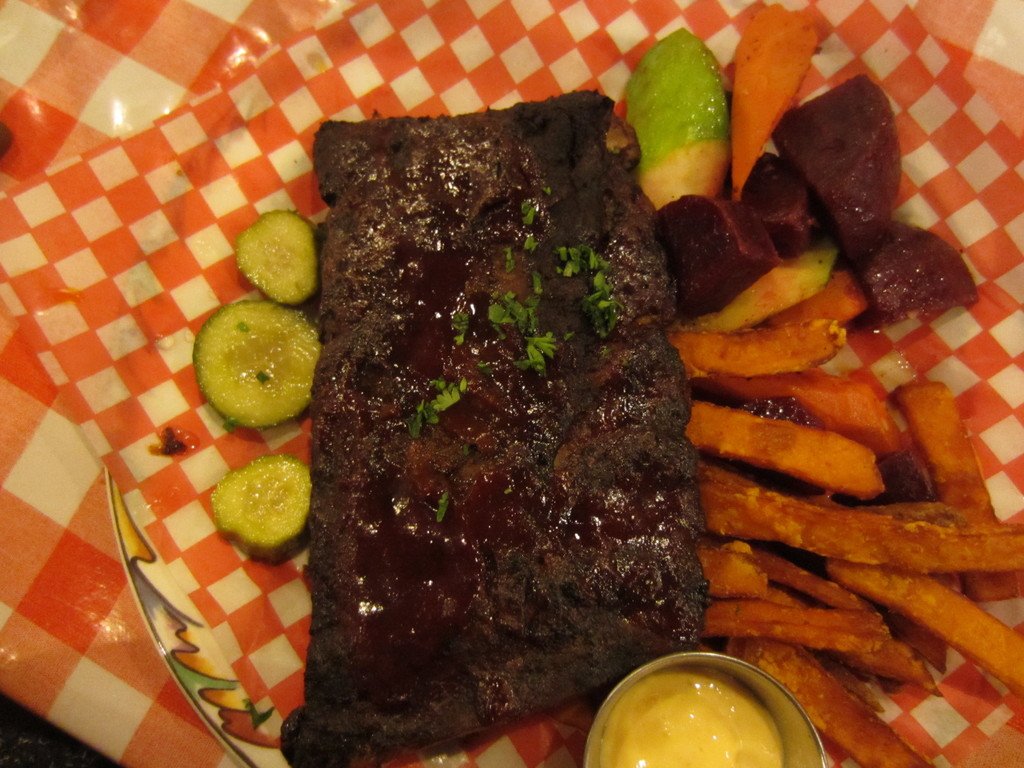 I ordered the
Hog Shack Baby Back Ribs ($17.00)
with roasted veggies and yam fries as my side. I had a really hard time deciding to get this or the burnt ends (as seen in
previous post
) and I think I will stick to the burnt ends next time. The meat was aromatic and had great smokey flavour to it but I miss the tenderness of the burnt ends. On the pro side, I REALLY loved the assorted roasted veggies, especially the beets.
Meta Knight ordered these Hog Shack Dinosaur Bones ($22.00) before and loved it so he got it again AND shamelessly recommended it to all the other guys. Needless to say, most of them couldn't resist trying these big boys out. You probably guessed it already, but these aren't real dinosaur bones! *What?!* These are actually smoked beef ribs that are the size of your face and measuring 2lbs.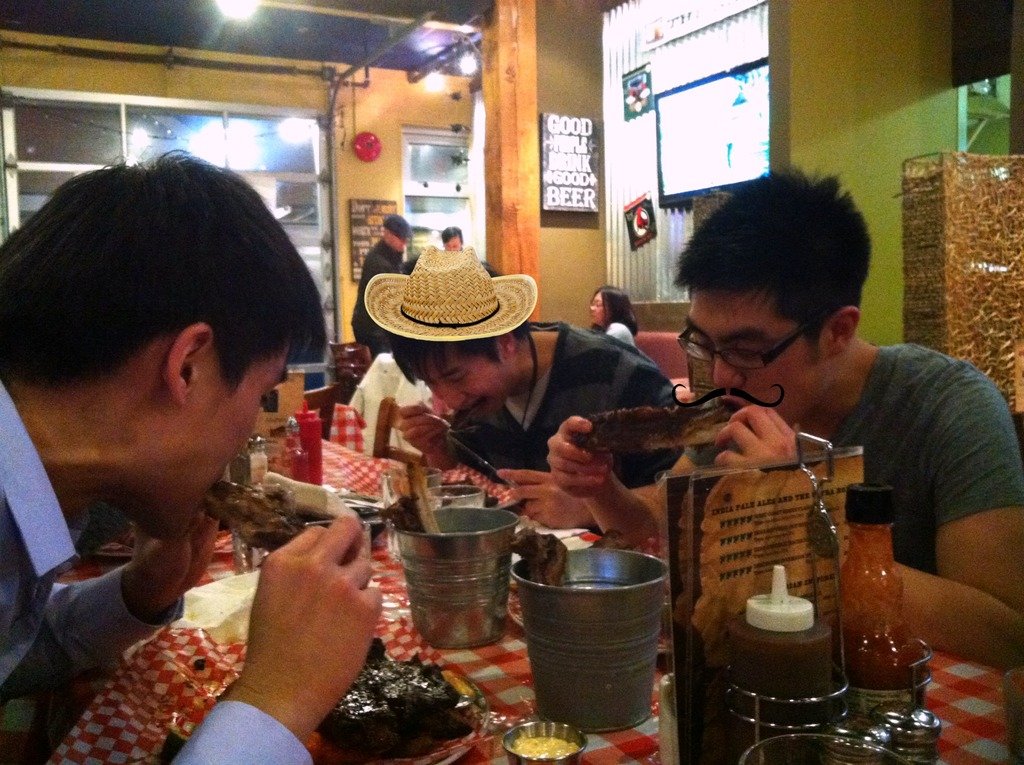 Just men enjoying their ginormous dino bones like a sir.
Based on these reasons:
try the Burnt Ends!! *they are not on the menu*
if you are a man, try the dino bones
many parking spaces around the restaurant
reasonably priced
Service Rating: 3/5
Food Rating: 3.5/5
Price: $$
Happy Eating!

courtesy of http://www.ontariofoodie.com/smoked-bbq-pork-ribs/