Horizons Restaurant (Dine Out Vancouver 2013) – Where The Wild Mushrooms Are
Have you ever watched 'Where The Wild Things Are'? It's a 1963 children's book about a boy and his monster/beast friend that was later adapted into a full feature film in 2009. I don't know why I randomly thought of this title… but I was eating wild mushrooms during the three course meal, so maybe that's why I thought of 'wild things'. 😛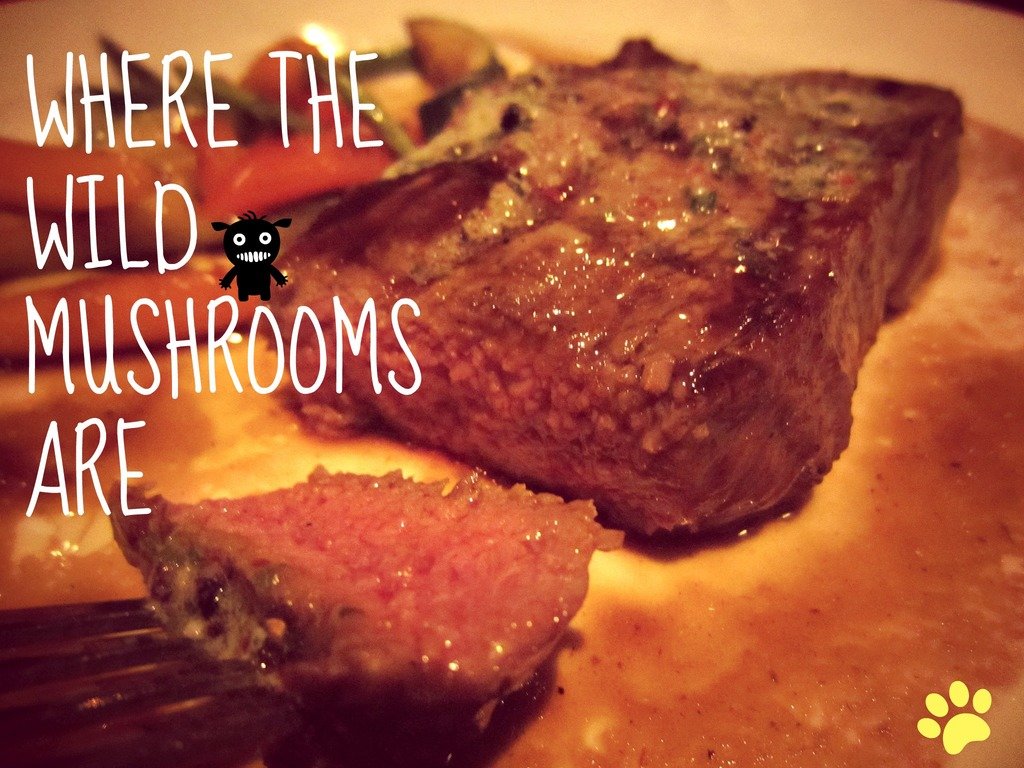 Anyways, back on topic. My second dine out restaurant of 2013 took the form of Horizons Restaurant on top of SFU mountain. They offer a $28 menu which is great for people who don't want to burn a hole through their wallet nor look 'cheap' when they take their crush on a date.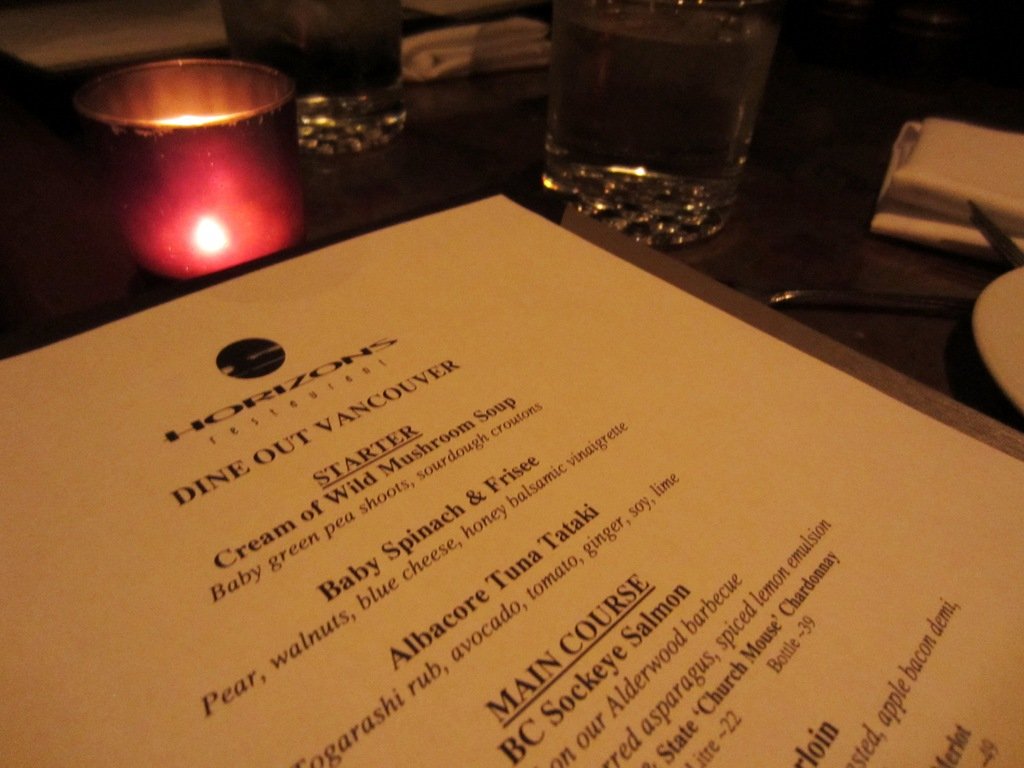 My toughest decision by far was the appetizer as I love all three options. Warming cream of wild mushroom soup, refreshing baby spinach & frisee, mouthwatering albacore tuna tataki…. how does one choose?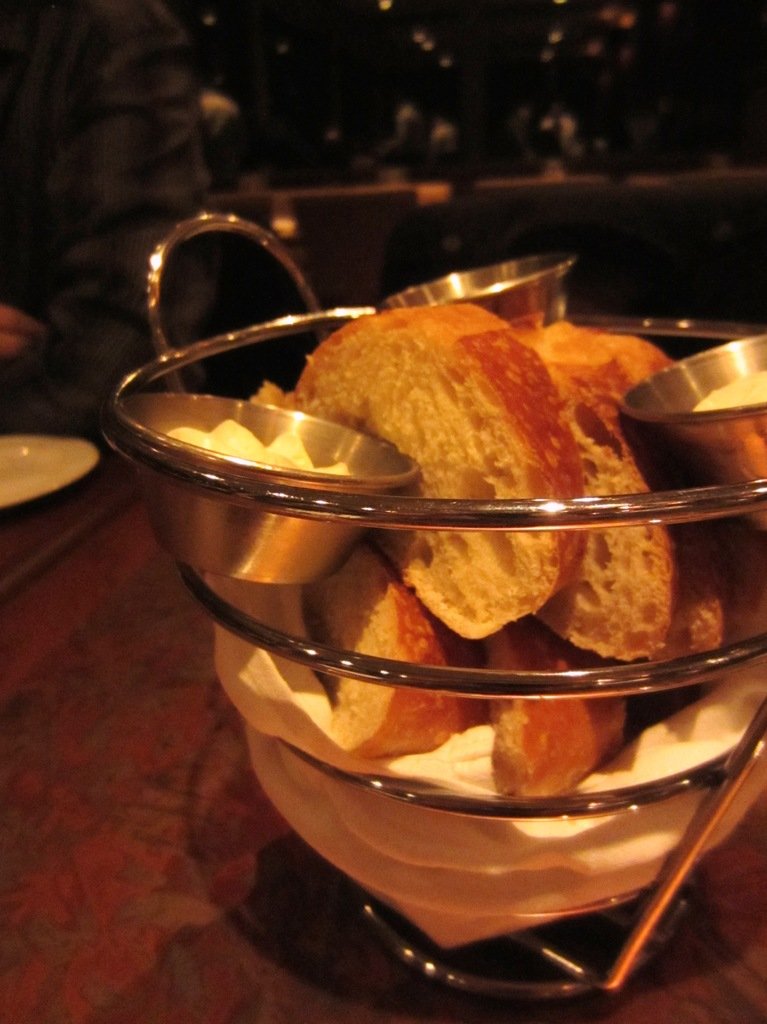 Everyone at the table noticed how fast the service was during our entire meal. Our glasses refilled magically, and the stream of food came at a rate that gave us exactly enough time to digest, talk, and rest before devouring the next course. The complimentary bread was served warm but other than that, it was pretty standard.
Meta Knight chose the Albacore Tuna Tataki with togarshi rub, avocado, tomato, ginger, soy, and lime. He loved it and wish there was more. I had a taste and the togarshi rub they used on the tuna gave quite a heated kick which was unexpected.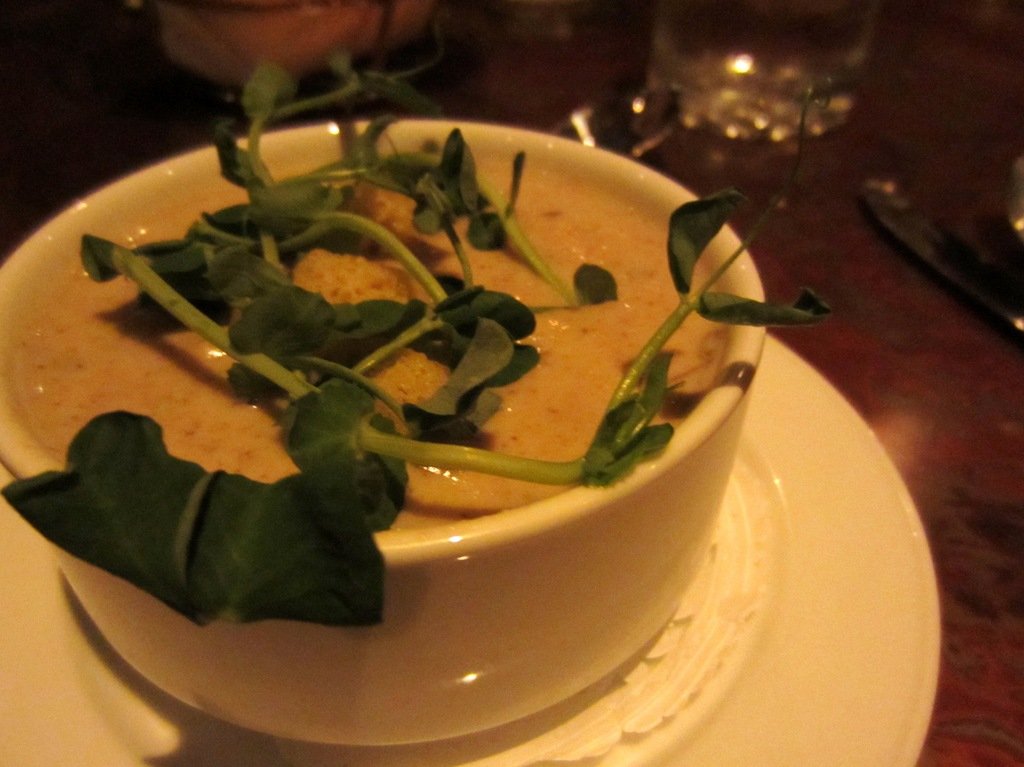 Judging by the title, you can probably guess which appetizer I went with. You guessed it! The Cream of Wild Mushroom Soup with baby green pea shoots and sourdough croutons. I absolutely loved how the soup was not overly creamy or buttery because that was my biggest concern. The wild mushrooms really gave the soup a nice earthiness to it.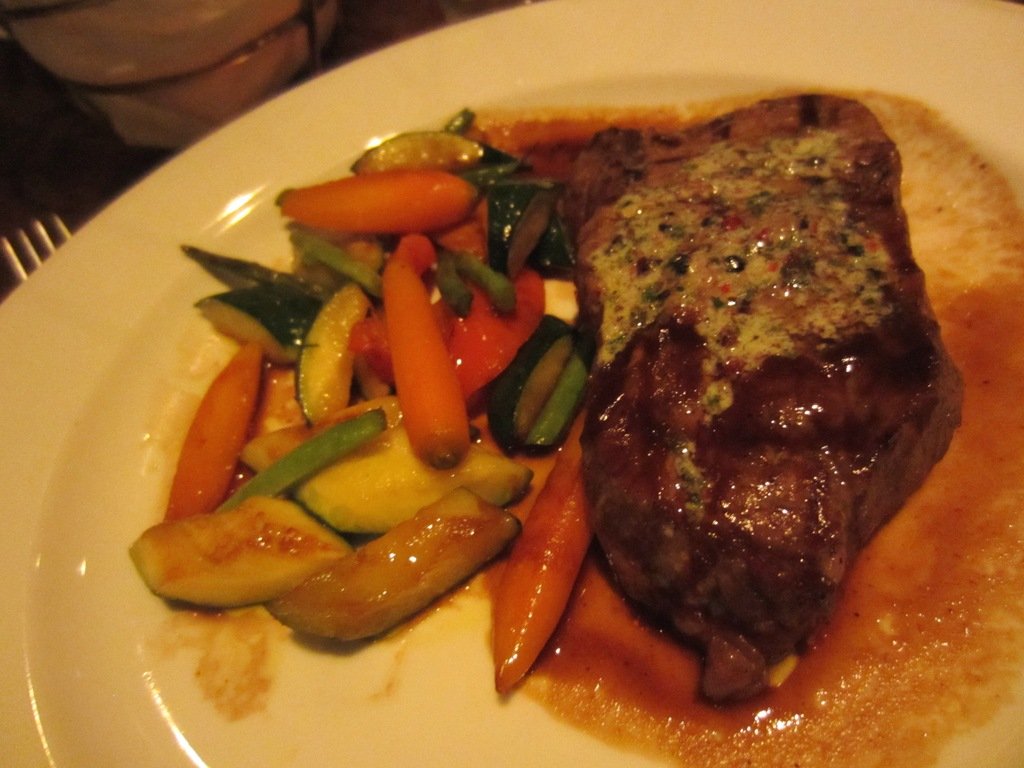 For my entree, I chose the New York Steak, 8 oz char grilled with red wine demi glaze, pepperberry butter, and nugget potatoes. The reason why you don't see potatoes on here is because I substituted them with extra veggies. The steak was cooked to a perfect medium rare and was so large that I had to give the last quarter to Meta Knight to finish.
The BC Sockeye Salmon grilled on alderwood BBQ, tomato basil risotto, charred asparagus, and spiced lemon emulsion. I didn't try this but I heard it was wonderful.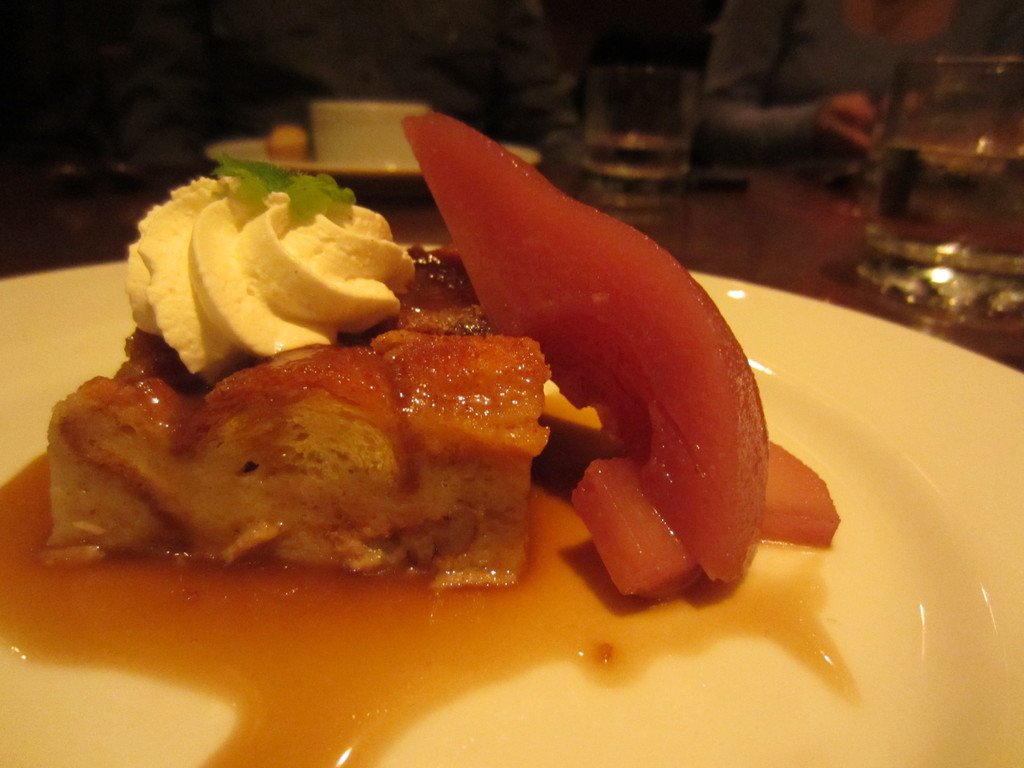 I didn't know what to expect when I picked the Cinnamon Poached Pear with warm pecan brioche pudding and butterscotch rum sauce. I think this dessert would have been much better if the pear was poached longer because it was still too firm when it got to our table. Otherwise, the bread pudding was awesome.
All the guys at our table chose the Chocolate Hazelnut Creme Brulee with homemade biscotti. I suppose this is the manlier dessert of the two. I'm glad I didn't choose this because even though it was sinfully delicious, my thighs would kill me for it. Just having two…three…four… bites is enough. 😀
Service Rating: 4/5
Food Rating: 4.5/5
Price: $$$$$
Overall Rating: 4/5
Happy Eating!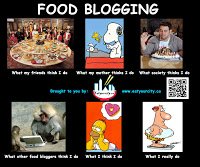 courtesy of http://www.eatyourcity.ca/2012/03/food-blogging-101-our-own-meme.html