Diner No.1- Massive Canucks Burger
Diner No.1 is a relatively new establishment in Steveston. I came across this place about a month ago and decided to come here to try out some good ol' diner food.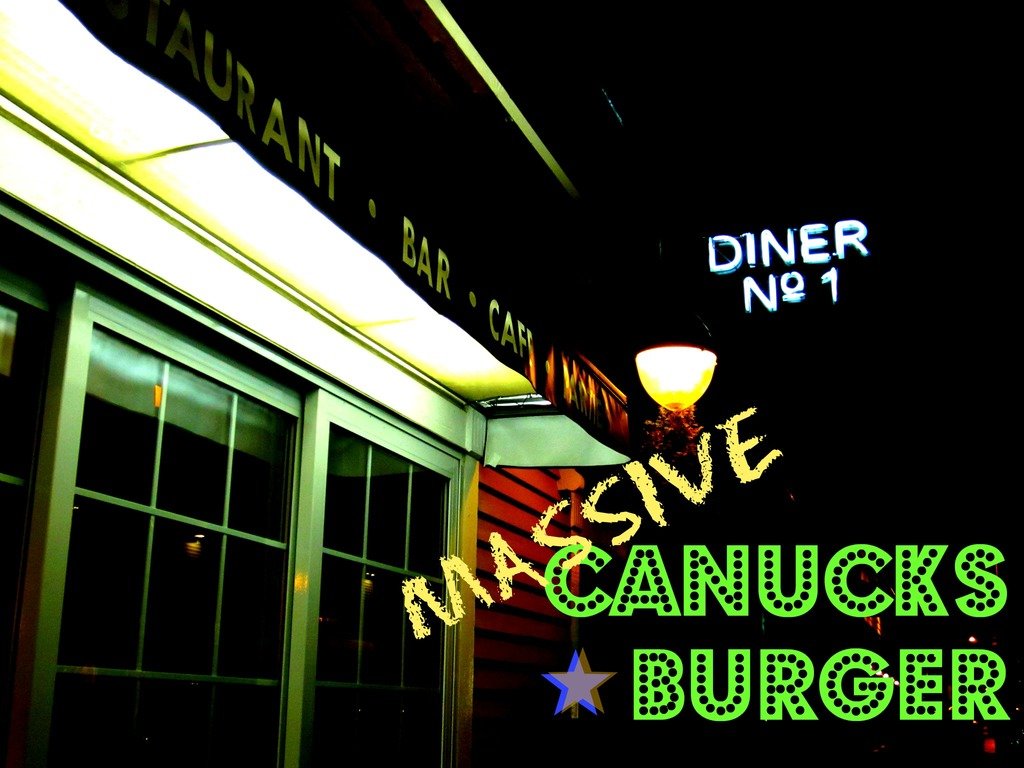 There is free parallel parking in the front and a large parking lot in the back so you don't have to worry about fighting for spots.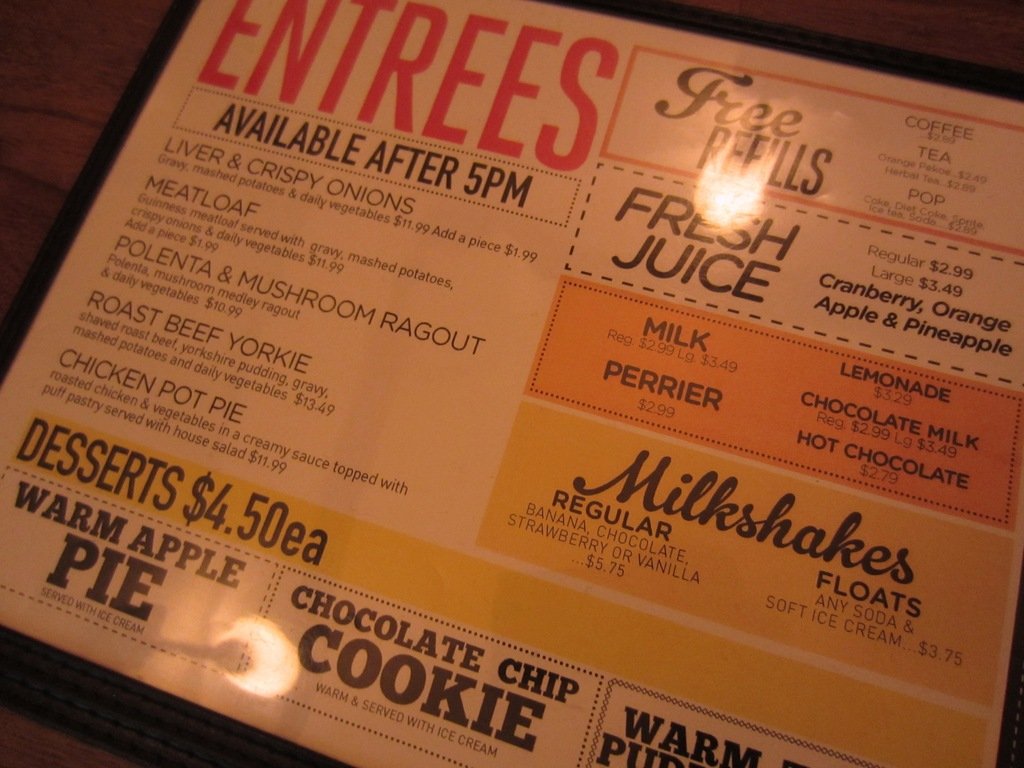 I enjoyed the retro feel of their menu and every item on there just sounded so cool! For example, Liver & Crispy Onions, Butter Chicken Poutine, Pulled Pork Mac & Cheese, Warm Toffee Pudding Cake.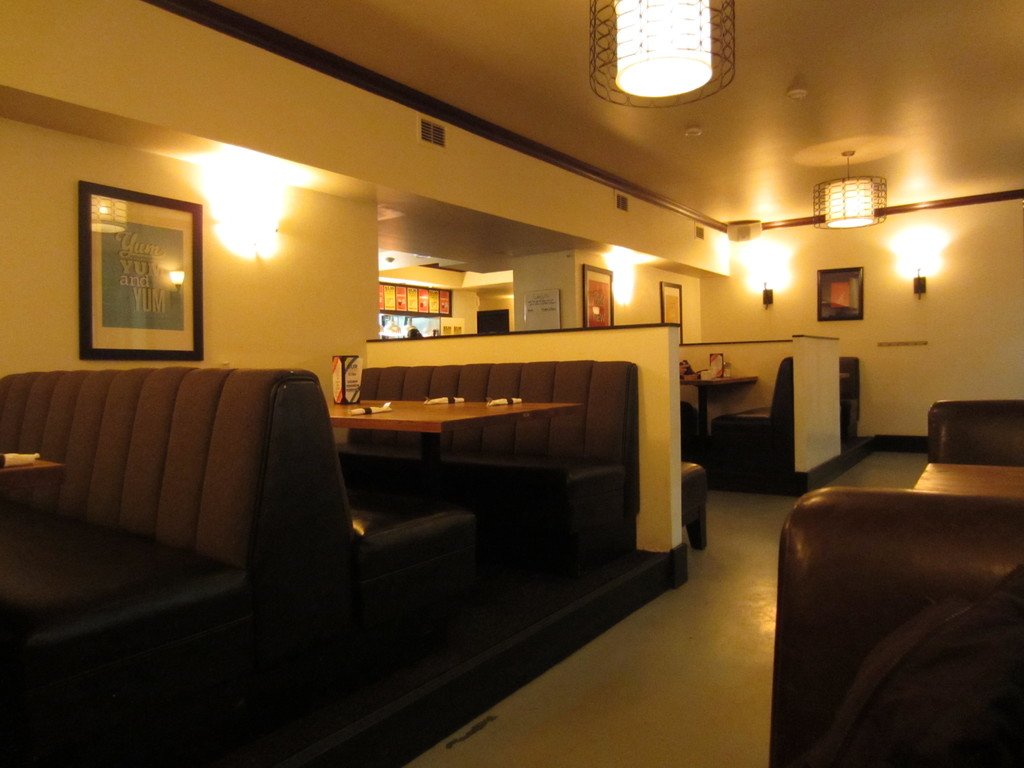 I don't think a lot of people know about this place yet because when we came here during prime dinner time, there were only one or two other tables besides us. Nevertheless, the booths were comfy and spacious which made the whole dining experience comforting.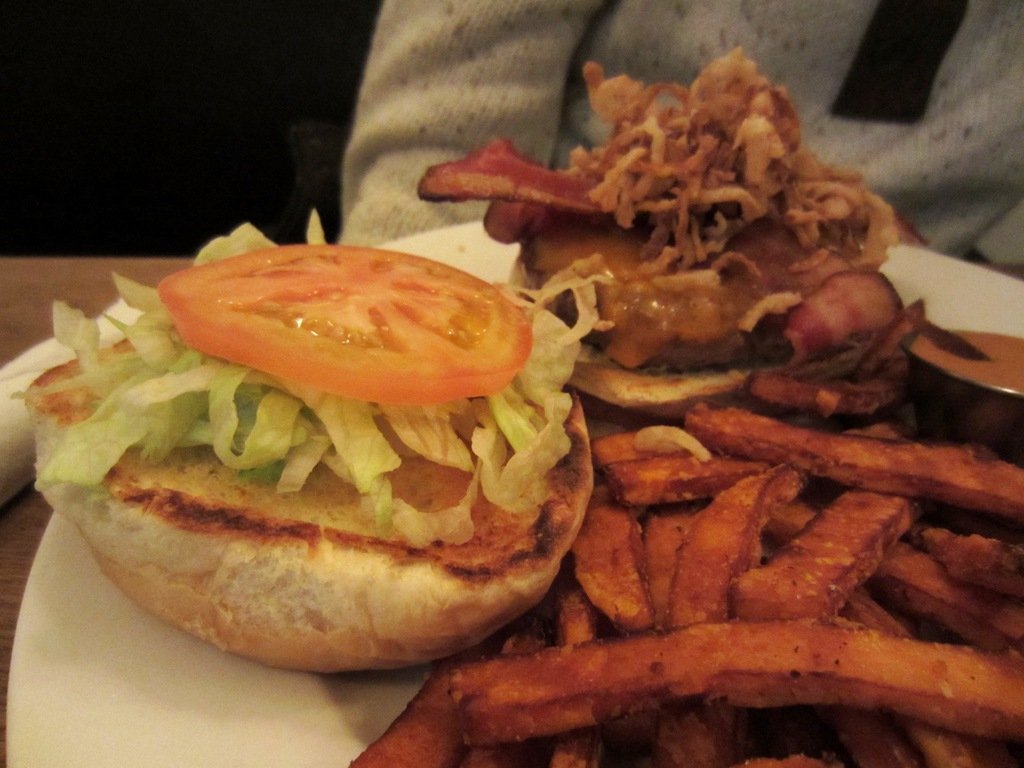 Meta Knight ordered The Canuck ($12.99) which is a burger consisting of beef patty, bbq sauce, bacon, cheddar & crispy onions. He subbed typical fries for yam fries. He didn't have much expectations for the burger but when it came, he was shocked at the size! It was hugeee!
Look how large it is when you put it all together. He could barely fit it into his mouth. Surprisingly, the patty was juicy and not a hint dry, they didn't skimp on the bacon, and the crispy onions added an unexpected crunch to the burger.
I opted for the Roast Beef Yorkie ($13.49) because I have yet to eat one that knocked my socks off. Instead of having mash potatoes and seasonal vegetables on the side, I substituted it for a salad (dedication to health for the win!). The salad was nothing that special but it was large enough and the amount of dressing that came with was perfect.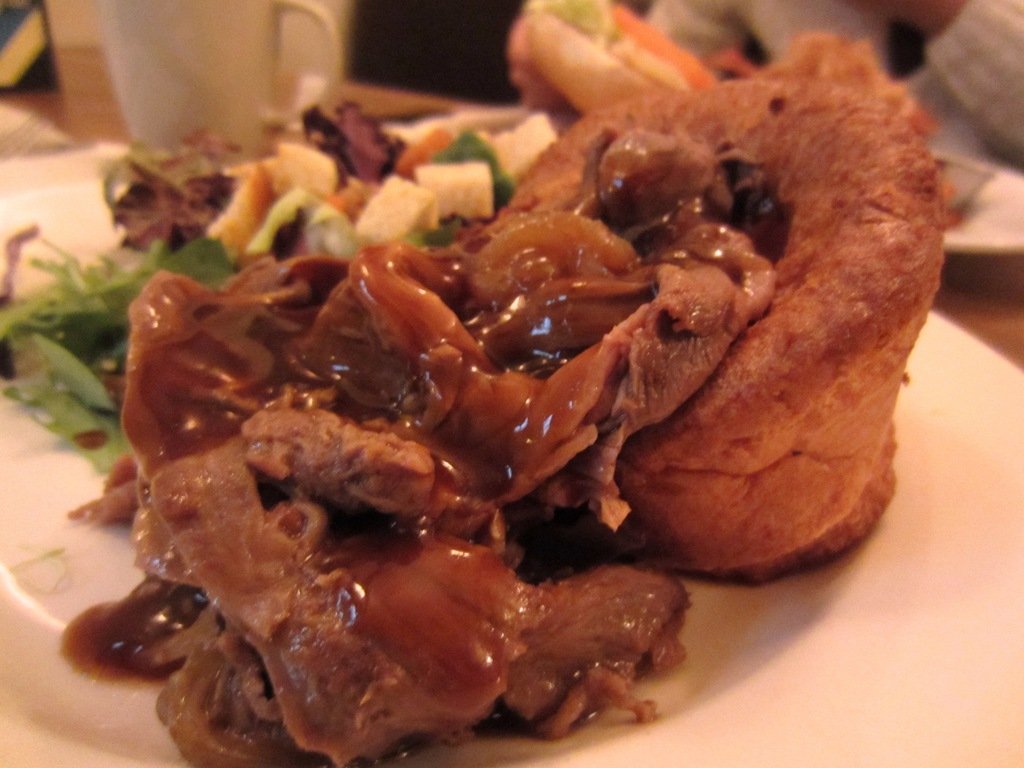 You have no idea how happy I was when I bit into my little yorkie (ooh, that sounded nasty. Sounds like I'm biting a dog..D:). The yorkshire pudding had a texture that was so much better than the one I had at
Griffins
. It was soft, chewy, and fluffy all at the same time. I actually made a makeshift sandwich out of it in which I stuffed the roast beef inside the yorkshire pudding. Yum… delicious.
Based on these reasons:
they are still working out some kinks, QA stuff
cool retro menu with interesting options
yorkshire pudding is awesome
Canucks Burger is MASSIVE!
Service Rating: 2.5/5
Food Rating: 3/5
Price: $$
Happy Eating!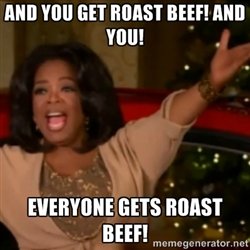 courtesy of https://www.eatingwithkirby.com/wp-content/uploads/2013/02/31962174.jpg