Top 5 Winter Comfort Foods in Richmond
As the days get colder and our nose hair begins to freeze, it's always nice to rely on some hot savoury food to get us through the winter times. That's why I have compiled a list of my Top 5 favourite winter comfort foods in Richmond. Sorry Vancouverites, if you want me to do a list for Vancouver, just give me a shout!
1. Toyotomi
Why save the best for last? I'm just going to tell you my favourite comfort food in the beginning to spare you the suspense. My post on Toyotomi has been the most popular post on my blog for a year now, and for good reason. Hot pot and cold weather have always come hand in hand, but Toyotomi kicks it up a notch by throwing All-You-Can-Eat sashimi into the mix.
2. Tandoori Kona
For some reason, the combination of butter chicken and naan bread just makes me melt. And during the winter time, nothing is better than eating saucy Indian food in my holiday jammies while watching the Shaw fire log on TV. 😀 (Click here for full post on Tandoori Kona)
3. Gyo-o
I would recommend Gyo-o's ramen (any ramen) to anyone wanting to warm themselves with a big bowl of savoury noodles and soup. Trust me, their ramen is terrific and unbelievably delicious. I don't need to say more. Just read my multiple posts on it and you'll see why: post 1, post 2, post 3
4. Deer Garden
Deer Garden is my go-to place for comfort food whenever I'm feeling down and want to fill my tummy with delicious fish broth. You are bound to get full off of their noodles without making a dent in your wallet (that's important during Xmas season!). Read the full post here.
5. Gokudo Shabu Shabu
I recently discovered (fine, I didn't discover this place, my friend Cupcake told me about it) this place and I've gone back three times within the past month. At Gokudo Shabu Shabu, you get your own personalized hot pot and a bunch of sliced raw meat, veggies, and sides. The result is a delicious, relatively healthy dinner that will keep you nice and toasty even when it's snowing outside. Read the full post here.
Hope you enjoyed this post and as always, Happy Eating!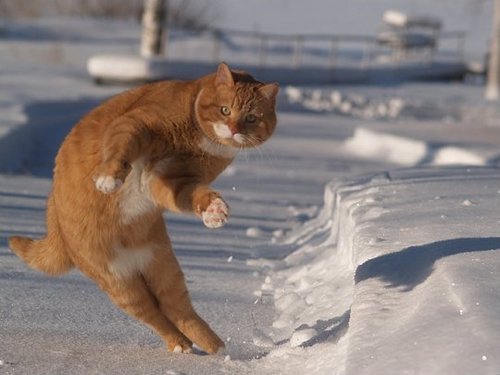 courtesy of http://thepicklebuzz.com/tag/9gag/