Sha Lin Noodle House- Did Not Live Up To My Expectations :/
Sha Lin (or Shaolin?) Noodle House is located near the Broadway City Hall station and they offer something that I was extremely excited to try out, knife cut noodles.
I came here with Misu and ClimbingGirl after our failed attempt at snowshoeing. It was cold so we wanted a gigantic bowl of hot soup and noodles to warm us up.
The interior is alright. Nothing fancy.
Misu ordered the Lamb and Vegetable Cut Noodle ($7.95) and thought it was overall pretty good but on the bland side. I tasted a bit of hers and I actually loved it way more than mine.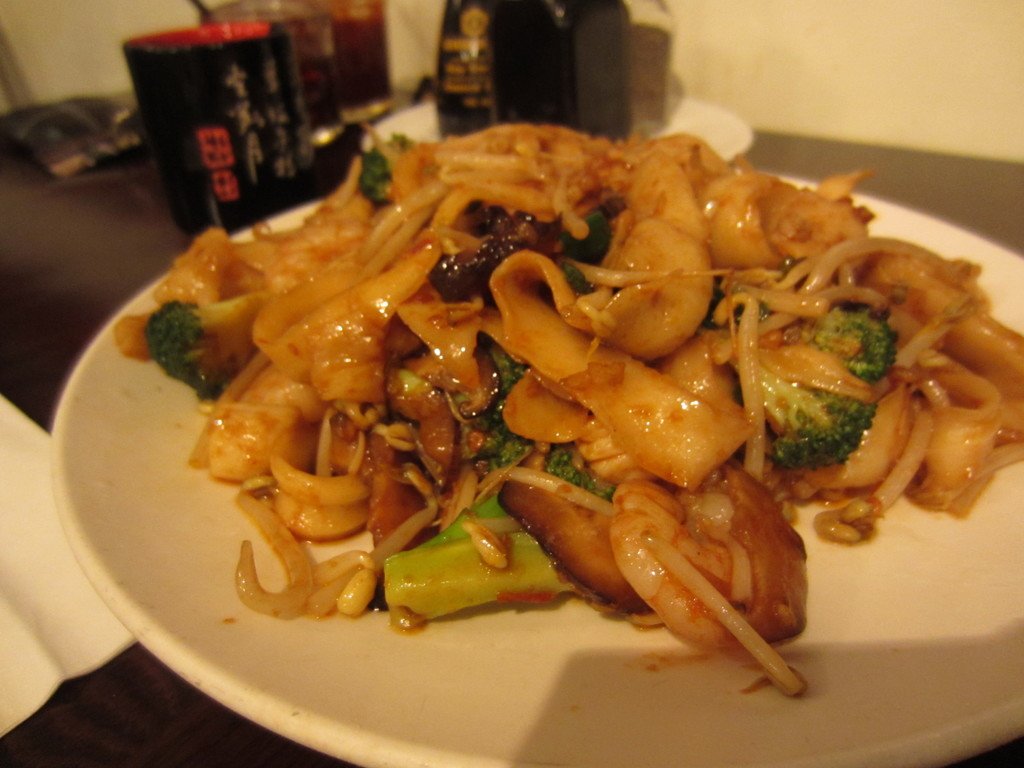 Climbing Girl ordered the Fried Cut Noodle with Seafood $9.95).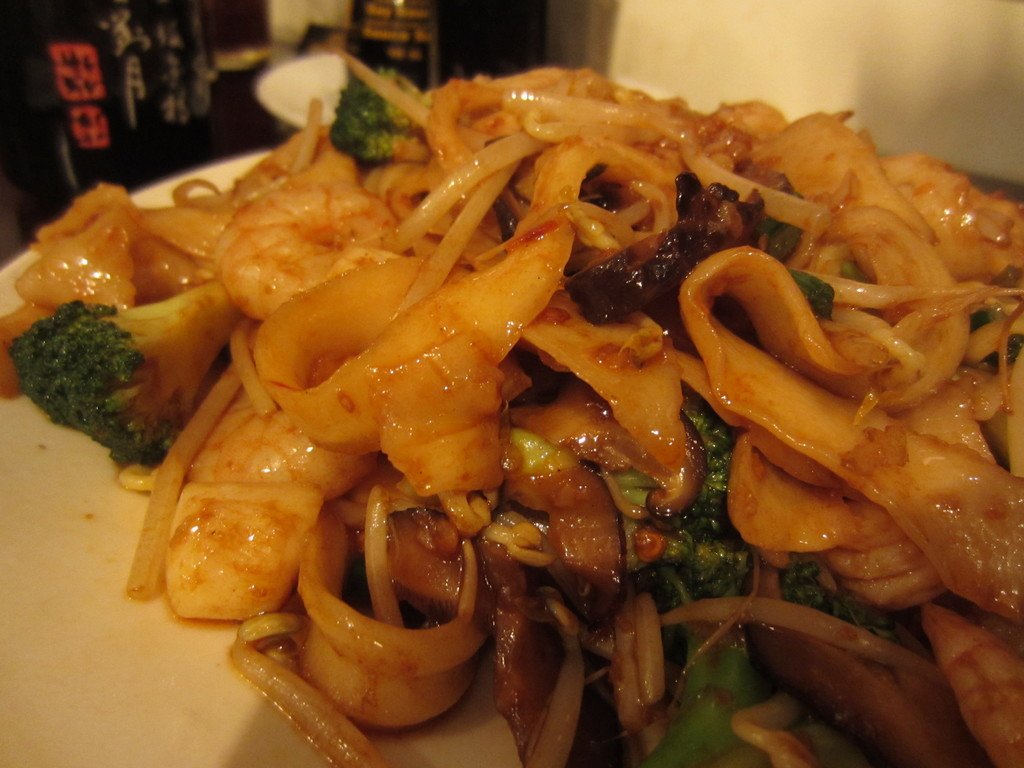 She really enjoyed the thickness and texture of the noodles.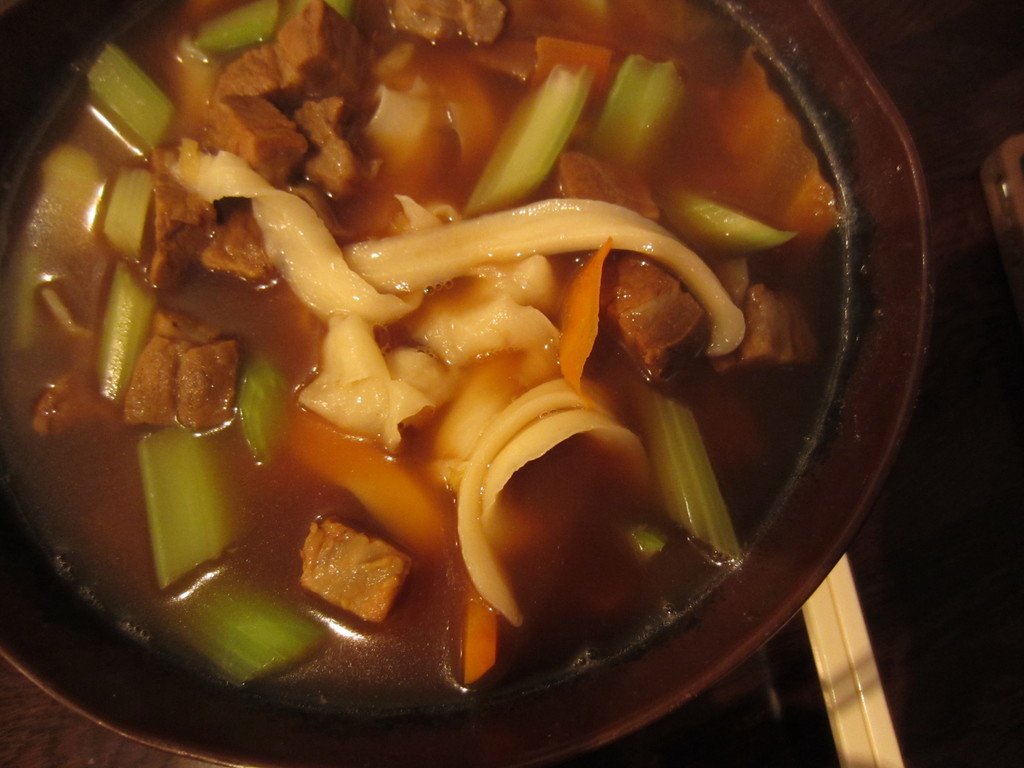 I totally read on a blog somewhere on what not to get when in Sha Lin and I had to accidentally pick that exact one! I instantly knew I chose the wrong one when I saw it. Celery in soup? Oh god.
The one that you should not get is the Cut Noodle with Pork and Vegetable ($6.95). In my opinion (don't hate me if you love this dish!), crunchy carrots and celery did work well together with soupy noodles. As for the pork, it was tough and uninteresting. The chewy cut noodles were the only good part of the dish but that still didn't make up for everything else. I was so disappointed!!
To share, we ordered the Half Pork Half Veggie Fried Dumpling ($10.95).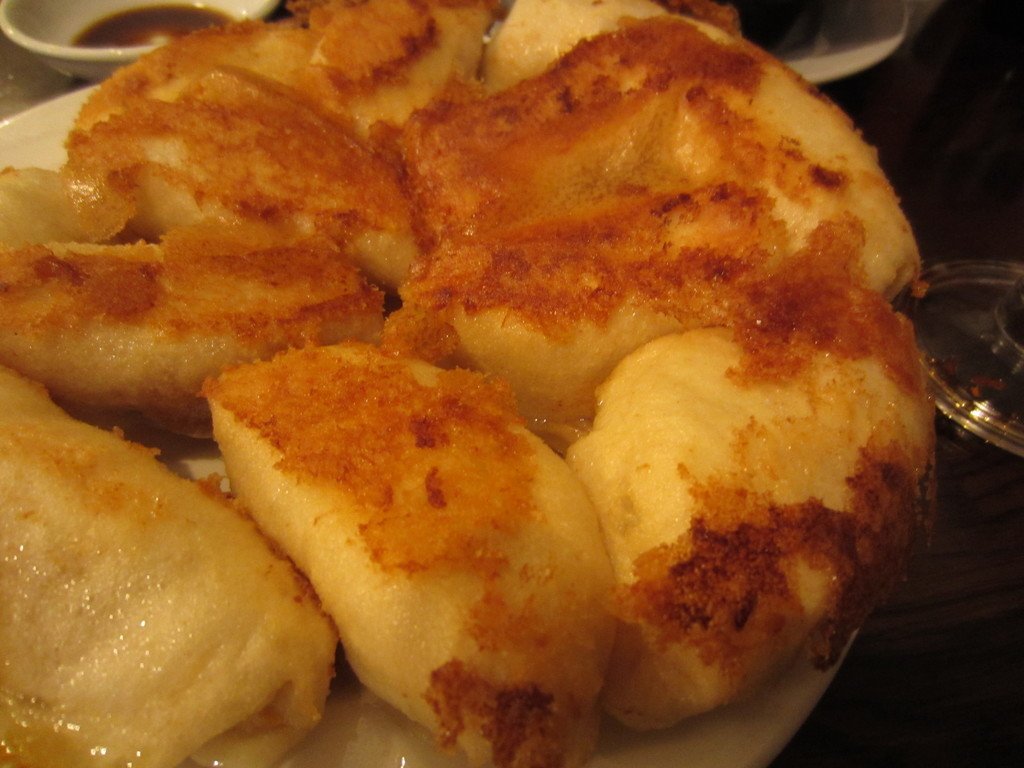 I've heard so much about these dumplings but after having them I really don't know where the hype comes from. We all found the skin way to be way too thick. The filling was actually not wrapped in dumpling skin, but dough…so it made for a sandwich rather than a 'dumpling'. Not recommended.
Overall, I was surprised by the lack of quality in the ingredients and the thick doughy dumplings. I love knife cut noodles but I don't see myself purposely coming back here again to try their other dishes.
Service Rating: 2.5/5
Food Rating: 2/5
Price: $$ ($10-20)
Happy Eating!

courtesy of http://today.msnbc.msn.com/id/45753160/ns/today-food/t/yum-build-your-own-tasty-gingerbread-house/#.UN67feQqY1I