No.9 Restaurant- Not a Bad Choice For 3am in the Morning
I didn't come here at 3am in the morning. But No.9 Restaurant in Richmond is open 24 hours so if you DO wanna come eat at 3am after a long night of partying (or staying in, ya' know, cause it's just as fun :D), you can.
I ate here with Meta Knight only because we finished watching the movie Argo and it was so late that most of the other restaurants were closed.
Aside from them being open 24 hours, No.9 Restaurant is also known for their delicious congee, noodle in soups, and Ying Yang rice.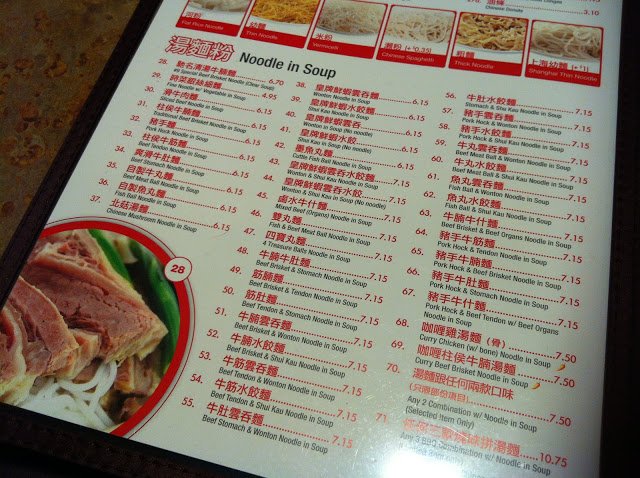 My favourite section of course. 😛 All of their noodle in soups are really affordable so I'd recommend this place for a cheap breakfast, lunch, dinner, or late night snack. 😛
Meta Knight ordered the Preserved Egg and Shredded Pork Congee ($6.15) because he felt a bit sick that day. All Asians know that when you get sick, congee is the only way to recovery. 🙂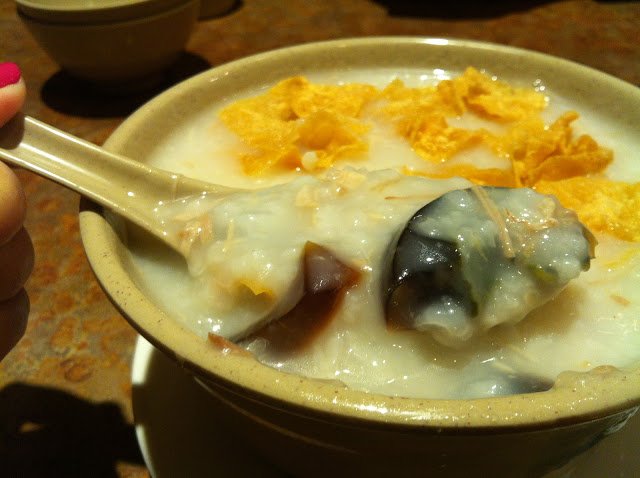 He enjoyed the large chunks of preserved egg and shredded pork. Overall, the congee was wonderful.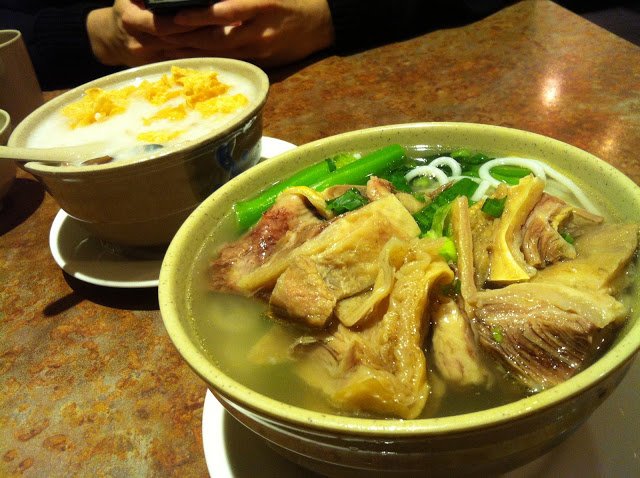 I on the other hand ordered No.9's Special Beef Brisket Noodle in Clear Soup ($6.70) to warm me up from the cold rainy night.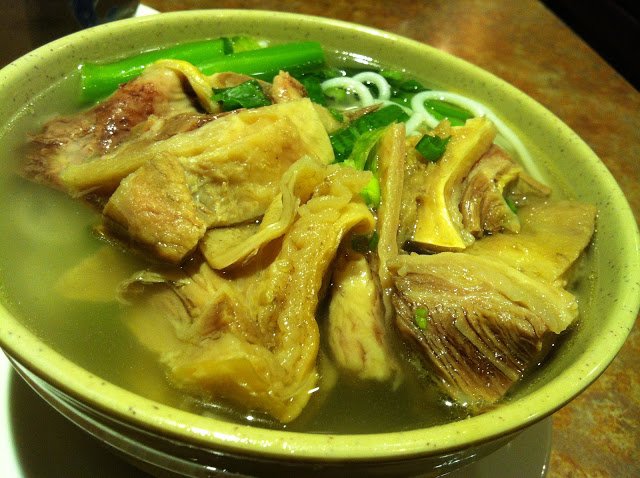 The clear broth was exactly what I needed on a cold night and I would definitely recommend this dish if it weren't for the overly fatty beef brisket. Apparently, it used to be leaner and better, but the beef brisket I got was almost pure fat to the point of inedible.
Based on these reasons:
come here for congee and noodle in soup
open 24 hours (perfect after a night of partying)
surprisingly, their burgers are fantastic! I got the bacon cheeseburger last time and it was AWESOME.
watch out for extremely fatty beef brisket
Service Rating: 3/5
Food Rating: 3/5
Price: $ (Less than $10)
Happy Eating!