Griffins- Great Prime Rib, Mediocre Dessert Buffet
I recently went to Griffins with Meta Knight to celebrate his birthday. I have heard some great and not so great things about their chocolate buffet but we both decided to take a chance.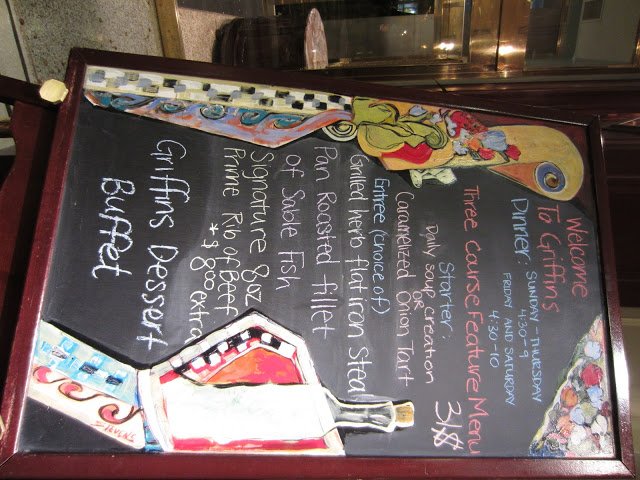 On that day, they were featuring a three course feature menu for $31 and it included a soup, entree, and dessert buffet.
Their business must not be doing very well because there were barely any diners other than ourselves. It kind of hurt our dining experience because we lost that ambiance.
They first started us off with some pretzel bread and foccacia.
Meta Knight went with the Three Course Feature Menu ($31) and he chose the featured soup which was spiced carrot soup. It was clean and refreshing.
He chose the Pan Roasted Filet of Sable Fish and it came with some corn, spinach, and a poached quail egg on top. The chefs did a really good job crisping the skin when pan roasting the fish because it was Meta Knight's favourite part. The sablefish was also extremely tender and flaky. Thumbs up!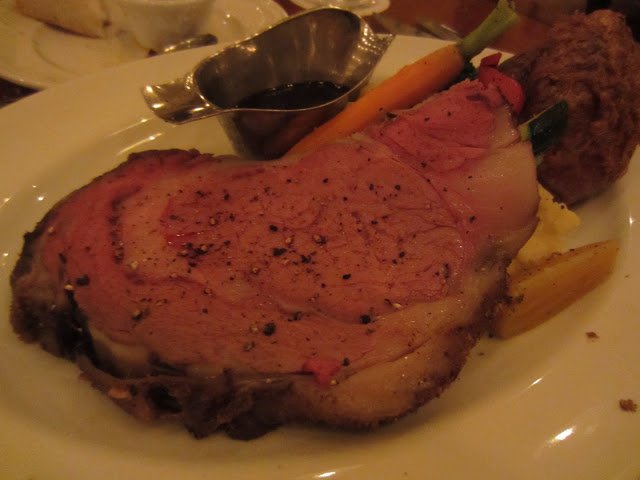 I just got the 10 oz Prime Rib ($38) which came with au jus, side vegetables, mashed potatoes, and yorkshire pudding. The prime rib was cooked perfectly medium rare, just the way I like it, and honestly, I think they gave me more than 10oz because it was gigantic! I looked like a beast compared to Meta Knight since I got the giant slab of meat and he went with the dainty fish. Haha.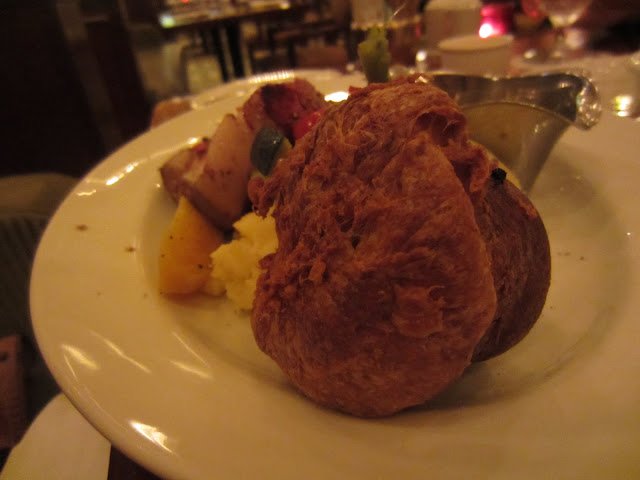 It was my first time trying yorkshire pudding but I don't think this was done well. It was really hard and crunchy on the outside and oily on the inside. It didn't taste very good at all.
I've heard great things about the dessert buffet but Meta Knight and I were pretty disappointed with the lack of variety provided. I wouldn't call this much of a dessert buffet as there were only about 10 items and many of them were quite similar in texture and type.
The chocolate mousse cake and vanilla & chocolate pudding tasted average. It satisfied the sweet tooth but really didn't give me anything else to rave about. I found all their desserts lacked in creativity and flavours. It was very just one dimensional.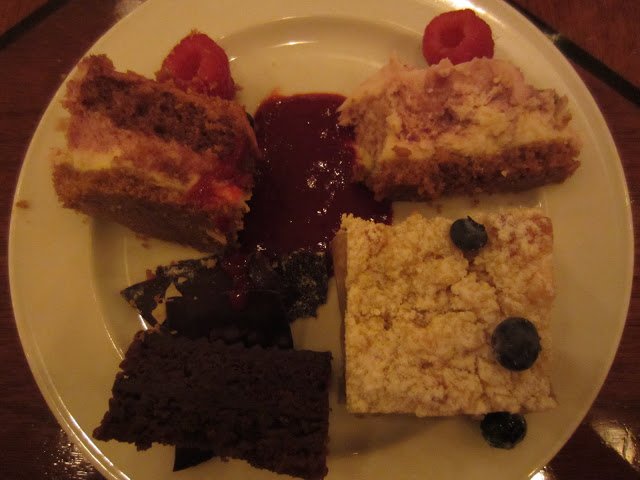 I took four other items start from the top left (clockwise) is a berry cake, Griffin's signature cheesecake, apple crumble, and brownie. See? Very typical and not really original. I was very disappointed with their desserts.
Based on these reasons:
dessert buffet is going downhill
prime rib is pretty delicious
conveniently located in Fairmont Vancouver Hotel
Service Rating: 3/5
Food Rating: 3/5
Price: $$$$ ($30-40)
Happy Eating!