True Confections- Not The Best Dessert Place Around
There are a few popular dessert places in Vancouver and True Confections is one of them. They
have two locations in Vancouver, one in downtown and one in Kitsilano.
Meta Knight and I were craving some dessert after our
fantastic meal at Kintaro, so we decided to head to True Confections to eat
more (as if our food baby was not big enough already :P).
I usually go for cake whenever I visit True
Confections because I am not a big pie or tart fan.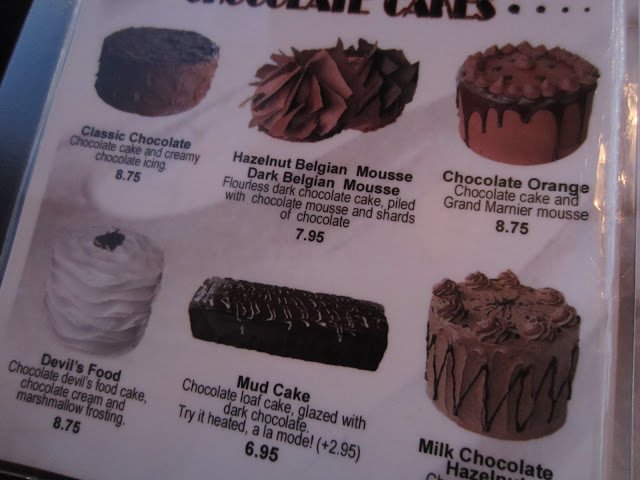 Maybe this is the cheap Kirby talking, but to me, their prices are not cheap for a slice of cake.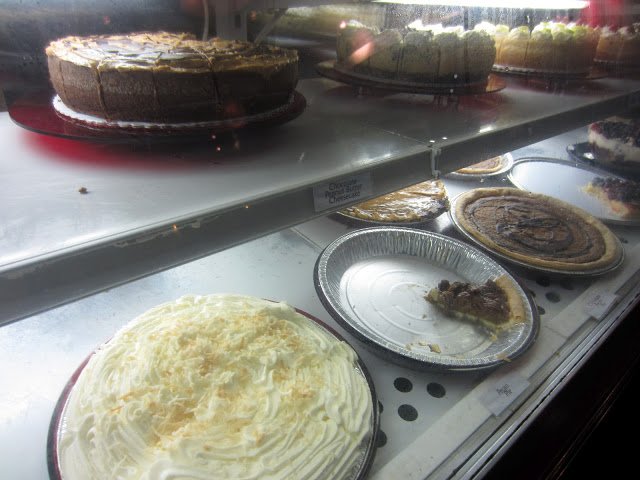 As you can see, they also serve cheesecakes, banana cream
pies, and pecan pies..etc
One of the things I strive to do in my blog is to accurately
represent the food I eat (no photoshop, no crazy altered images) and in this
case, I feel like I did a pretty good job since it accurately depicts the (giant) size of
one of these bad boys. 😀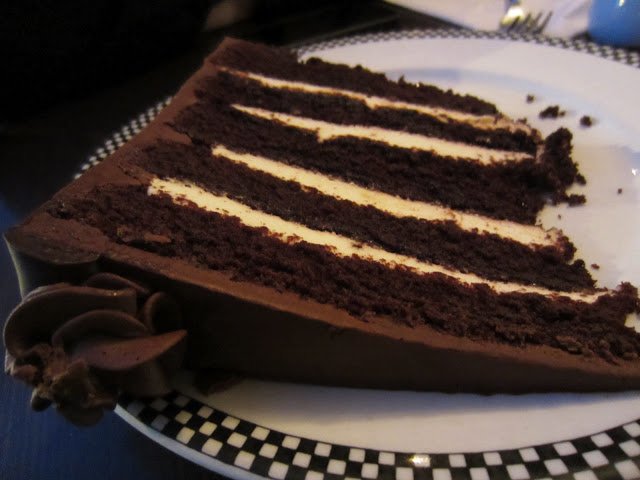 Meta Knight and I shared the
Chocolate Orange Cake ($8.75)
and it's a traditional chocolate cake
with Grand Marnier mousse. I thought the orange flavour was pretty prominent
and the combination of orange and chocolate was pretty cool. However, the slice
of cake was sliced so thin that I felt like while it looked huge on the plate,
it was actually deceivingly small. After we finished it, Meta Knight and I both
thought it was not really worth it and for the amount we spent on the cake, we
could have gotten another bowl of gigantic, delicious ramen from Kintaro. X.X
not the cheapest dessert out there

if you're good at baking, you can probably make some of these cakes yourself

convenient location in downtown core
Service Rating: 2.5/5
Food Rating: 2.5/5
Price: $-$$