Sushiholic- How Awesome Is 'The Awesome Roll'?
Sushiholic is a Japanese restaurant located on East Broadway
that is famous of their 'awesome roll'. I've never been here before so Lil Sis
brought me here one time because it's one of her favourite sushi roll
restaurants.
It looked super sketch from the outside but the interior was
COMPLETELY different and very pretty.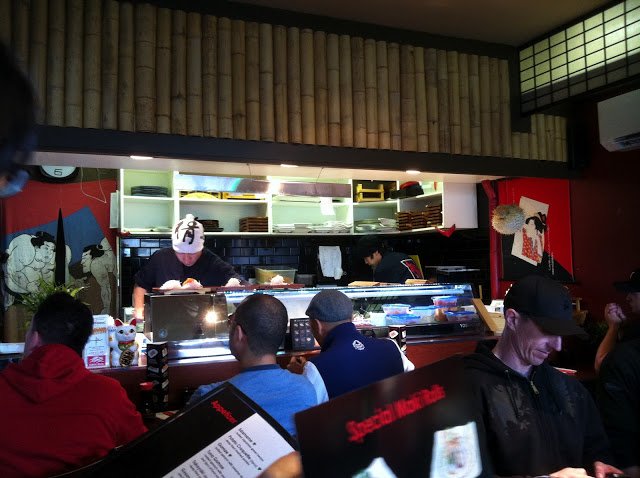 Sushi chefs hard at work behind the bar. We waited quite a
while to get a seat because the place was packed.
Definitely not what I expected from a sketchy
looking sushi place.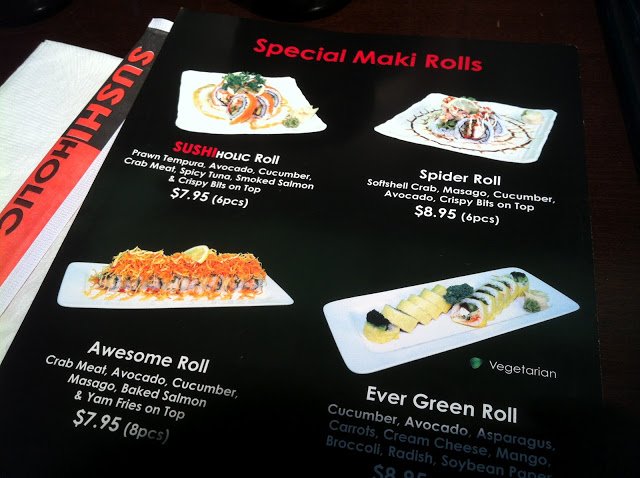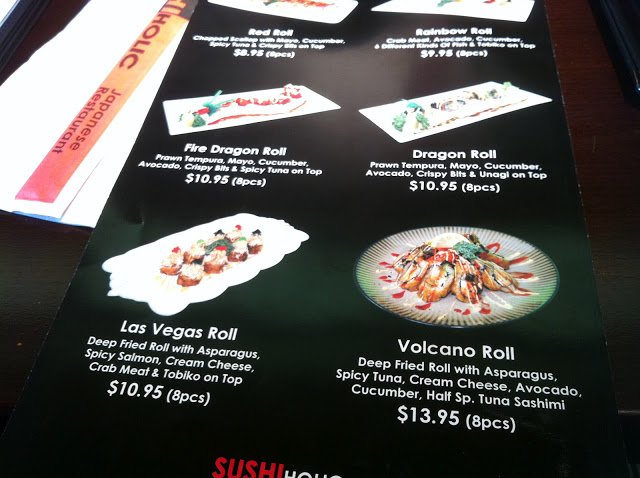 All of them looked so enticing!! I may have to go back just
to try them all. 😀
We started off with a typical
Scallop Roll ($3.75)
. It was one of the better scallop rolls I've
had so this was a solid item.
I am glad that so far, I have never had a disappointing
Las Vegas Roll ($11.95).
This Las Vegas
Roll consisted of asparagus, spicy salmon, cream cheese, crab meat, and tobiko
and it stayed true to its name as it was super funky looking and hosted a yummy
party in my mouth. 😀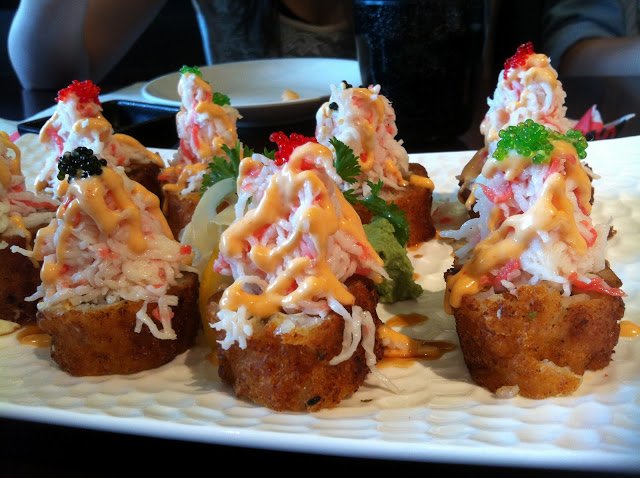 The extra detail of frying the sushi roll really made a
difference as it gave the exterior of the roll a good crunch as well as melted
the cream cheese inside. I would definitely recommend getting this roll when
dining here.
The presentation of this
Spider Roll ($8.95)
was amazing and it was really delicious. If you
don't like softshell crab however, don't get this as it is the main ingredient.
It also contains masago, cucumber, avocado, and crispy bits on top.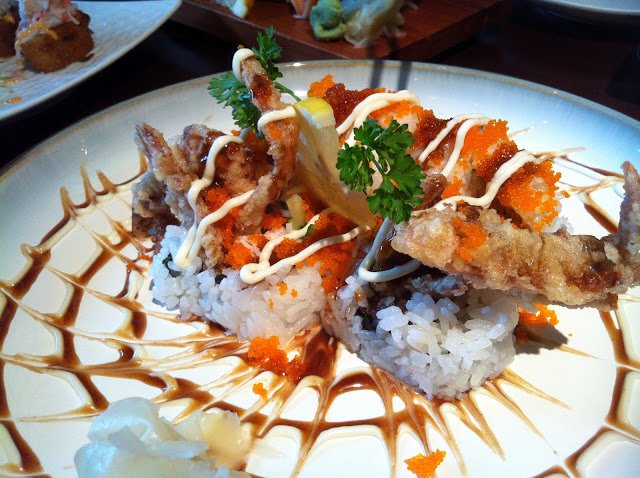 If I'm not mistaken, they give you a whole soft shell crab
so I definitely think this is worth the price. Normally, a soft shell crab is
around $7-8 dollars anyways so I would choose this over a plain soft shell crab
appy any day.
Their
Salmon Sashimi
($9.95)
was not bad but not the best I've had either. It was decent enough though
so no complaints here.
Now for their famous
Awesome
Roll ($7.95)
which is pretty much a California roll (avocado, cucumber and
crab meat) topped with baked salmon, masago, and incredibly thin yam fries on
top.
This is definitely a very unique roll and was quite
delicious when incorporated with the crunchy yam. However, the yam fries usually spill over when you try to pick the sushi up so you will most likely
end up eating them separately. 😛 Unless you have a gigantic mouth, in which I dare you to try and stuff both yam fries and sushi roll into your mouth. 😀
Service Rating: 3/5
Food Rating: 4/5
Price: $-$$
Overall Rating: 4/5