Fallsview Casino's Dining Options Counted Amongst the Best in Canada and the World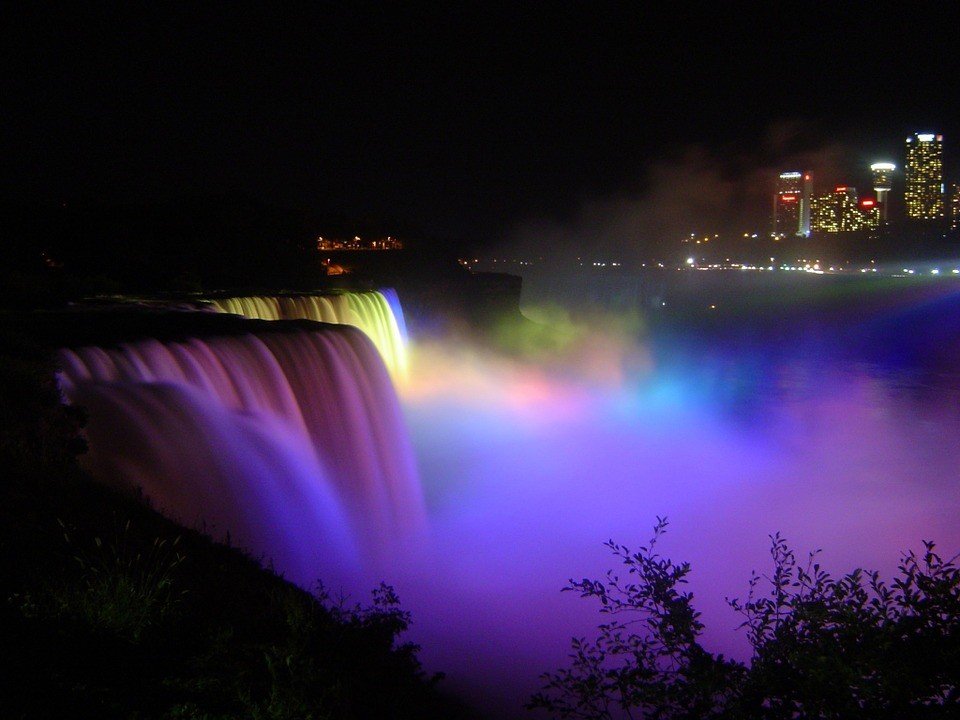 Must-visit even if you prefer online casinos!
Regardless of whether you're playing some of the in-house slot machines at the Niagara Fallsview casino floor or indulging in a few popular online slot titles featured at Slot-machines.ca, during your stay at the Casino resort, you must definitely check-out these two popular restaurants during your next visit to the falls. Elaborating a bit more on the slot machines website mentioned above, it's essentially a portal that helps you find the best online slot games for your needs. Whether you love playing the conventional fruit-machines or the new age 3D slots, the website has reviewed a whole lot of online slot games to help you locate just the right one and make the most of your online casino time.
Let's tell you a bit more about the two restaurants now!
Ponte Vecchio
Anyone seeking that little 'wow' factor in their evening at Niagara Fallsview Casino resort must definitely step inside Ponte Vecchio and sample their amazingly-authentic Italian cuisine, with some of the best wines available in the country and abroad.
The restaurant is open from 5 PM to 11 PM all days of the week except Sundays and Mondays. It is situated just off the gaming floor, near the Salon Prive entrance. However, you must be at least 19 years old to enter the casino facility and hence the restaurant.
The name of the restaurant is derived from the Ponte Vecchio Bridge in Florence, Italy. This bridge runs over the Arno River and has centuries of history and stories behind it. As of today, it is lined by exclusive art and retail dealers, jewelry stores and high-end shops (read more on it at nytimes.com). It serves as just the right inspiration for this CAA/AAA Four Diamond restaurant!
You can indulge in some really fine Italian dining at Ponte Vecchio, in the embrace of an old-world ambience. Their menu has been designed specifically to tempt the visitors' taste buds, along with award-winning wines to complement the dishes.
21 Club Steak and Seafood
Fallsview Casino resort's 21 Club Steak and Seafood house is just the right place one would want to be during his/her visit to the historic Niagara Falls (read how Niagara Falls becomes an ice-covered spectacle, at bbc.com)! It's a CAA/AAA Four Diamond award-winning restaurant which is super bold and big in terms of its flavour.
They are open all days of the week barring Tuesdays and Wednesdays, and their timings are 5 PM to 11 PM. You can reach 21 Club via the Salon Prive on the casino floor. However, as in case of Ponte Vecchio, you must be at least 19 years old to enter the casino premises, and the club.
What really sets this club apart is that you get to have some amazing food prepared with market-fresh ingredients highlighting the refined Canadian cuisine. Everything is prepared with uncompromising standards of excellence. Whether you are having their perfectly charred custom-aged rib eyes, slow roasted prime rib, sumptuous seafood, strip loins or T-bone, you'll find 21 Club Steak and Seafood far ahead of the competition.
Their award-winning collection of 700 types of finest international and local wines ensures that you'd always have something nice to pair with your dishes.
Happy Eating!