Easiest Matcha Mochi Brownie Recipe
Hey guys! I'm so sorry I've been MIA for the past three weeks. A lot has happened in my life and its been hard to find the time to blog and do all the things I normally had so much time to do. First off, I want to tell you that I got a puppy!!!!! I've always wanted a puppy ever since I was little and my dream finally came true when Meta Knight and I drove down to the states to pick up our little furball.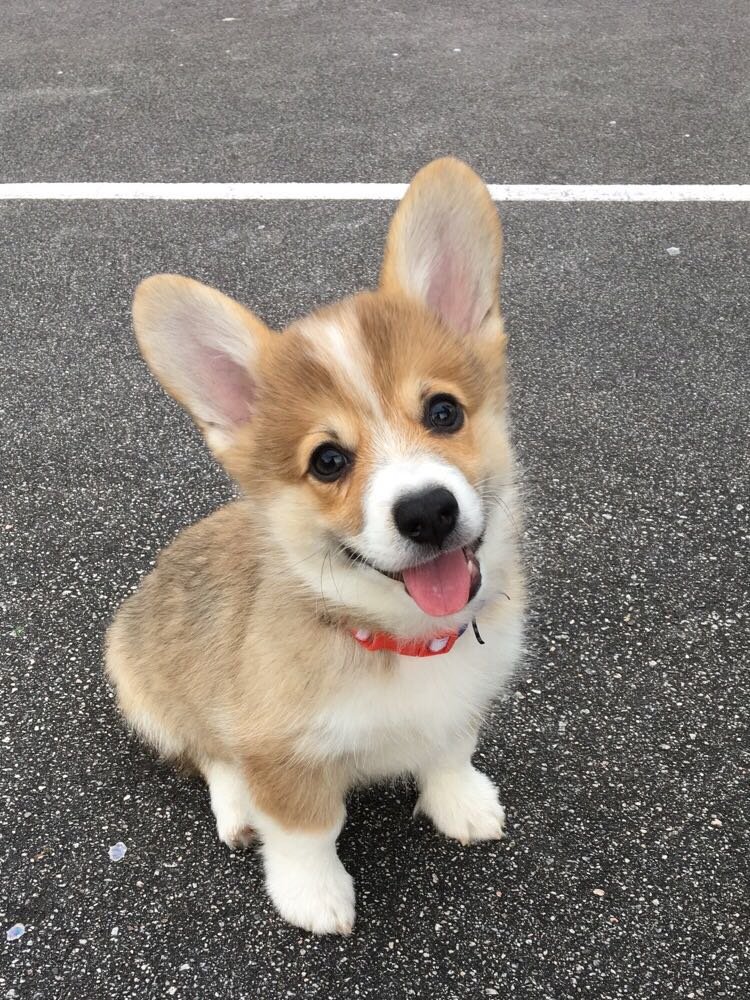 Our puppy's name is Luigi (check out his instagram!) and he is a Pembroke Welsh Corgi. 🙂 He is about 11 weeks old now and is the cutest thing I've ever seen. But because he is so young, he is a HANDFUL. It is ridiculous how much time it takes to train, nurture, and care for a puppy! I mean, I knew that it was going to be hard, but I definitely didn't prepare for all the temper tantrums, the food possessiveness, the poops, the pees, the everything. XD Now that I've had a couple of weeks with him, I hope I can slowly start getting back to my regular schedule and post more often.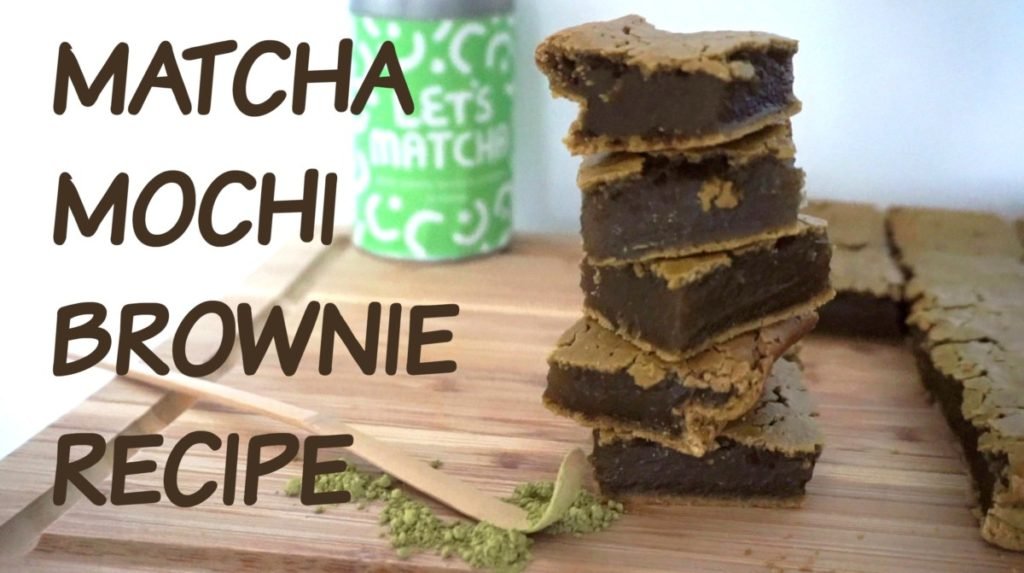 Anyways, back on track. Ever since I posted about my "Easy and Delicious Mochi Brownie Recipe", not only did I get a lot of requests to post one a Matcha version of it, but that original post garnered more views than most of my other recipes combined! Clearly people love their mochi brownies! Click the photo above to watch my YouTube tutorial on how to make it! Trust me, it takes less than an hour, it's scrumptious, and is a definite must try for mochi fanatics.
Matcha Mochi Brownie Recipe
Ingredients:
1 cup of water
2 tbsp of matcha powder (I used Let's Matcha)
3 ½ tbsp of butter
2 tbsp of vegetable oil
2 ¼ cups of sweet rice flour
1 cup of sugar
½ tsp of baking soda
a pinch of salt
2 large eggs
a splash or two of vanilla extract
Instructions:
1. Preheat oven to 350°F/175°C. Combine water, butter, oil, and matcha powder in a pot over medium heat. Make sure to whisk the matcha powder until there are no lumps and everything has melted together.
2. In a large mixing bowl, combine all of the dry ingredients and then stir in the matcha liquid mixture. Stir to combine.
3. Add the eggs, vanilla extract. Make sure to combine evenly and that there are no lumps.
4. Pour the mochi brownie batter into a oil sprayed or parchment lined pan.
5. Bake in the oven for 45-50 minutes.
6. Remove from the oven and let cool (10 minutes) before cutting into even squares.
7. Enjoy!
Happy Eating!