Cupcakes (Metrotown Location) – Mini Cupcakes are the Way to Go
For a work event, I had to order a HUGE amount of cupcakes so I chose 'Cupcakes by Heather and Lori' because it just opened up not too long ago in Metropolis at Metrotown.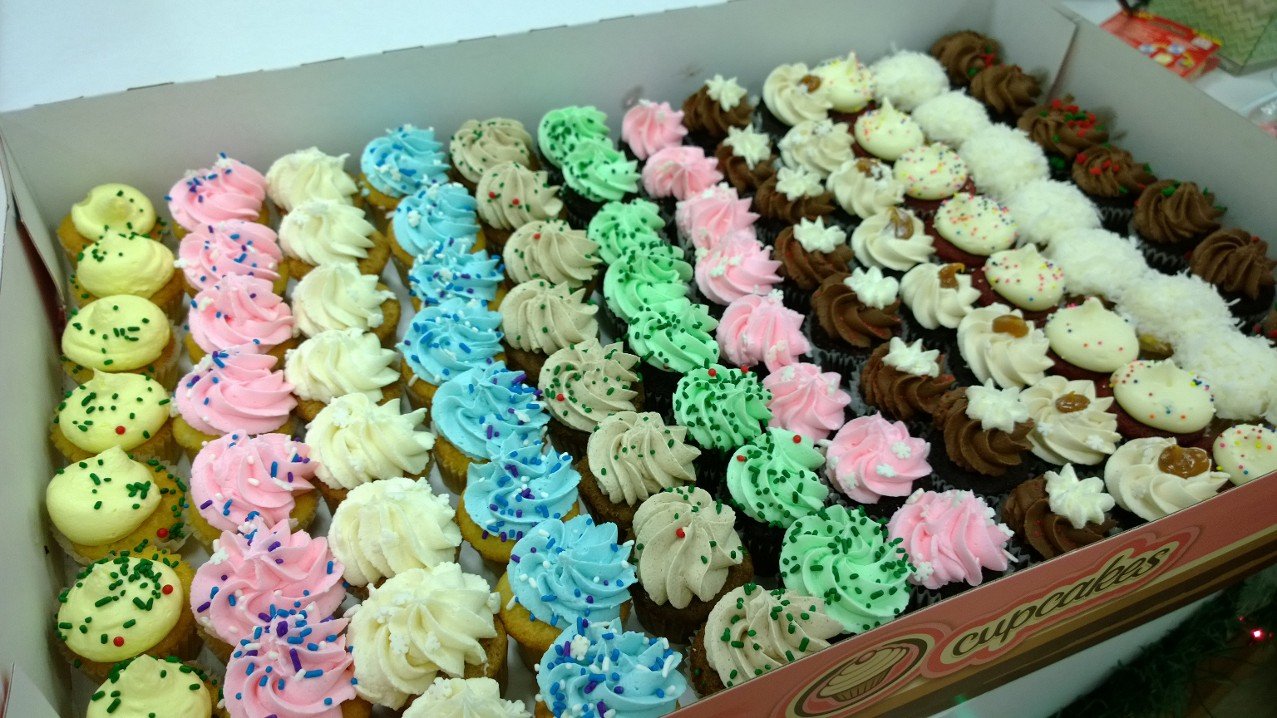 Our assorted pack of mini cupcakes included flavours like Blue Hawaii, Lemon Drop, Gingerbread, Caramella, Mint Condition, Red Velvet, Sweet 16, Diva, and Chocolate.
photo courtesy of http://cupcakescoasttocoast.blogspot.ca/2011/04/best-of-british-columbia.html
My usual pet peeve about cupcakes is that it tends to be overly sweet, but mini version of these cupcakes made for a better balance between icing and cake. It's also bite size which means you can try out different flavours!
Service Rating: 4/5
Food Rating: 3/5
Price: $-$$
Happy Eating!