Black + Blue- Fancy Schmancy Salad
Ever since Black + Blue's debut, I've always wanted to check out their steaks but have been discouraged time and time again by the poor ratings on Urbanspoon and word of mouth.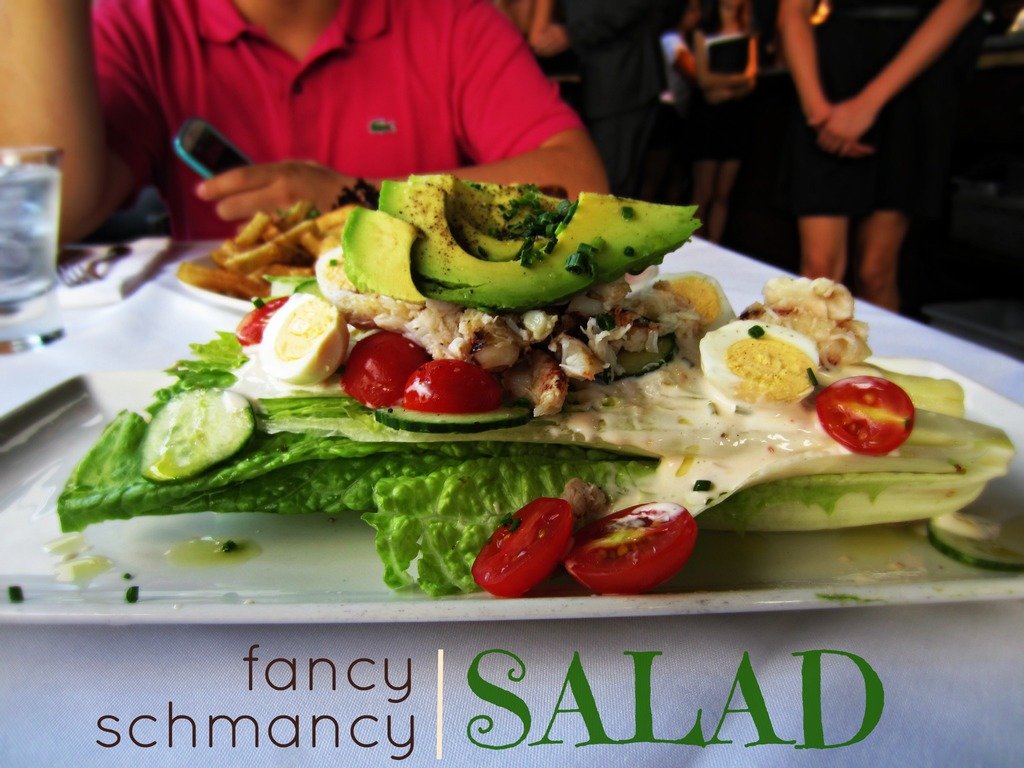 Finally, I devised a recipe for success! I would go for lunch/brunch and that would give me a good taste of what this restaurant has to offer without completely breaking the bank.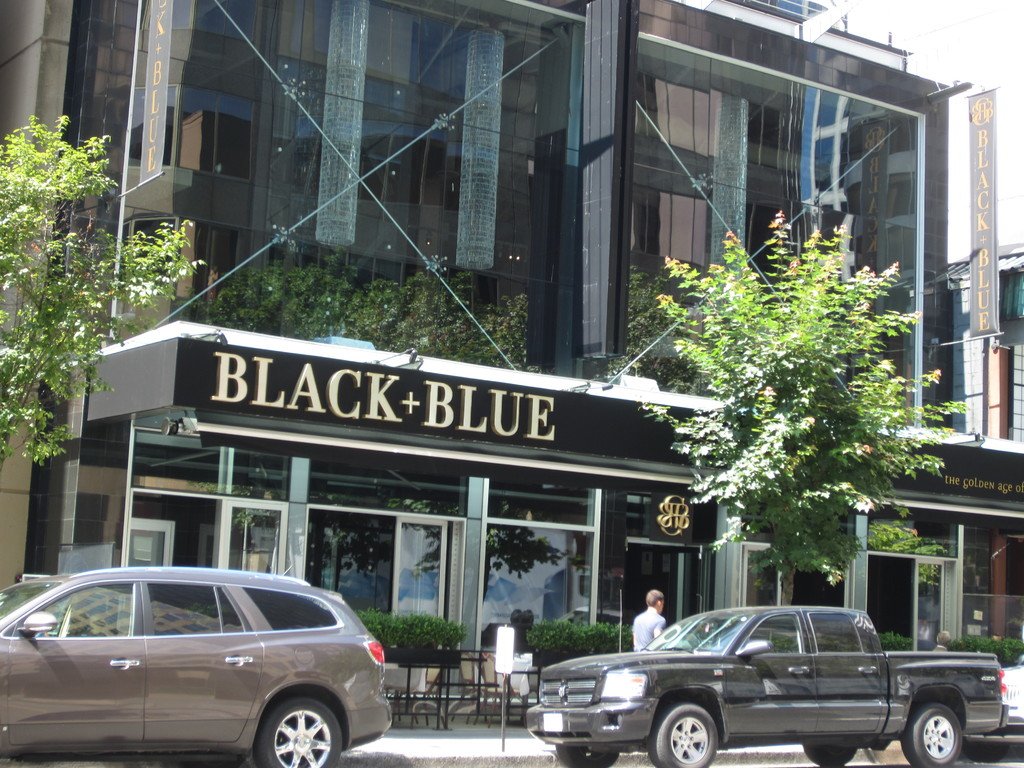 Blondie and I met up for brunch and asked if we could dine on 'The Roof' which is their new patio. The majority of their customers were businessmen on lunch break or client meetings. In our short shorts and coloured clothing, we felt a little out of place in a sea of grey, black, and suits (omg, season 3 of Suits is ah-mazinggg).
The Roof has their own unique menu separate from the one inside the restaurant downstairs. They had some pretty cool items like Mac & Cheese Sticks and Lobster Monte Cristo. Fancy.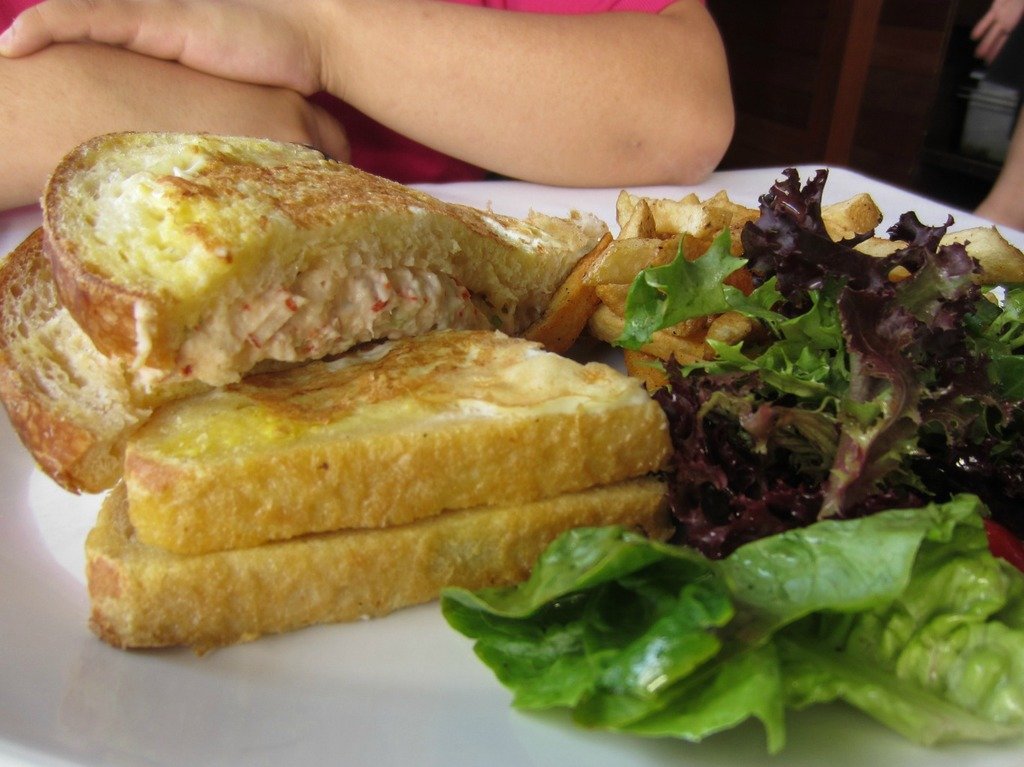 Blondie chose the Lobster Monte Cristo ($16) which consisted of a creamy lobster filling stuffed inside sourdough bread, then fried in egg batter.
The lobster filling was too heavy on the mayo and lost the essence of what it was, lobster. We both agreed that if the lobster were cut into large chunks and just tossed in a teaspoon of mayo, oil, and spices, it would have been perfect.
My new dietary restrictions include me having to go gluten free half the time (I know it sounds weird.. but its complicated) so I had to go with a salad even though I really wanted a sandwich and mac and cheese sticks! The Louie Salad ($18) looked the best so I gave that one a go. To my surprise, it was served with a whole wedge of romaine lettuce. On top were cucumbers, cherry tomatoes, quail eggs, avocado, dungeness crab, and louie dressing.
The salad was incredibly light and perfect on a summer day. I find that most restaurants usually have a heavy hand when it comes to salad dressing so it was refreshing to see the PERFECT amount of dressing on the salad. Though I thoroughly enjoyed the salad, I had to cough up over $20 after tips and taxes so I probably won't (and cannot afford to) be having this on a regular basis.
If you're looking to impress somebody, The Roof is the way to go. It looks classy, modern, and has an expensive menu to back it up. The food is average to good considering the price but I don't know if I'd revisit too often just because the price is double what I would normally spend on a meal.
Service Rating: 4/5
Food Rating: 3/5
Price: $$-$$$$
Happy Eating!