The Keg Steakhouse and Bar (Dunsmuir) – Winner Winner Lobster Dinner
If you haven't heard already, there is a new Keg location in town. It opened up on Dunsmuir just a couple of weeks ago and is already attracting quite a bit of attention despite the relatively low-key opening.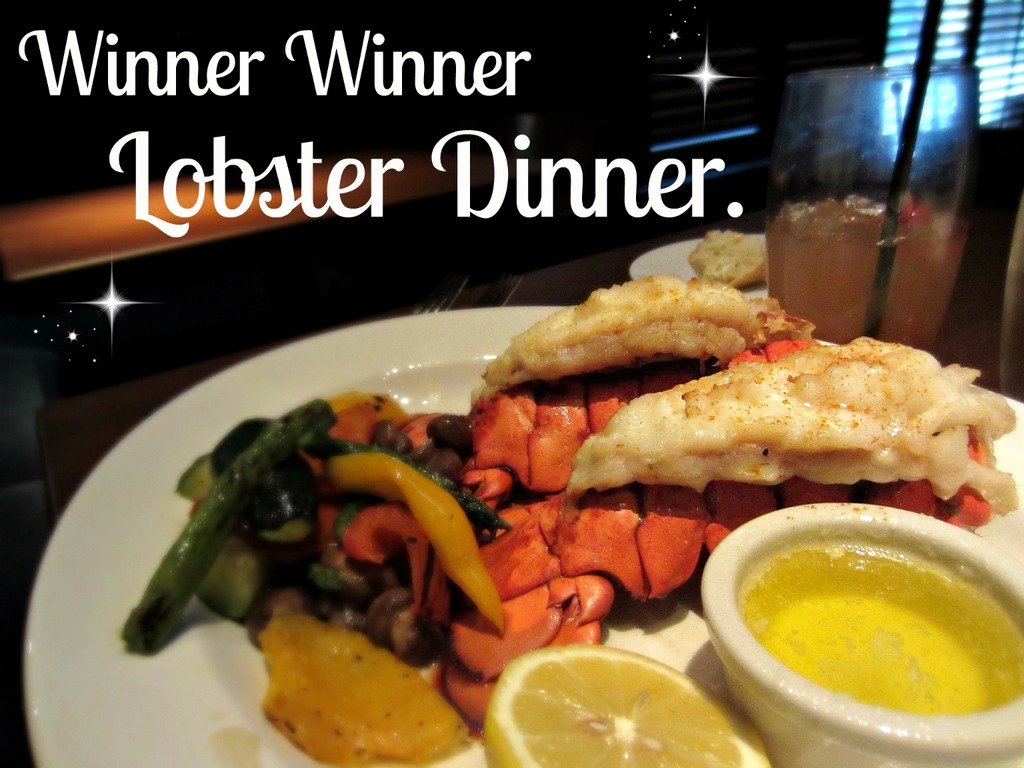 I came here with Meta Knight to check it out and to watch the 'nucks game at the same time.
We felt pretty VIP because we were seated in this nice little area near the entrance with our own TV. The hostesses also didn't bring any one else to our area so we had it all to ourselves.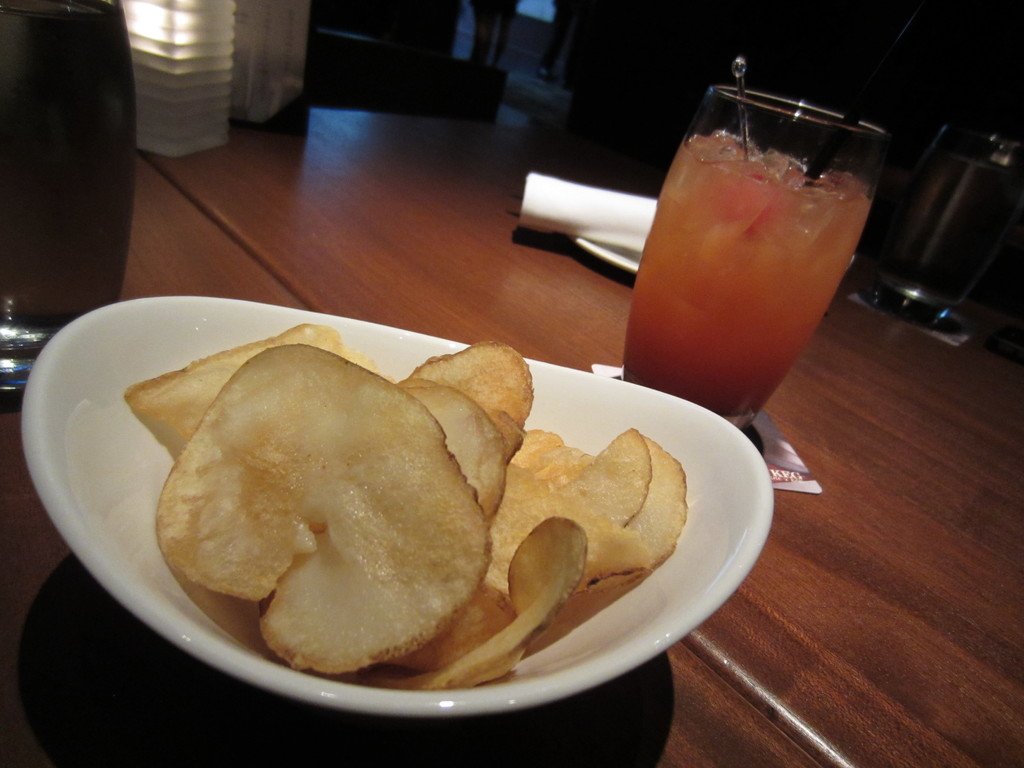 A simple thing like giving us homemade chips to munch on while pondering the menu really elevated our experience from the get go.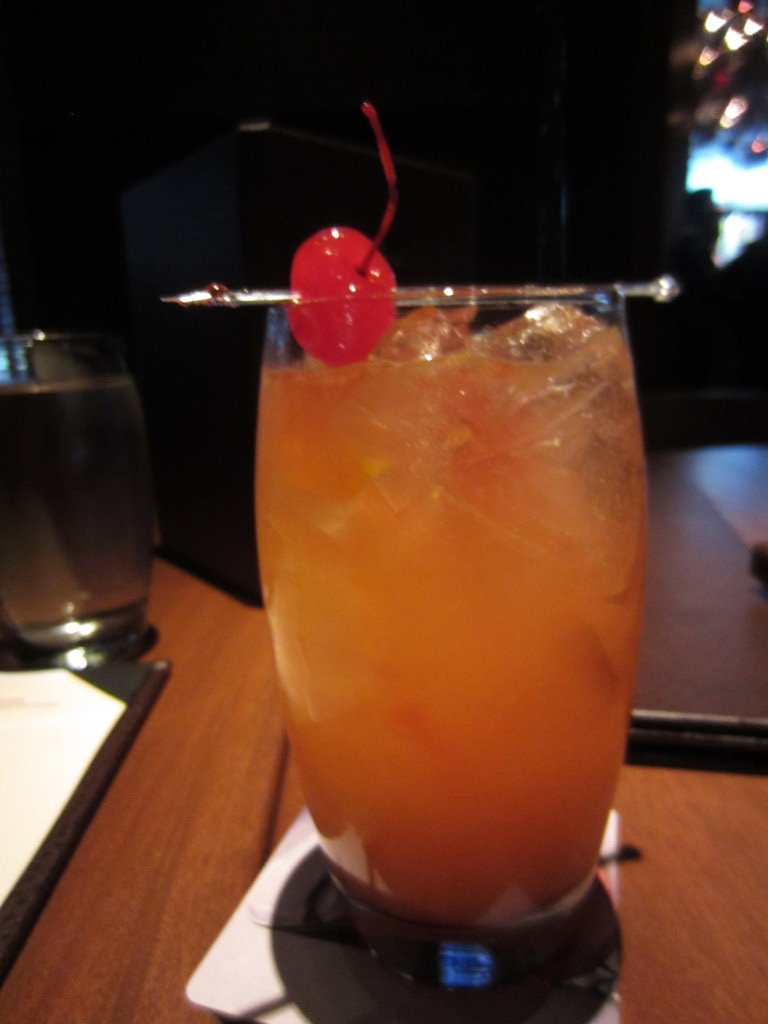 A refreshing and delicious non-alcoholic Shirley Temple to start.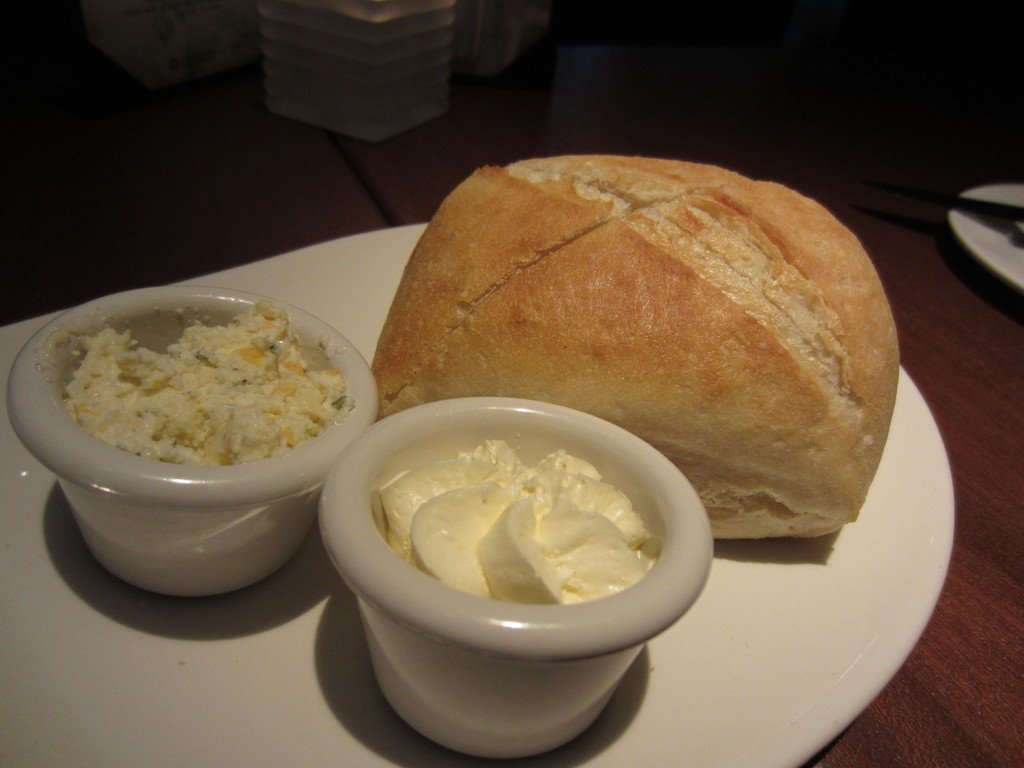 Tip from Meta Knight: you can request Three Cheese Butter with your bread and it is essentially butter with three types of cheese mixed into it. It's really fattening but really yummy.
Meta Knight opted for the Filet Mignon ($31.95 for 7 oz) which is an extremely tender beef tenderloin wrapped in applewood smoked bacon. He chose the garlic mash potatoes as his accompaniment.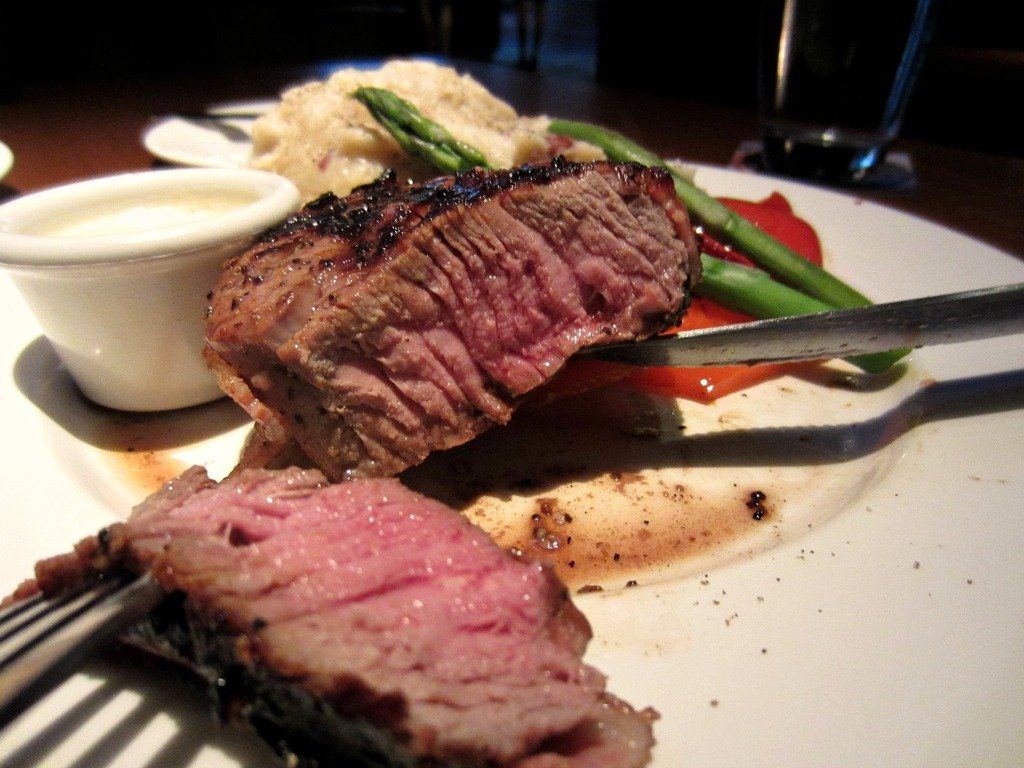 Filet mignon is the king of ultimate tenderness so needless to say, it was amazing. The garlic mash (with hints of potato skin!! :D) is probably one of the best mash potatoes in town.
I have no clue why but I was REALLY craving lobster that day (I know.. expensive craving, eh?) so I ordered the Atlantic Lobster Tails ($41.95) with roasted veggies as my side.
They cooked the lobster just right and didn't over season it to allow the natural flavours to come through. I didn't even need the butter to be honest. Throughout the whole meal, I kept wondering whether these were fresh or frozen lobster tails because I couldn't tell through the taste. Does anyone know??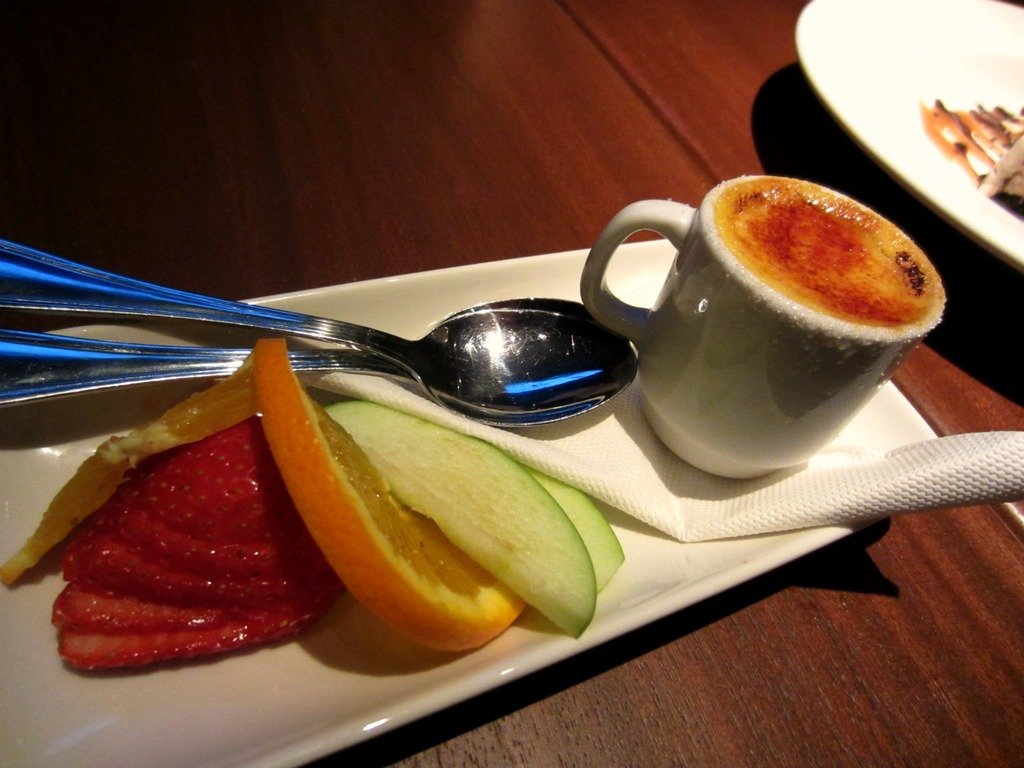 They have this thing I adore called Sweet Minis and they are essentially mini desserts. You can choose from Butter Tart, Fudge Brownie, or Passion Creme Brulee for $2.95 each or get all three for $7.95.
I just ordered the Passion Creme Brulee and oh my gosh… it was delectable. Even though it could be finished in a few bites, I ate it extra slow and savoured every last spoonful.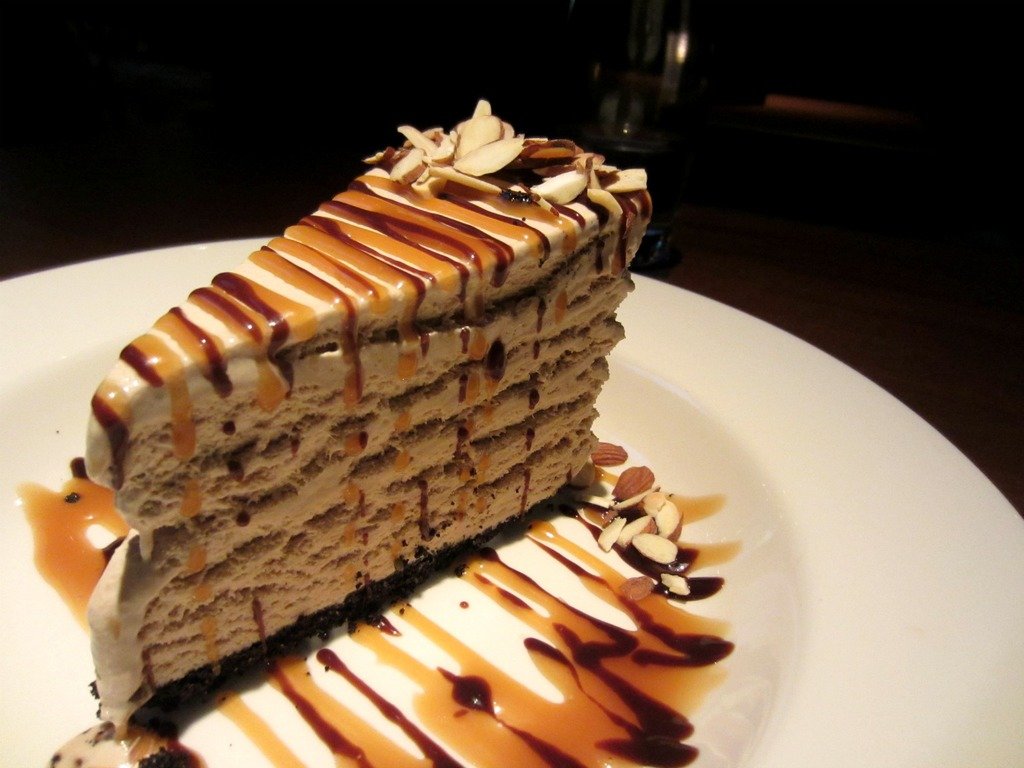 The Keg is famous for one dessert and one dessert only. That is the Billy Miner Pie ($5.95). It is a slice of mocha ice cream cake loaded with hot fudge, caramel ,and sliced almonds. The almond slices really made the dessert because it provided a textural contrast to the otherwise soft and mushy ice-cream.
Based on these reasons:
right outside Granville station so it is extremely convenient to transit there
beautiful decor
can add up if you order appy, entree, and dessert
Service Rating: 4.5/5
Food Rating: 4/5
Price: $$$$
Happy Eating!