Hanok Korean Restaurant- Come for their Lunch Specials!
With so many choices for Korean food in Vancouver, it is hard to choose which restaurant to go to. If you happen to be in Richmond and for some reason craving Korean food, I would highly suggest Hanok Korean Restaurant.
They are located in the middle of the Richmond food district (aka Alexandra Road) and are offering some pretty great deals for lunch.
They took over Mongolian Grill and renovated the entire interior.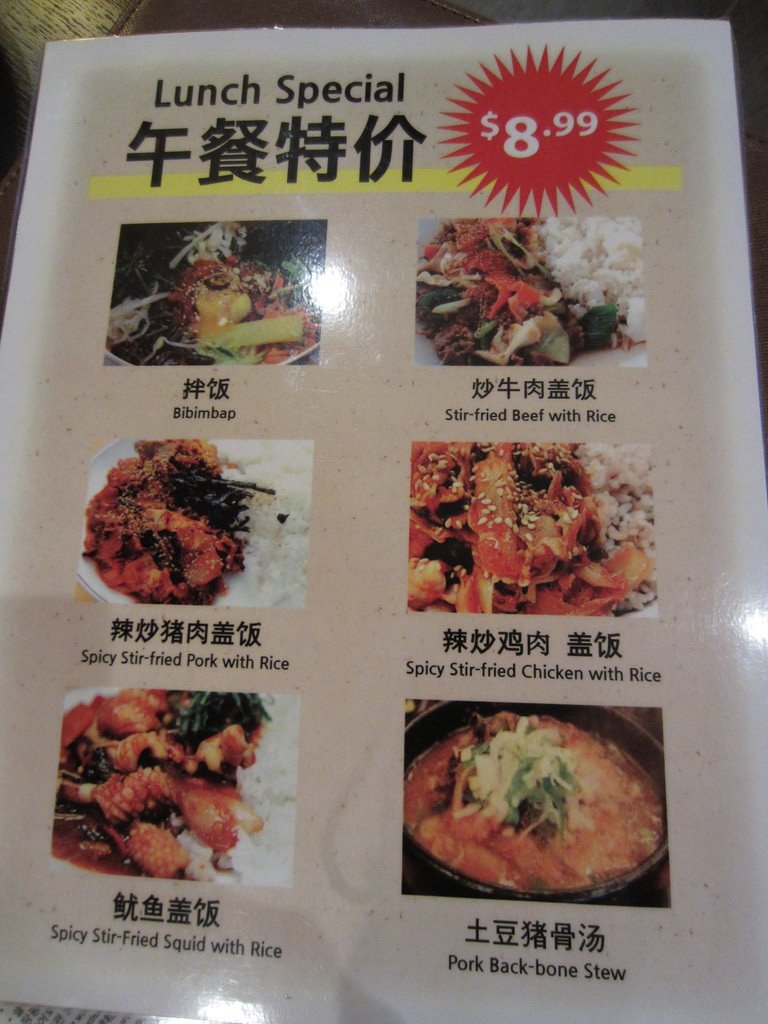 I've been here for lunch and dinner and I would defintiely recommend coming here for lunch over dinner because their lunch specials are really affordable. For $8.99, you can choose from ten entrees and a side of either japchae, dukkboki, kimbap, or korean pancake.
They have a lot of classic authentic Korean dishes like bibimbap, sundubujiggae (soft tofu soup), bulgolgi soup, pork bone soup…etc.
They provide classic banchans (complimentary side dishes) like seaweed, kimchi, and sweet potatoes but the difference between them and other restaurants is that they do not skimp on the serving. As well, when our potatoes were looking empty, the waitress went to get us more without us even having to ask!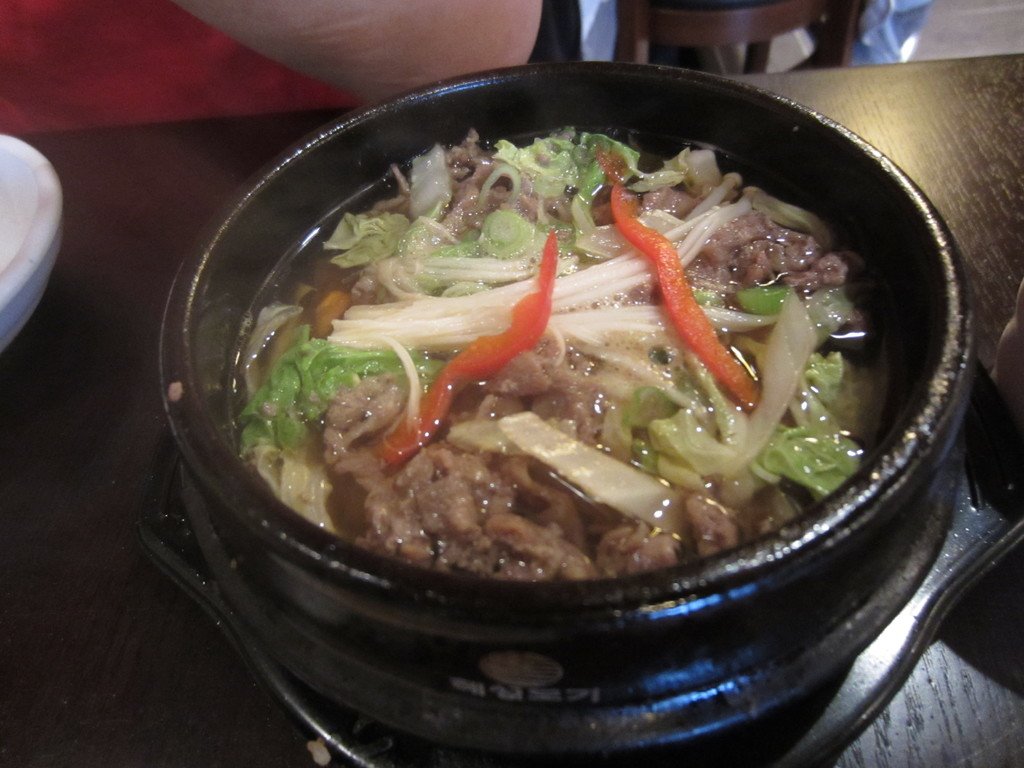 I got the Bulgolgi in an Earthenware Pot w/ Dukkboki ($8.99) as my side. At first when I read this I thought it said in an 'earthworm bowl'. Scared the bejeezes out of me. 😛
Anyways, the broth is a actually more sweet than savoury which is the authentic way of preparing bulgolgi soup. It tastes vastly similar to the ones I had in Korea so I deem this to be authentic in my non-expert opinion. It had TONS of beef and a good amount of glass noodles and veggies. It also comes with a bowl of rice.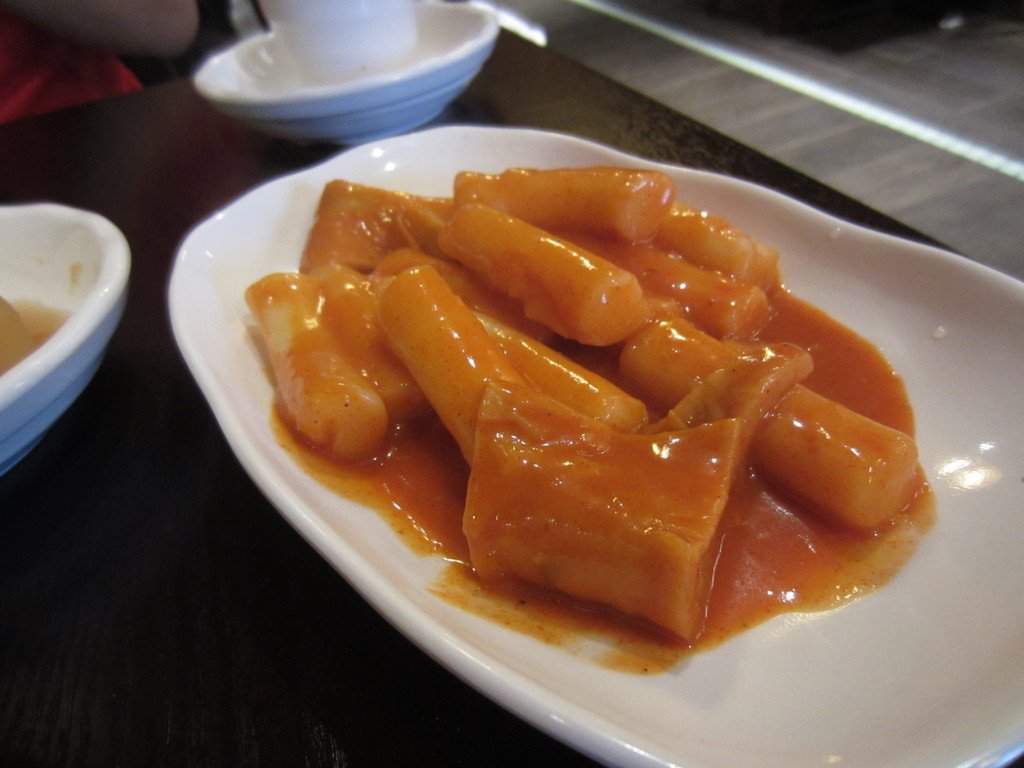 Dukkboki is essentially stir fried rice cakes in a spicy red pepper Korean sauce (gochujang). The portion was generous considering it is 'free' and a normal entree portion of dukkboki here is over $10. It's also quite spicy anyways so having it in small amounts is good enough for me.
The
Soft Tofu Soup (Choice of Beef/Seafood/Kimchi) ($8.99)
was very delicious as well and is similar to the tofu soup from "
House of Tofu Soup
" down the road.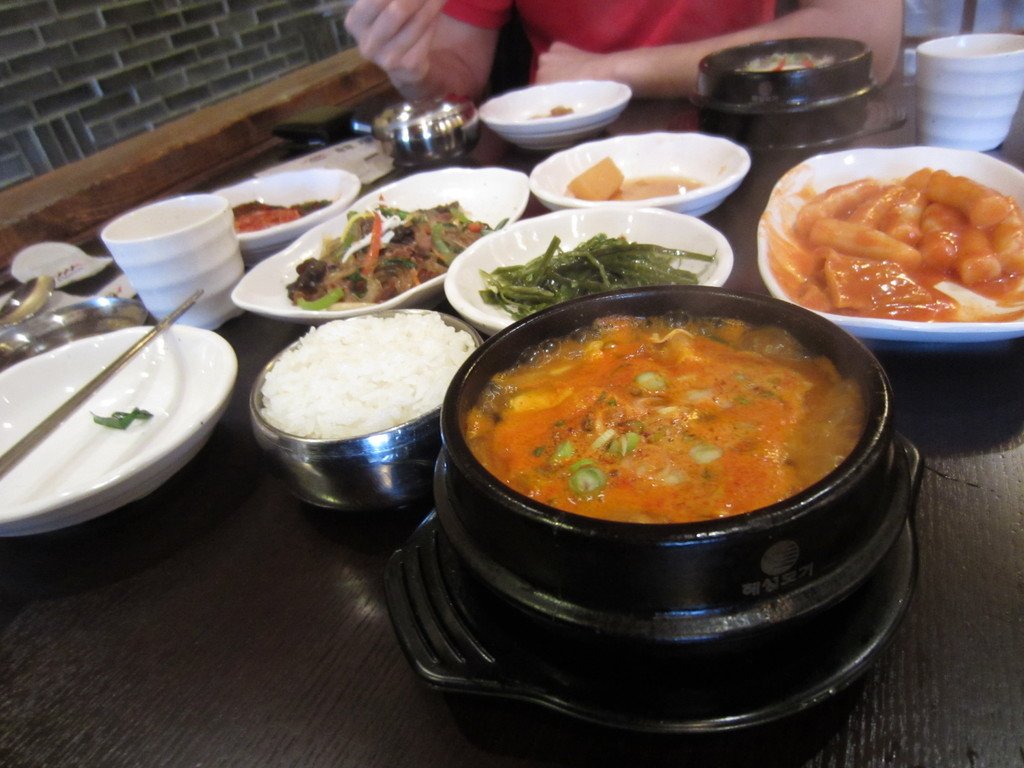 It may look like a small portion but it actually fills you up quite well if you eat it with a bowl of rice.
Also, you can't forget about the sides. The quality of the Japchae completely surprised me as there was an abundance of onions, beef, black fungi, red peppers, green peppers, and glass noodles! A lot of restaurants do a mediocre job of this dish but you could tell they put a lot of effort into making these sides here. Two thumbs up!
Based on these reasons:
authentic Korean food
lunch specials are super affordable and leaves you satiated
allocated parking lot in front
consistent quality every time I've visited
Service Rating: 4/5
Food Rating: 4/5
Price: $
Overall Rating: 4/5
Happy Eating!

courtesy of http://www.quickmeme.com/meme/3pg7w4/