The Oakwood Canadian Bistro (Dine Out Vancouver 2013)- Proud To Be Canadian
On the last day of Dine Out, Meta Knight and I scored a reservation at The Oakwood Canadian Bistro on West 4th. I've heard much about their poutine and Montreal smoked meat so we were excited to give it a try. After all, we are both Canadians and everyone knows Canadians can't get enough of poutine. 😀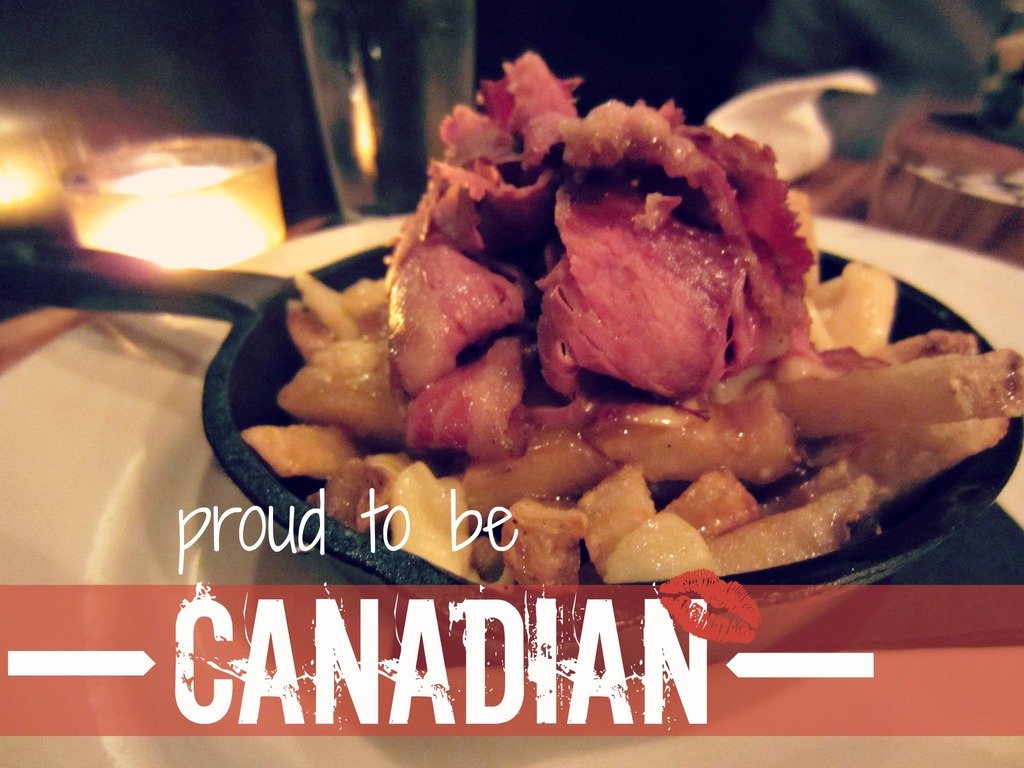 Their 'All Canadian Poutine' was not part of the dine out menu but we added it on for an extra 9 dollars. It has fries, fresh curds, gravy, and of course, the smoked meat. Meta Knight and I inhaled this thing and finished it in no time. Needless to say, two thumbs up.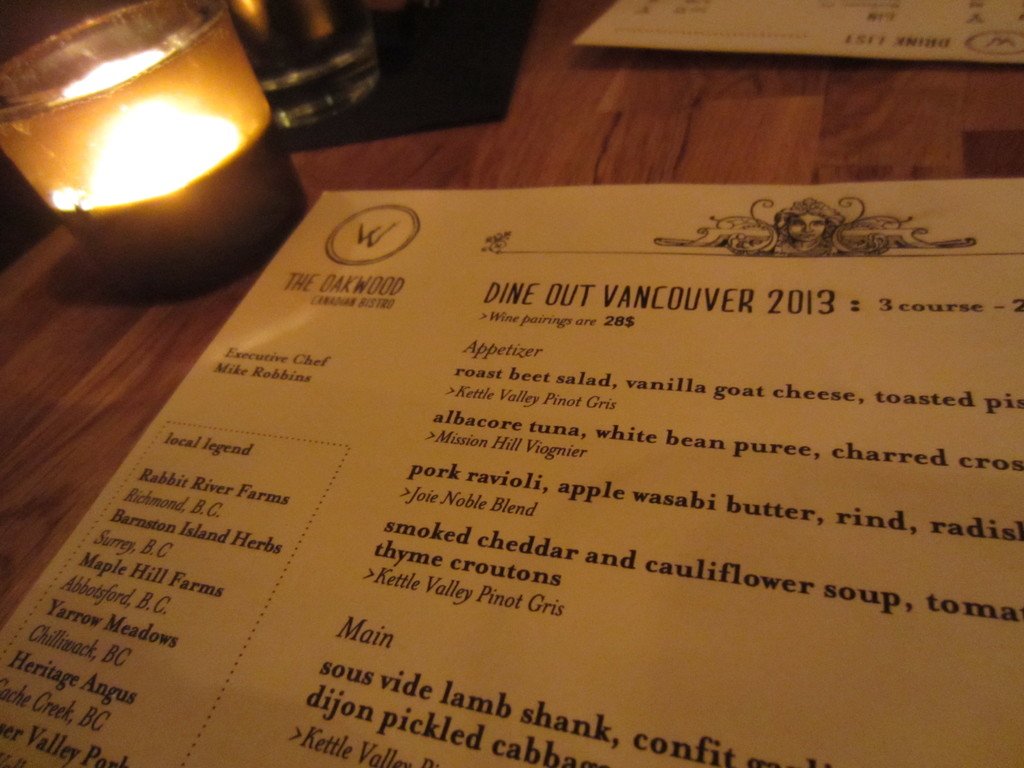 I read from preview reviews on their dine out menu that the pork ravioli was not that great. Thus, I was going to go with the Smoked Cheddar and Cauliflower soup. That was until…the waitress told us they were all out of pork ravioli and they substituted it with pork belly instead!!!
Any kind of determination to eat healthier went out the door when I saw this thing. Sitting in front of me were two large pieces of crispy, ever-so-fatty Pork Belly w/ apple wasabi butter, rind and radish sprout. I didn't need teeth to eat this because it was THAT tender.
Meta Knight went with the Albacore Tuna w/ white bean puree and charred crostini and really enjoyed it.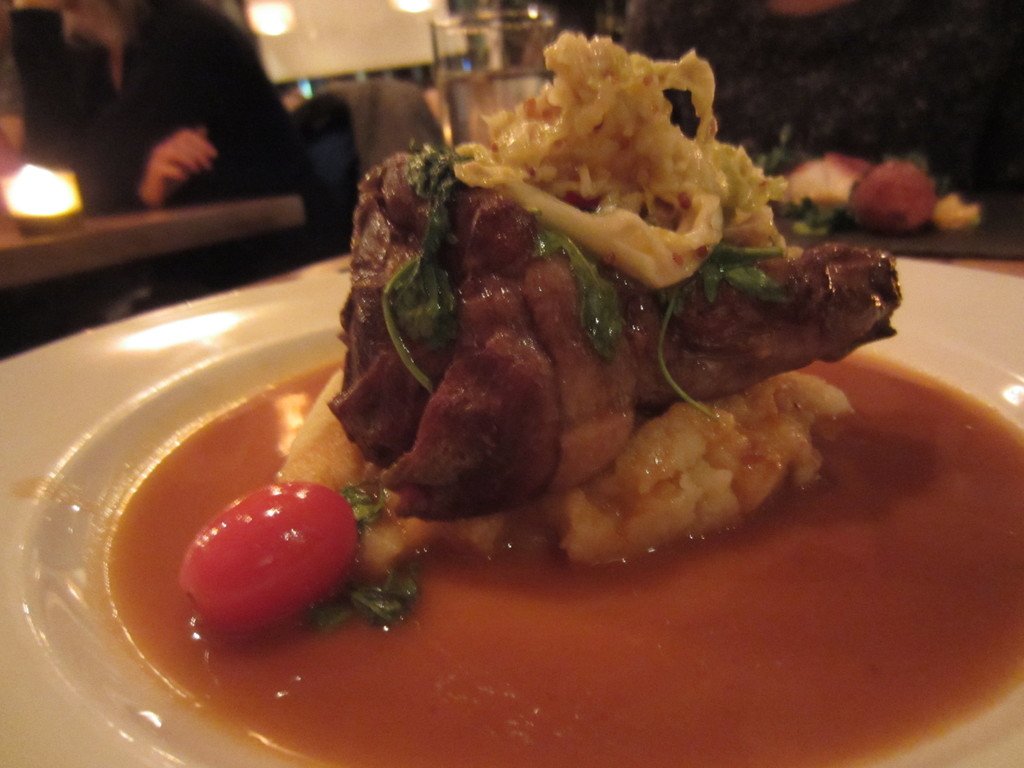 Only when the entrees came did I realize we ordered two courses each of meat. Appy and entree. =.= This Lamb Shank was prepare sous vide which is a method that is used to cook meat evenly while retaining as much natural juice as they can inside.
To be honest, I felt really full and satisfied (probably from all the hunks of fat) after the pork belly so I actually wish I could have packed this and the dessert to go. But anyways, the Sablefish was perfectly charred on the outside creating a nice crispy layer of crunch while the meat on the inside was tender as can be. It was my first time trying patty pans (a unique type of squash) and it was really interesting!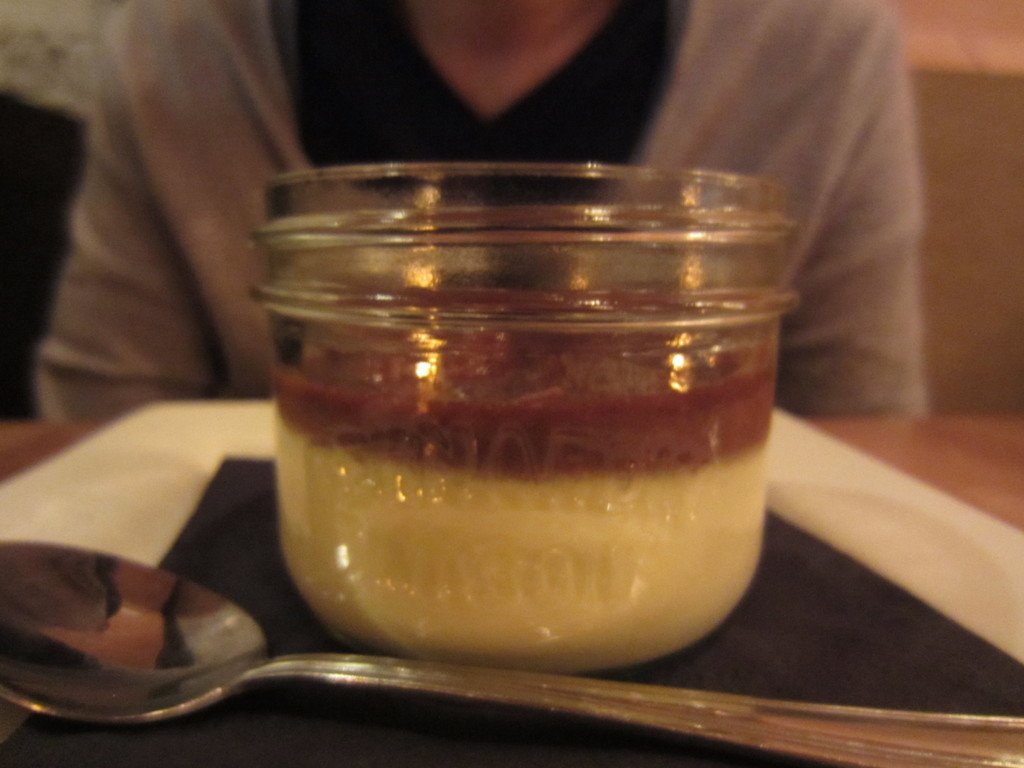 The Nanaimo bar custard layered with vanilla custard and coconut walnut ganache was like a creme brulee but without the crispy top. I loved the custard and the large coconut shreds in the ganache. It was one heavenly dessert.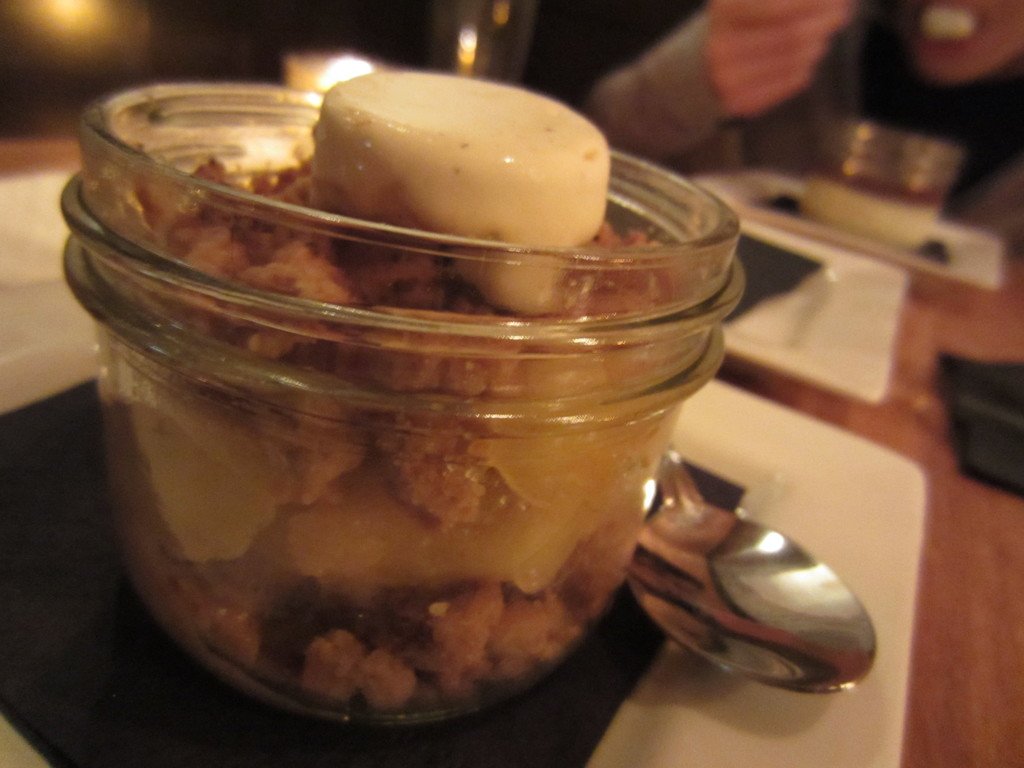 We also shared the Apple Crumble made with Gala and Granny Smith apples, crumble, and vanilla bavarian cream. The bavarian cream was frozen and added a cool gastronomy component to the warm apple crumble.
Overall, both Meta Knight and I agree that this was one of the best Dine Out Vancouver experiences we've had and we will definitely be back in the future to try out the items on their regular menu.
Service Rating : 4.5/5
Food Rating: 5/5
Price: $$$-$$$$
Happy Eating!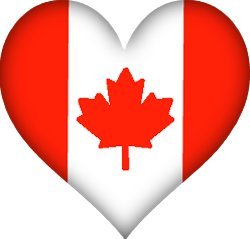 courtesy of http://www.webweaver.nu/clipart/canada-day.shtml