Chewies Steam & Oyster Bar- So Dark. I Can't See.
These pictures were actually from a long while ago but I never wanted to use them for a blog post because they were so freakin' dark! I finally decided to lighten these babies up but they still aren't very good so please excuse the low quality pictures.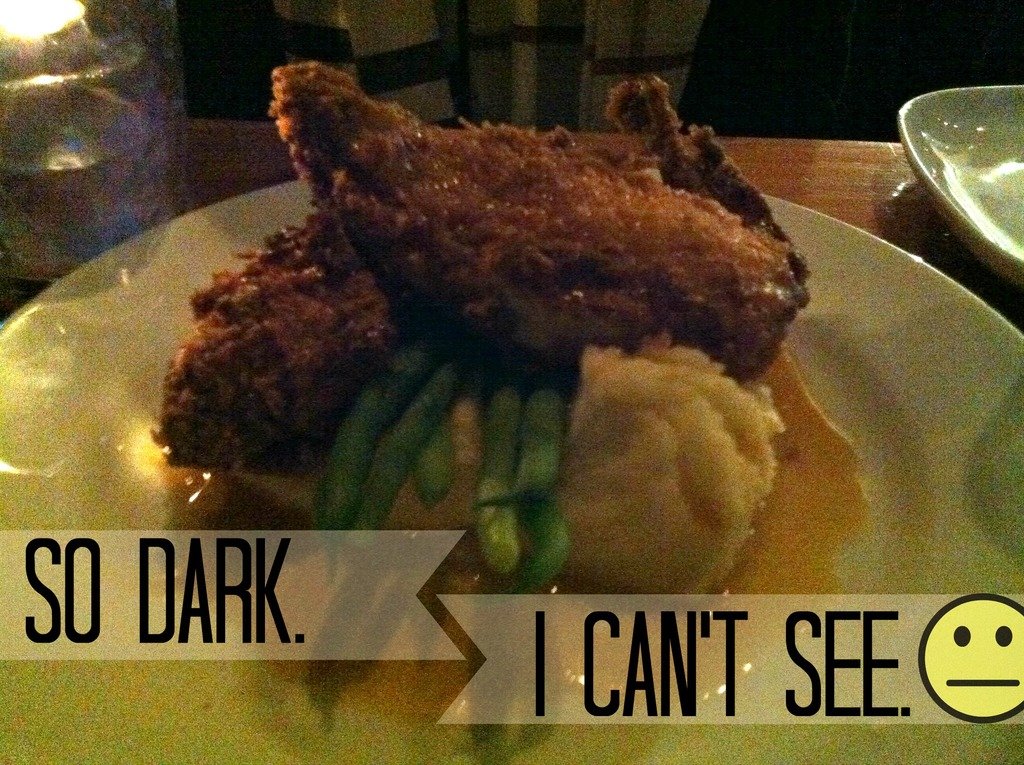 I remember the food tasting pretty darn good but the atmosphere was just totally wrong for me. I don't enjoy eating in the dark with nothing to illuminate my meal except for a small candle. If there is a hair in my food, I want to be able to see it. As well, my friend Misu and I thought we were in a club because of the loud pumping music and we almost lost our voices trying to carry a conversation by shouting. Kirby no likey. But anyways, now onto the food.
Chewies is located in Kits and is on West 1st Avenue. When Misu and I arrived, we had to wait about 30 minutes to get inside.
We shared the Pan Fried Oysters as our appy and they were panko bread crusted Fanny Bay oysters with in house tartar sauce. Very delicious.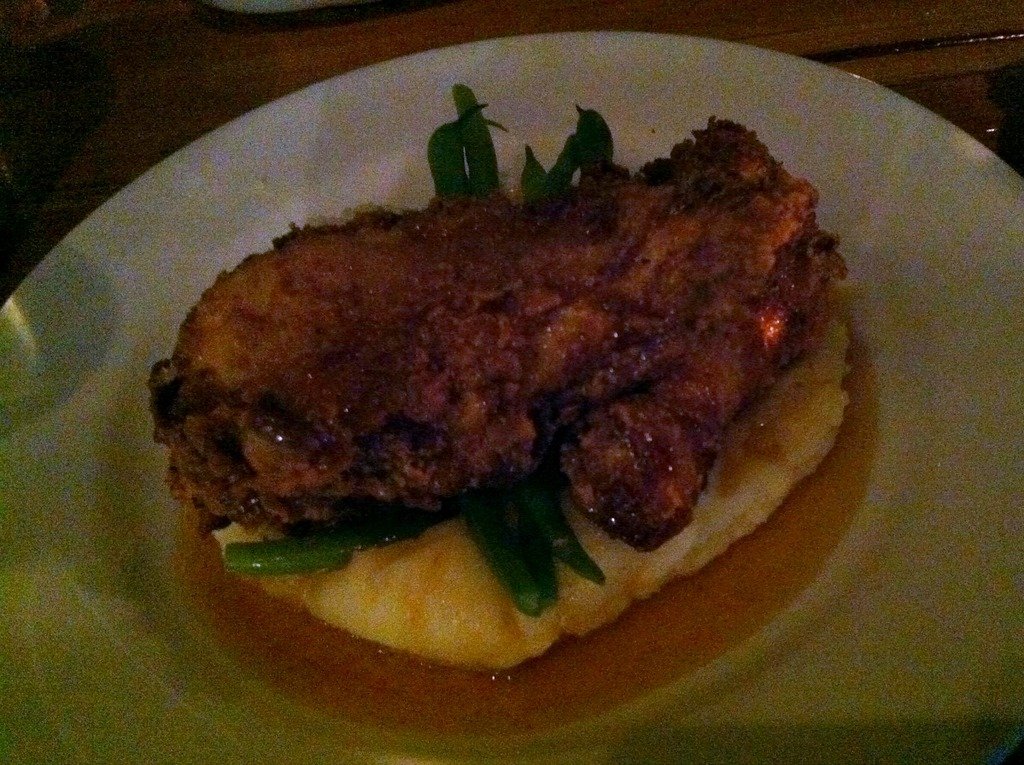 Their most popular and talked about dish is the Southern Fried Chicken. It is a two day marinated buttermilk Rossdown Farms fried chicken with cajun honey butter drizzle, all on top of mash & beans. The chicken tasted exactly what I expected, extremely crispy and sticky on the outside and tender morsels of chicken meat on the inside.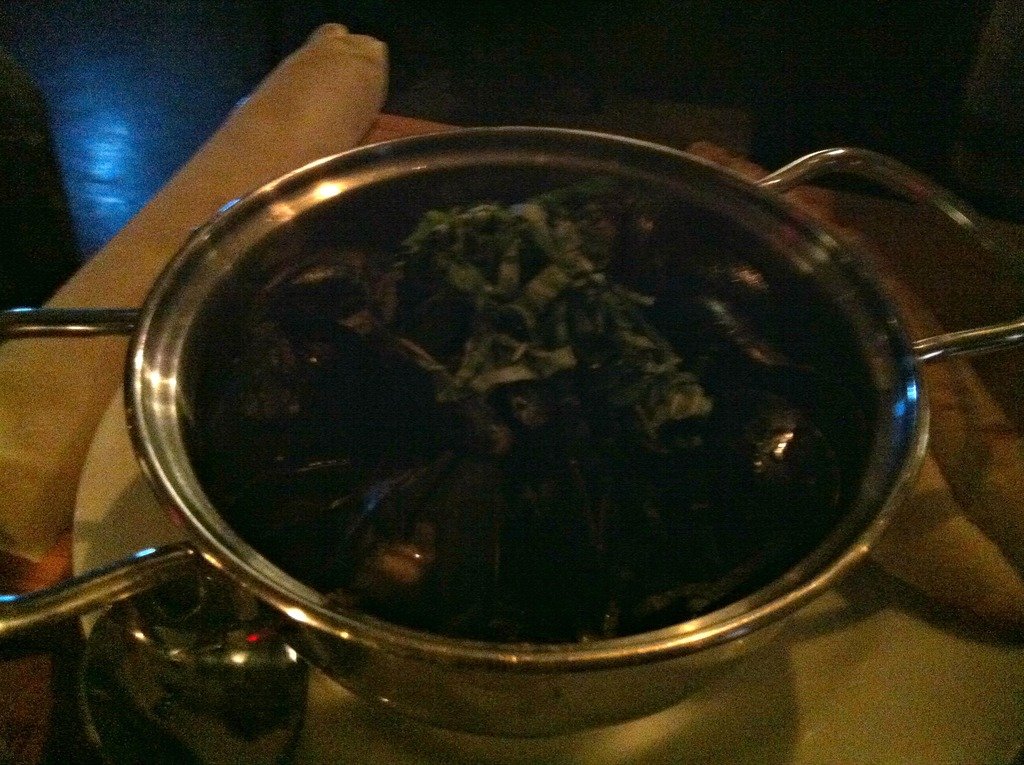 We wanted to try something a little bit different so we ordered the Coconut & Jalapeno Mussels with spicy pepper broth, oyster mushrooms, and basil. It had a nice kick every so often and just once or twice it punched me in the face with a huge piece of jalapeno. I liked it.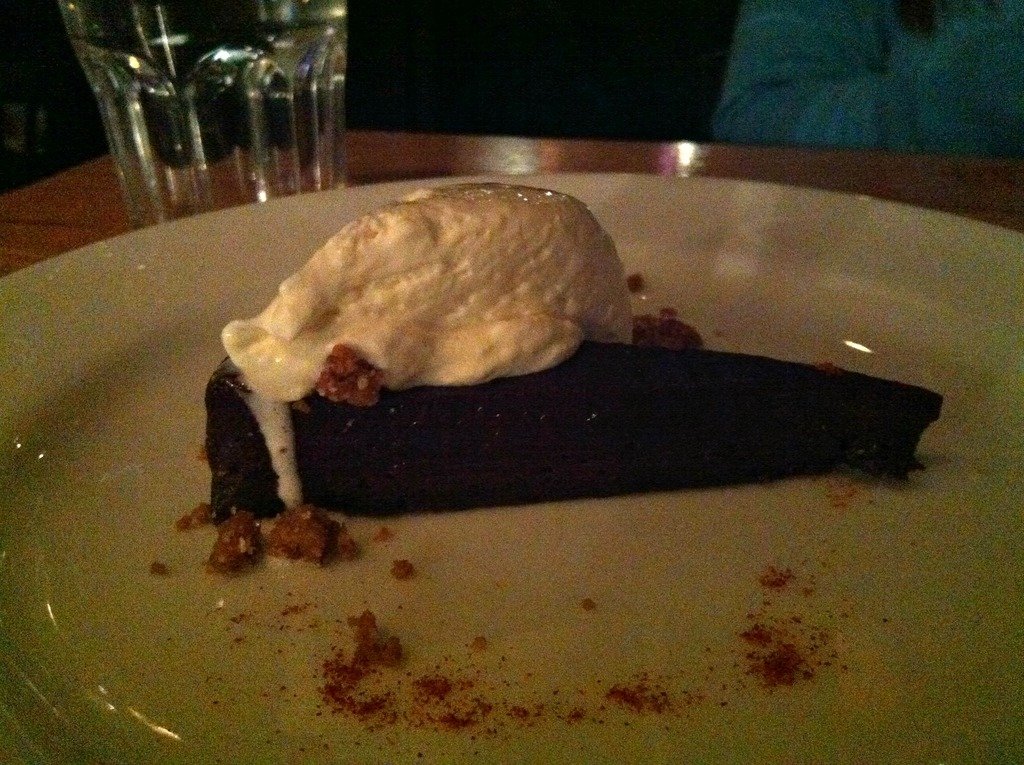 The Cayenne Chocolate Cake was something I desperately wanted to try because I always love unique chocolate combinations. The cayenne was not overpowering so you don't have to worry about that.
Based on these reasons:
this is not the place to bring a romantic date because it is impossible to speak to each other without yelling
very dim lighting =.=
unique food combinations and cool menu items
delicious food
Service Rating: 2.5/5
Food Rating: 3.5/5
Price: $$$$
Happy Eating!
courtesy of http://www.e-forwards.com/2011/12/oyster-jokes-and-one-liners/