Bubble Waffle Cafe (Aberdeen)- Little Things That Make a Big Difference
You might be wondering why the title sounds so random. Little things that make a big difference? What does that have to do with noodles in fish soup? Well, take the case of Bubble Waffle Cafe. You might remember my post from a while ago when they used to be located next to Alleluia. They weren't doing particularly well and many reviewers and bloggers thought the quality of their food (especially their bubble waffle) was below par.
Now, they closed the old shop down, moved their home base to Aberdeen food court instead, and are now drowning in so much business that its hard for them to keep up. You can't even purchase your noodles now without having to wait in line! What did they do? They only made small changes to their business plan, but their increase in sales prove to be huge.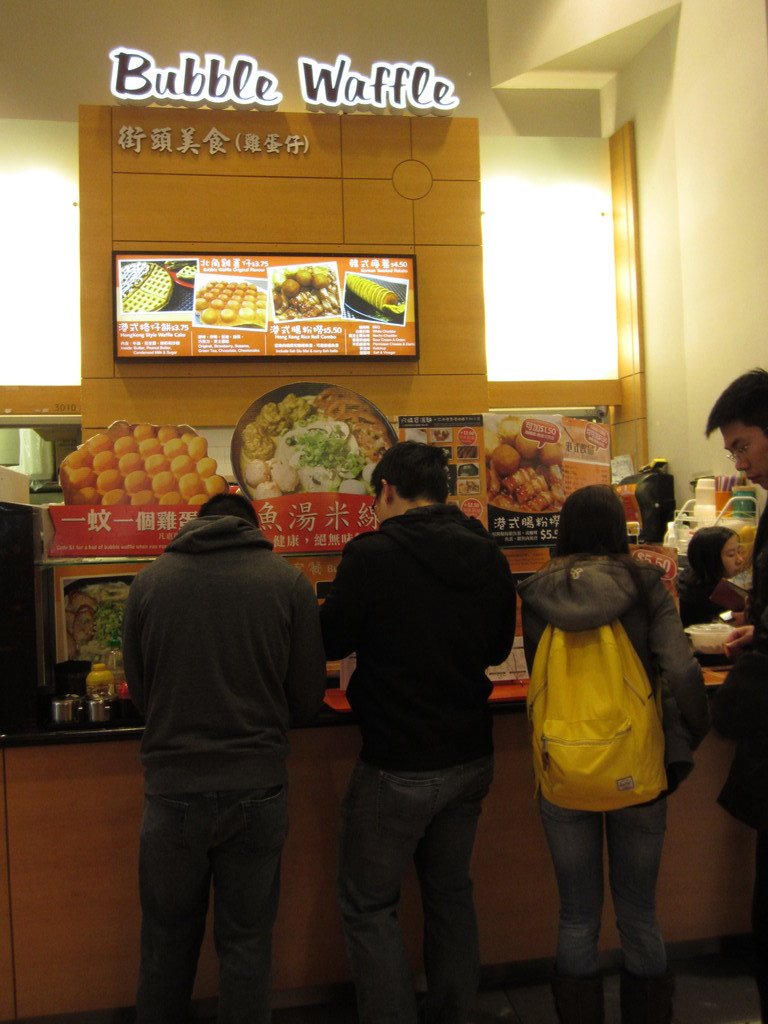 Aside from moving to a new food court location rather than a stand alone restaurant, they retained their signature noodles in fish soup concept but decreased their price to $4.95 per bowl (down from $7.50). BIG decrease. As well, they got rid if their average tasting Teppanyaki rice which was a great idea as it didn't jive with their branding anyways. Lastly, I feel like they improved their bubble waffle recipe enough to finally warrant their name.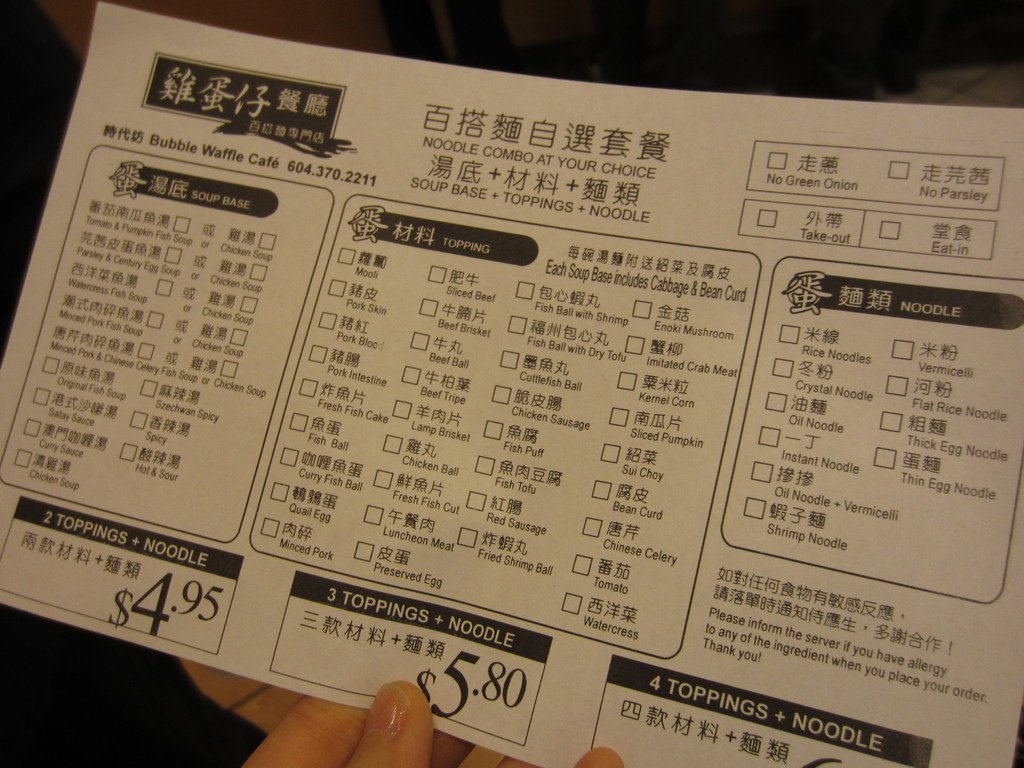 For $4.95, you get two toppings with your fish soup noodles. You have the option of choosing your own soup base, toppings, and noodle. If you want more toppings, you just pay a little bit more.
I chose the Parsley and Century Egg Fish Soup with Squid balls and Fish Tofu. As for my noodles, I opted for an interesting blend of half oil noodles and half vermicelli. The quality was very similar to the ones you get from Deer Garden or Cattle Cafe but just in smaller portion.
This is the same thing but with beef brisket and pig intestines (insert your 'ewwww's! here) instead of my squid balls and fish tofu.
What I particularly enjoy is their promotion for bubble waffle. When you purchase a fish noodle soup, you can get a bubble waffle for just $1 more. What a deal! As I mentioned above, I think they improved their recipe so it is definitely worth it now to get one.
Service Rating: N/A
Food Rating: 3/5
Price: $


Overall Rating: 3.5/5
Happy Eating!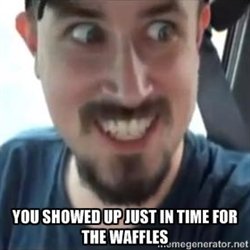 courtesy of http://memegenerator.net/Do-You-Like-Bubbles