Take Five Cafe- Serves Pasta, Coffee, and More
Until recently, I always knew of Take Five Cafe as a generic cafe that only sold beverages and pastries similar to Starbucks or Blenz. However, my friends told me that the Gastown location also serves food and wine so we decided to head there for an early dinner.
I ordered the London Fog and the foam was incredibly airy and light. It rivals my friend (Lil Sis)'s delicious foam that she makes at Starbucks which is a pretty big statement.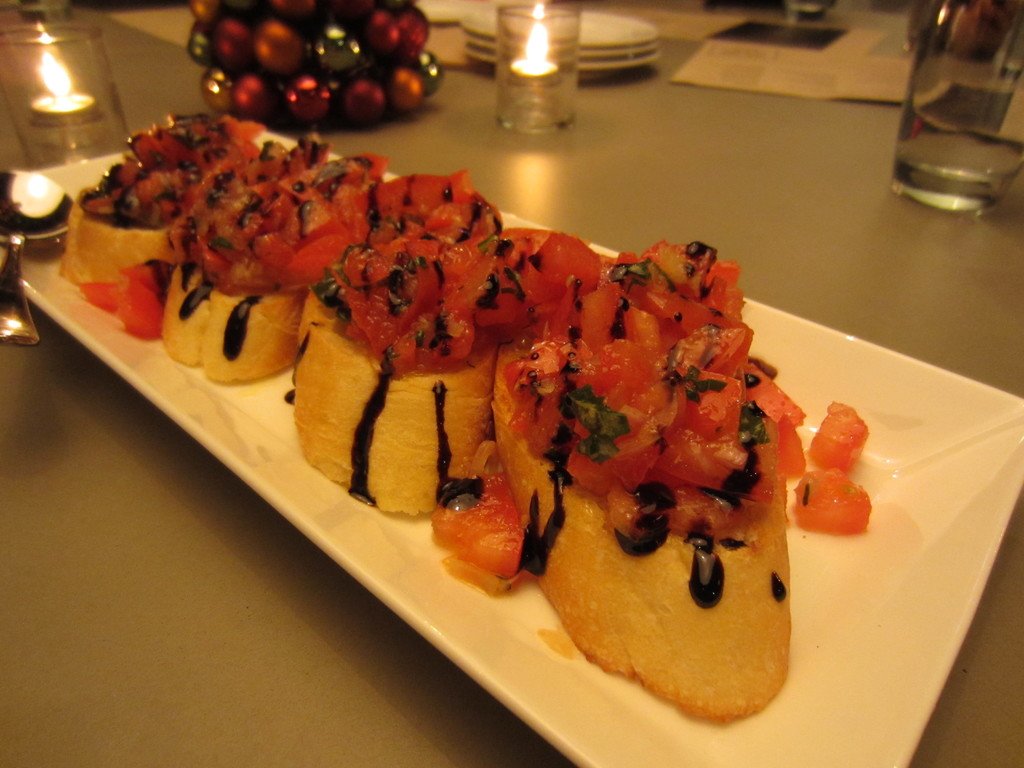 The Tomato Bruschetta was a great starter to the meal and is made of sliced baguette, diced tomatoes, parsley, and balsamic vinegar. It was hard to eat it neatly however as the tomatoes kept on falling off the bread.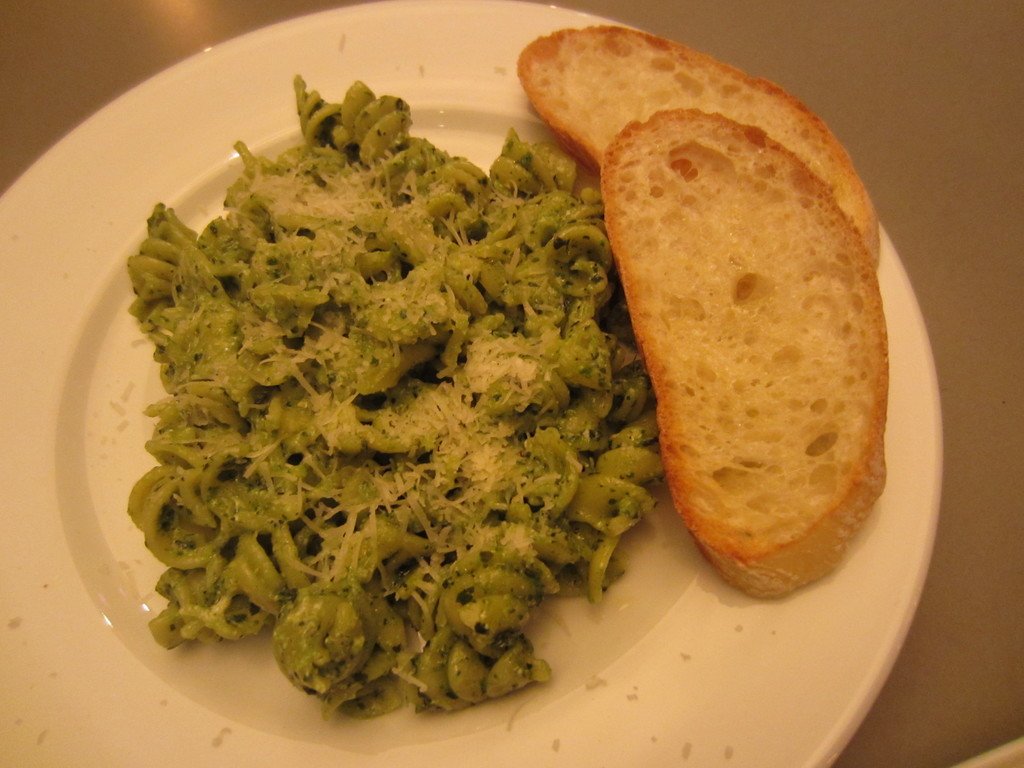 I didn't order the Pesto Rotini but I heard it tasted alright. It didn't look like it had much sauce but there was a good amount of Parmesan cheese on top.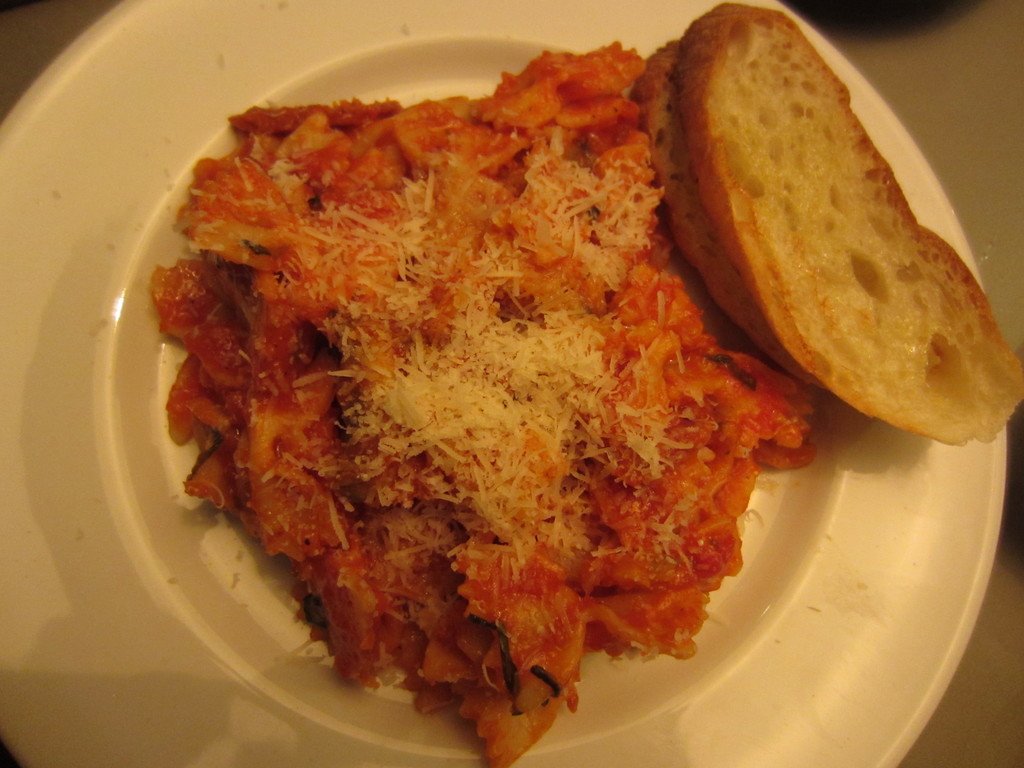 I opted for the Chorizo Farfalle and it is made of farfalle, mushrooms, chorizo sausages, tomato, basil, and Parmesan cheese. It came with two pieces of uninteresting baguette. I thought the pasta was a little on the soft side and I could have definitely used more chorizo.
The Penne with Meatballs looked pretty good and was similar to my pasta dish in that it was pasta tossed in tomato sauce, basil, and Parmesan cheese (with the addition of meatballs).
All in all, Take Five Cafe is not a bad place to grab a bite to eat if you are in the area. The food is simple, inexpensive, and it'll fill you up. However, I wouldn't purposely come back here for a nice sit down meal since there are definitely other competition serving better pasta dishes.
Service Rating: 3/5
Food Rating: 2.5/5
Price: $
Overall Rating: 2.5/5
Happy Eating!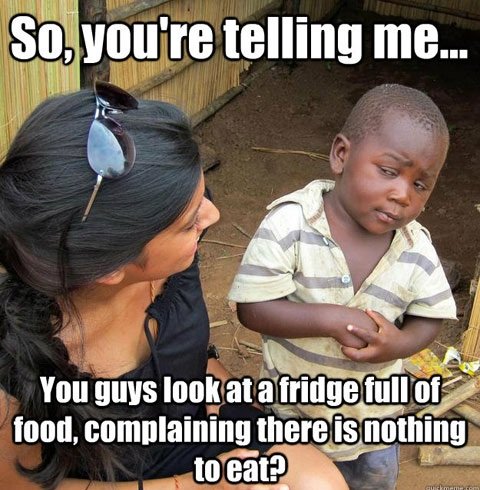 courtesy of http://jpegy.com/meme/fridge-full-of-food-and-nothing-to-eat-8290