Kyung Bok Palace- Japchae, Seafood Pancake, and Pork Bone Soup!
Kyung Bok Palace is located inside Lansdowne Mall and is a place I rarely go to for Korean food as I found their food and service to be inconsistent.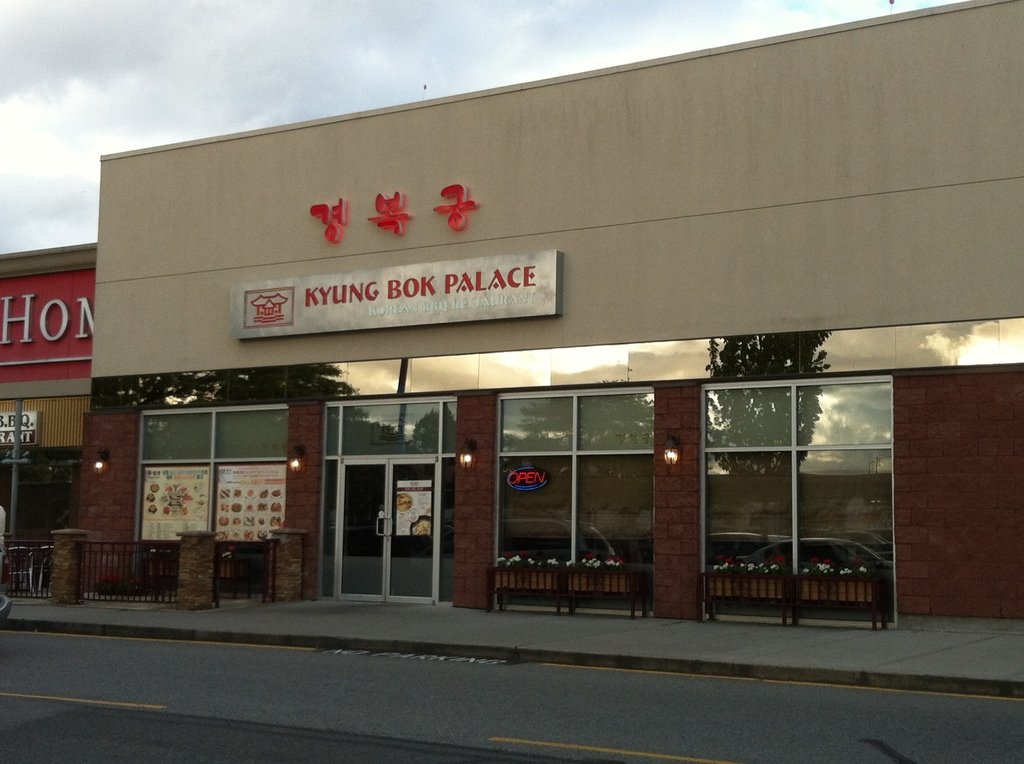 Knowing they had a 'Happy Hour' special going on, Meta Knight and I were determined to give it a try.
The 'Happy Hour' Promotion is available all day excluding 5-9pm on Fridays and Saturdays. All of the items on special were under $10 and came with your choice of a free drink.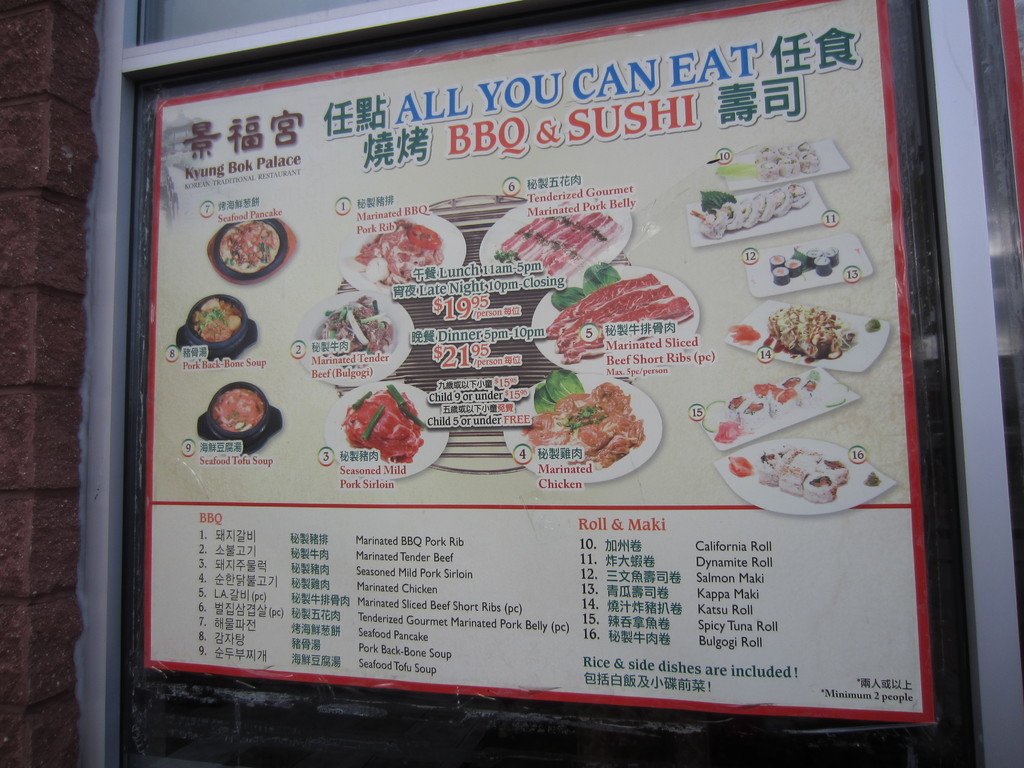 Aside from serving regular Korean a la carte items, you can also choose to have All-You-Can-Eat BBQ and Sushi for $21.95 (dinner price). I have never tried it before but they seem to have less items than the new Korean BBQ place in Richmond,
K-Town BBQ
in Aberdeen mall.
The usual side dishes such as kimchi and sweet potatoes. We both ordered a Cold Lemon Tea and it was alright.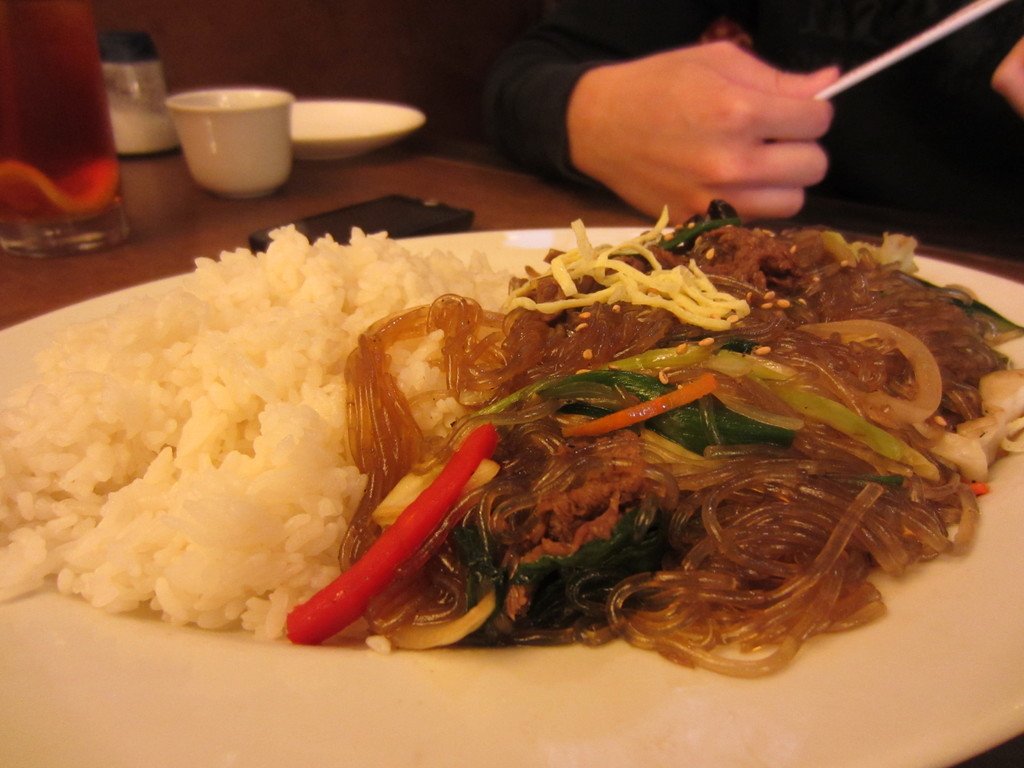 I chose the Stir- Fried Potato Noodle with Vegetables and Beef on Steamed Rice ($9.95) also known as Japchae in Korean.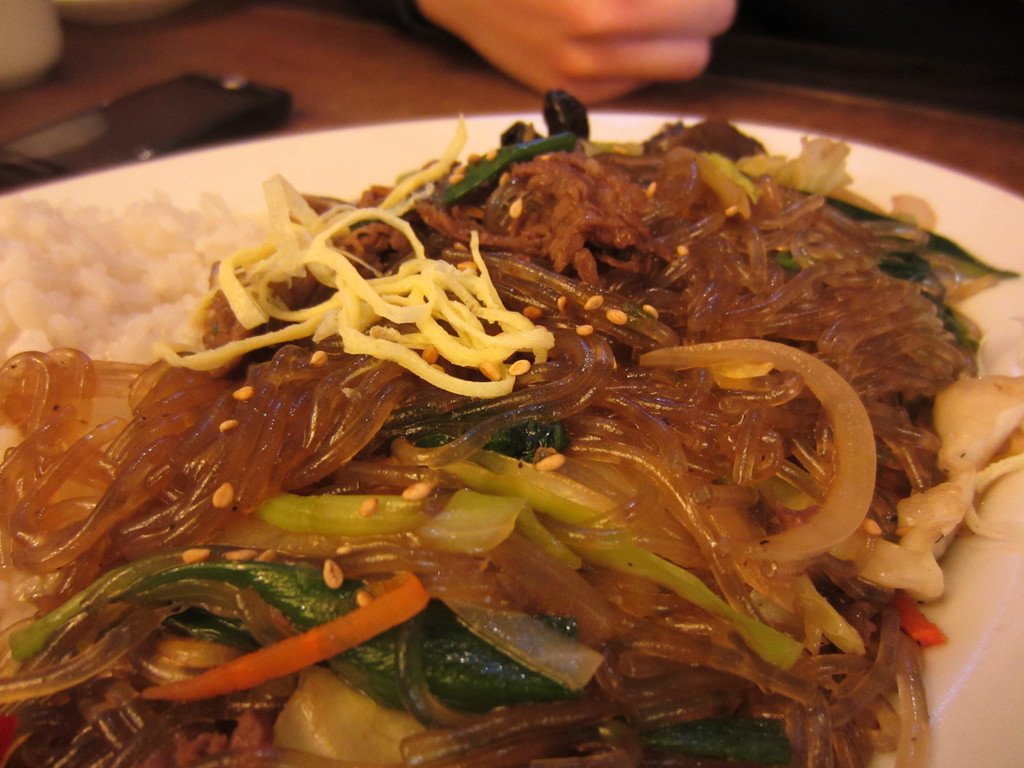 I didn't really like how the Japchae was served with a side of steamed rice as they are both carb heavy. Nonetheless, the Japchae was done quite well but just don't expect stellar authentic Korean food here.
Feeling chilly that day, Meta Knight opted for the Pork Back Bone Soup served with Rice ($8.95) to warm himself up. He enjoyed the large chunks of meat/bone and thought it was overall okay.
We felt like big eaters that day (which failed as we packed so much stuff home) so we also ordered a Korean-style Pancake topped with assorted seafood and green onion ($7.95) to share. The seafood pancake had an average amount of seafood toppings but we did appreciate the fact that it was served in a hot iron skillet, thus keeping it warm and crispy.
Service Rating: 2.5/5
Food Rating: 2.5/5
Price: $-$$
Happy Eating!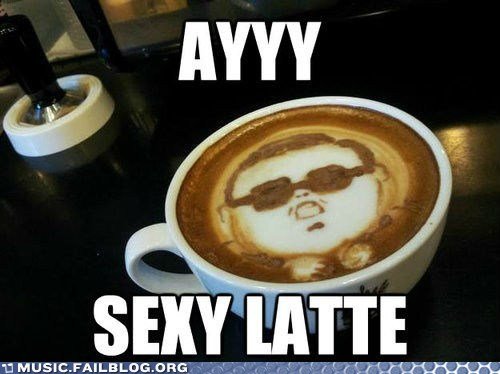 courtesy of http://www.meme-comics.com/99gagmocha-gangnam-stylehttp99gag-tumblr-com/