Vancouver Christmas Market- Bring Your Mittens!
This year, the Vancouver Christmas Market is back for its third year from November 24th to December 24th. It is situated at the Queen Elizabeth Theatre Plaza on Hamilton Street and is accessible by public transit or car (meter parking). It costs $2 to enter before 4pm Mon-Fri, and $5 after 4pm and on weekends.
The Vancouver Christmas Market has always showcased authentic German food, drink, and goods and I definitely felt that while wandering around. The first stop Meta Knight and I stopped at was Krepe Korner. They offered savoury and sweet crepes as well as apple cidar.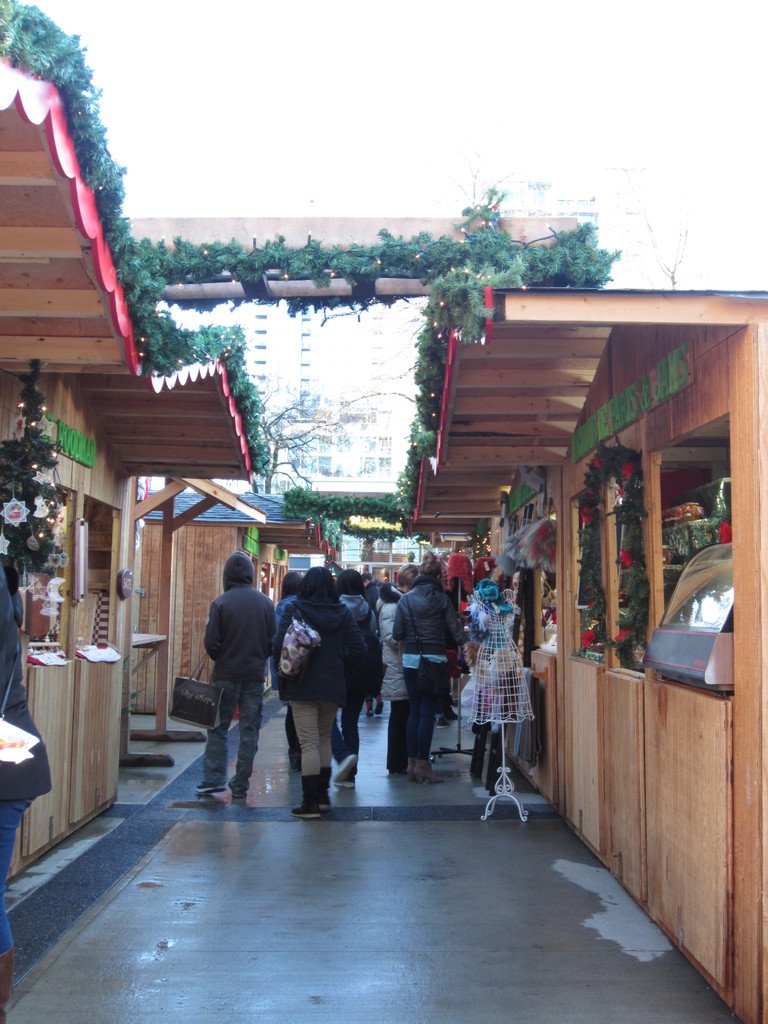 Just a tip, bring some freakin' mittens and a scarf!! It gets really cold walking around the market and even mulled-wine-in-a-mug won't be able to warm your hands.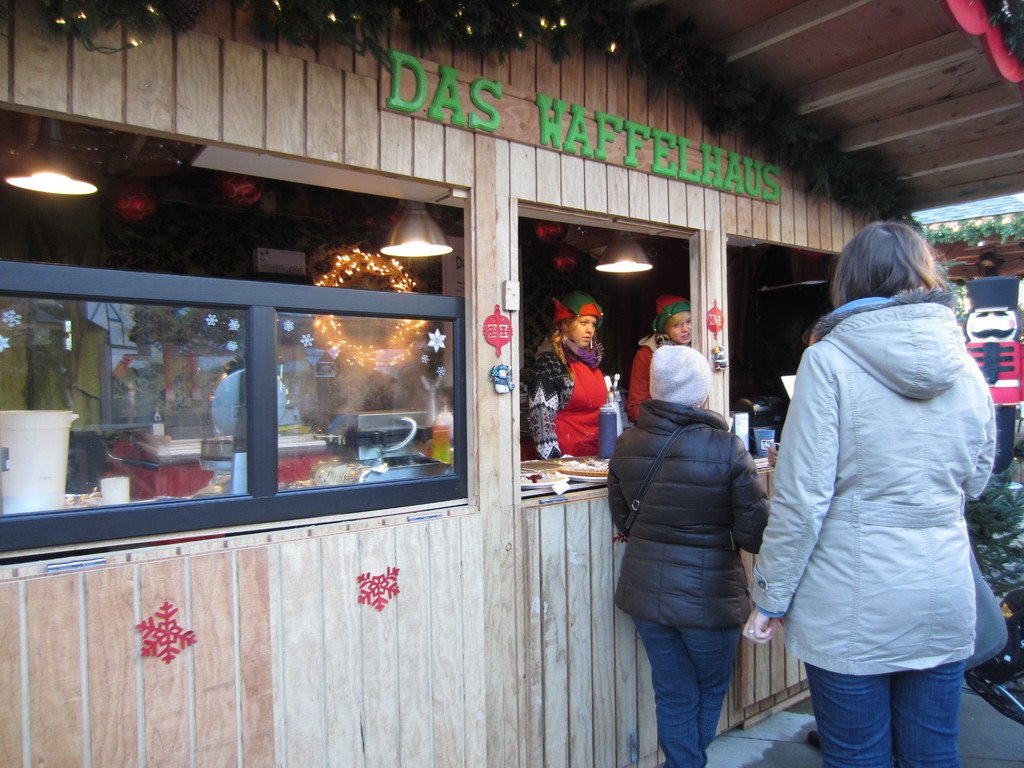 This is a booth I wanted to try out ever so much but was unable to because both of us were way to full. I might have to come back using my re-entry pass (you get one with every ticket you purchase!) just for these waffles.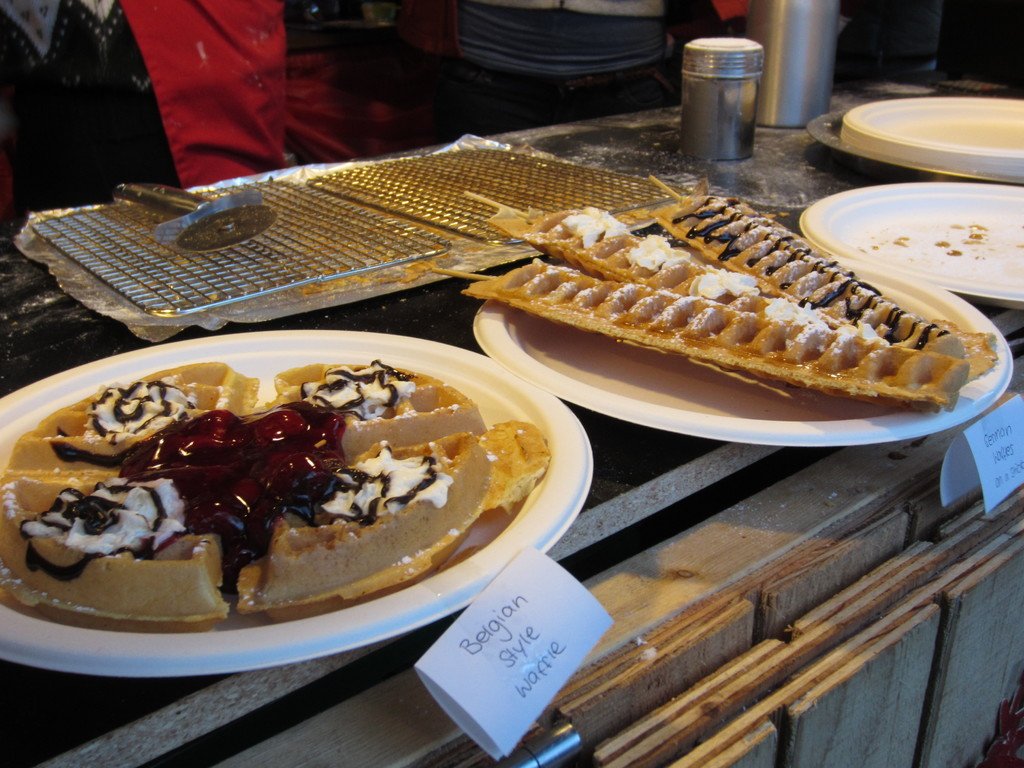 They had German waffle on a stick!! Is that cool or what?! 😀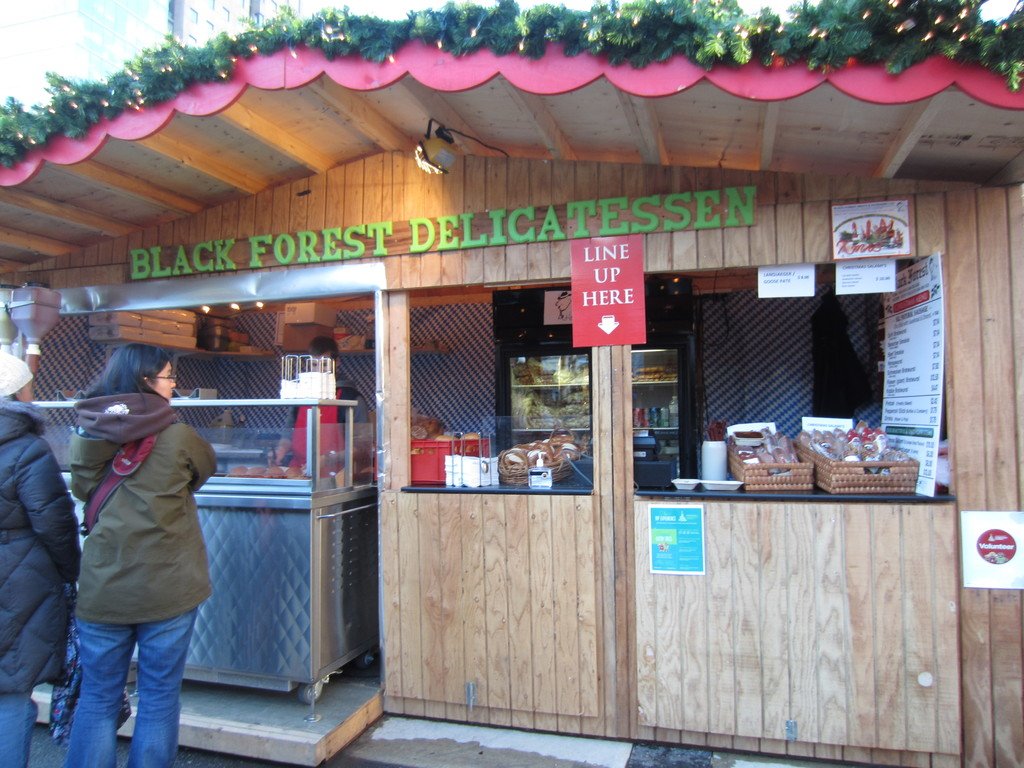 I noticed a lot of people were eating German Bratwurst from this stall so I suspect the sausages are quite good and popular.
I read up beforehand on what to get food-wise at the market and was incredibly intrigued by this 100% German Pasta business. This booth is called Das Deutsche Nudel Haus and they serve fresh pasta everyday.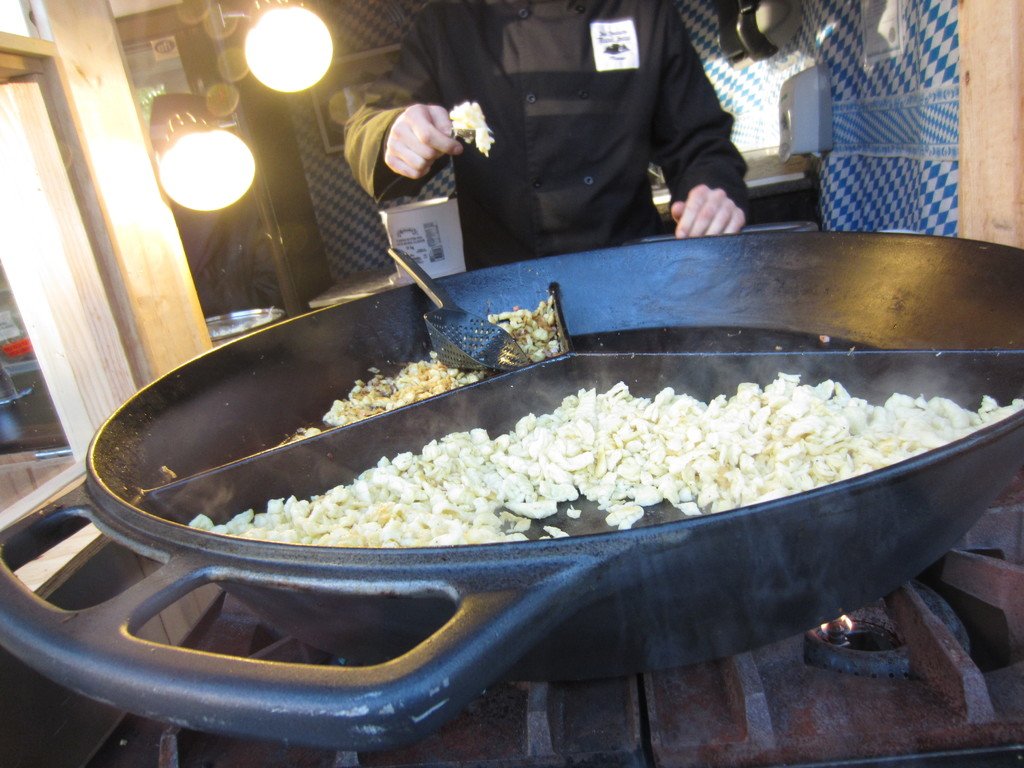 You can watch them cook the pasta in this giant pan/wok behind the display case.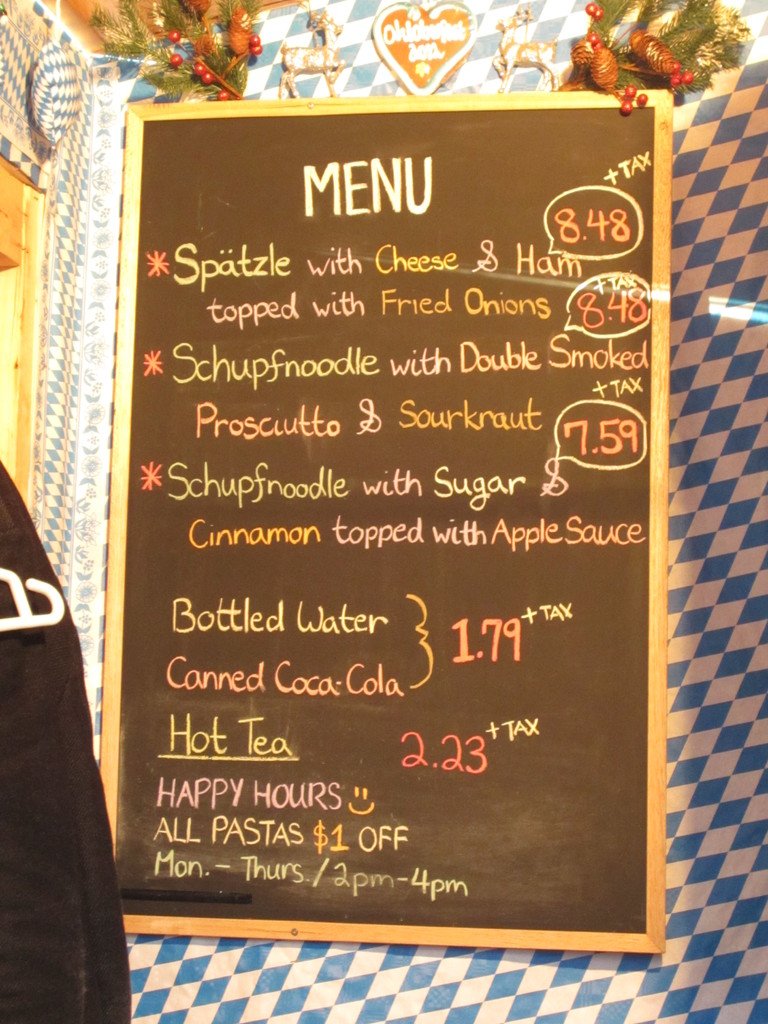 Honestly, the pasta is way over priced. The only reason why I still got it was because the delicious smell was all over the area (how can you resist your nose?) and I rarely get to eat fresh pasta.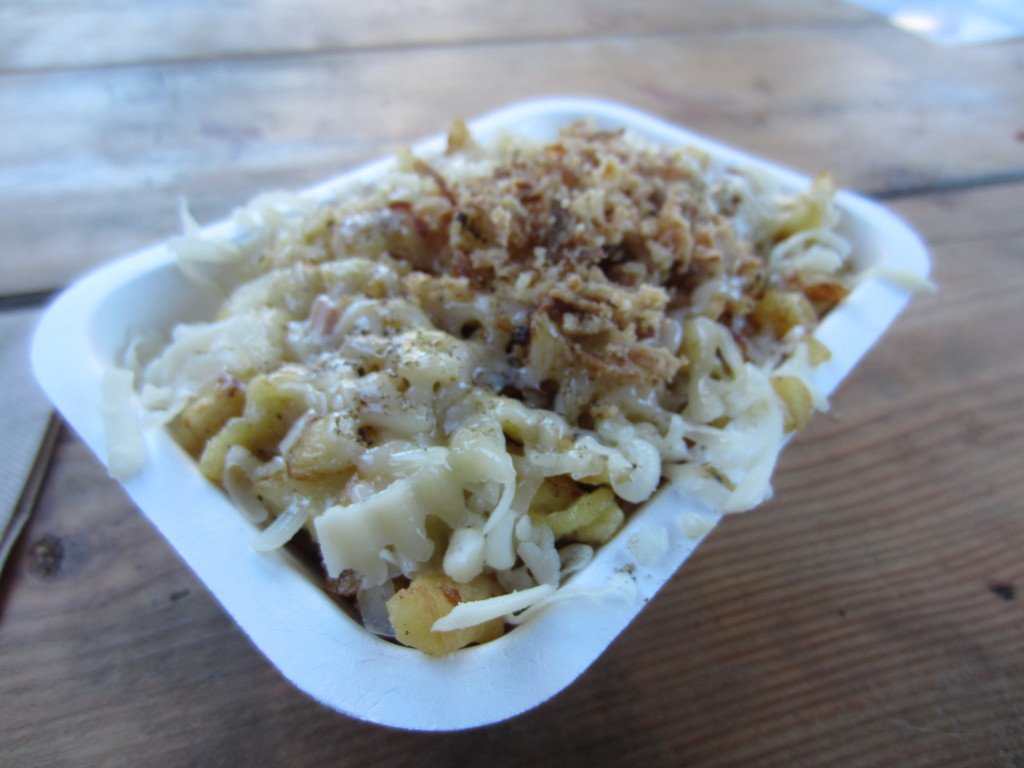 So Meta Knight and I chose to share the Spatzle with Cheese and Ham, topped with Fried Onions ($9.50 w/tax).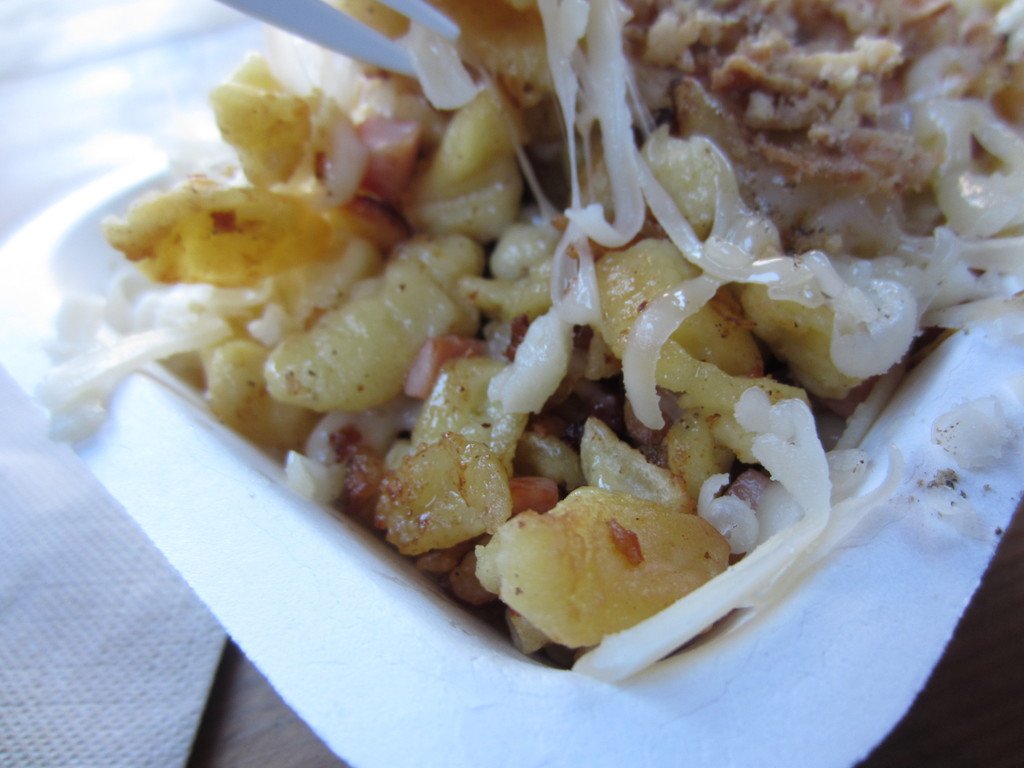 Spatzle is a type of egg noodle of soft texture commonly found in German cuisines and other areas such as Austria, Switzerland, and Hungary. The spatzle is pan fried with tiny pieces of ham and then topped with cheese which was then torched. Meta Knight and I both found the pasta dish to be a bit bland despite the salty ham throughout. As well, the spatzle lacked a bouncy, chewy quality that I like in pasta so it was more mushy than anything for me.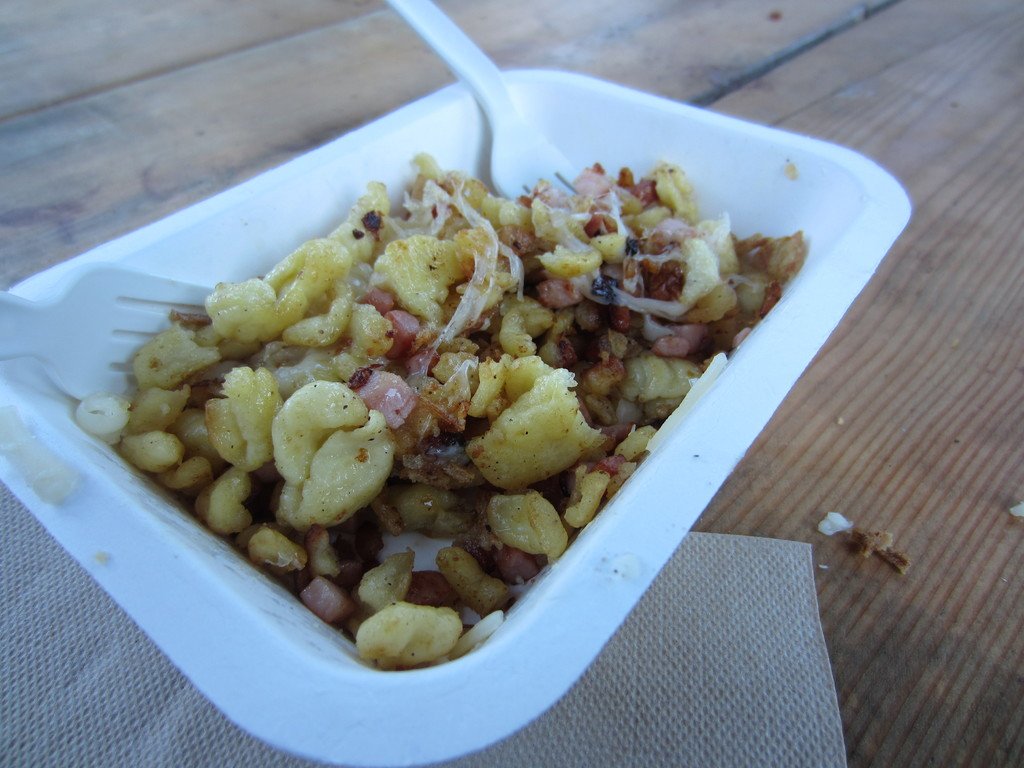 There was no sauce with the pasta so it ended up being a bit dry and hard to eat as everything falls of your fork in individual pieces. Nonetheless, I don't regret trying this out because it did give me a little taste of German cuisine which was great.
For more information on the Vancouver Christmas Market, click
here
.
Happy Eating!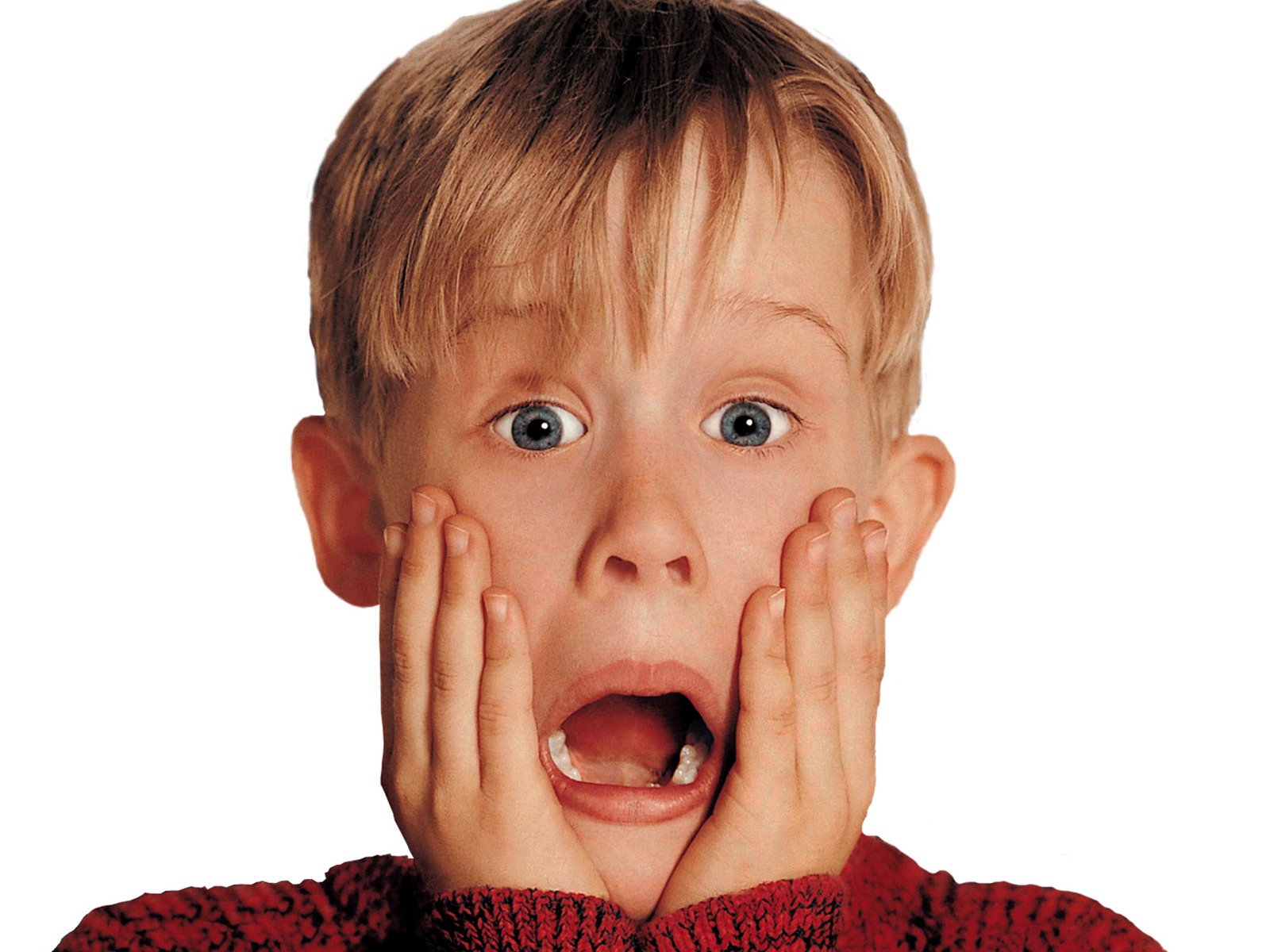 courtesy of http://www.zastavki.com/eng/Movies/Movies_H/wallpaper-10009-2.htm