Teppan Kitchen & Mambo Cafe (Aberdeen Food Court)- Crazy Sauce
If you don't know this about me already, I love eating at the Aberdeen food court in Richmond. Don't ask me why. It's not super comfy, nor is it super cheap, but I like that there is no need to tip and you have the option to choose from every kind of cuisine out there. Okay fine, ALMOST every kind of cuisine.
I recently have been loving this stall called Teppan Kitchen. What differentiates them from the others is that you can sort of cook your own food on their incredibly hot iron serving plate.
They have a few varieties but the Ribeye is my favourite. When I went, the Ribeye just so happened to be the Daily Special on that day! SCORE!
So here is my 'A' Grade Ribeye Beef Teppan Rice (+$0.50 for egg) = ($9.50 includes tax) which was also the special of the day, meaning, you get a drink and a soup with your meal.
They serve this to you with a little sleeve around the plate to catch any splattering oil that radiates from the oven hot iron plate. If you are noob (hehe) at this Teppan Rice business, you can read the "How To Cook" instructions on the sleeve. I'm not gonna lie, I read it during my first time trying this out. 😛
My advice? Pay an extra fifty cents for the egg. It elevates the rice to a whole 'nother level. The trick is to let it cook on the side so the egg gets nice and crispy, and then mix it all up together.
What I love most about the Teppan Rice is the sauce. They already provide you with a generous amount of Garlic Butter Soy sauce on the rice but I still always get more. They have other sauces too such as Ginger Honey Brown and Spicy Sauce but I don't like them quite as much as the Garlic Butter Soy.
Once it is all mixed up. It looks like this. Obviously doesn't look as appetizing as the previous pictures, but you betcha it's good.
Overall Rating: 4/5
Meta Knight didn't want anything but his usual favourite Baked Seafood on Rice from Mambo Cafe so viola, here it is. They had a pretty good variety of seafood in the dish including scallops, mussels, fish, imitation crab meat, shrimp, and squid rings. I wish they amped up the rice however with some peas or assorted veggies because it got a bit too plain for me.
Overall Rating: 3/5 (But I'm sure Meta Knight would say it's a 4.5/5 :P)


Happy Holidays and Happy Eating!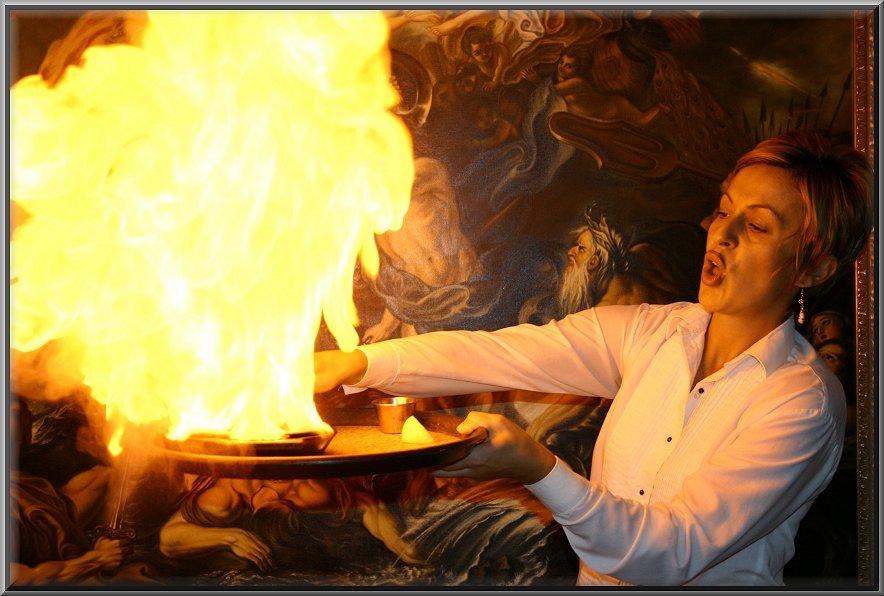 courtesy of http://1000awesomethings.com/2011/11/04/120-anything-served-to-you-sizzling-or-on-fire-at-a-restaurant/