Vancouver's Top 5 Restaurants on The Water
[Kirby: Hi everyone! I want to share with you guys another guest post today. This post is written by a talented entrepreneur (and foodie!) by the name of Thomas Jones and he will be writing about the top 5 restaurants in Vancouver with the best view of our scenic coastline. These are great ideas for your next Valentines or Anniversary date with your muffin/sweetie/cupcake. After all, what's better than dining next to the water in the 'most beautiful place on Earth'!]
It is
not a secret that water in many forms has a calming, stress-reducing, and
relaxing effect on the human body and mind. For this reason health advocates
inspire the drinking of water, consumers purchase replicas of waterfalls,
millions of tourists flock to the beaches each year, and customers are drawn to
restaurants that not just tempt their palate with their menu selections, but
also provide a
psychological spa
, by offering dining in view of the water.
In
this day and age of hustle and bustle, taking the time to unwind and eat a meal
in a relaxing water themed restaurant is more than just a meal. For many
patrons enjoying their meal while enjoying the view of the water is a
mini-vacation for the mind. Vancouver, with its remarkable landscape and
shores, is a paradise for the weary and hungry resident and tourist alike.  Ranked by business magazines as one of the
most liveable cities worldwide, Vancouver is home to a number of restaurants that
offer customers an amazing meal alongside an amazing view of the water.
Vancouver's water-themed restaurants are great places to escape the stress of
everyday life while enjoying a meal alone or with company.
The Raincity Grill
This
is a restaurant in Vancouver that offers the greatest views of boats sailing
into the city on the English Bay, along with a "farm to table"
philosophy. It features a majority of organic ingredients used to create the
masterpieces on its menu and a wine list that showcases local wines. One of the
favorite dishes on the menu is their roasted sapo bravo pepper linguini, served
with local arugula, watercress, and basil.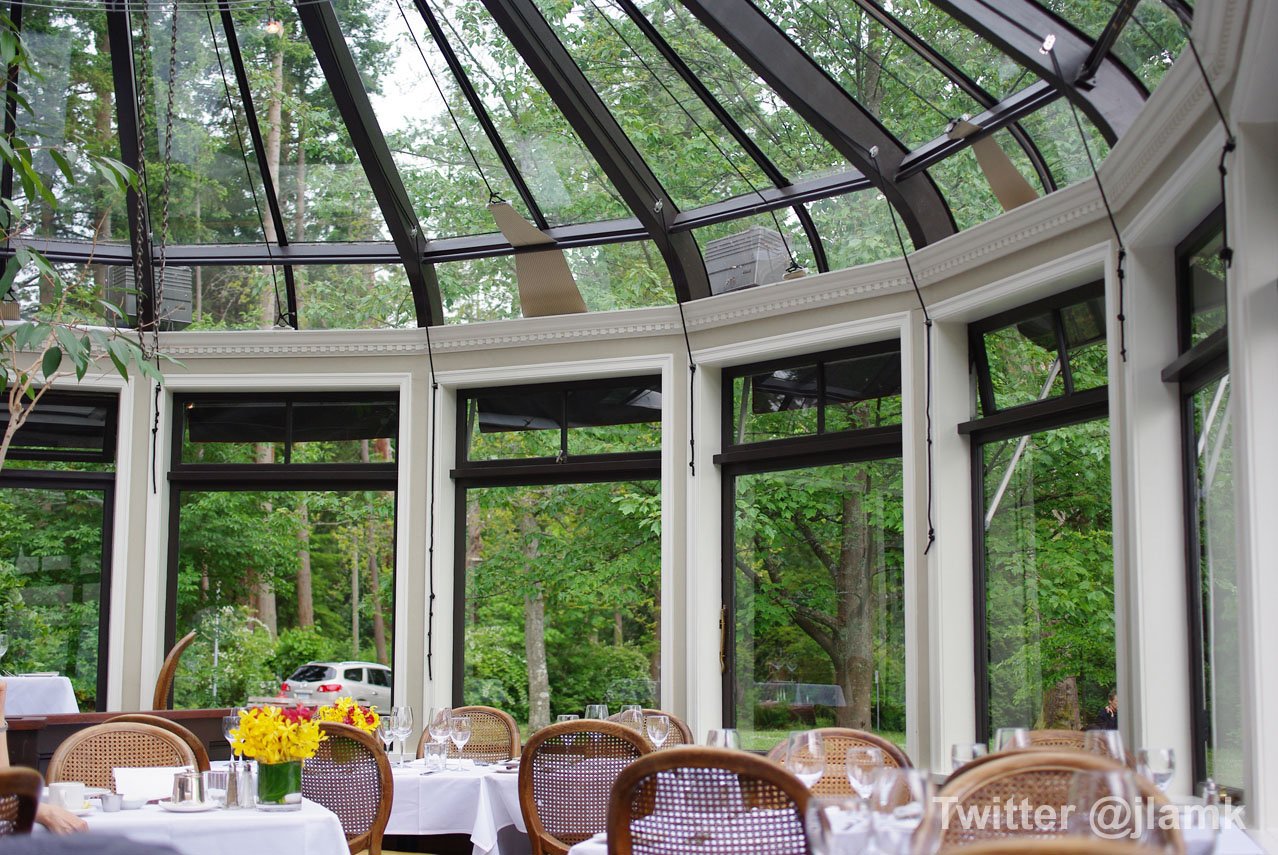 The Teahouse Restaurant
Formally
known as the Sequoia Grill, The Teahouse Restaurant offers a stunning view of
Ferguson Point, along with an atmosphere of fine dining. While out on the patio
patrons can admire the view that this restaurant claims is "the longest
sunset in the city," and enjoy a selection like Wild Mushroom Ravioli off
of their diverse menu.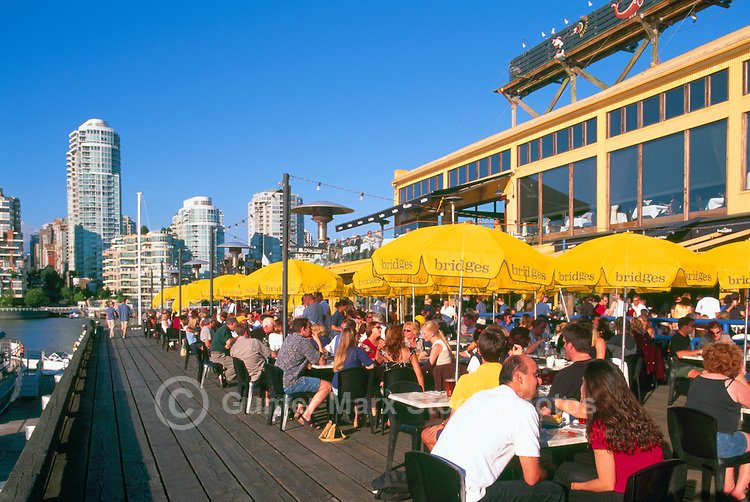 Bridges Restaurant, Bistro & Bar
Patrons
will find themselves not only enjoying a view of False Creek, (where fishing
trawlers can still be seen coming in with buckets and baskets of fresh catch
from the sea), but also the local seafood menu. Their menu includes items like
their famous local mussels roasted in garlic herb butter and advertises daily
beer specials.
Lift Bar and Grill
Located
on Coal Harbour, Lift Bar and Grill features fire pits for group dining and was
named Best Patio, Best New View, and Best Restaurant just one year after it
opened. One of their specialties includes beef tenderloin with lobster gnocchi
and pico de gallo.
The Observatory
Located
on Grouse Mountain, this restaurant features a staggering view of the
mountains, the ocean, and of the city of Vancouver. Patrons can satisfy their
appetites with one of their fine menu selections such as Braised Beef
Shortribs, squash gnocchi, and Brussel sprouts.

For those diners that want to actually "escape" out to the water,
Vancouver's best kept secrets are the Harbour Cruises. Patrons can enjoy the
view of land while eating their meals out on the water. The cruises offer
floating restaurants and bars and the experiences usually last around 2 1/2
hours. Servers provide guests with information on the areas and the calm inlet
water provides smooth sailing.
——————————————————————————————————————————————————
About the guest blogger:  Thomas Jones is as much of a home renovator
as he is a big eater.  Having spent most
of his life in the DIY game, he now satiates his love of water with Falcon Pools.