Cockney Kings Fish & Chips- Deep Fried Extravaganza
Cockney Kings Fish & Chips is located on Hastings near SFU Burnaby and is a local favourite for many students. They have All-You-Can-Eat fish n'chips (cod only and you get a pop) from Mondays to Wednesday for less than 10 bucks.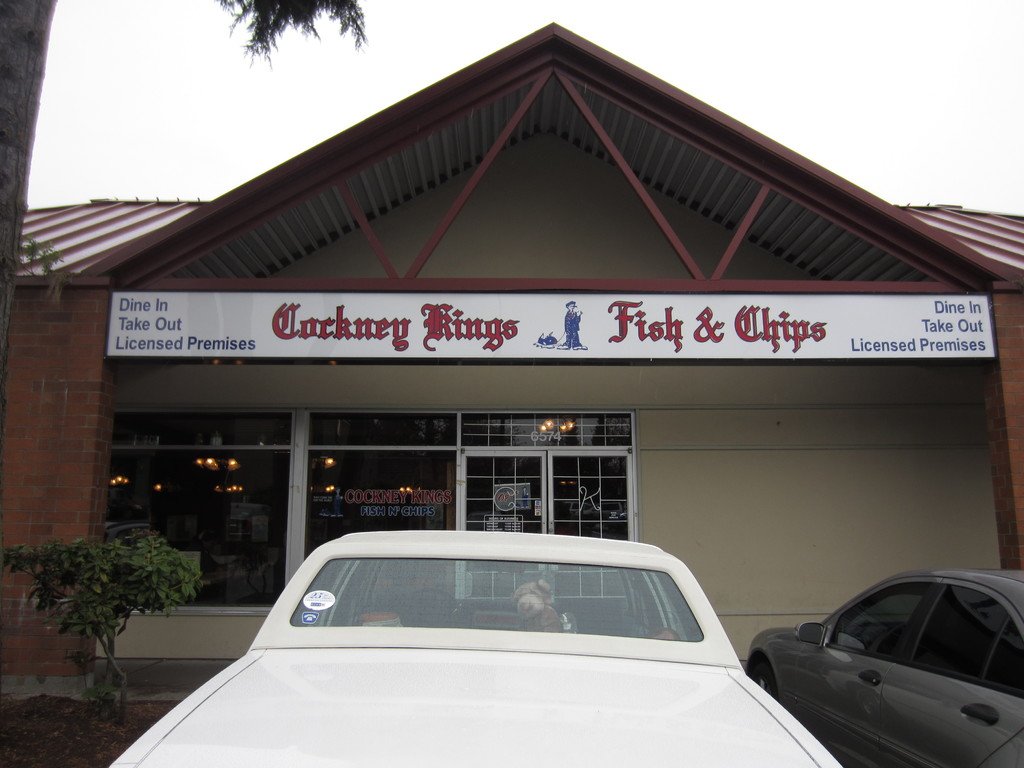 Meta Knight has suggested this place multiple times in the past few years but I never really wanted to try it until now.
This is their takeout menu. Interestingly enough, they have a large variety of options from regular fish and chips to battered hot dog and fish tacos!
The kitchen is open so you can watch people make make deep fry your food.
If you get take out like us, they will wrap your food in newspaper and give it to you just like that. This made carrying it back home a difficult task because we didn't even have bag to put everything in it. It's a cool idea but just not very practical.
We ordered the 2 pc Halibut and Chips ($12.25) so imagine our surprise when we opened the package and saw not two, but almost six pieces of fish!
Obviously, a few of the six pieces were small, but all together, this '2 piece set' was of epic proportions. If we had known they were going to be so generous, we wouldn't have ordered an appetizer.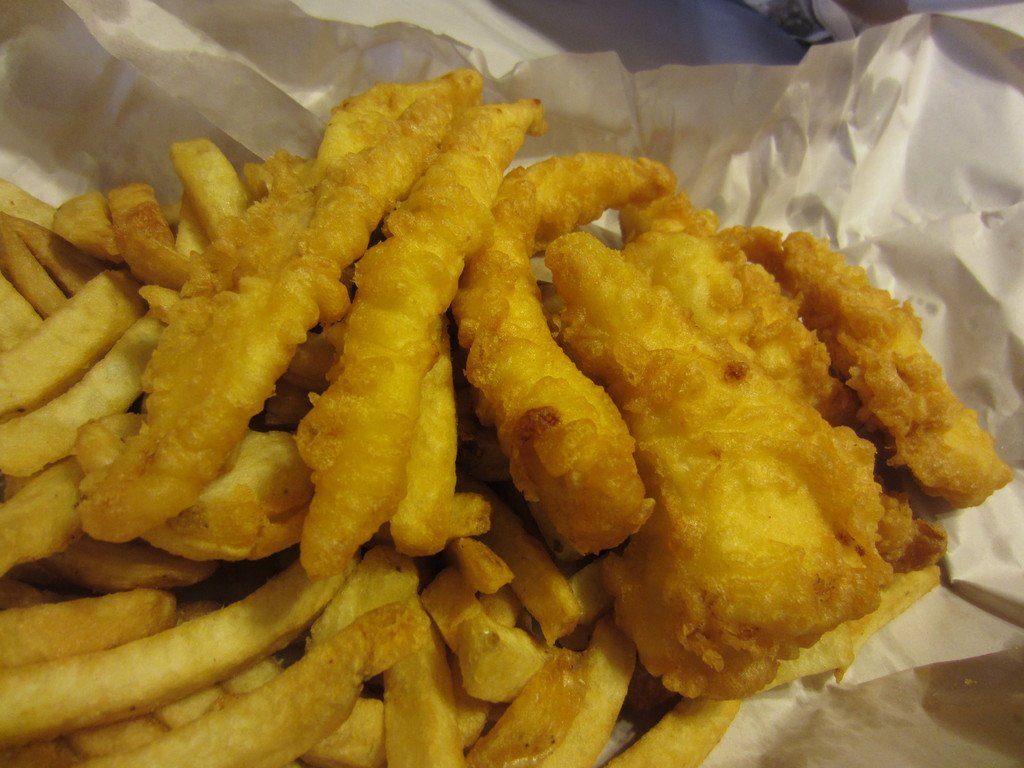 The fries were not double fried (my favourite) so they were limp and soft. Not that great.
We ordered the most expensive fish because we thought it was going to be the softest in texture. I once had Halibut fish and chips at Pajo's in Steveston and the fish melted in my mouth. This one was not the case. Instead of the silky smooth texture I was looking for, it tasted rough and a bit dry. It wasn't bad. But it tasted no different from cod which sucked because we paid more money for it.
We thought the 2 piece fish and chips were not going to fill us so we ordered Calamari ($6.99) to share too. The squid was not fresh and it was apparent to us from the first bite. Nonetheless, it was passable.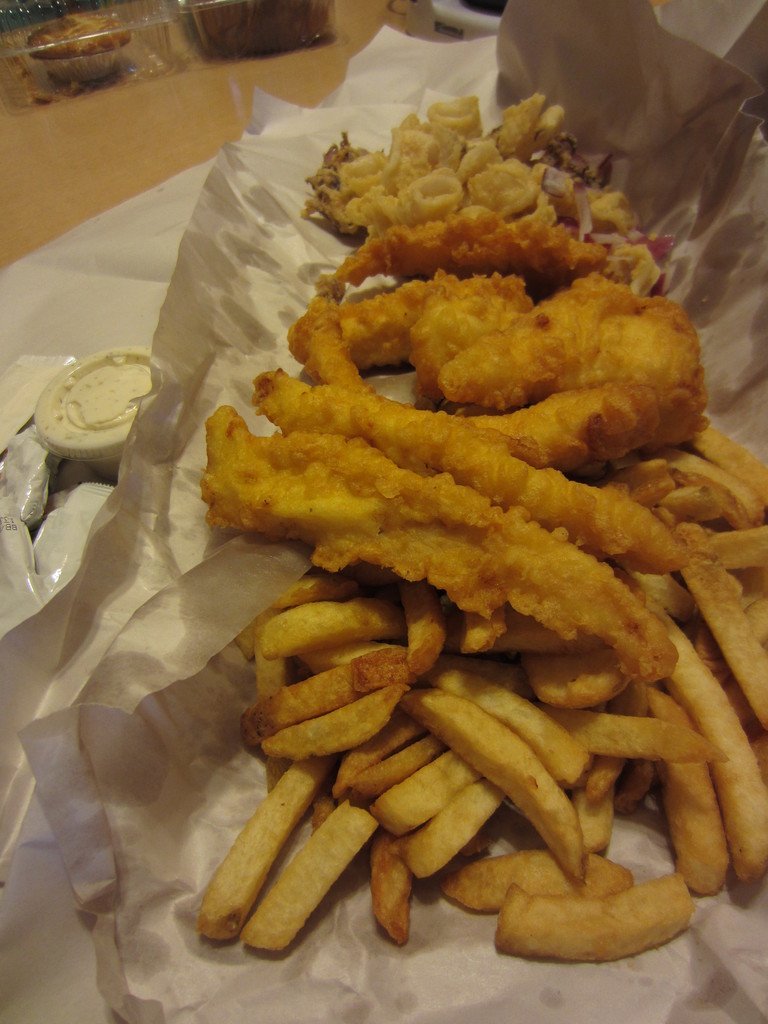 Overall, for around 20 bucks, we received a hell of a lot of food. It could have easily fed four people so you do get bang for your buck. However, just don't expect the quality of fish to blow your socks off. Cause… it most likely won't.
Based on these reasons:
solid fish and chips location with a diverse take out menu
AYCE fish and chips from Mon-Wed!!
you'll feel like grease after eating their food because everything is deep fried
gigantic portions for an affordable price
Service Rating: N/A
Food Rating: 3/5
Price: $-$$
Happy Eating!
courtesy of http://www.more-funny.com/2011/01/funny-fish.html