Cray Kitchen + Bar- It's CRAY-ZY Good.
There's a lot of hype around crawfish lately. First there
was Crawfish King in Richmond (post on that here), now there is Cray Kitchen + Bar on Main St.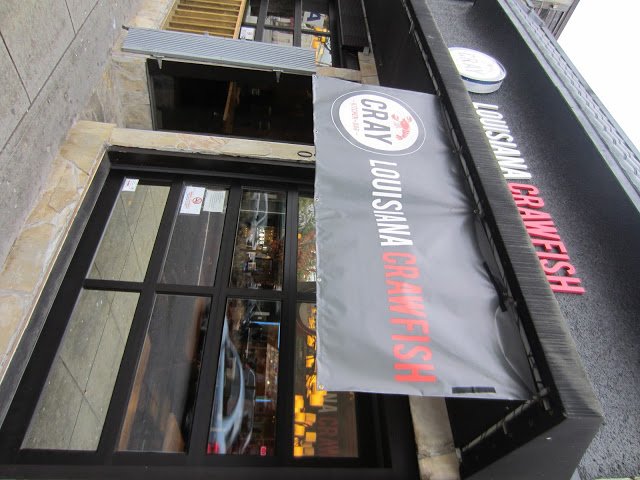 Cray Kitchen + Bar had a Vaneats package but I didn't
purchase it and just came here on my own… along with my friend, Batman.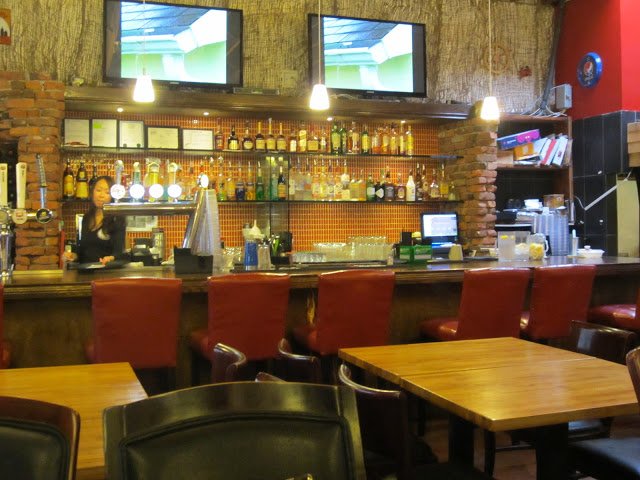 The atmosphere is completely different from Crawfish King.
It had more of a lounge/bar feel
so I
felt a bit weird eating with my hands and being all nasty with my food in such
a nice setting.
The market price of crawfish, king crab, and lobster are
written on the chalkboard so check it before ordering as it changes every day.
Batman and I started off with a
Honey Lager
from Granville Island Brewing Company. The beer was
crisp, refreshing, and light on the palate.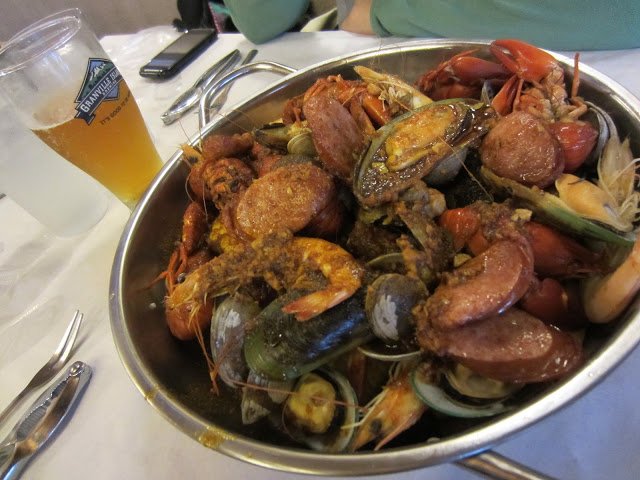 With the suggestion of the waitress, we shared the
Crawfish Combo ($20/per person)
since
it will allow us to try a bit of everything.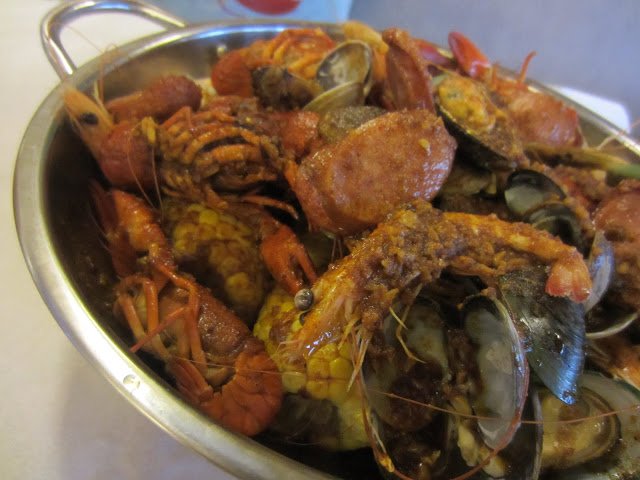 The pot had crawfish (shipped from Louisiana), shrimp
(shipped from Thailand/Ecuador), clams, mussels, corn on the cob, sausages, and red
potatoes. We chose the medium spicy level 'Cray Mix' as the seasoning which is
a combination of juicy Cajun, garlic butter, and lemon pepper.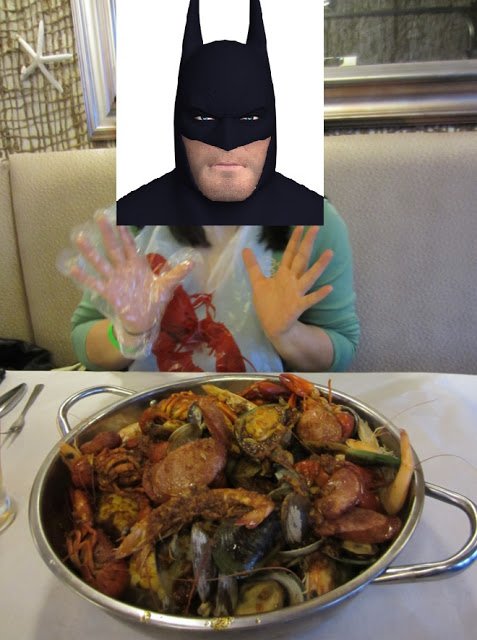 The waitress said medium spicy level has a bit of a kick to it but both Batman and I thought it had a pretty large kick. LOL. Good thing we had the beer to cool us down. The shrimp was my favourite because you get a lot of meat with each one. The crawfish was fun to rip apart and eat but it honestly does not fill you up.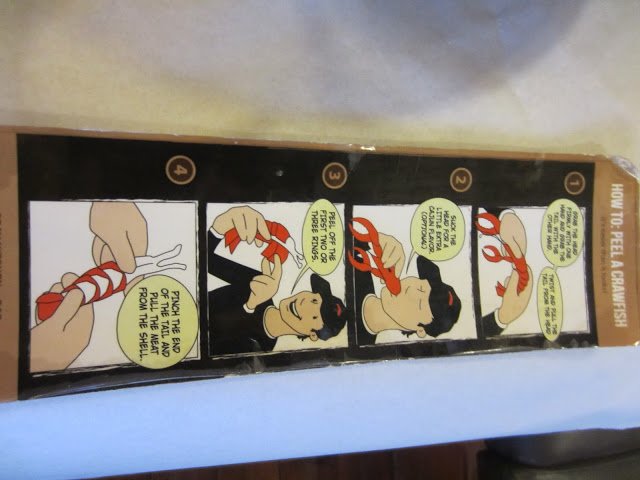 Overall, I enjoyed Cray Kitchen + Bar more than Crawfish
King because the quality of seafood is better. We don't have too many Southern
food here so I think it is a nice addition to the Vancouver dining scene.
Service Rating: 3.5/5
Food Rating: 3.5/5
Price: $$-$$$