The Dirty Apron- Triple S: Sandwiches, Soups, Salads
The Dirty Apron is located next to Cafe Medina and Meta
Knight and I happened to stumble upon this when we realized the line at Cafe
Medina was too long to bear.
The Dirty Apron is a cooking school as well as casual spot
to grab lunch.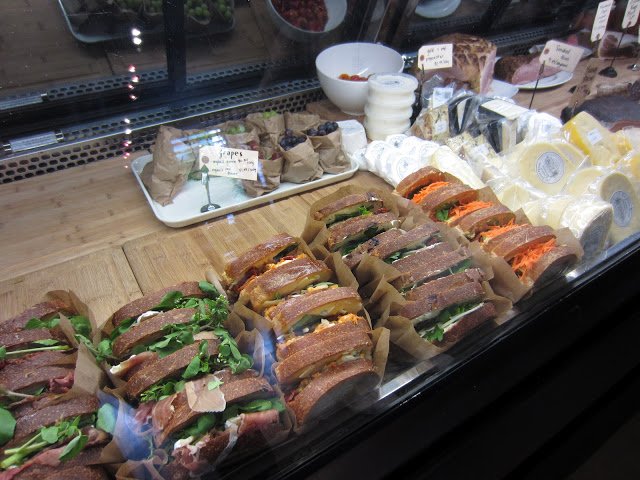 They have some premade sandwiches already lined up inside
the display or you can get the baguette sandwiches that are prepared when you
order them.
They have a pretty good selection of sandwiches, soups,
salads, and daily specials.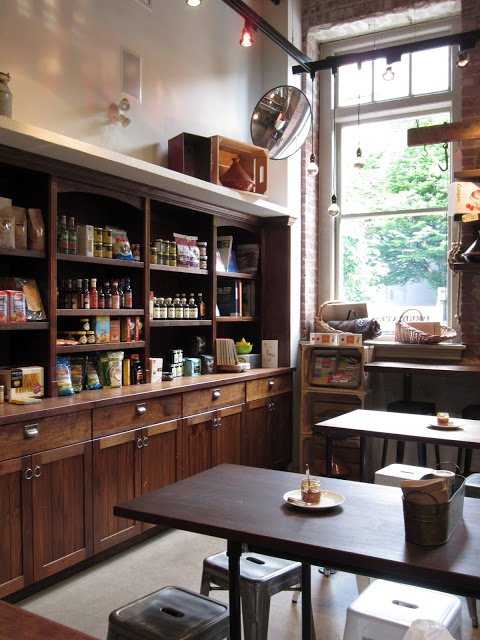 The area where you can sit and eat is pretty funky and has a
rustic old kitchen feel to it. However, the chairs were a bit uncomfortable and
I can't imagine myself taking my time when I'm here. It'd be a grab,
eat, and go type of thing.
I really wanted to eat healthy on that day so Meta Knight
suffered with me and got the Hummus
($9.00) sandwich. It consists of avocado, mint, carrot, and pomegranate
molasses. No meat for him today!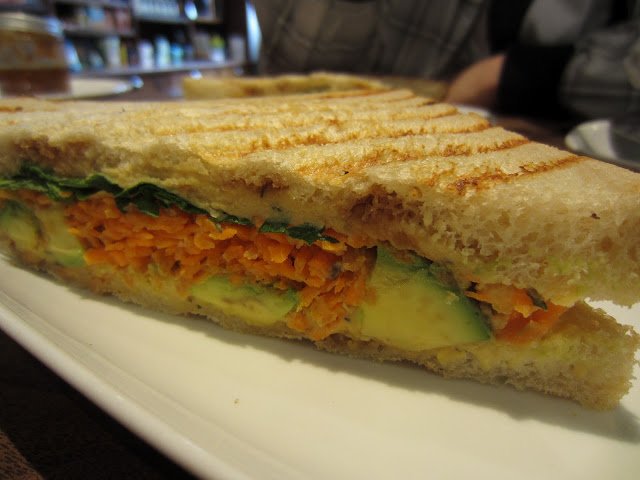 They had some nice big chunks of ripe avocado and the hummus
was good. The pomegranate molasses though was what threw both of us off a
little bit. It tasted a bit weird (and sour) for our taste and I think the
sandwich would have been much better off without it.
To compensate for our super healthy sandwich, we were going
to order the hearty
Potato & Roasted Garlic

soup as well. However, it turns out they were sold out and we had to get
the
Red Pepper and Tomato Soup
($4.00/sml)
instead.
The small was suff
icient for both of us to share and it came
with two pieces of baguette which was a nice touch.
The soup also had quinoa which was a fantastic bonus! I love
when restaurants use these super food ingredients in their cooking because it
never hurts to eat healthy. 🙂
All in all, The Dirty Apron is a decent casual lunch spot
but personally, for me, I don't think I will choose this over Cafe Medina or a
few other brunch spots any time soon. I enjoy comfortable seating and more
variety than just sandwiches. However, if you are on lunch break and just want
to grab and go, this is a good alternative.
Service Rating: N/A
Food Rating: 2.5/5
Price: $-$$
Overall Rating: 2.5/5