Zipang Sushi- Beautifully Crafted Rolls, Average Taste
Zipang Sushi is located on Main street and B-boy took me here one day to try it out because he said their rolls are quite unique and tasty.
We arrived at 10:30am but we found out they don't open till 11. 🙁 We walked around a little bit and discovered the very interesting "Front & Company" store (post).


The setup inside was very modern and had a very chill and relaxing feel to it. Many of the other customers dining here were business men/women on their lunch break.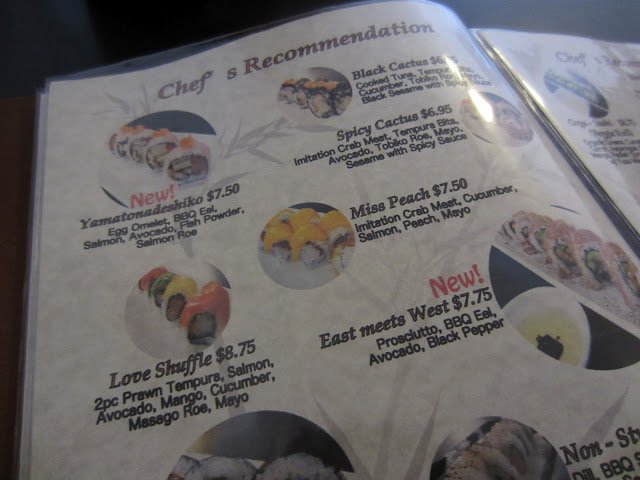 The 'Chef Recommendation' rolls did look very impressive and unique. However, the abundance of choices made it super difficult for me and B-boy to decide!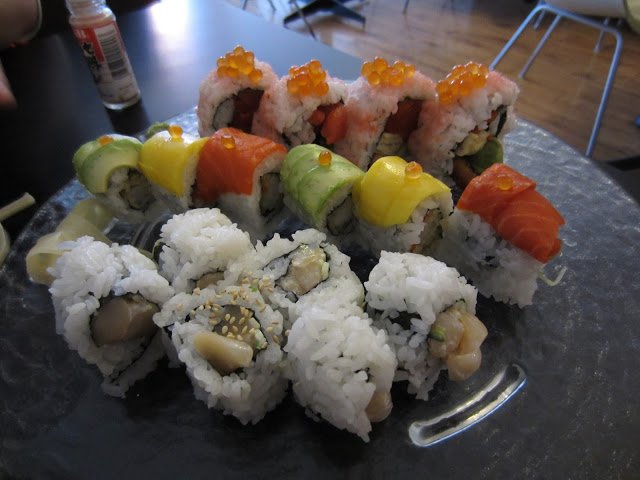 We ended up ordering three rolls, a Scallop Roll ($3.95), Love Shuffle roll ($8.75), and the Yamato Nadeshiko ($7.50). The scallops in the scallop roll were so fresh, it tasted almost fishy. Tossing the scallops with more mayo and masago would probably help cut through that fishiness.


This is the Yamato Nadeshiko and apparently it means "personification of an idealized Japanese woman" in English. It contains tamago, BBQ eel, salmon, avocado, fish powder, and salmon roe on top. I thought it was pretty good but not necessarily worth the price for four pieces.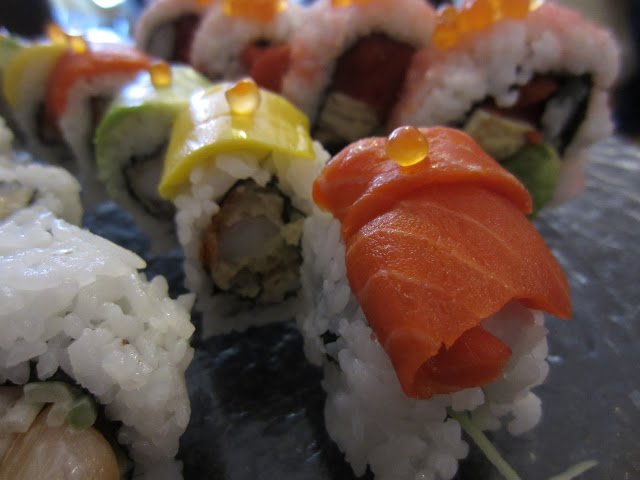 The Love Shuffle roll (should) contains two pieces of prawn tempura, salmon, avocado, mango, cucumber, masago, and mayo. From what I recall, there was only one piece of prawn tempura even though the menu said two… 🙁 The roll was very beautiful but it was a little lackluster for me.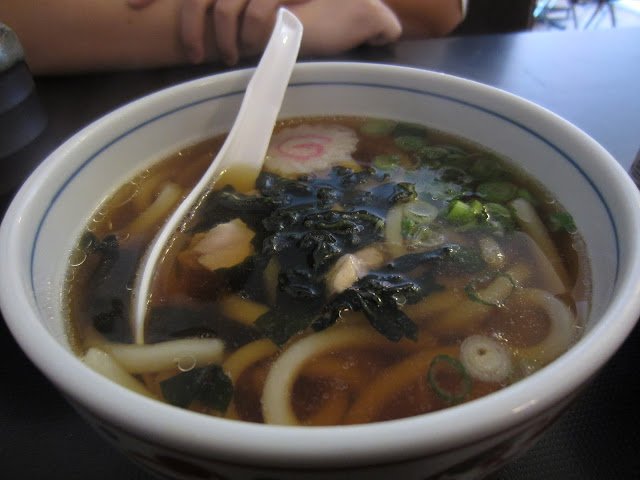 Last but not least, we ordered the Chicken Udon ($6.25) to fill us up. I expected this to be mediocre given the average tasting rolls, but it was surprisingly good! The broth was incredibly flavourful and the noodles were perfectly chewy.


Service Rating: 3/5
Food Rating: 3/5
Price: $$


Overall Rating: 3/5


Happy Eating!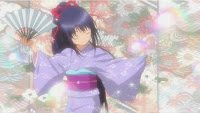 courtesy of http://firedirectioncenter.blogspot.com/2011/07/here-and-there.html