Berry Good- If It Weren't For The Horrible Service…
Berry Good (funny name huh?) is a cake and coffee shop in Richmond that mainly specializes in desserts. I've been here quite a few times and I usually come out with a good experience. The place is small though so definitely refrain from coming with a large group.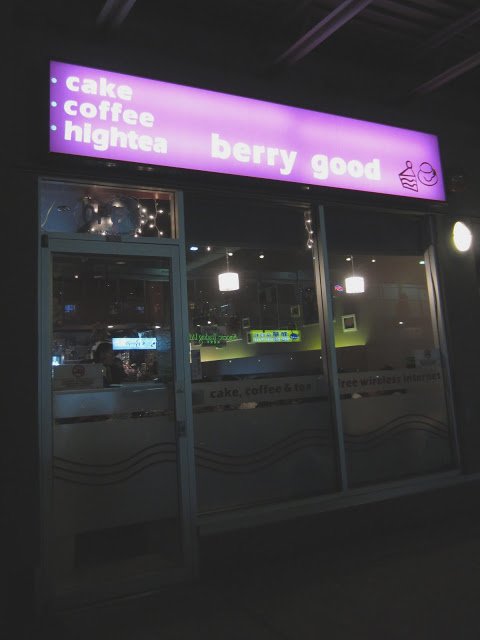 I came with Meta Knight at 8pm (which I think is quite early for dessert) and the place was packed! We had to wait around 15 minutes for a table. By the way, the service that day was absolutely horrendous. No one came to acknowledge us for almost 10 minutes so we just stood near the door looking like idiots trying to wave at the waitress. We could tell she purposely ignored us. I also realized that she did not wipe down the table after the group before us left. I was so frustrated I almost wanted to leave… but I didn't cause I wanted cake…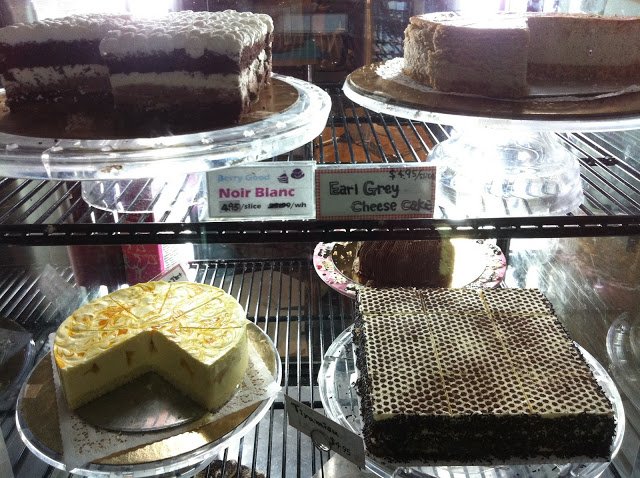 They have a selection of desserts to choose from but you can only choose what's available that day on the display.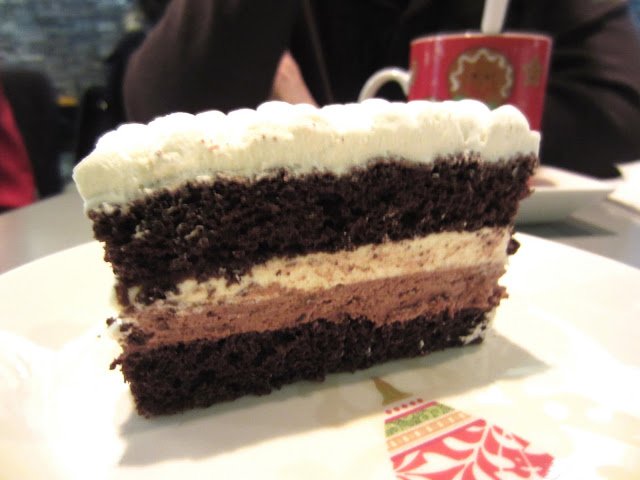 Meta Knight chose the Combo ($7.95) in which you get to choose a dessert and a drink. He chose the Noir Blanc as his dessert and Mocha as his drink. The Noir Blanc was absolutely delicious! The mousse layer was not overly sweet, and the marshmallow fluff on top was amazingly light. I highly recommend this dessert!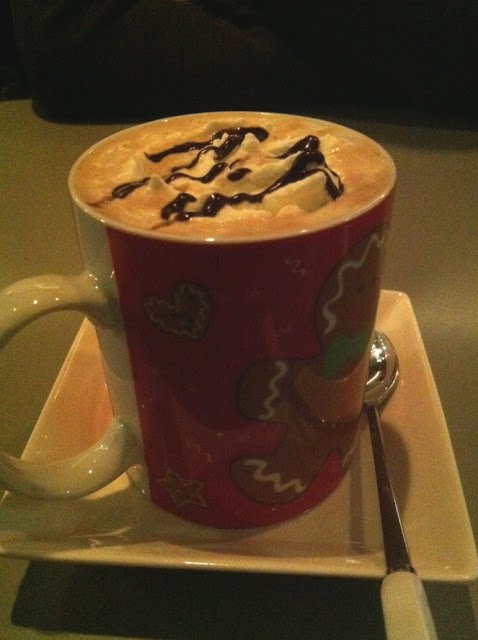 I loved how the mocha was served in a cute gingerbread mug. 🙂 Just looking at it reminds me of Christmas morning or Christmas Eve when you're sitting next to the fireplace.


After much contemplation, I ended up choosing the Lemon Yogurt Chocolate Cake ($4.95) because it sounded interesting. And to be honest, I also chose it because it looked way bigger than the other cakes! Hahaha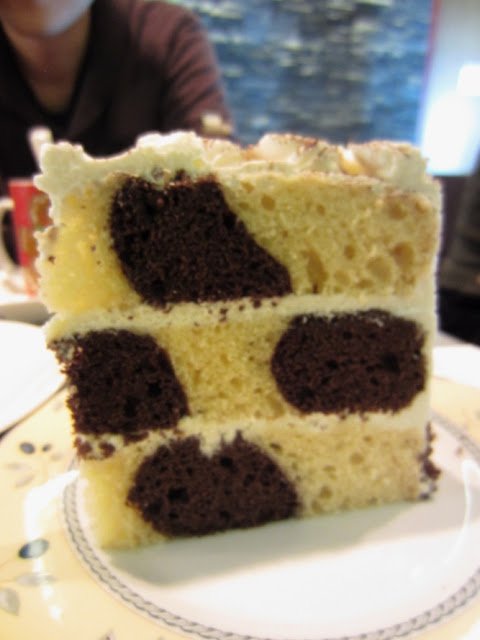 This cake was pretty good but I couldn't taste any lemon flavour. In addition, the cake was a bit dry so you can't really go through the whole slice of cake without water to wash it down. The Noir Blanc is still by far my favourite dessert at Berry Good and it pwns this Lemon Yogurt one for sure.


Based on these reasons:
Inconsistent service (one particular waitress is cold and inattentive)

Highly recommend the Noir Blanc!

Parking is an issue during busy times
Service Rating: 2/5
Food Rating: 2.5/5
Price: $
Overall Rating: 2.5/5


courtesy of http://memebase.com/2011/09/13/memes-eat-all-the-cupcakes/