Miura Waffle Milk Bar- Legendary Waffle Sandwiches!
Miura Waffle Milk Bar has been on my food radar for quite
some time now. I rarely venture to Yaletown, and when I do, it's usually for
dinner and not lunch so I never found the right opportunity to go.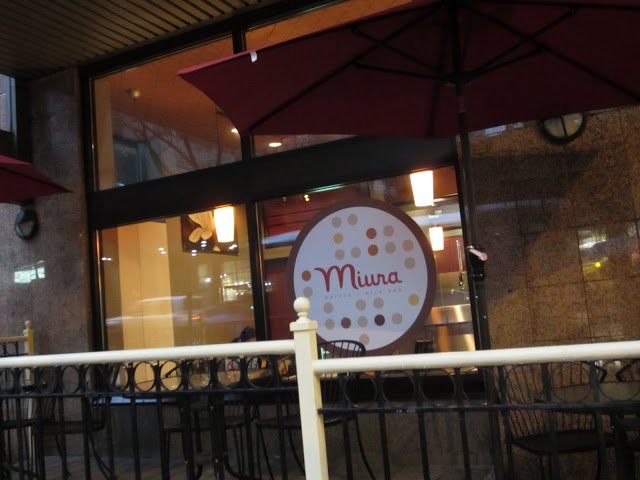 The day before school started, Trixie and I decided to go
and give it a try despite the violent cold wind and pouring rain. It was
horrible getting there, but boy were we glad we went.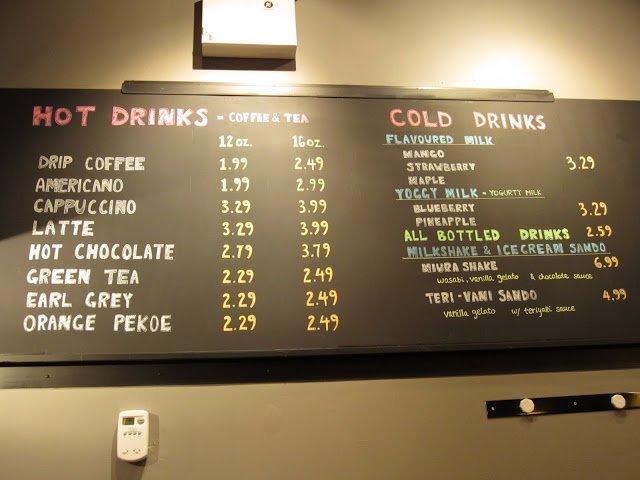 They sell hot and cold drinks in addition to waffle
sandwiches. What caught Trixie and I's eye were the flavoured and yoggy milk.
😛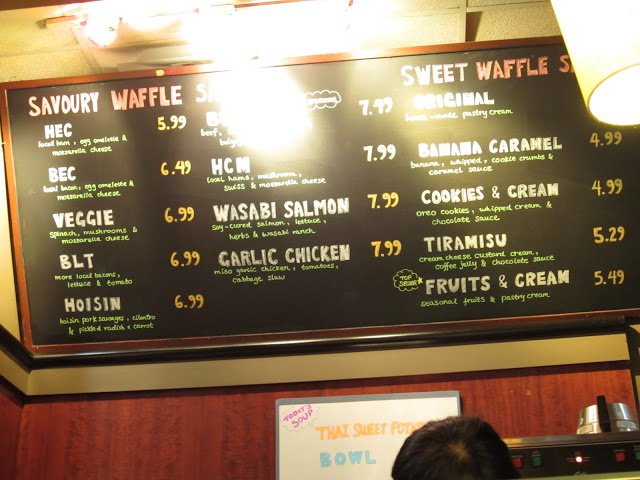 Sorry about the reflection! We ordered the ever-so-popular Bulgogi Waffle Sandwich ($7.49) to
share.
We also gave the Mango
Flavoured Milk ($3.29) a try even though we both didn't know what to
expect. Surprisingly, it was very delicious and we both enjoyed it a lot! It
tasted like a very runny mango smoothie. They make this by mixing mango puree
with milk so it literally is mango milk.


Because we said we were sharing, they split the waffle
sandwich into two and gave it to us in separate trays.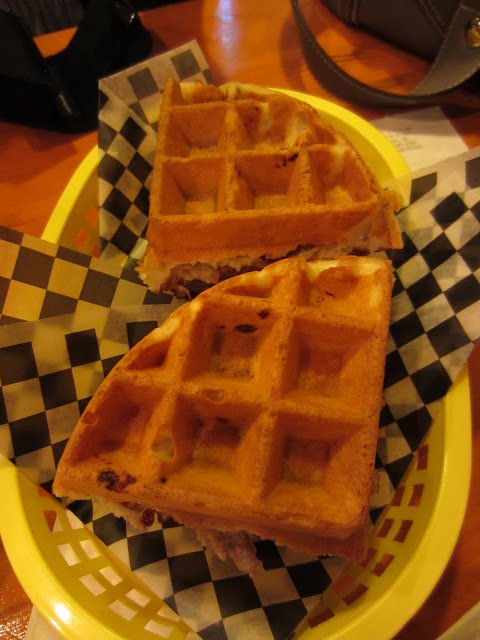 It looks like this if you order one by yourself. I would
have totally gotten my own if we didn't have lunch right before!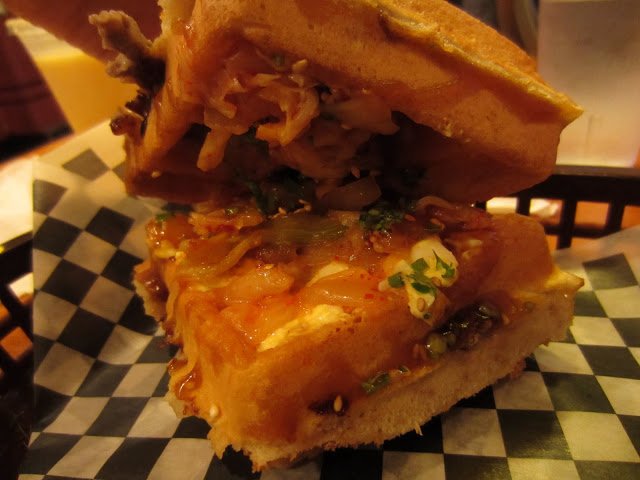 When I flipped one of the waffles up, I saw kimchi, egg
salad, sesame, and green onion. It looked and smelled absolutely delicious, but
then I thought, where is the Bulgogi?!
Once I bit into the waffle, I found it. The bulgogi was
embedded in between the waffle!! They give you a lot of it too, by the way, so
you definitely get your money's worth here. And the waffle? One word. LEGEND
(wait for it!) -DARY. It was perfectly crispy outside and pillowy soft on the
inside. Hands down, it was the best waffle Trixie and I have ever had.
Needless to say, I will be returning again, rain or shine!
give their flavoured or yoggy milk a try!

they serve unique Korean inspired waffle sandwiches

best waffle I've ever had!

only a few blocks away from Yaletown-Roundhouse station


Service Rating: 4/5
Food Rating: 5/5
Price: $
Overall Rating: 4.5/5